Kask have announced their aero helmet the Utopia has won the prestigious 2019 iF Design Award in the Product Caregory – the second such award in 2 years for Kask after their lightweight Valegro won in 2018.
The judging panel said they were impressed with the Utopia's very latest thinking around aerodynamics and ventilation.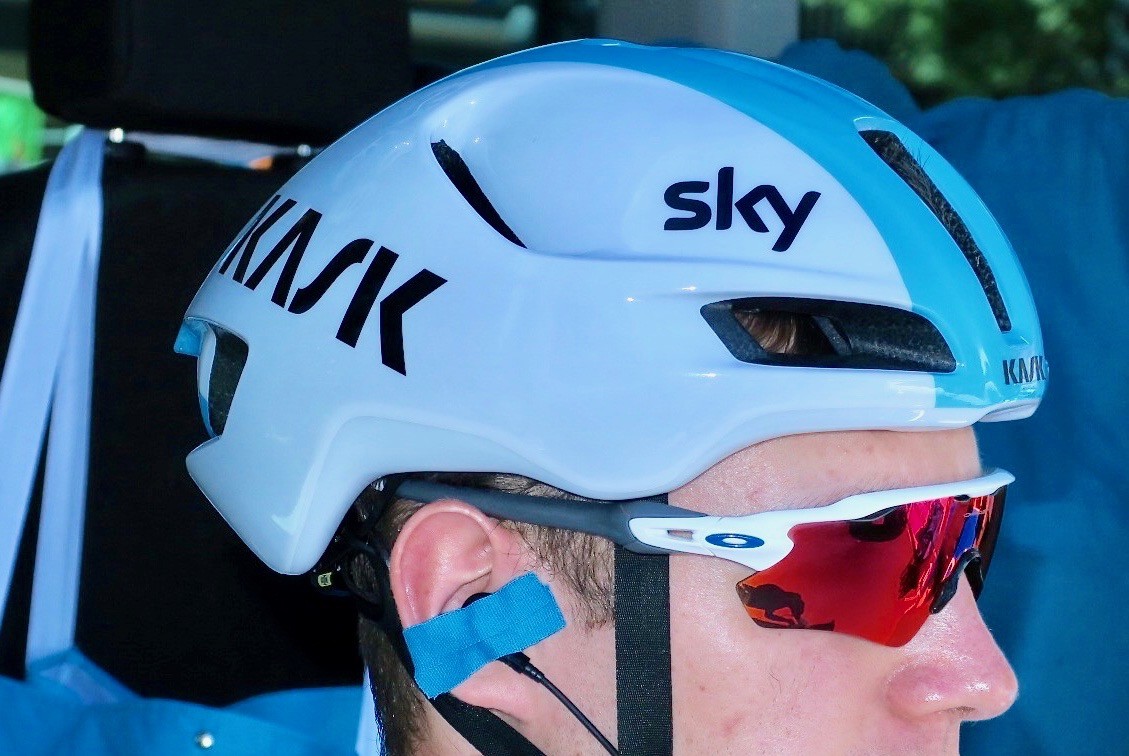 Developed with Team Sky and worn by the squad during Geraint Thomas' 2018 Tour de France victory, Utopia was designed using computational fluid dynamics (CFD) and tested extensively in a wind tunnel; the drag data of Utopia versus the best competitor helmet resulted in a saving of up to 6 watts when riding at 50kph. It can be used year-round in all climates, with nine expertly placed vents shaped to draw the air through the helmet at speed, while avoiding drag.
Global Recognition
For over 60 years the iF Design Award has been an arbiter of quality for exceptional design. An annual event, it is run by the world's oldest independent design organisation, Hannover-based iF International Forum Design GmbH. The iF label is renowned worldwide as one of the most important design prizes in the world and submissions are awarded in the following disciplines: Product, Packaging, Communication and Service Design/UX, Architecture, Interior Architecture, and Professional Concept.
Utopia Key Features
– Lightweight, coming in at 235g/8.3oz (size medium)
– Nine vents designed to improve aerodynamics and cooling
– Quiet riding experience thanks to the reduced wind noise close to riders' ears
– Redesigned Internal channeling to further improve the aerodynamic capability
– Resistex® padding. Resistex® is a carbon fabric that provides a continuous filament of conductive material based on active carbon that draws moisture away from the head.
– Uses the easily adjustable Octo Fit system to ensure fit and day-long comfort
– RRP AU$389 (and $400 for the Matt Black)
– Colors: Matt Black, Black/White, Black/Yellow, Orange/Black, White/Black