The third Noosa Classic has finally been held, the popular Gran Fondo cancelled due to Covid in 2020, then delayed by 6-weeks this year.
Around 1000 riders took to the start line under perfect Noosa skies – with waves of riders rolling out for the 160km, 120km and 65km courses.
Greg's 4th Noosa Classic!
Event ambassador, Noosa local and online cycling coach Greg McDermott said it was his 4th Noosa Classic – although there have only been three.
"We had a solo spin after the 2020 ride was cancelled due to Covid," said the KOA Sports coach.
"Sunday's conditions certainly were a challenge with an ever-strengthening northerly and a temperature increasing with every stroke of the pedals," he told us.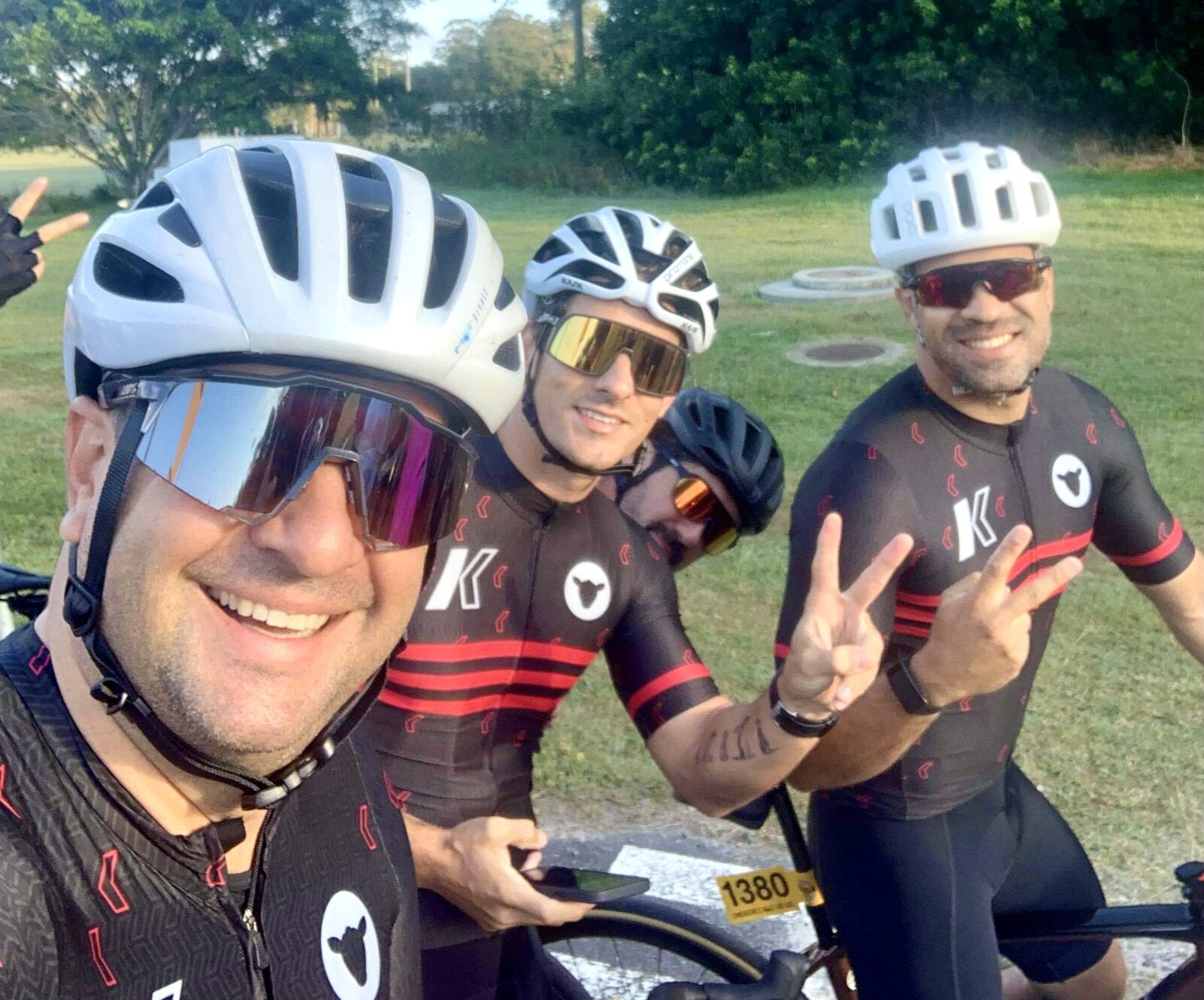 "But the additional aid station at 100kms was perfectly timed as the thermometer hit 30," Greg continued.
"The BMC SLR did its thing and it was a super organised event with plenty of volunteers and organisers." Greg finished by saying he was looking forward to the 2022 event and hopes he may even be able to "rip a bit of gravel in the gravel capital of Queensland."
'A Wonderful Event'
Keen rider and first-time Classics participant Gypsy Rose said she revelled in the heat and enjoyed a rewarding day out.
"It was very well organised, the streets were well-manned and signed," she told us.
"The 65 km course was a challenge especially for a beginner like me. However I made it so it's all good."
She said the rest stops were more than adequate – "the cold water, electrolyte drinks, bananas, energy gels and cake as a bonus!"
"It's been such a wonderful event," she continued. "I'd definitely sign up again for next year. Although I have noticed it's in August. I really appreciate having it in October so it's warmer there's least there's no need for winter warmers."
The 4th Noosa Classic will be held on 14, August 2022 with further details announced over coming months.
Noosa Classic 2021 Image Gallery
A Ride Not A Race
A ride not a race, participants rode for many reasons including raising funds for charity and setting the long-term challenge of personal goals. Full results can be found on the Noosa Classic event website – here are the Top 3's.
Black Mountain QOM
1: Claire Battle
2: Linne Roberts
3: Sandie Williams
Black Mountain KOM
1: Sam Bristow
2: Gilbert Gutowski
3: Ben B
QOM Cootharaba Climb
1: Khloe Healy
2: Kym Lynch
3: Sarah Bryden
KOM Cootharaba Climb
1: Kevin Biffiger
2: Bailey Swan
3: Bo Ceprnja
65KM Overall Top Three Female
1: Kristin Brinkworth
2: Carly Meyer
3: Jane De Sylva
65km Top Three Male
1: Norman Rhind
2: Simon Clive
3: Sam Bristow
120 Km Top Three Female
1: Kylie Adair
2: Sarah Bryden
3: Tess Martin-Wallace
120KM Top Three Male
1: Chris Pyle
2: Patrick Trowse
3: Brian Corbett
160km Maxi Classic Female
1: Kym Lynch
2: Georgina Wrigley
3: Kirsty Sheehan
160km Maxi Classic Male
1: Kevin Biffiger
2: Simon Tyrell
3: Nick Bladen
Bicycling Australia and Noosa Classic organisers thank and congratulate all participants along with our sponsors and key partners. A large group of wonderful volunteers also helped make the event a success.
Thanks to Noosa Council, Visit Noosa, Tourism Queensland, Volvo Car Australia, BMC Bikes, Fizik, MET helmets, Schwalbe tyres and BikeBox, Cinettica, Cycle Closet, Black Sheep Cycling, Fisiocrem, BZOptics plus other partners for their ongoing support. A big thanks to Dave Gleeson at Surf Shots Noosa / Sunny Coast Photos for the photography.
The next Classics event is the one that started them all – the Bowral Classic on December 12. That event will feature a gravel fondo, the Dirty Bowral along with a Criterium. For full details and to register visit www.bowralclassic.com.au