When you think of a cycling 'superteam' it's typically the likes of Jumbo-Visma, UAE Emirates or the Team Sky of old that spring to mind. But it could easily be argued that Israel-Premier Tech – currently relegated from the WorldTour – are somewhat of an undercover superteam, one that is hiding in plain sight.
Contentiously out of the top tier for 2023 due to not securing enough UCI points through 2022, Israel-Premier Tech are still racing major events due to wildcard invites.
The good news is it has already been confirmed they'll be at the 2023 Giro d'Italia and Tour de France. And of course, we saw the team perform at their top level at the recent Cadel Evans Great Ocean Road Race and, prior to that, at the Santos Tour Down Under.
Currently with a star-studded roster that includes four-time Tour de France winner Chris Froome, two-time TDU winner Daryl Impey, evergreen Aussie Simon Clarke plus Nick Schultz, IPT boasts numerous big names. There's the depth and experience of sprinter Giacomo Nizzolo, climber Dylan Teuns, all-rounder Corbin Strong, Canadian legend Michael Woods and Danish veteran Jakob Fuglsang … plus of course three exciting young Aussies in Sebastian Berwick, Taj Jones and Alastair Mackellar. The pool of talent at IPT is deep!
The Chris Froome Factor
Closing in on his 38th birthday in May, Froome signed with Israel-Premier Tech in 2021 however the length of his contract remains unknown. What is known is this – if all goes to plan the four-time Tour winner (and seven-time Grand Tour winner!) is expected to start his 11th Tour de France this July.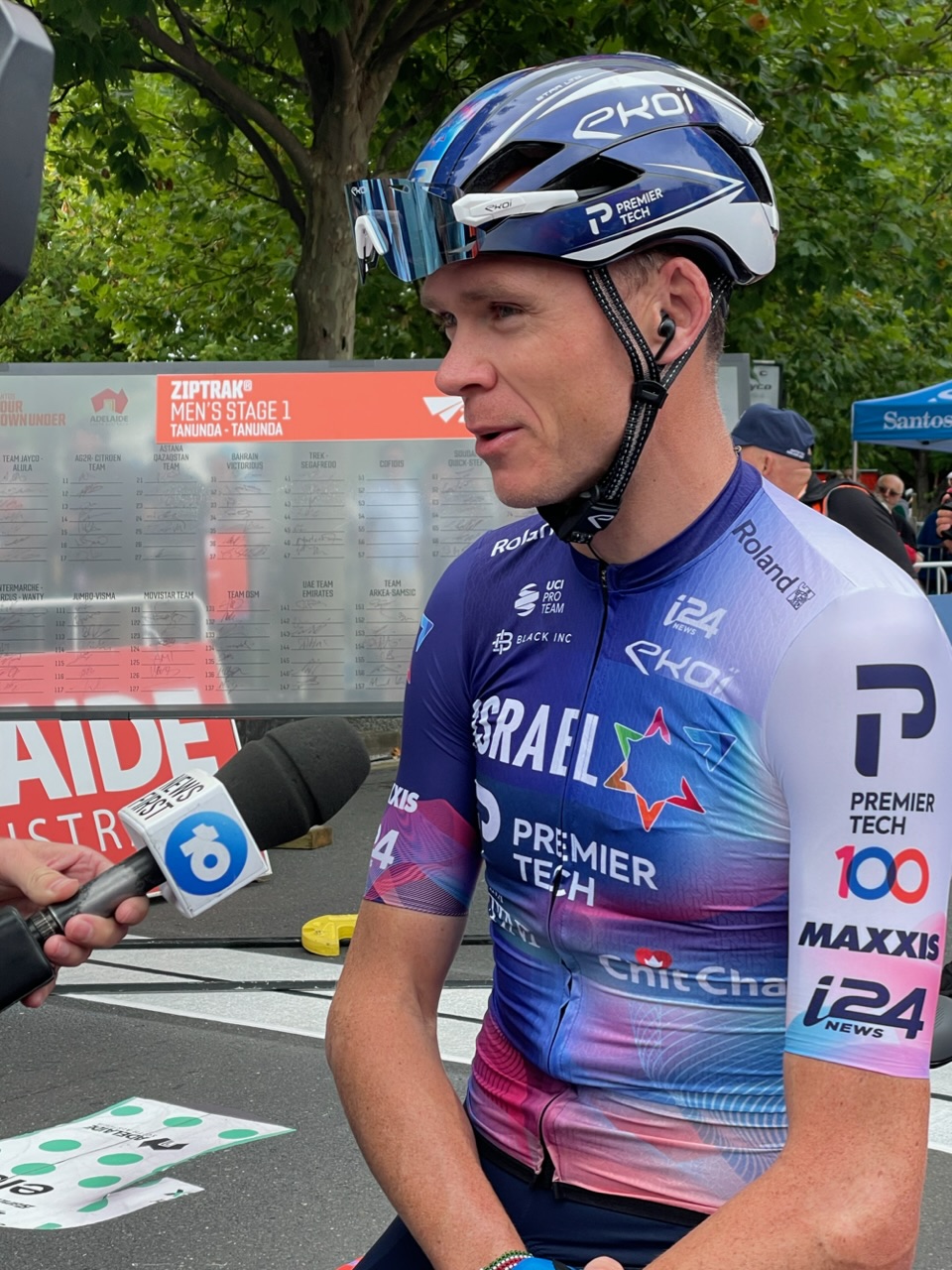 "I feel I've been given a second chance," Froome said prior to the TDU in Adelaide. "I've been given an opportunity to come back to bike racing and the sport I love. Had the 2019 crash marked the end of my career, I'd have felt I still had a lot more to give."
Froome went on to say that although he's not winning major races, he still loves the sport, has immense job satisfaction and enjoys being part of the Israel-Premier Tech team.
"It's as if I've rewound 15 years and that I'm looking to get to the top level," he told reporters. "It's a fresh approach for me and hoping to do it for a few more years."
The Simon Clarke Factor
Riding his second-ever Cadel Evans Road Race on Sunday, Simon Clarke enjoyed his second event podium with a powerful sprint for third place as teammate Corbin Strong finished 5th. Clarke said the podium result made up for a disappointing TDU given the effort he and his teammates put in in Adelaide.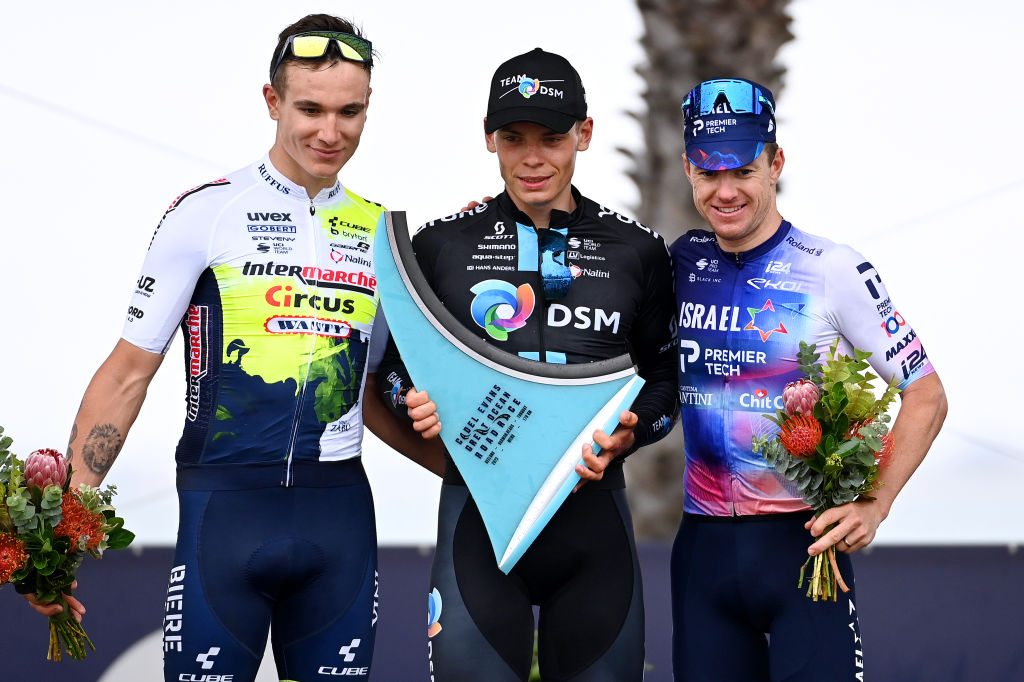 "The TDU was a disappointing result from the team's point of view because it didn't reflect how well we rode and how strong everyone was," he said.
"As a group, we were super motivated to justify the quality of the team we had and how well we worked together. I think the fact we were two in the top five is exactly where we deserved to be today," explained Clarke.
Clarke rode a measured, controlled and smart race. He said the result came down to a combination of saving energy and having strength in numbers.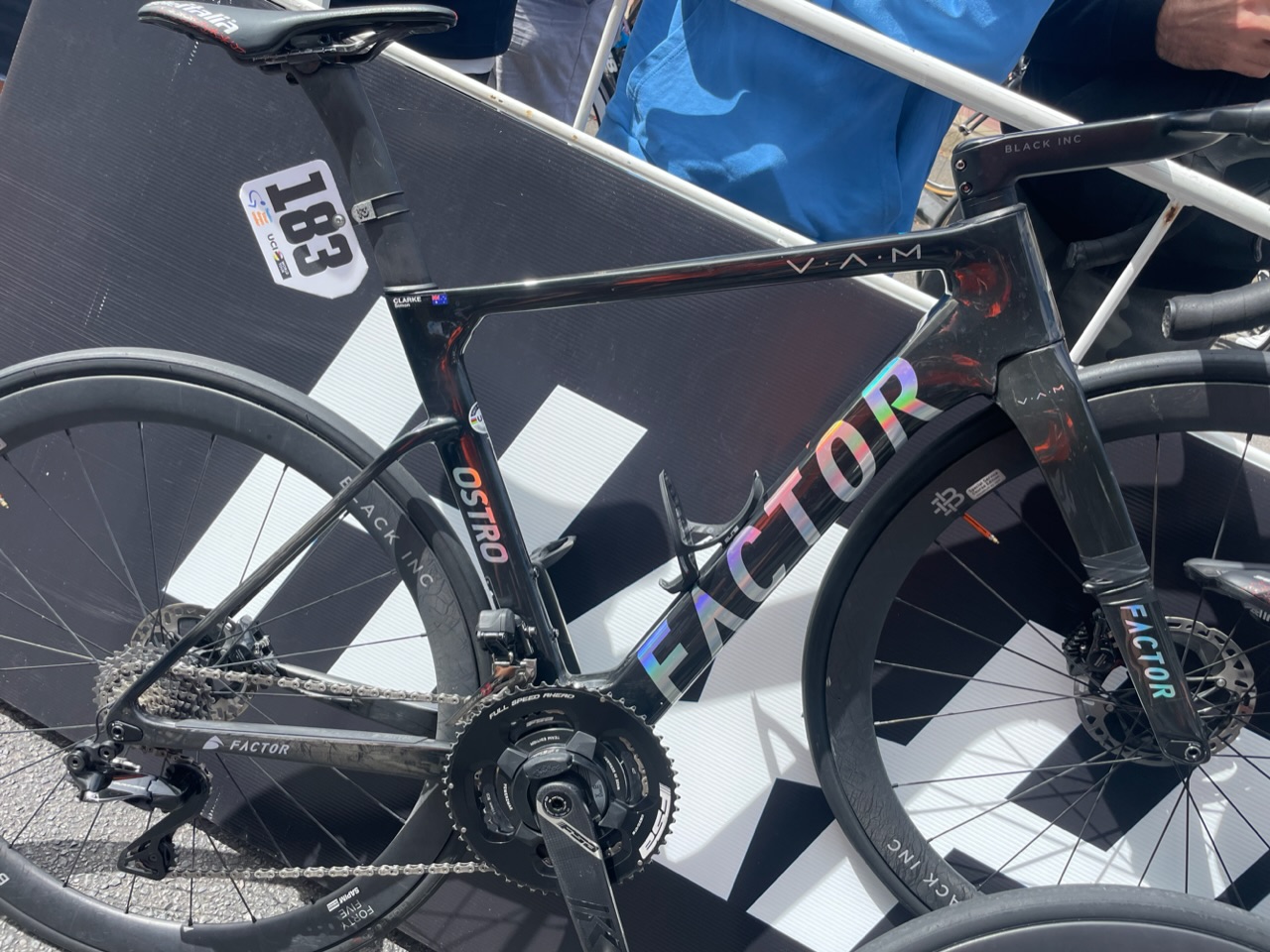 "I just tried to stay hidden and save myself and stick to the team plan which was to save myself and Corbin to go deep in the race," he said. "Even on the final lap, I was there around the front but I was really conscious of not spending any extra energy up the last climb because I knew that it was going to be some kind of bunch sprint.
"The plan was for Corbin and I to stick together in the finish but we kind of lost each other and in the end, we both sprinted. I'm quite surprised to come third in the end but really happy, as it's also some great points for the team," said Clarke, who finished 2nd overall at the 2015 Great Ocean Road Race.

The Giro & TDF Wildcard Invites
As for the year ahead, well it's the Giro and then the big one, the Tour de France where the team will be most keen to continue their winning ways.
Only getting faster and better with age, Simon Clarke's Stage 5 win at the 2022 Tour de France will be forever remembered and a huge incentive for him this year.
Just months before the win he was a top-level rider without a team. Then, in July, he won what many have described as the race's toughest stage that included the feared and revered Roubaix cobbles.
"What a year," said Clarke after the historic victory, "I'm ever the optimist."
That Roubaix win was Israel-Premier Tech's first of two Tour de France stage victories in 2022, with Hugo Houle winning Stage 16 and emotionally dedicating the win to his late brother Pierrik.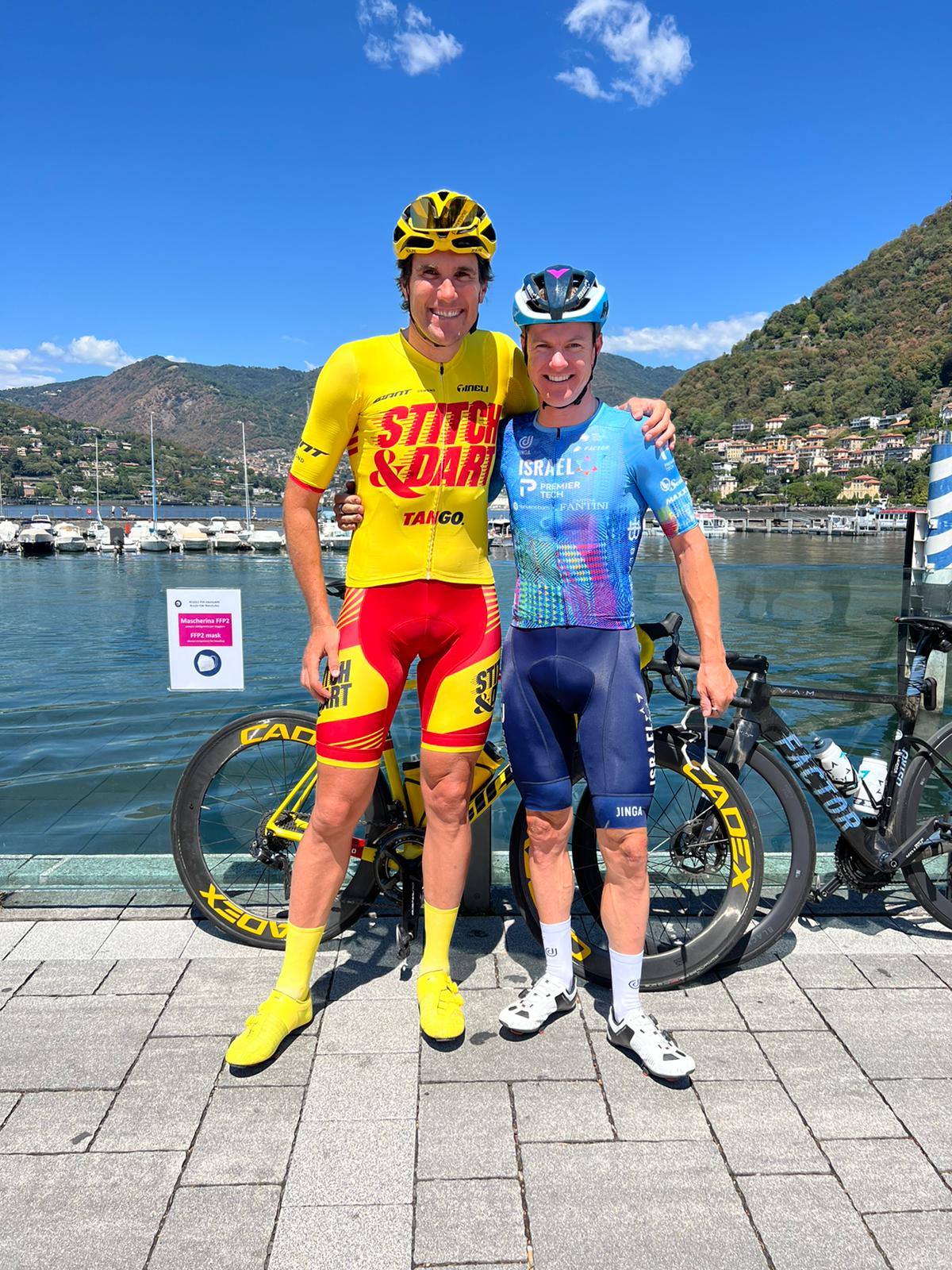 Thrilled he will starting his 8th Tour de France (and 17th Grand Tour!) with the team in 2023, Clarke said it would be an important step forward for the outfit and each of the riders.
"Without an automatic start, the news of a wildcard invitation is great for us," he said. "Everyone, from management to the riders, is super excited to be back there heading to the Basque Country in the first week of July for another lap of France," he added.
Signed with the team until 2024, Clarke said ending the 2021 season with no team, then staying committed nonetheless, then getting a chance with Israel-Premier Tech, and then going on to have the best season of his career, was almost surreal.
"You have to take the ups and the downs but it has been a great year," he said in late 2022. "I feel like the stage win in the Tour de France and the new contract I have signed is basically a reward for never giving up, sticking at it, and staying positive even in the difficult times," he said.
"I'm super happy to stay on with IPT considering they were the team that gave me that lifeline when I had no team. It was an easy decision to stick with the people that gave me that chance for the future. I've keen to stay on for a couple more years and hopefully, we can continue the way this year has started."
Another DownUnder Connection
A fair dinkum honorary Aussie, New Zealander Sam Bewley rode for the various GreenEDGE incarnations for more than a decade. Now Sports Director with Israel-Premier Tech and looking back on the team's TDU and Cadel's campaign, Bewley said the riders had performed above and beyond what he expected and he was immensely proud of their efforts.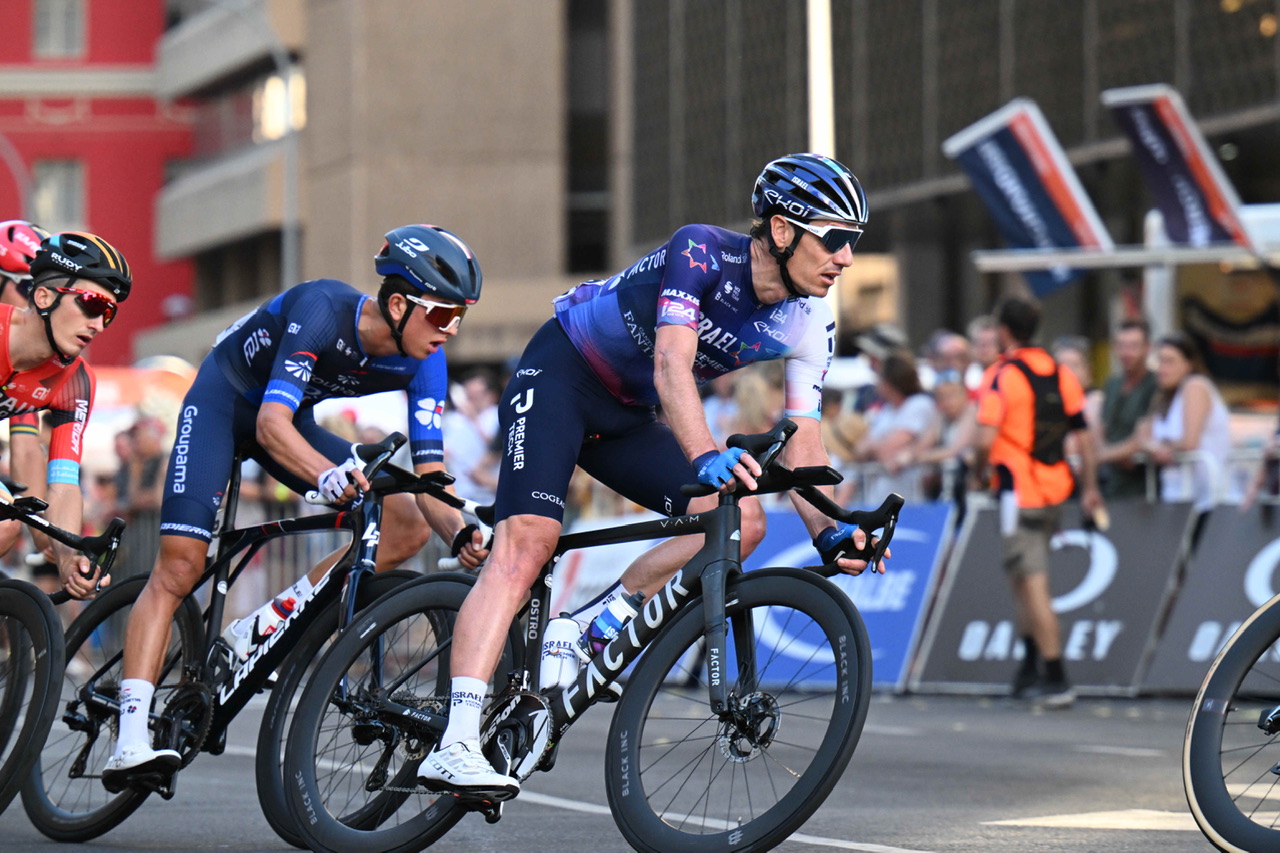 "I think we deserved more at Tour Down Under but circumstances meant we didn't get that," he said.
"But the way the guys rallied this weekend (at Cadel's) was great," he added. "We had such a good team and they knew that we could get a good result. Our goal was a podium and we did that with third with Clarkey and fifth with Corbin so I'm really happy to close out the Australian campaign like this and really proud of the guys and everyone else."
Freshly retired after 13 years on the WorldTour, Bewley said he was looking forward to the 2023 Race season and opportunities ahead for the team.
"I'm really excited to start this new chapter in my cycling career and get stuck into my new role as Sports Director," he said.
"After a long career as a pro, this felt like the natural next step for me and Israel-Premier Tech presented a great opportunity that will allow me to develop and also offer my experience to the team," he concluded.