It was only a couple of months ago he endured the heartbreak of crashing out of the Tour de France, the heavy fall resulting in a broken collarbone and loss of precious training time.
But Jack Haig came back with a vengeance – the 28yo Bahrain Victorious rider finishing third overall at the 2021 Vuelta Espana.
His first Grand Tour podium, Haig said he didn't think he'd even be riding the '21 Vuelta considering the injuries sustained in France and recovery time required.
He said the surgery after the Stage 3 crash was worse than he expected. Not only knocking him out of the Tour, the biggest race of the year, he was also unable to ride the Tokyo Olympics, one of his major goals of the past few years.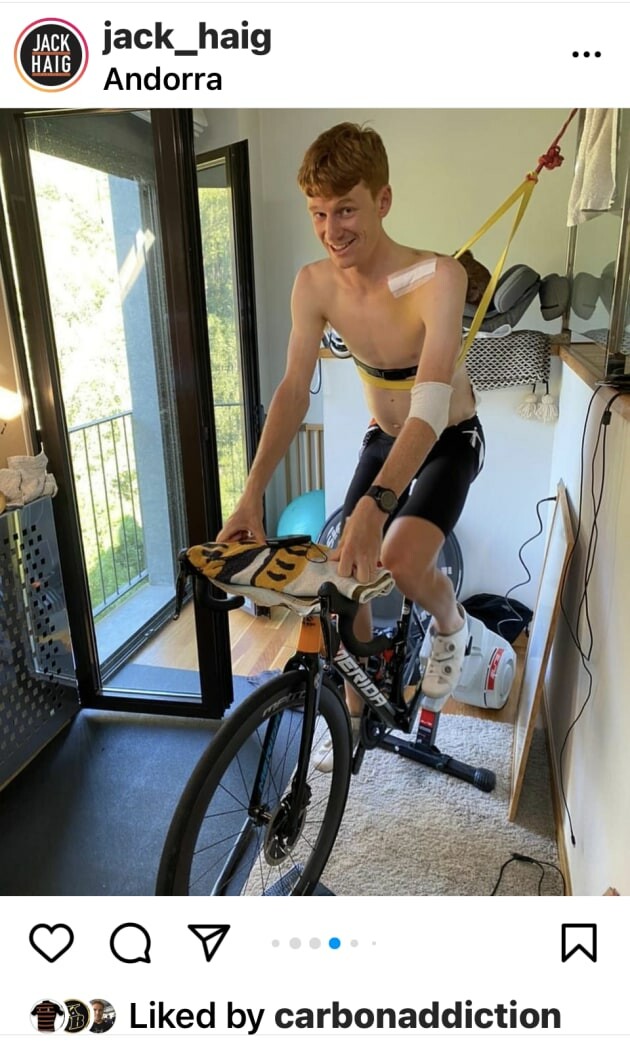 After his shocking crash, on Stage 3 of the Tour de France, Jack had surgery on his shoulder then began rehab in his home area of Andorra.
After extensive but rapid rehab – that included indoor training with upper body support – he was asked to ride the Vuelta just 10 days before the start.
"Its incredible, I was just speaking to my wife saying how you always dream of getting on a podium at a Grand Tour, but I really never knew it was possible or not," he said.
First Year With New Team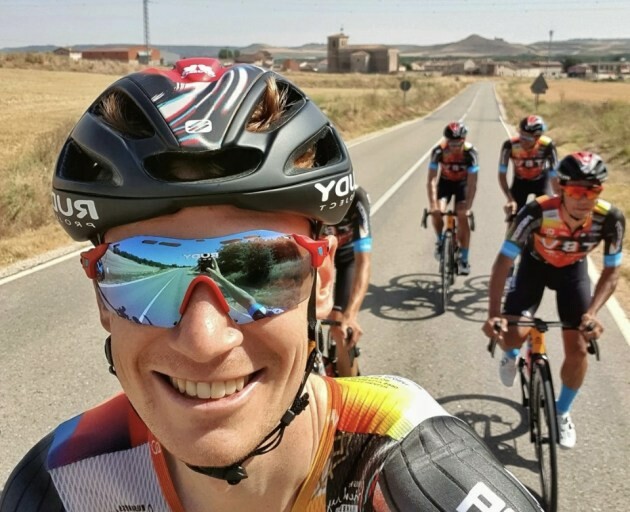 Jack back riding with the Bahrain Victorious teammates the day before the 2021 Vuelta. Image: Jack Haig Instagram
"It's amazing to move to Bahrain Victorious and then having the crash at Tour, and come here with no expectations, and be third on the podium," he continued.
"I have no words for it, and I want to thank everyone who got me here as it doesn't just happen overnight. It's not just a years work and there are so many people I'd like to thank along the way that helped me."
It was Haig's 4th Vuelta start and his best previous finish was 19th overall in 2018.
Jack hinted that he was hungry for more, saying he will keep approaching racing aggressively. "As long as I'm happy with the right people around me and enjoy it," he said.
"If you've got that, then the results come, and I couldn't be happier."