The driver who caused the death of well-known professional cyclist Jason Lowndes in December 2017 was sentenced in Bendigo County Court today.
According to a report in The Bendigo Advertiser the driver, 22yo Billie Rodda, was sentenced to a three-year community corrections order including 200 hours of unpaid community service. She was also fined $2000 for using a mobile phone while driving and disqualified from driving for a period of three years.
Lowndes died in hospital several hours after the crash, which occured at 10:15am on December 22, 2017. He was on a training ride near Mandurang south of Bendigo when the crash occured.
The driver was subsequently charged with dangerous driving causing death, careless driving and using a mobile phone while driving.
Organised by fellow pro and close friend of Lowndes Brenton Jones, the riders will complete a lap of the national championships course for their fallen mate.
"With the blessing of Jason's family, we are doing a "Lap for Lowndesy" around the Nationals course in Buninyong, in memory of the big friendly giant with the brightest smile, who touched the hearts of so many of us," Jones wrote.
"The cycling community is incredibly close-knit despite being spread all around the world. Considering there will be so many riders, team staff, family and friends gathering in Ballarat for the National Championships, we would love to see as many of Jason's friends unite for a 'Lap for Lowndesy."
All are invited and the group will meet in De Soza Park, Buninyong, adjacent to the road race start/finish line at 8:30am sharp on Thursday. Following the ride the group will visit a nearby café to celebrate Jason's life.
"I know he'd love to see us all out there remembering what an incredible young man he was!," said Brenton. "I Look forward to seeing everyone there."
Earlier: The cycling world is mourning the senseless and tragic death of one of our own – well-known professional rider Jason Lowndes is dead after a sickening hit in rural Victoria on Friday morning. According to Victoria Police Jason was hit from behind by the 20yo female driver of a Mazda sedan near Mandurang outside Bendigo.
Standing 194cm tall, he was large in stature and bold in personality – Jason was one of the happiest, most positive, most grounded and grateful professional cyclists alive.
With the tragedy occurring just days before Christmas – and only 8-days after Jason's 23rd birthday – friends, his family and the many who came to know and love Jason Lowndes have been left shocked, devastated and angry.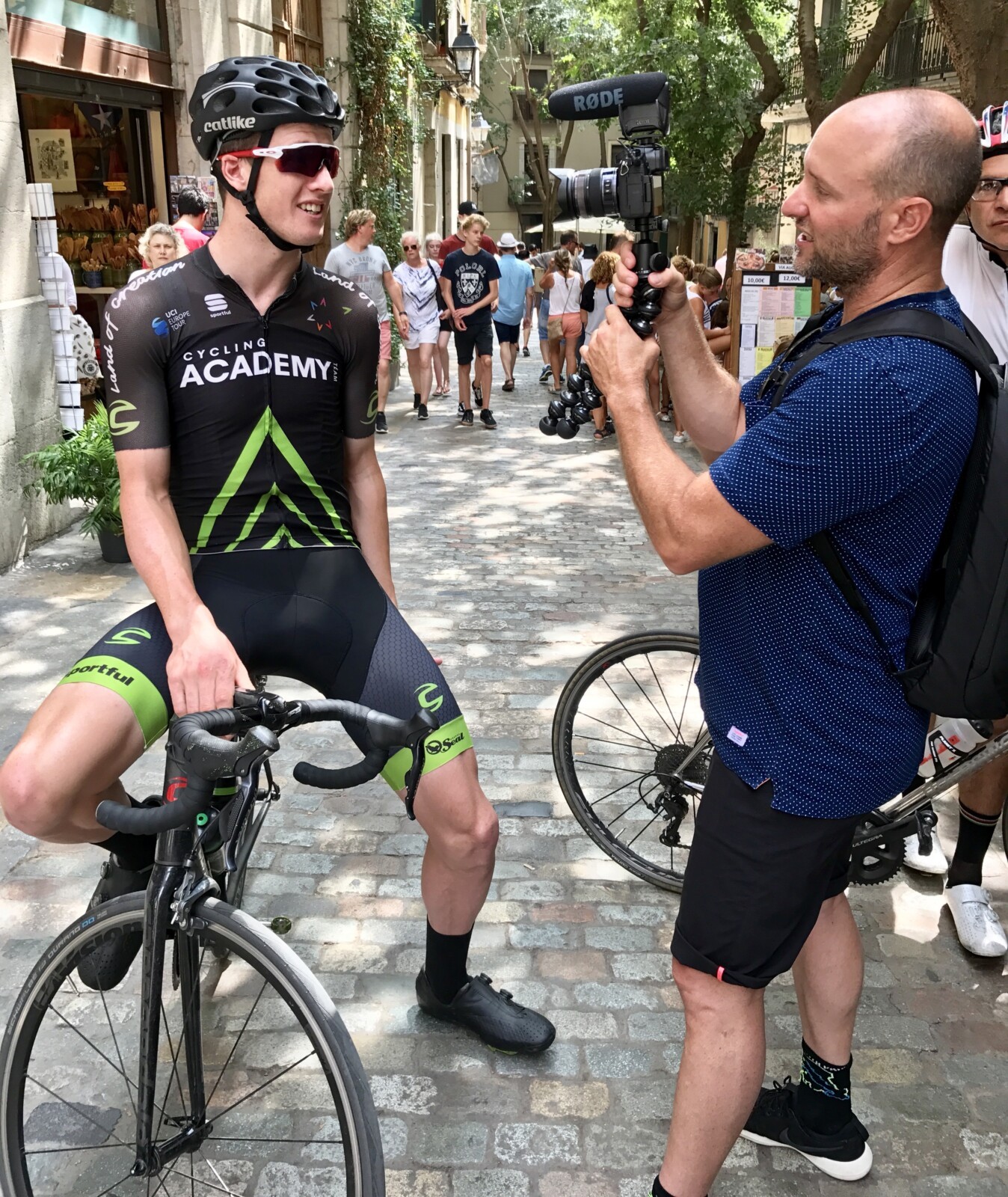 An immensely talented rider, during 2017 Jason was based in the cycling mecca of Girona, Catalonia, as a key member of the UCI Pro Continental team Israel Cycling Academy. For 2018 he was to ride with high-profile UK-based team JLT Condor.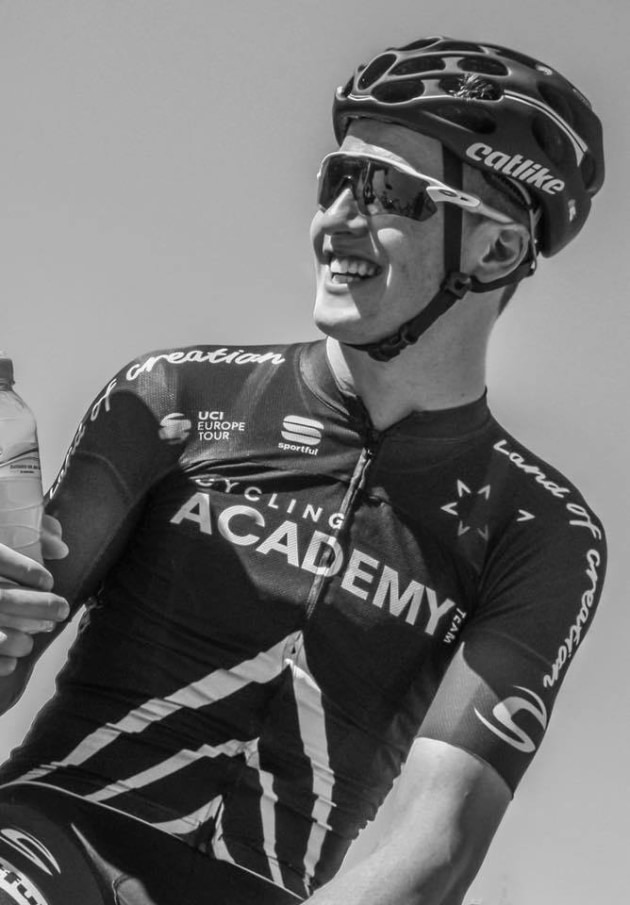 "We are deeply grieved by the tragic death of our dear friend, rider, and teammate, Jason Lowndes," the Israel Cycling Academy said in a statement.
"Jason, who just celebrated his 23rd birthday 8 days ago, was hit by a car while training today on his bike near his home town in Bendigo, Victoria.
"He raced for Israel Cycling Academy during the 2017 season and his constant broad smile, ever cheerful personality, and warm heart will be terribly missed forever by all of us.
"We wish to send our deep condolences to Jason's family and friends all over the world. Good bye, wonderful mate," the statement concluded.
Tragically his life has been cut way to short – 2017 being his breakthrough year.
A rising start of the sport, Jason stood on the podium at stages of numerous races during including the Tour of Austria, Tour of Korea and Tour de San Luis. He finished 6th at the Under 23 World championship Road Race and 10th in U23's at this years RoadNats.
There has been no word on charges against the driver – Bicycling Australia will be vigorously awaiting developments on this.
We extend our personal and deepest sympathies to Jason's family, friends and all who knew him.