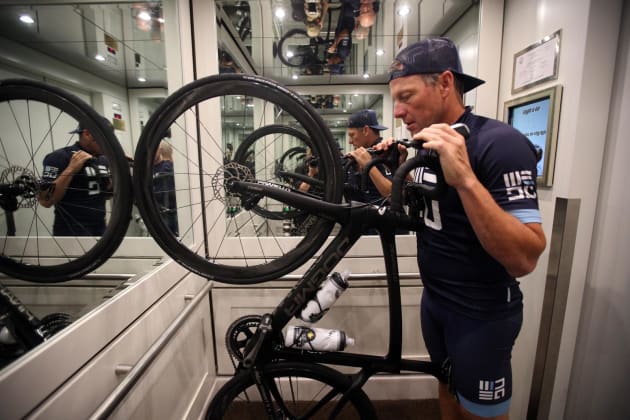 Disgraced cyclist Lance Armstrong arrived in New Zealand over the weekend and was quick to put out the call for locals to join him for a bike ride.
On Monday morning he posted to his 2 million Facebook followers 'Good morning New Zealand! Let's ride Tuesday AM! Cruisy waterfront loop (Tamaki Drive/Cliff Road). 6am Mechanics Bay. See ya there!'
Results proved surprisingly positive with many Auckland locals keen to ride with the 45yo former Tour de France champion who had his seven wins annulled.
We asked Bicycling Australia social media users whether they would ride with Lance – not surprisingly, results were mixed. Travis Eddie said he would go for the ride and "chew the fat". "I'd forget my cash so he shouts coffee," he added. "I reckon if you treated him like just another cyclist it would be quite enjoyable."
"Yes definitely," wrote Nik Paten. "Most of them were doing performance enhancement of some sort. He was the highest profile rider and the one that got caught. He's still an awesome cyclist."
"Compared to Russia he was fairly amateurish so sure I'd ride with him," wrote Mike Head.
Summing up the 'No Way' camp, Denis Hehir said "It's not just that he cheated it's the way he did it, destroying other people's careers the same time as he enhanced his own with his lies. I wish he would stop promoting himself within cycling. And No, I would not ride with him."
Would you ride with Lance Armstrong? Have your say in the comments below or on the Bicycling Australia Facebook page.