Christmas – it's a time for reflecting upon the year that was as well as spending time with friends, family and loved ones. It's also a time for giving. For cyclists that often difficult 'what to buy?' choice is made is all the more simple – something bike related. To make the giving easier this Christmas we've put together some great suggestions across all price ranges – gifts your favourite cyclist will absolutely love.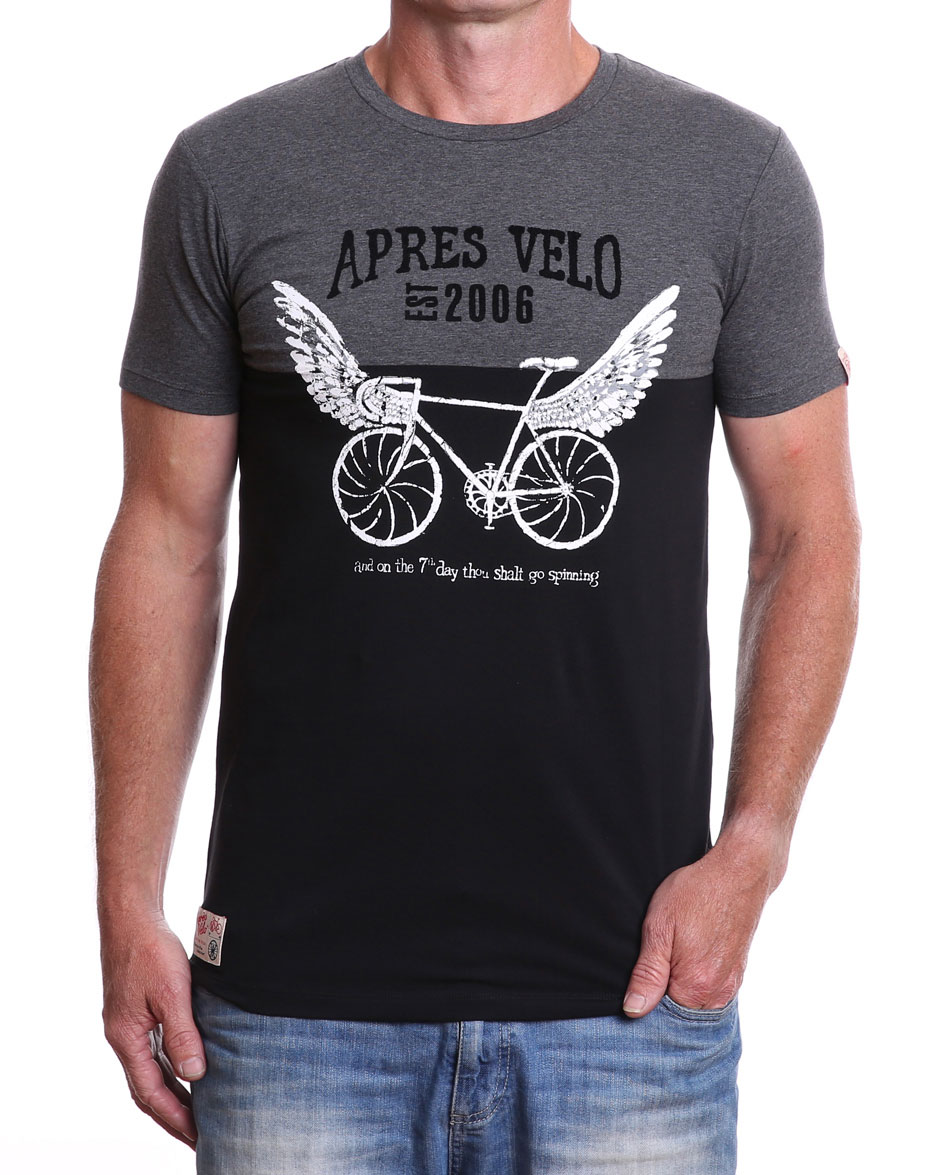 As all riders know "It's all about the bike", and APRÈS VÉLO's awesome range of cycling inspired casual apparel is a great way to show that.
With Christmas just weeks away, we've picked out one of the best tees to buy from the Original Cycling Fashion brands vast collection. The ride – it's what cyclists yearn for, right?
This black/charcoal spliced Tee sums up the orders of the cycling Gods perfectly … "and on the 7th day though shalt go spinning," it commands.
We couldn't have put it better ourselves.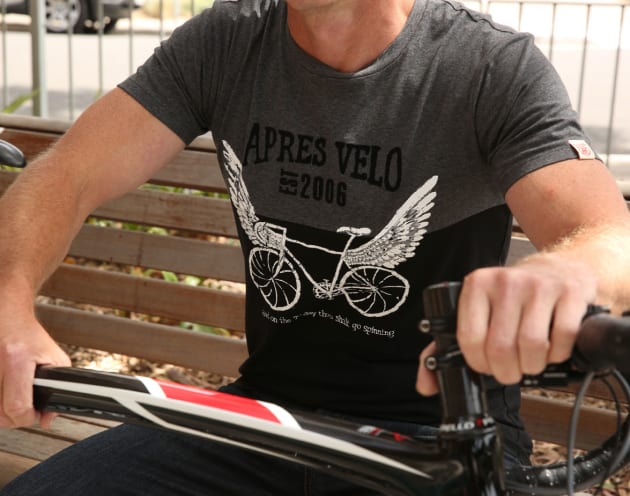 APRÈS VÉLO have used cotton elastane jersey for added stretch and comfort. There is a women's version available as well.
RRP $49.95.
Wahoo ELEMNT GPS Bike Computer
Simple to set up, simple to experience, simple to stay connected, simple to navigate, and simple to suffer – the ELEMNT GPS Bike Computer gives you the power you demand with the simplicity you expect!
ELEMNT comes with a free companion app that allows you to set up your data fields, customise profiles, track performance, and share ride data effortlessly.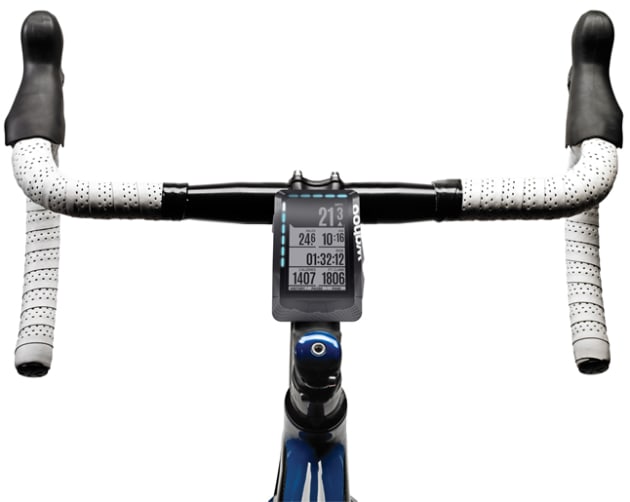 There's no need to tether up to your laptop to sync up ride data, download maps, or update the software. Everything can be uploaded via WiFi, Bluetooth 4.0, or ANT+, The wireless connection protocols also enables linking with any of your sensors including HRM, cadence and power.
The Elemnt is fully GPS enabled with a simple, crisp map view and pre-loaded with hundreds of miles of bike friendly routes, plus full turn-by-turn navigation!
RRP $499.95
Shotz Electrolyte Tablets
Shotz Electrolyte Tablets are specially formulated to keep your muscles firing without all the sugar!
Shotz tablets are the perfect gift for any cyclist who knows the importance of staying well hydrated on those long summer rides.
Take it from us, you will certainly notice the difference when you swap the 'one size fits all sports drink powders' for the Shotz Electrolyte Tablets.
If you're sweating it out this summer, make sure you have your Shotz Electrolyte Tablets handy.
10% Discount Code for online orders – BIKE

Suomy SFERA Bike Helmet
Made by the Italian Suomy Spa company, the SFERA combines wind tunnel tested aerodynamic efficiency with superior ventilation and cooling performance.
The rear vents have been developed to improve extraction increasing the airflow rate through the helmet and aiding evaporation and cooling.
The Suomy Minimum Contact System (SMC System), creates a gap between the head and the helmet, which guarantees maximum comfort.
Special ports on the front of the helmet allow you to store your sunglasses and there is also a removable visor to block the harsh Australian sun.
The recomended retail price of the helmet is $199
Cycliq Fly12
The Fly12 is a world first camera and light combination capturing video and audio – all in stunning 1080p HD.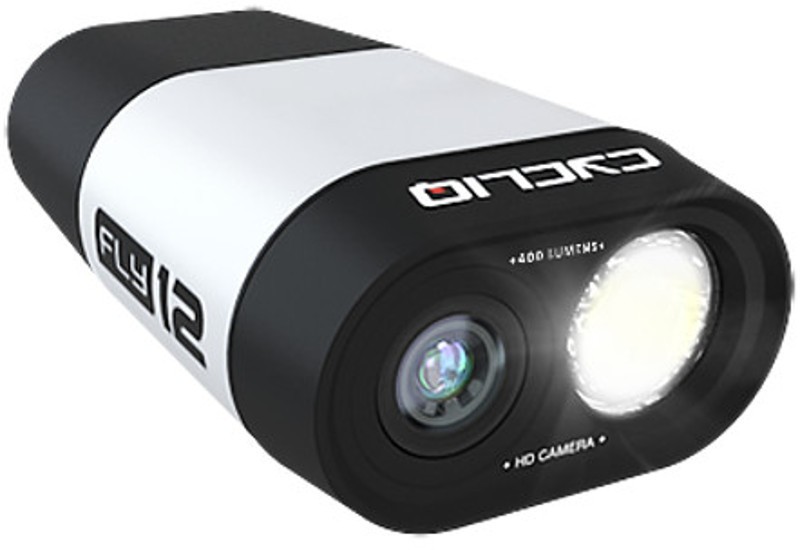 It's especially suited for low light or night time navigation putting out 400 lumens of light in four different modes.
There's a built-in security function too, so while enjoying coffee mid-ride with friends, the Fly12 will alert you if someone touches or moves your bike.
With up to 10 hours of battery life you can have a camera that lasts as long as you do. Every Fly12 is shipped with a 16GB microSD class 10 memory card pre-installed, so you can be on the road straight out of the box.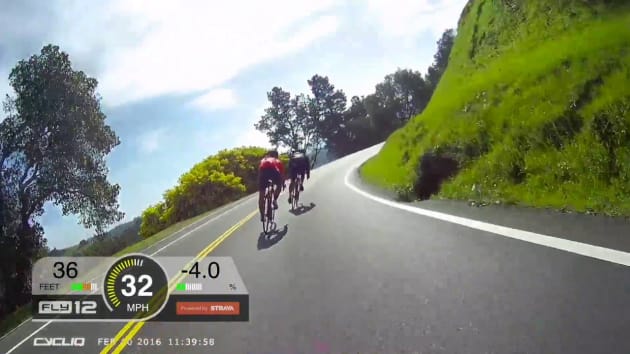 The Cycliq companion app puts the control in you hands. You can adjust settings, view your rides, share clips with friends or upload directly to social media.
RRP: $499
Bicycling Australia Magazine January / February Edition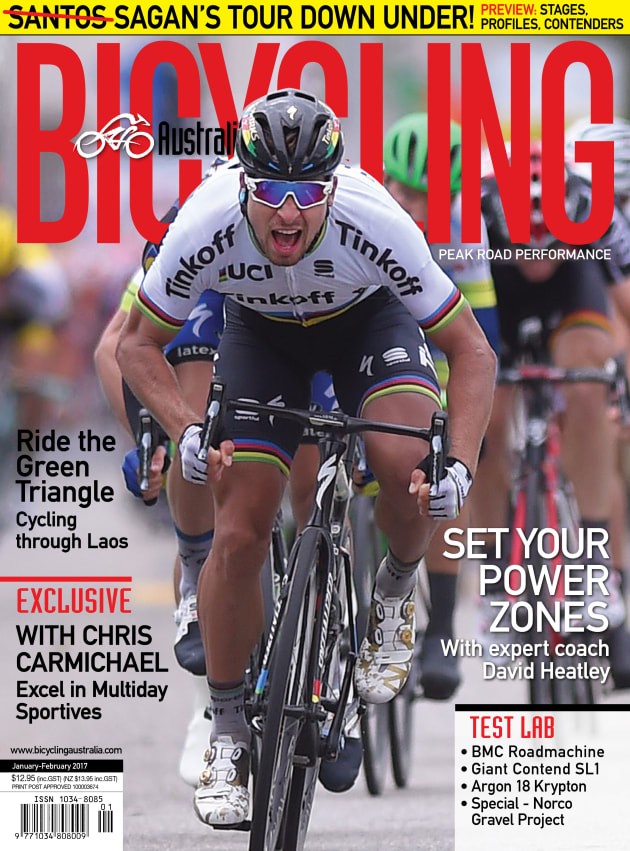 The January /February edition of Bicycling Australia Magazine is the perfect Christmas gift. Our Tour Down Under special features two-time World Champion Peter Sagan on the cover!
Yes, the super star of cycling is riding January's TDU and we'll be there to capture all the action for Bicycling Australia readers & followers. Keep an eye out for the magazine at your newsagent or local bike shop and grab a copy for Christmas.