At first, Steele Von Hoff does not answer the phone. "He is still in bed," explains an Englishman on the other end of the international call, amused to have been mistaken for his Australian housemate. It may be mid-morning local time, but Von Hoff is sleeping off a late night following his attendance at Sir Bradley Wiggins' successful Hour Record attempt in London.
Sixty minutes later, the 27-year-old is awake and his usual cheerful self. As good-natured over the phone as he is in person, Von Hoff regales Bicycling Australia with the excitement of the previous evening. Asked if he had been inspired to ride against the hallowed Hour, his response is immediate: "No chance. I've 'done' the Hour twice now – I watched [Jack] Bobridge and I watched Wiggins!"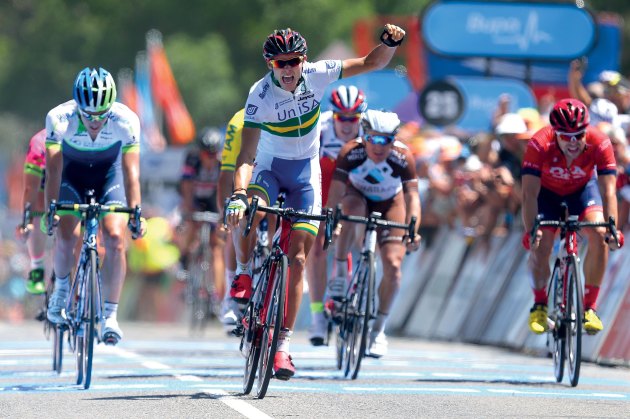 While he might not be challenging that particular record anytime soon, Von Hoff has had a remarkable year. After departing Garmin-Sharp in slightly acrimonious circumstances (see break-out), the sprinter returned home in late 2014 to recover and rebuild his cycling career. The domestic summer provided a perfect opportunity for Von Hoff to overcome the adversity of losing a World Tour roster spot, and he did so in style.
"It was the perfect summer for me, and has generally been a fantastic year so far," Von Hoff, who is now with British Continental team NFTO Pro Cycling ('Not For The Ordinary'), explains. "I had a pre-season in Australia with the Nationals, Tour Down Under and Herald Sun Tour – getting something like 17 race days under my belt. Then I managed to have success in my first race here, and that has really got the ball rolling."
Like many European-based Australian riders, Von Hoff speaks highly of his annual December-February sojourn to the nation's southern states. After training with his former National Road Series team, Von Hoff collected the national criterium crown in Ballarat, an impressive stage win at the Tour Down Under and a points classification third placing at the Herald Sun Tour.
"The Australian summer always gets me fired up," he continues. "When I head into a training camp with Andrew Christie-Johnson and the Avanti Racing squad it gets me fit, motivated and ready to race."
Amongst a crowded summer of results, one victory particularly stands out for the man Cycling Tips described as having 'the best name in the peloton'. Bettering the likes of Caleb Ewan and Scott Sunderland to the line on a hot Ballarat evening for the second consecutive year was a moment to savour for Von Hoff.
"That was one of my favourite wins ever," he says of the 2015 National Criterium Championship triumph. "I had to work really hard – it was not my turn [to win], so to speak, because I had won it previously. Last year when I took the jersey across to Europe I didn't even get to show it, but with NFTO I knew I would be racing a bunch of crits. To be able to wear the jersey and represent Australia is a great feeling."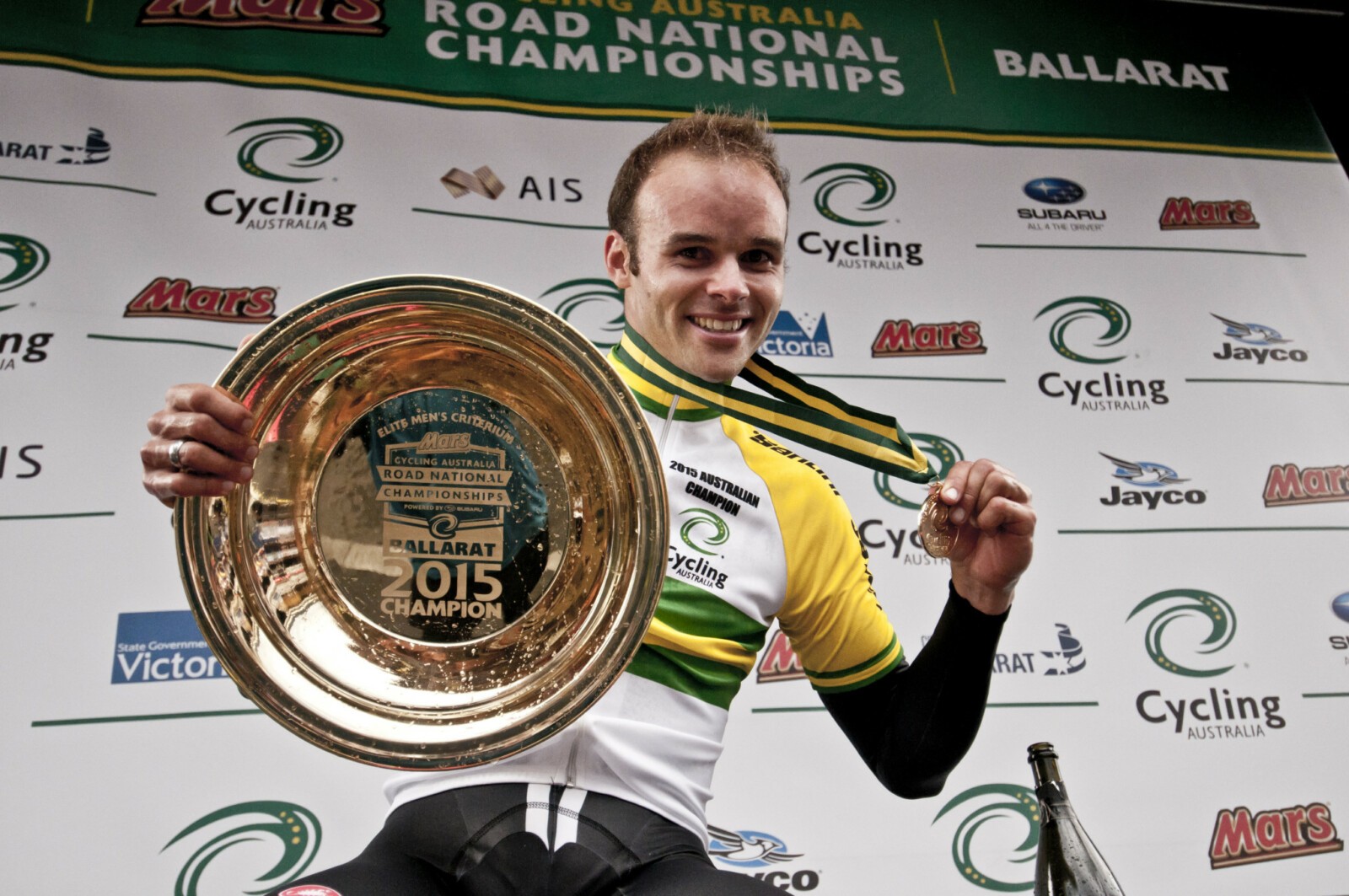 If Von Hoff's life was a movie, this successful summer would provide the perfect denouement after his disappointing departure from Garmin-Sharp. The sequel, perhaps, might follow his eventual return to the World Tour. Indeed Von Hoff's long journey to professional cycling is nothing short of remarkable, and would not be out of place in a Hollywood blockbuster.
Unlike many other riders hailing from Australia – who often come to the sport via junior programs, mountain biking or talent identification – Von Hoff's introduction to cycling was very much left-of-field. At school he began competing in Human Powered Vehicles (HPVs), large recumbent bicycles with multiple riders, an endeavour which ultimately sparked his love of racing.
"That is definitely something I am going back to after cycling," laughs Von Hoff when asked about his unusual former pastime.
"I was introduced to it in grade six, when my school competed at a race, and it took off from there. You sit in a little capsule and race for 24 hours with a team of eight guys. I later raced with a bunch of my friends, and we actually managed to win a few national titles."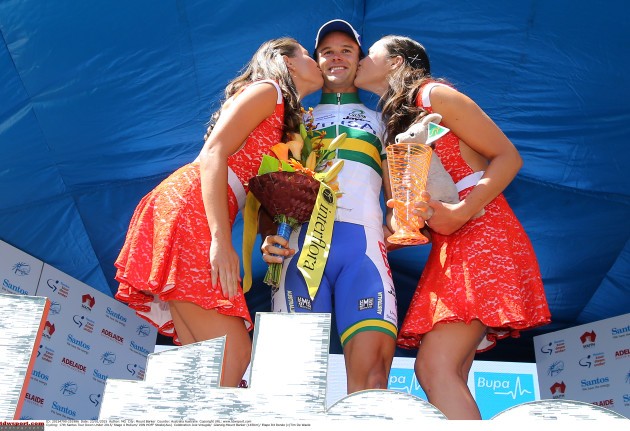 From little things big things grow, and Von Hoff soon found himself riding a more traditional bicycle: "HPVs actually kick-started my interest in cycling. When I qualified for that team in year six I started doing training sessions on my BMX, which made me fit for road racing. I was also quite a good runner, so I started triathlons and then moved into cycling."
Rather than immediately pursue a sporting career, Von Hoff earned trade qualifications as a boilermaker and completed his apprenticeship. This added to a growing resume, which included time behind the grill at his local McDonalds.
"That was one of my most enjoyable jobs to tell you the truth," jokes Von Hoff. "I worked at McDonalds to get some pocket money during school, so I could buy parts for my bike and participate in triathlon events. I managed to get a 'crew grant' for being a successful sportsman, and used it to purchase a set of race wheels which helped me win the school championships!"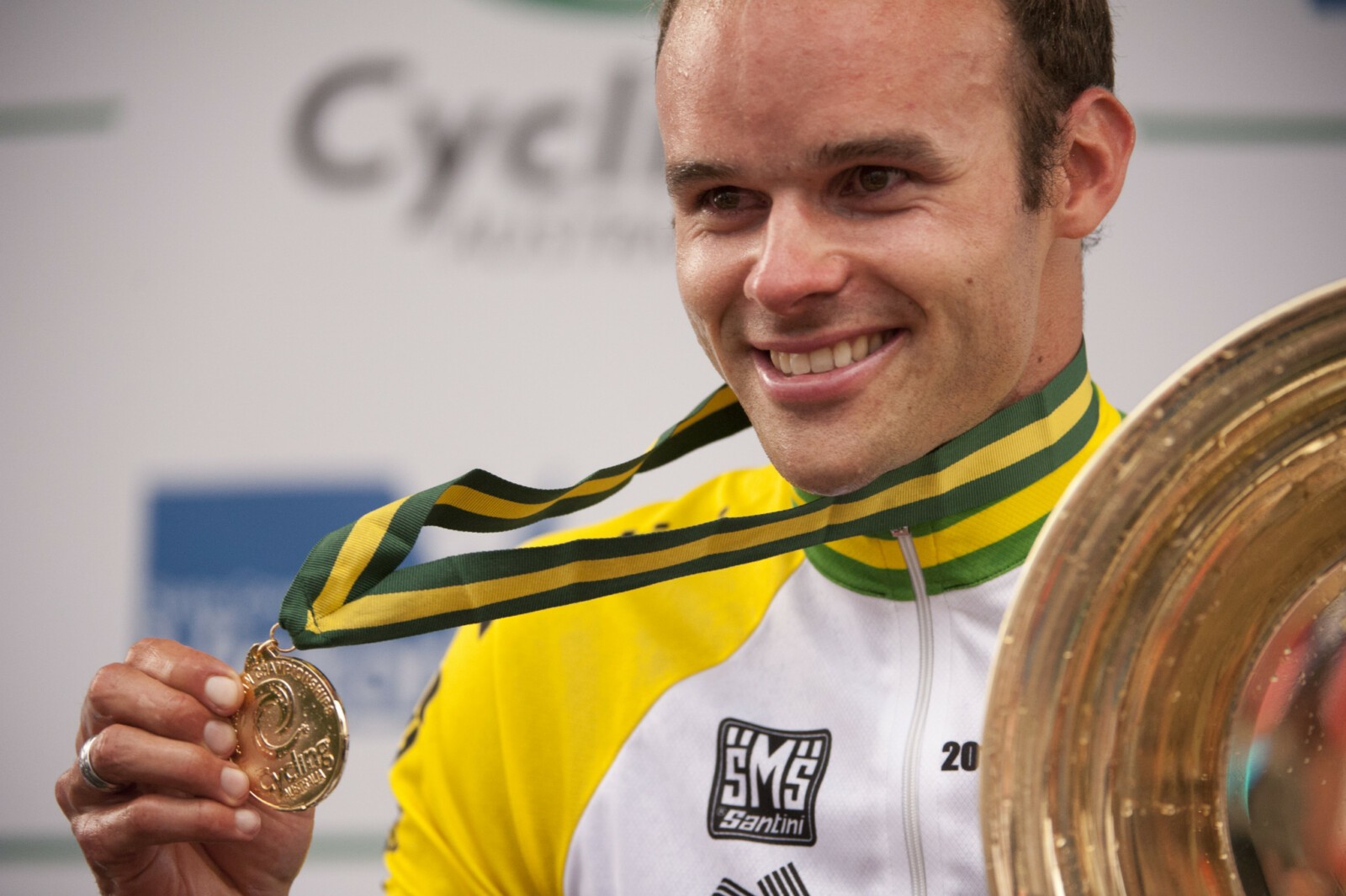 The daily demands of a trade career and a burgeoning interest in cycling soon came into conflict, though, and Von Hoff was given an ultimatum from his then-boss.
"I did my boilermaker apprenticeship and really knuckled down, working for a family friend while also mountain biking for Torq Nutrition. I was away for a week and then had another trip coming up, so my boss put it to me 'you have to choose between cycling or work because I can't have you leaving all the time'. My answer was to pack up my tools."
After a short boilermaking stint elsewhere Von Hoff moved to Tasmania, living with future Garmin-Sharp team-mate Nathan Haas and riding with what is now Avanti Racing: "It just took off from there – I started cycling full-time and have been a professional cyclist ever since." Von Hoff joined the Garmin-Sharp/Slipstream family in January 2012 – first with Chipotle-First Solar Development Team, then as a stagiaire and finally on a full professional contract in 2013. This eventual success, says Von Hoff, owes much to his diverse range of career experience.
"Having that background] definitely helped me. There are always exceptions – the guys going up through the Australian Institute of Sport are so talented that they do not need other experience. But I didn't get that opportunity – I was not good enough for the junior program because I came quite late to the sport. So having those other experiences really helped. My old team Avanti Racing have done a great job of getting people to the World Tour without the AIS pathway."
Given his unlikely rise to the top, it is perhaps unsurprising that Von Hoff's time as a professional would be eventful. Having been forced to drop two tiers on the cycling pyramid, the Australian rider is now hoping to rebuild his career and take NFTO to the World Tour along the way.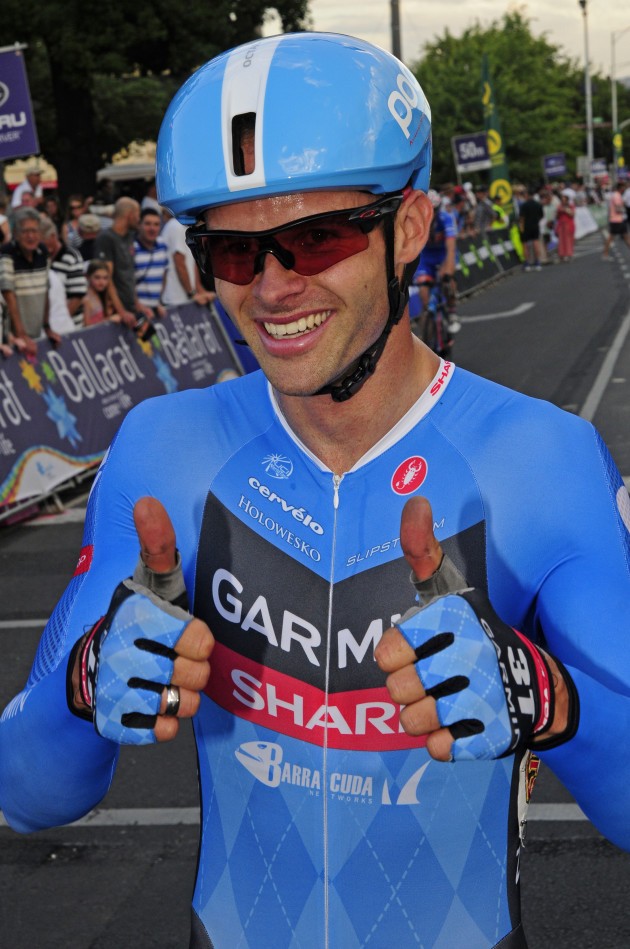 "The team is stepping up with our new sponsor Aberdeen Asset Management, and that's a good opportunity to be with a team who are looking after me and aiming towards the World Tour," he says. "But the World Tour is where I want to be, so if NFTO do not manage to step up in 2018, I would still love to do a Tour de France and the other Grand Tours. I am getting older and time is ticking, but if I can do it with a team that cares about me, like NFTO, then that is where I want to be."
While the British outfit are currently only Continental, with intentions to race Pro-Continental next year, Von Hoff insists he is not cycling's equivalent of the school yard bully and instead that competition remains fierce in the peloton.
"The adjustment [from World Tour to Continental] does not necessarily mean that I should be absolutely smashing every race I do. I am a sprinter, so I still need it to come down to a tight finish, which means I need to find out who the fellow sprinters are, who will be looking for breakaways etc. I have to learn a whole new field of riders."
Currently based at a team house in England, Von Hoff is a long way from his dual homes of Girona, Spain and Australia. With just "a bed, a wardrobe" and his team-mates for company, the rider has resorted to board games for entertainment.
"On the bike the biggest day is say six hours, so all you have to get right after that is your stretching, your diet and your sleeping, which means there is plenty of spare time. I currently have an addiction to chess, but I am going to buy Monopoly today – after driving around London last week and seeing all of the places on the board I can't resist."
In light of his tumultuous end to 2014, it would have been easy for Von Hoff to lose motivation and wallow in self-pity. Instead, he responded in the best manner possible: on the bike. A successful Australian summer has segued into an excellent debut season with NFTO, dazzling British criteriums in his green and gold national champion stripes and winning the odd chess game along the way. While he hesitates when asked whether the Garmin-Sharp exit provided extra motivation, it is evident that Von Hoff has raised his game in 2015.
The past year has also provoked much soul-searching about his chosen career. In spite of the politicking, physical exhaustion and demanding travel schedule, Von Hoff would not have it any other way.
"I stop quite regularly to think about how lucky I am," he muses. "Being a professional cyclist is the opportunity of a lifetime, and I enjoy every moment. Actually maybe not every moment, there are down times when it is absolutely freezing outside and I am riding in the snow, but it's a lifestyle I want to hold on to for as long as possible. It really is a fantastic job."
UNHAPPY ENDINGS
The merger of World Tour teams Garmin-Sharp and Cannondale produced disappointment and hard feelings for more than just Von Hoff. It is evident, though, that the Australian rider is still aggrieved about the manner in which he was treated, even if he answers Bicycling Australia's questions with good grace.
"Because of the merger they had to fit 60 or so guys into 26 spots," Von Hoff explains. "I was one of the last riders they were holding on to, but an honest answer of 'yes' or 'no' would have been better because the process was drawn out for too long and I missed other opportunities as a result. But now I have found a good team and am very happy with NFTO."
One particularly sour aspect of Von Hoff's exit from Garmin-Sharp was the comments made by team manager Jonathan Vaughters on social media. The ex-US Postal rider tweeted "I'd fire @SteeleVH again too. Unfortunately, I'm only allowed to fire folks one time." Asked if he had tried to clear the air with Vaughters, Von Hoff responds bluntly: "It's not worth my time."
While the life of a professional cyclist may seem glamorous, missing out on a contract renewal is really no different to losing a job in any other profession, with the same attendant consequences. Asked whether the Garmin-Sharp incident had negatively impacted him at a personal or emotional level, Von Hoff replies philosophically.
"You have to do the best with what you have," he says. "I knew that I was better as a rider from my two years with Garmin, I knew that my fitness level was there, so I just had to do my best to demonstrate my ability to NFTO – prove that I was capable and not someone who simply got lucky on a World Tour team. I went out swinging in the summer, and managed to get the results."
After several result-lean years with Garmin-Sharp, Von Hoff is now back on the podium with impressive regularity at NFTO. Only time will tell, but if anything his World Tour exit may prove a blessing in disguise.