Following his court appearance on Monday, and subsequently being able to leave the country to return home to Europe, Mathieu Van der Poel has fronted Dutch media to explain the unfortunate circumstances on the eve of the Wollongong World Championships.
With the team staying at a hotel at Brighton Le Sands near Sydney due to accomodation shortages in Wollongong, Van der Poel was subject to a series of late night prank doorknocks, preventing him from sleeping in the hours before the critically-important race.
Speaking to Dutch media he said the past few days have been very stressful.
"I would have imagined Australia completely different, of course," he said. "The images that have surfaced .. It shows what I said. I did indeed hold one girl by the arm, certainly not with the intention of hurting anyone."
"Anyone who knows me knows that I have never hurt anyone," Van der Poel continued.
"There's a lot of stories going around about pushing and stuff, that's absolutely not true and that's not what happened. There are two versions of the story and when you are there in Australia it is very difficult to deal with."
Van der Poel said he was sorry, and wrong to react the way he did. "I admit that honestly," he continued.
"I should have done it differently. Unfortunately it did happen and I'm trying to put it behind me, and look further to what's to come. And now? Go home and find some peace and quiet. In any case, I am very happy to be back in the country.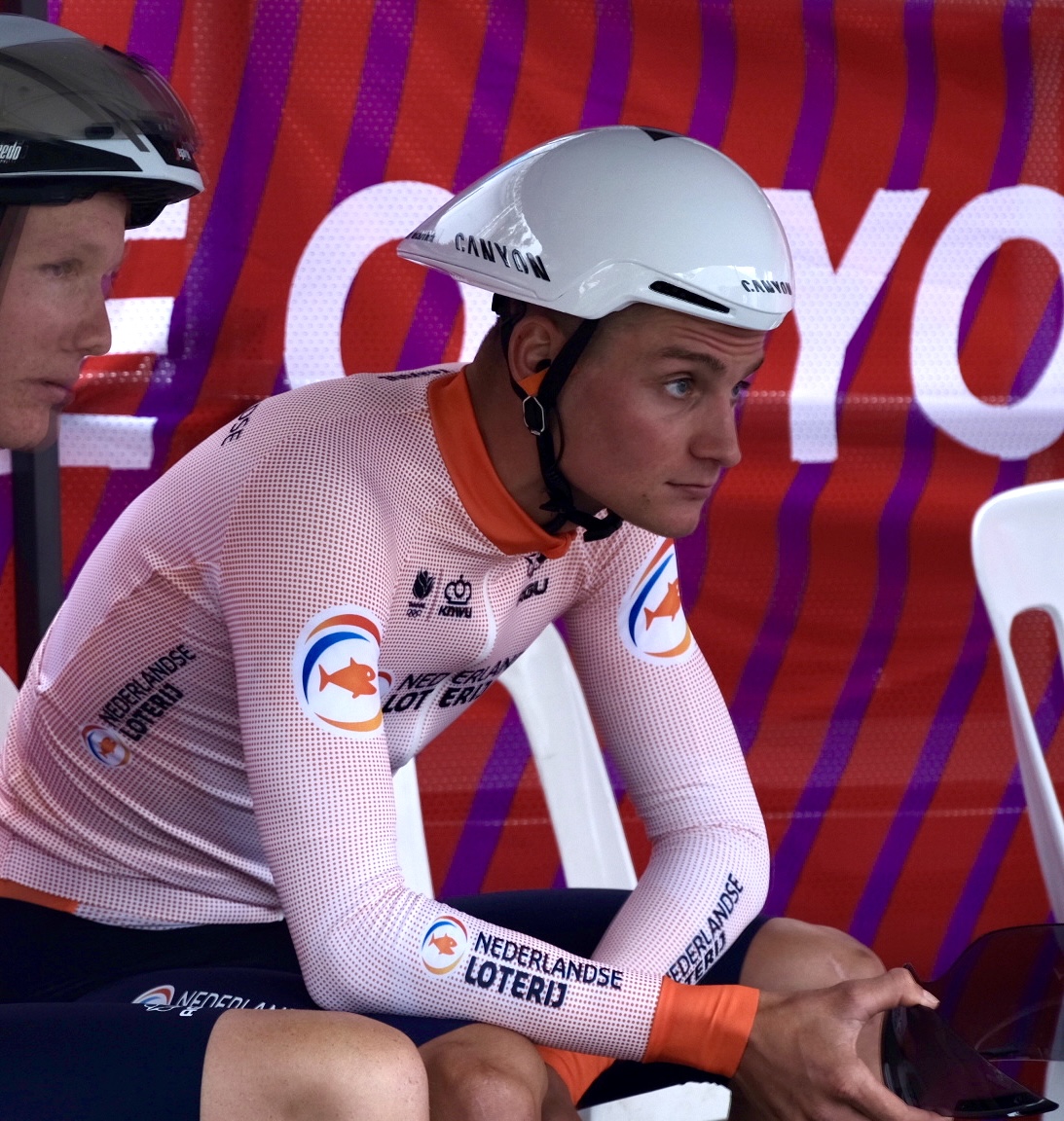 "Now the team and my lawyer are going to handle it further. I should have informed someone, the front desk or something, anyway. It was just getting late and I wanted to sleep. I thought I'd fix it myself, which ended up being completely wrong. Unfortunately I can't change it anymore."
"Will I still race? That's a bit of a wait and see how I feel. I trained very hard for the World Championships and I felt fine. So I hope to do something, but it depends on how I will recover in the coming days," he concluded.
Alpecin-Deceuninck Issue Statement
Van der Poel's trade team, Alpecin-Deceuninck, have also released a statement on the unfortunate incident.
"We have taken note of the events that took place in Wollongong in the past 48 hours. Needless to mention everyone loses here, and we can only regret that.
"Initially, our focus was on providing legal assistance on site and on helping Mathieu van der Poel to return home quickly. Now that has happened, we want to get a clear picture of the course of events, through inspection of the complete file (we don't have the court documents yet) and a conversation with Mathieu van der Poel and those involved at Team NL. Based on this, we will determine which further steps to take.
"We would like to emphasise that respect for others, inside and outside the peloton, is and always has been a core value of Alpecin-Deceuninck. That is why we want to follow up on this in an appropriate way. Only then will team Alpecin-Deceuninck and Mathieu van der Poel communicate about this again."
Your thoughts? Have your say below.