It is one of the oldest and among the longest one day races in the world and it's right here in Australia. Lee 'Hollywood' Turner takes us on the 330+km Melbourne to Warrnambool anniversary ride.
The Melbourne to Warrnambool Road Race is the second oldest one day race in the world, and one of the longest. I have started and finished the race four times and, for a hack like me, just to finish is an achievement in itself. It's a hard, long and tough race and, each of the four times I have done it, the conditions have been horrible. And yes, each time I vowed never to do it again.
There is so much history in this annual event. It's a race I read so much about and was always something I and so many other riders really wanted to do. Unlike a Gran Fondo, it's a proper race with real racers. For amateur cyclists, or local punters who like to race, this is the equivalent of our Grand Final.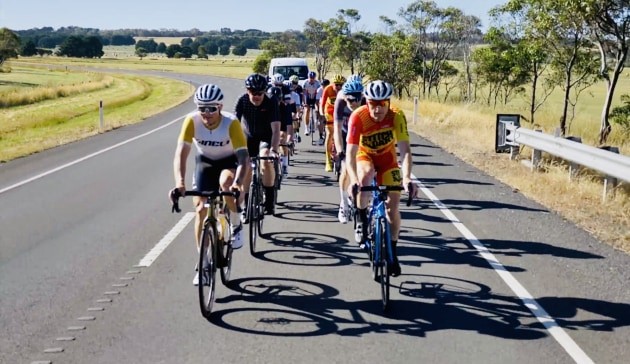 …Simon Gerrans said I would pay for being stuck in that big gear around the 200km mark and he was right…
This year was to be 125 years since the race was first held. On December 14, 1895, 13 riders set out from Melbourne at 4.30 am from the Haymarket roundabout in Elizabeth Street.
Fast forward to December 14, 2020, and a select group of 15 riders, all with a connection to the race, would take off again and ride 337km from the same starting point to the original finish in Warrnambool.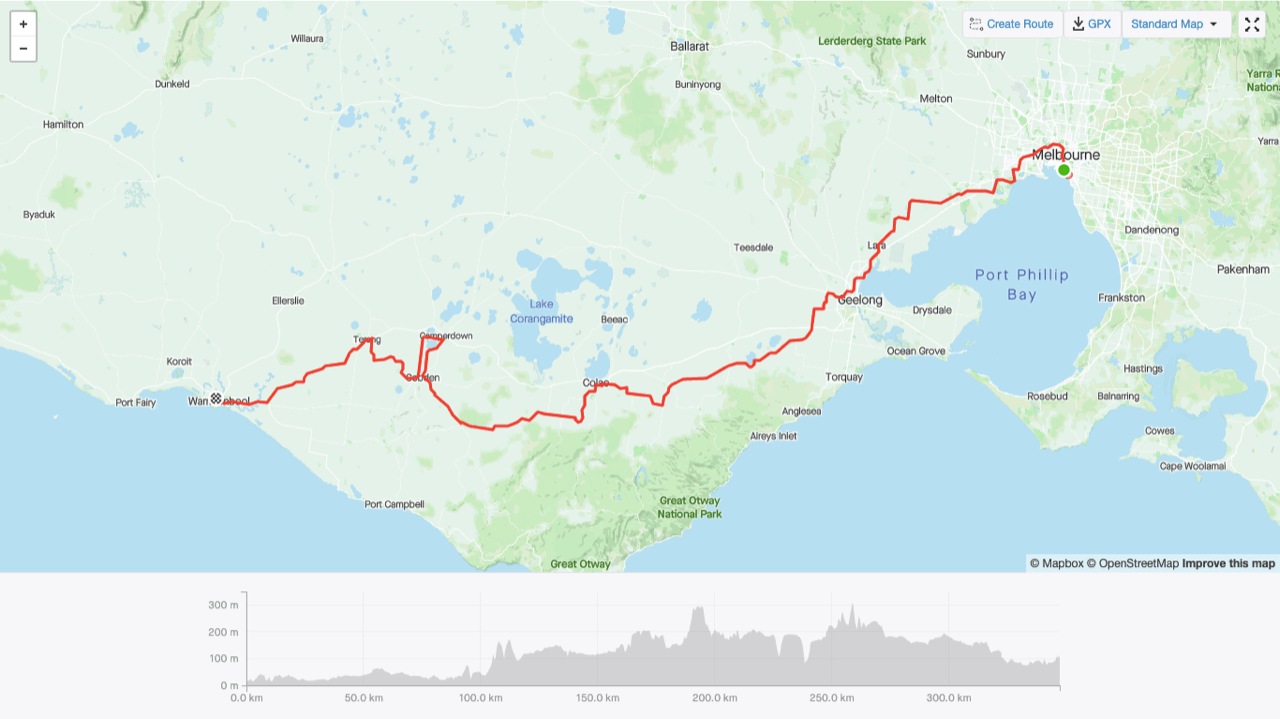 A Who's Who Of M2W
It was an absolute privilege to be asked to be involved by race historian and ride organizer Craig Fry. When I saw the list of names who had accepted to do the ride I was jumping out of my skin. I knew nearly all of them and they were all great guys who I looked up to and admired so much.
The start list had past winners, podiums, Olympic Gold Medallists, local champions and with over 100 starts between us. The start list was Craig Fry, Robert Crowe, Simon Gerrans, Phil Anderson, Tommy Nankervis, Tim Decker, Drew Ginn, Ryan Brodie, Duncan Murray, Brendan Rowbotham, David Sturt, Tim McGrath, Mark Ferguson, Anthony Somers and me.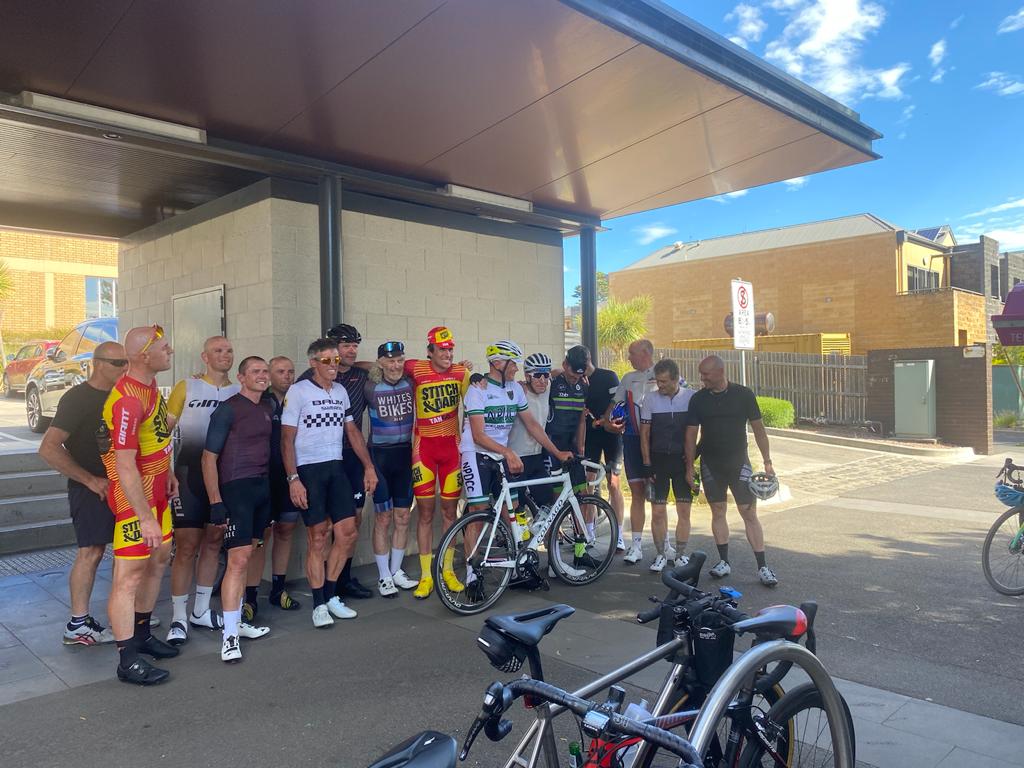 Before the event, I had about four weeks preparation. This was just enough time to find fitness for the 337km ride in elite company. Thankfully, since the 2-hour exercise limit was scrapped in Melbourne, I was already completing 500-600km a week which included a 200km ride each Saturday. The question mark was the weather—who wants to ride in the rain or wind for 337km, certainly not me. All eyes were on the long-term forecast from about 14 days out and it was looking promising.
The ride was going to be well supported with a van carrying spares and food, and a roving car shooting video of the day. We had a Zoom meeting the week before to go through the day and talk about raising funds for junior cycling in the southwest region of Victoria.
One Perfect Day
Come the day and it was an early start. We met at 4 am for a 4.30 am departure, and rode 10km to the start. At 4 am the weather was perfect—it was 18 degrees with no wind. The forecast was 28 degrees and sunny with a slight tailwind.
It couldn't get much better than that.
My first dash of bad luck for the day occurred 200 metres before the start with a front tyre blow out. I rolled on the rim to the start and swapped over with a spare wheel from the van. Luckily it was a last-minute decision to take the backup wheels.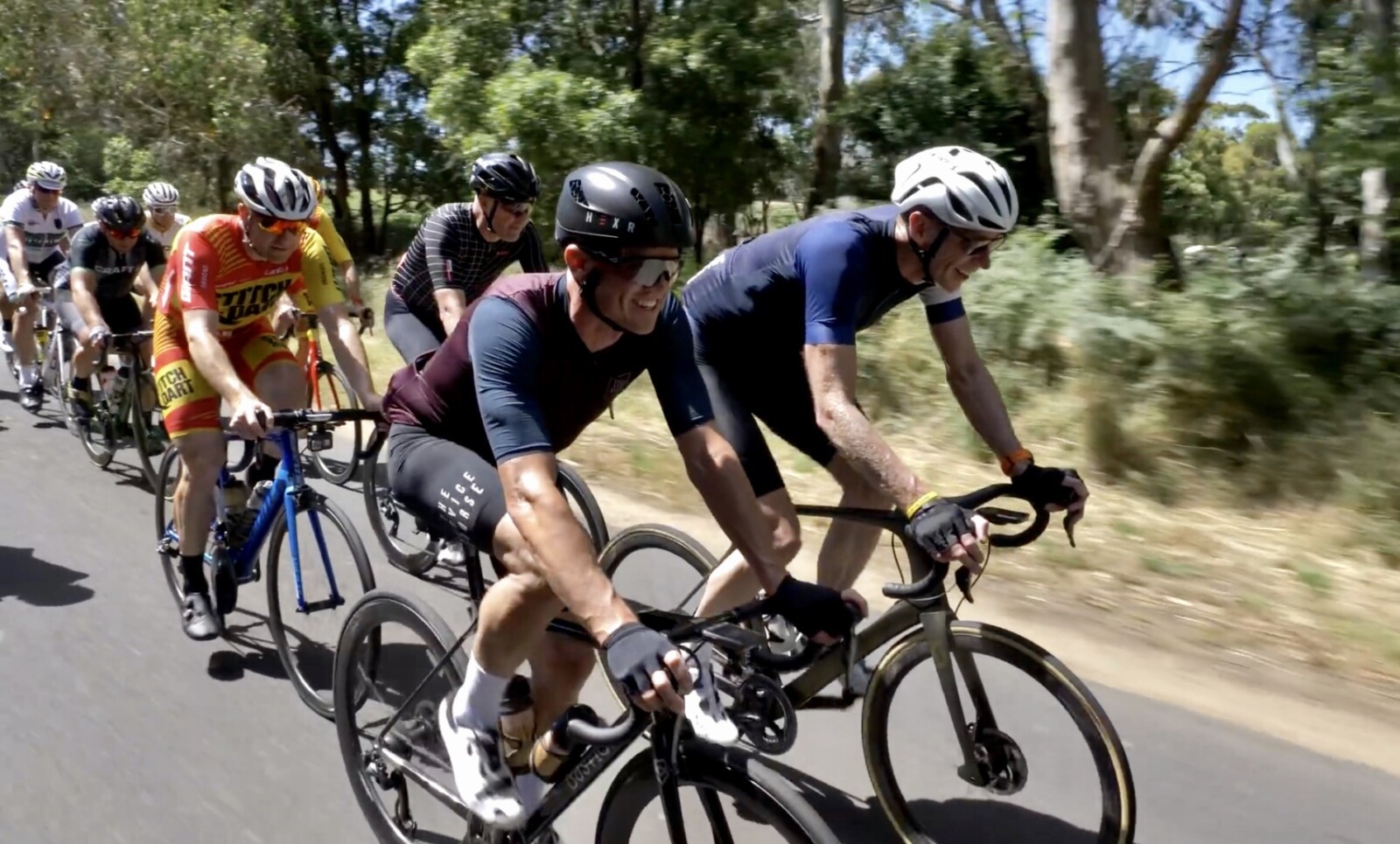 Under the cover of darkness we were off on our long 337km journey to Warrnambool. At the 22km mark disaster struck when I hit what must have been a huge pothole … this time my rear tyre blew out. Yes, both spare wheels gone with more than 300km to go. Don't get me started on tubeless tyres; I hate them and think they are the worst cycling invention since the return of lace up shoes.
I swapped my rear wheel out while the others waited patiently. Restarting, I could hear a knocking sound. After cursing profusely I stopped and checked the front wheel where it revealed it had a big split and bulge in it.
The pothole must have been more like a sinkhole. I had to borrow a friend's wheels from the van. Just over twenty kilometres down and I had gone through three wheels, but it got worse.
I took off to chase to the group and quickly realised I had no gears. I was stuck in the 53/15. When I hit the pothole it must have dislodged a cable. I had to keep riding because I didn't want to hold any of the guys up again and thought I could look at it at the first toilet/food stop at the 80km mark.
If you had of told me at the 22km mark I would have gone through 3 wheels and have no gears I would have said "forget it, I'll stay in bed". The gear I was stuck in was manageable until the first KOM where I had to zig-zag across the road to maintain momentum. I was in trouble and had to get the gears fixed at the first stop otherwise I'd be in the van embarrassed and disappointed.
I made it to the first stop flustered and angry. I thought my day was over which was really frustrating. I take pride in looking after my equipment and had trained to be ready for the event. Nick Zang, who was filming the day, offered to have a look at the gears. I was convinced the battery had become dislodged so he took the seat post out but everything was fine there.
I honestly thought I was done. He started unwrapping my bar tape as I protested and told him not to waste his time. He persisted, and thankfully he did, as one of the cables had come out from the shifters. I owed Nick big time as I was back in business again!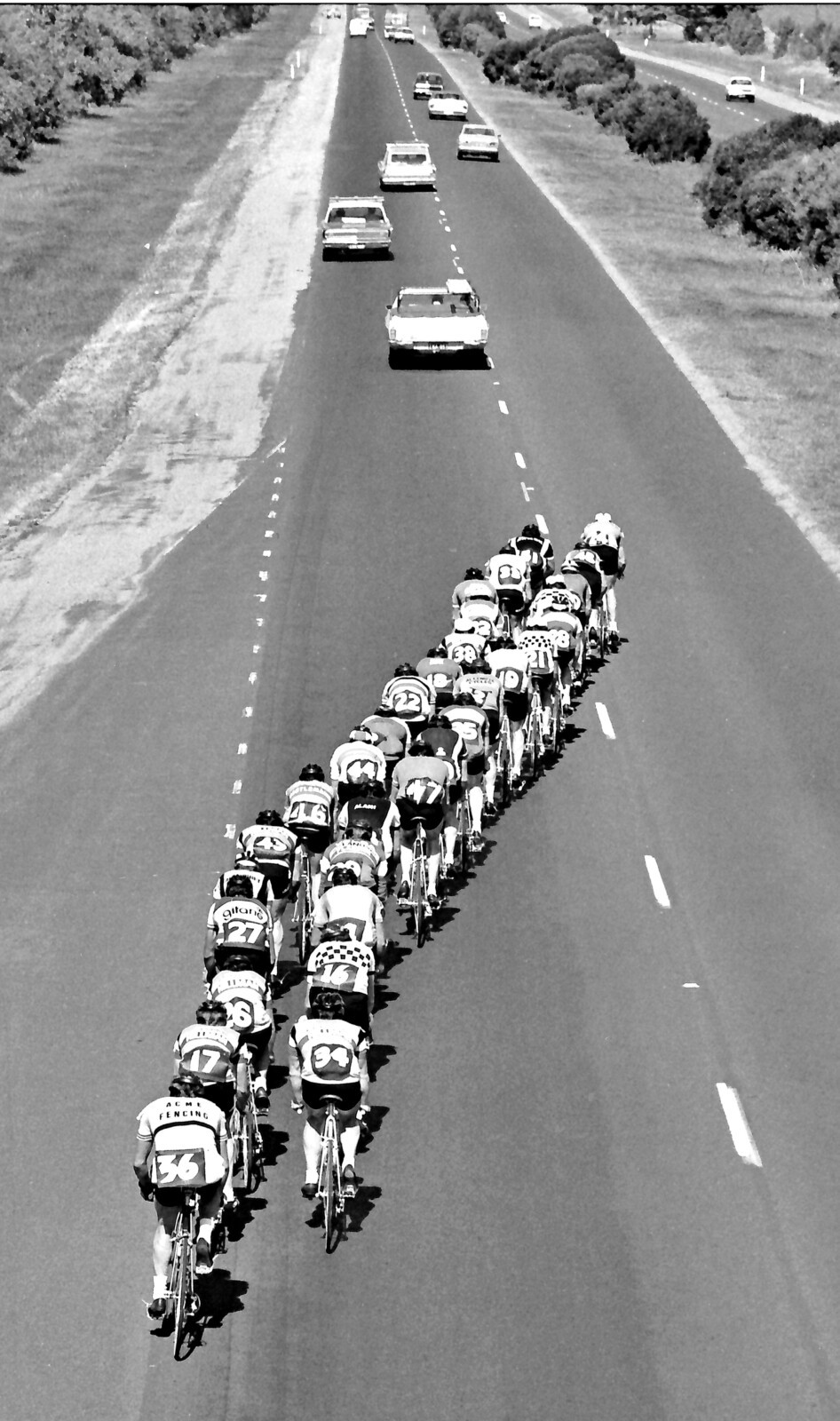 The ride was going great, the conversations, banter and laughs were making for a memorable day. The weather started to really heat up after lunch and hit the high 30s. My head unit said the temperature was 41 degrees at one stage and the wind was starting to pick up and become more of a cross wind so things were certainly getting harder, particularly with 200kms in the legs. We started to roll turns which were a little tough for a softy like me.
Earlier Simon Gerrans said I would pay for being stuck in that big gear around the 200km mark and he was spot on. Around the 240km mark I really started to feel it and had to start digging deep. I was never in doubt of not finishing, but that didn't mean I wouldn't suffer.
The camaraderie between the bunch and the team helping us on the day was solid and everyone got along well and looked out for each other throughout the day.
The final 10km into Warrnambool was sensational. You could smell the finish and all the aches and pains seemed to dissipate as we rolled into town. It was a big relief to make to the finish and it's a ride I'll never forget, and I doubt I will ever do a bigger ride than this again.
A Brutal Experience
Unfortunately, like the original event, two of the guys didn't quite make it and had to get into the van. Another two finished but had to go to hospital via ambulance after the finish. The heat really made it a tough day.
We averaged close to 33kph for the day which was over 10 hours of solid riding with 2000 metres of climbing.
To finish off a great day we had a dinner with the Warrnambool Citizens Road Race Committee. There were bikes on display from past winners of the race and it was a really fitting way to end a very special day. We were each presented with a copy of the book "The Warrnambool" by John Craven. I've started reading and can't put it down.