Bicycle Network's annual Around The Bay cycling event will not go ahead this year due to the ongoing COVID-19 pandemic.
The ride was originally scheduled for Sunday 11 October 2020 and it will be the first time in nearly three decades that 10,000 bike riders of all ages and abilities won't come together and ride around Port Phillip Bay.
Bicycle Network's General Manager of Events Rebecca Lane said that while fingers were crossed the event could run as planned, public health and wellbeing must take a higher priority.
"Making the call to cancel this year's United Energy Around the Bay was a decision we were hoping we wouldn't have to make," Ms Lane said.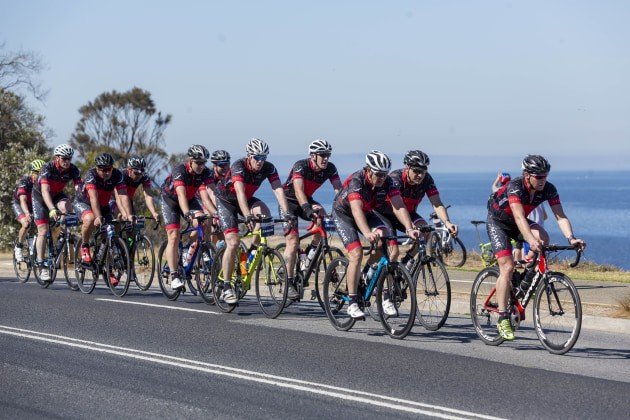 "But in light of the current circumstances in Victoria, we believe cancelling the ride this year is the only responsible decision we could make, one which respects the work that our government and front-line health care workers are doing to navigate us through this crisis."
Bicycle Network had originally hoped to host United Energy Around the Bay as a celebration to bring Melbourne back together as COVID-19 restrictions eased.
"We understand that this news will be disappointing for many people, especially when we're all looking for something positive to look forward to," added Ms Lane.
"From our 10 legends who have ridden every Around the Bay, families set to participate in their first event, our tireless team of 500 volunteers, suppliers and partners United Energy, The Smith Family and Winners and the wider bike riding community, this is a tough time."
"But we know if we all do the right thing—cover up, keep it local and keep our distance—we'll be back together riding soon."