Updated: Zwift steering requires a smart steering plate from Elite. As Australian & New Zealand-based users can't order direct from the Zwift store, the device will be available from online outlet Pushys with stock expected during September.
Earlier: Zwift have announced the introduction of steering to the online training platform.
Users will need to purchase a compatible steering plate from Elite and, when enabled, will be able to take their own line through corners.
Riders will need to stay alert and watch for the movement of others to avoid getting 'boxed in'. Holding the wheel of another rider now becomes an extra challenge as the rider in front weaves through road traffic, and users will need to follow the wheel in front closely to stay in the draft.
Steering is currently only compatible with the Elite Sterzo Smart steering plate which is expected to be available to the Australian and New Zealand market from Pushys in September. Zwift say further hardware compatibility is planned for the future.
"With steering enabled, you take full control," say Zwift.
"Want to move through the bunch? You'll need to stay alert and find that gap – your avatar will no longer 'ride through' other avatars on the road. Like riding outdoors, FutureWorks Steering lets you decide if you want to sit on a rider's wheel or maneuver around them to pass.'
Zwift Steering: How To Use It
POSITIONING
Place the Elite Smart Plate beneath the front wheel with the smaller pointed side facing forward.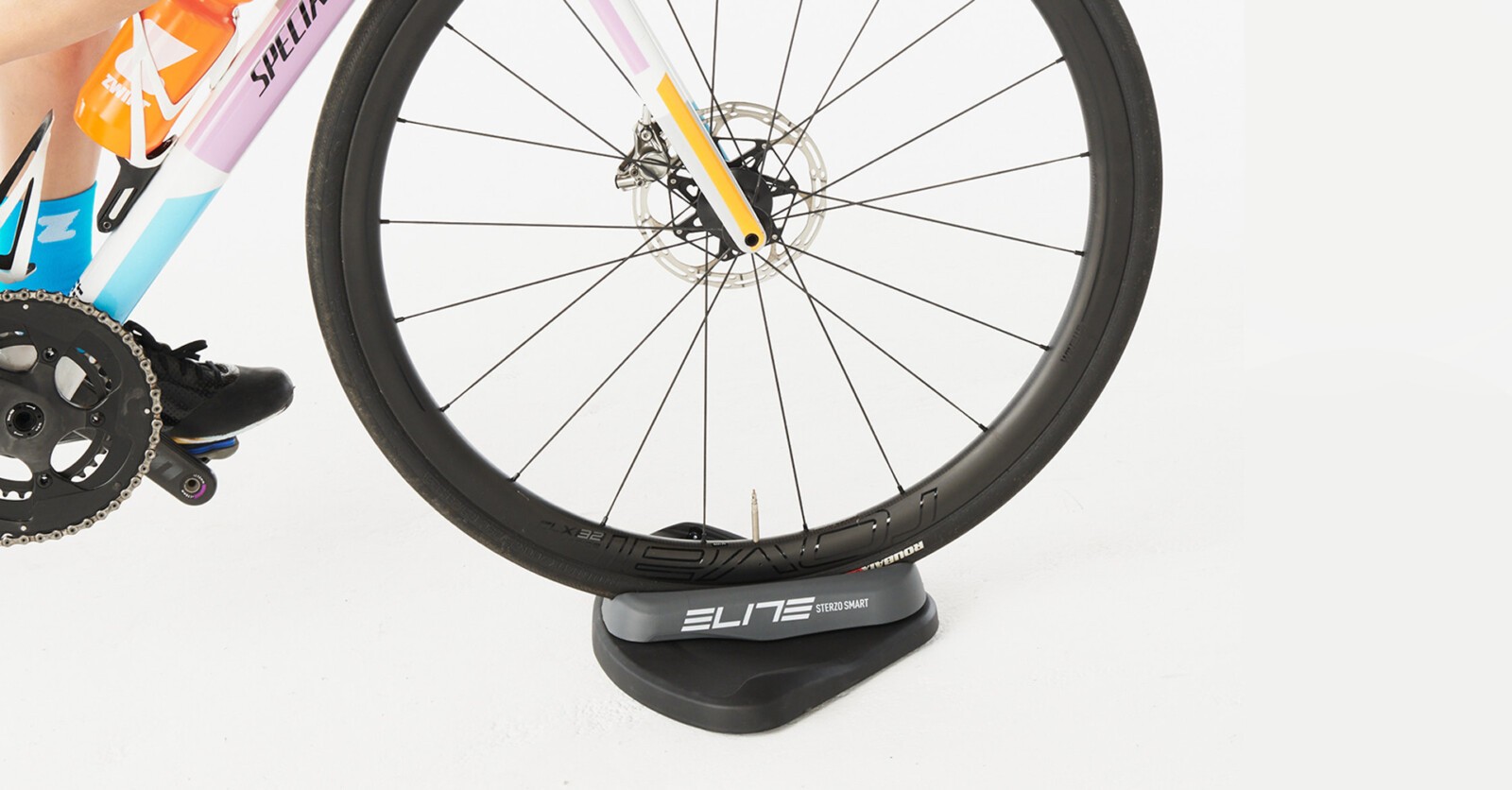 PAIRING
Make sure the Elite Sterzo Smart is awake by moving the front wheel back and forth, then click the new 'Accessories' widget on the pairing screen.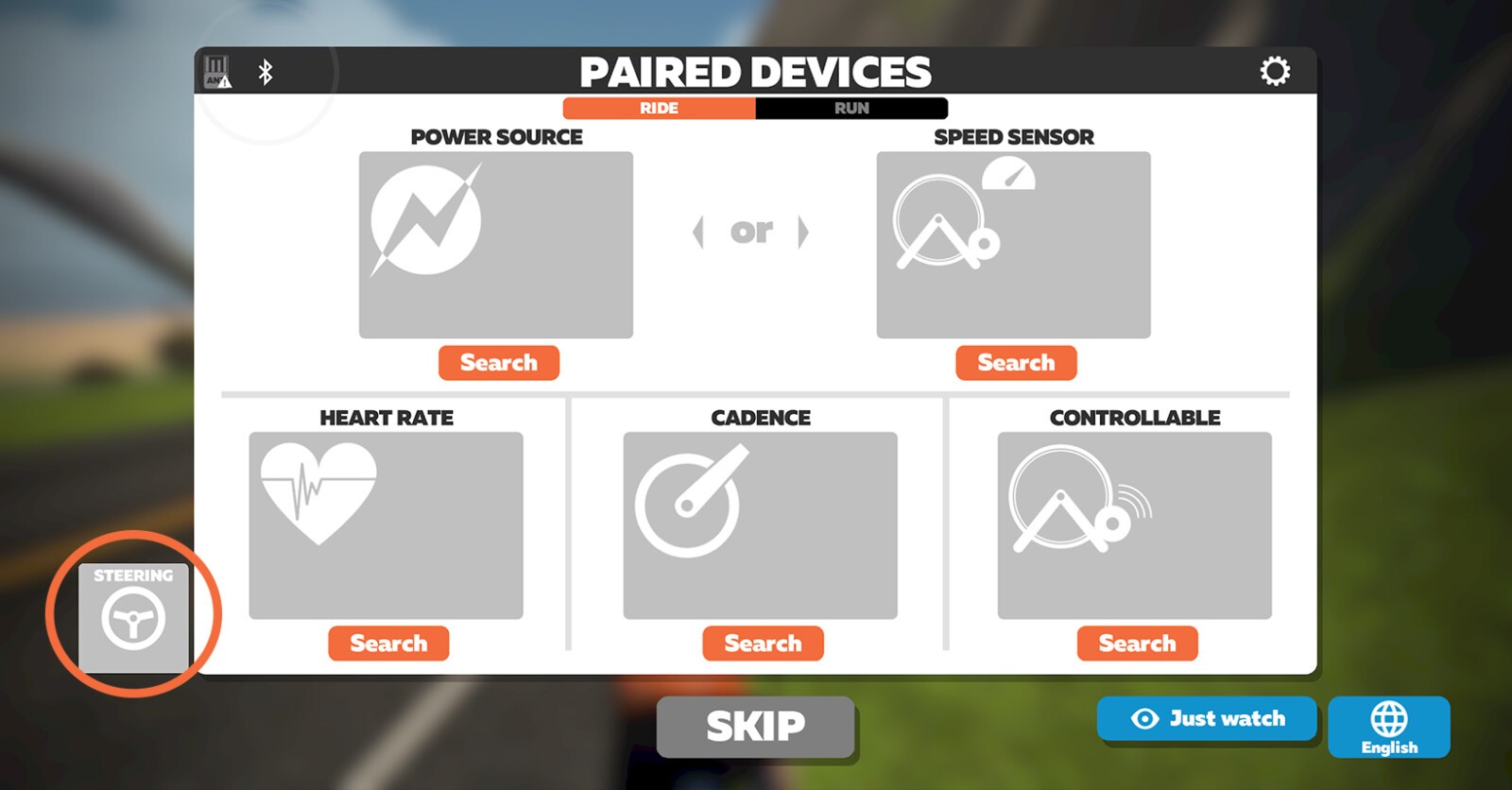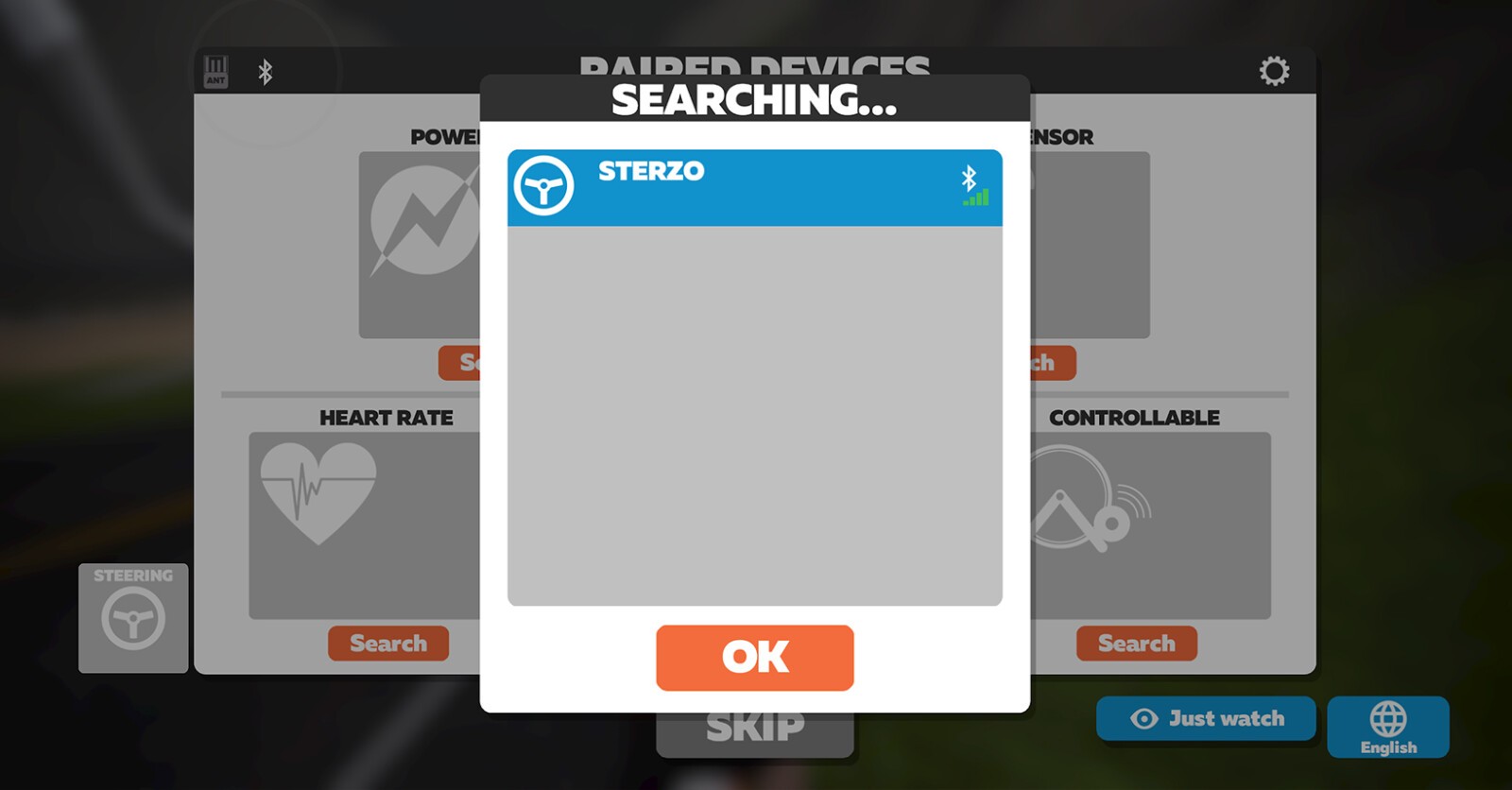 Auto Enabled
Once paired, steering will be automatically enabled for all rides, including events. Look for the 'Steering Enabled' icon at the bottom-right while you are in-game.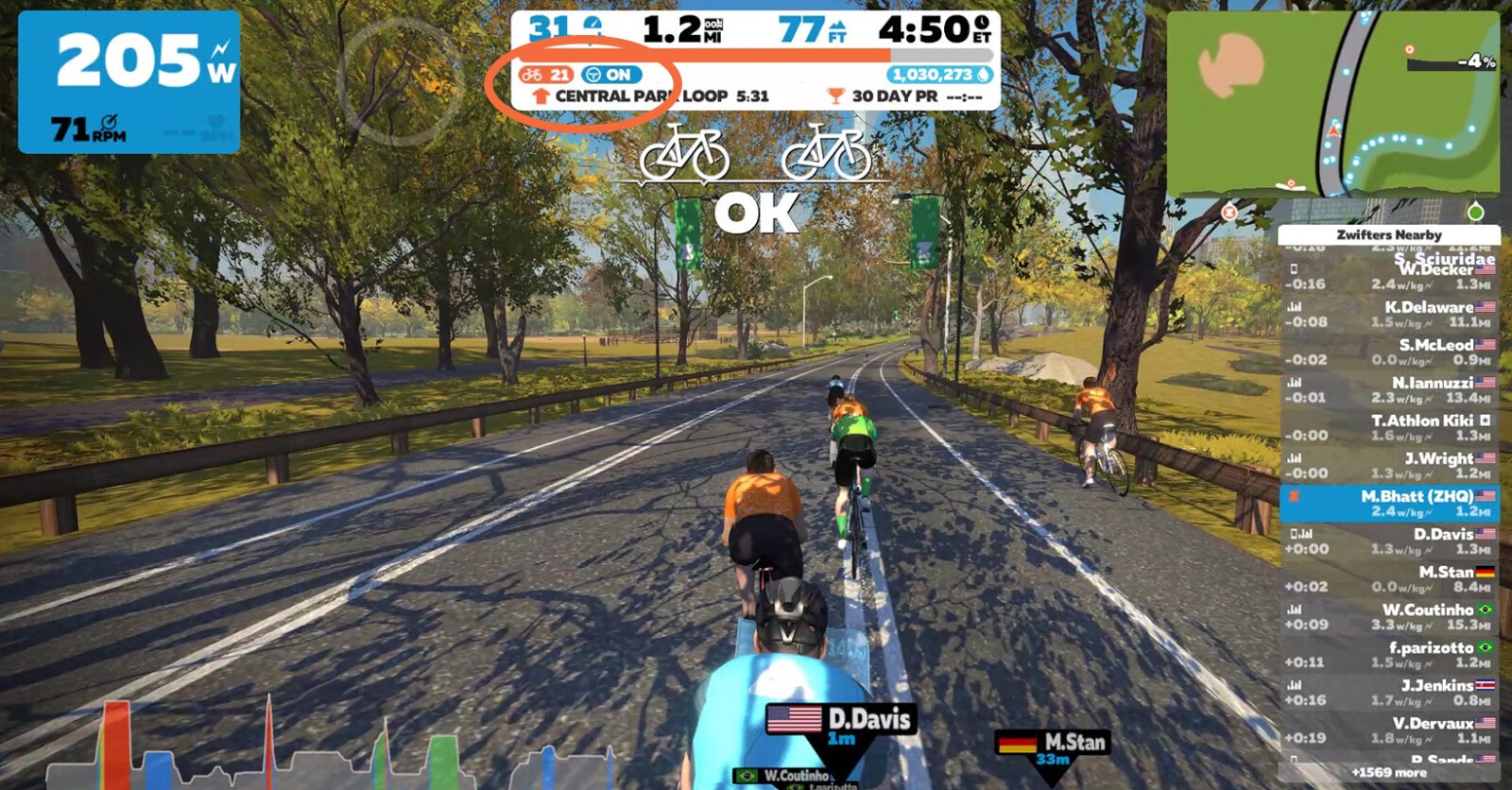 STEERING BASICS
With steering enabled the rider's avatar will no longer ride through other avatars on the road. Instead it will offer riders the option to sit on another wheel or maneuver the avatar.
TURNING OFF STEERING
To turn off steering, visit the pairing screen and unpair your steering device.
Steering will automatically turn off after a period of inactivity from your steering device, and auto-steer mode will take over.