Cycling – it's an absolute accessory sport and we wouldn't want it any other way. When not out riding we simply love tinkering with the bike, searching for new gear, and working out how we can become better at our sport. Here we take a look at the latest and greatest product releases in cycling.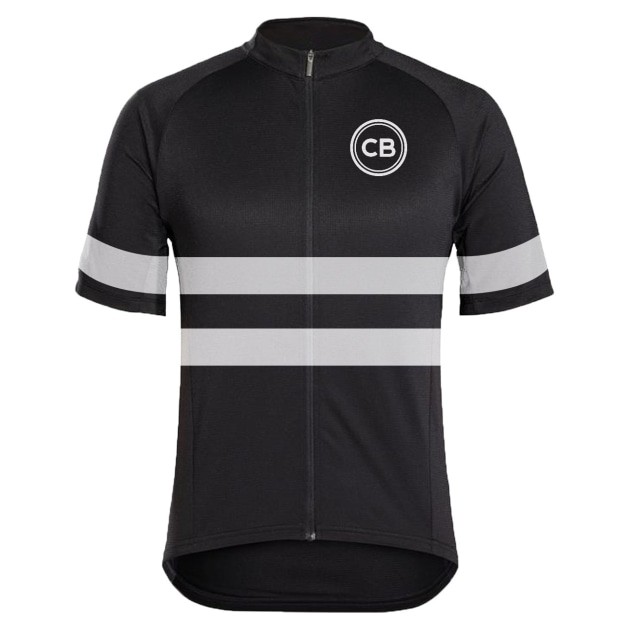 Casual Black
Cycling wear and apparel manufacturer Casual Black offer a refreshingly simple but super stylish take on bike wear. Bicycling Australia have recently been testing and reviewing a number of products from the Aussie-based business – namely their CORE range jersey, knicks, arm & leg warmers, socks and cap.
As its name suggests, the range is predominantly black and boasts a number of features to enhance fit, comfort and durability. The knicks and jersey are particularly comfortable, and the cap – with a thicker and fuller brim than most – is a real standout.
Full details at www.casualblack.com.au
Veloroos Support Brain Cancer Research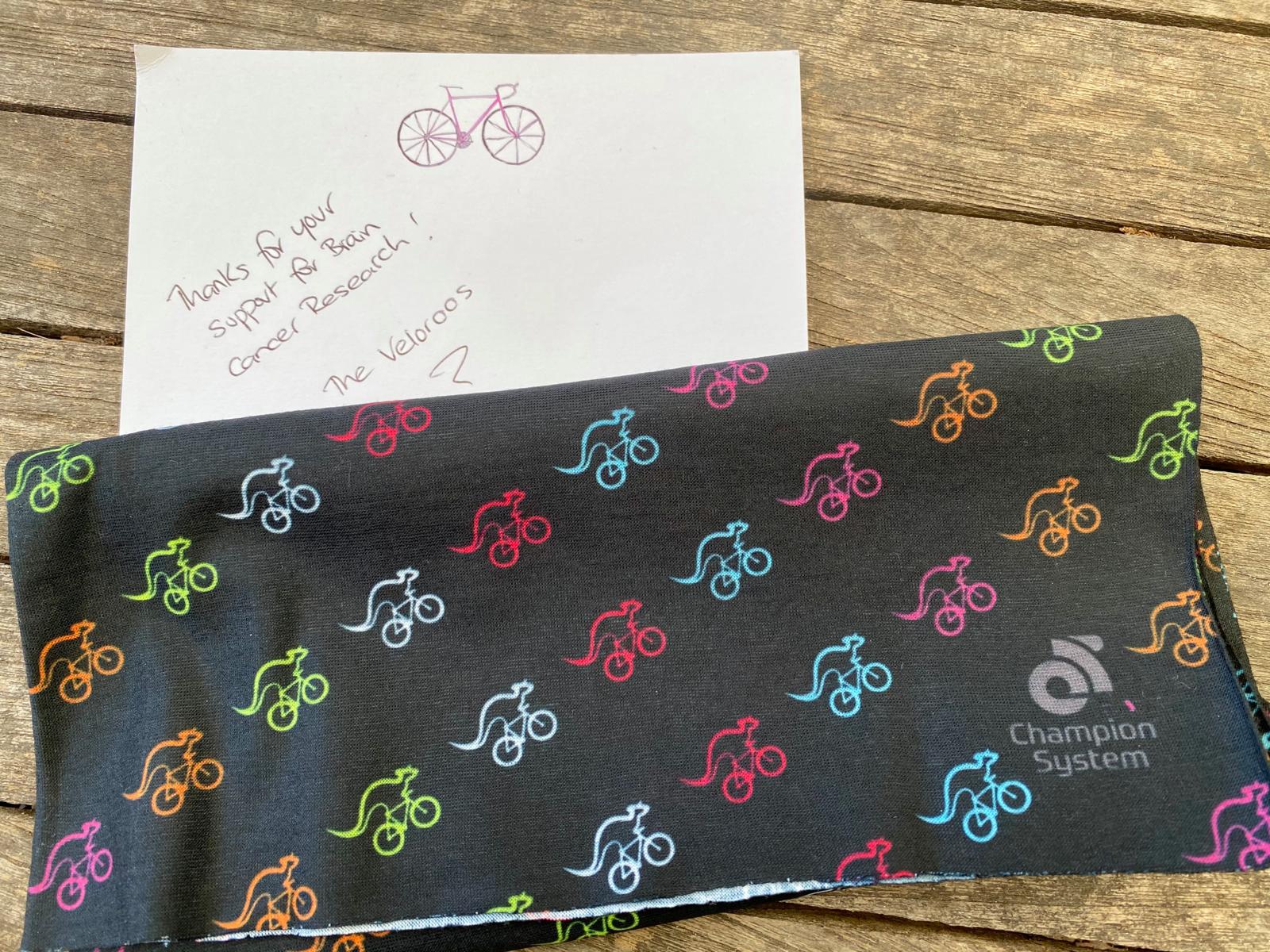 The Veloroos are a team of keen and super-talented female riders who have completed a range of feats including riding the entire 2019 Tour de France course.
To raise money for brain cancer research, The Veloroos logo features on these Champion System neck / face warmers, perfect to keep you warm, tie your hair back, wipe sweat away etc.
They are priced at $25 and 100% of the profits go to the Brain Cancer Collective.
Search The Veloroos on Facebook or Instagram for further details.
Trek Checkpoint ALR5
The 2021 model Trek Checkpoint range has been launched with several standout models, but one in particular caught our attention.
Gravel may be booming at present but it's not new – in fact cyclists have been riding gravel for well over 100 years. The colour scheme on this latest offering from Trek offers hints to the past, but the spec level and build of the bike gives a glimpse into the future of gravel.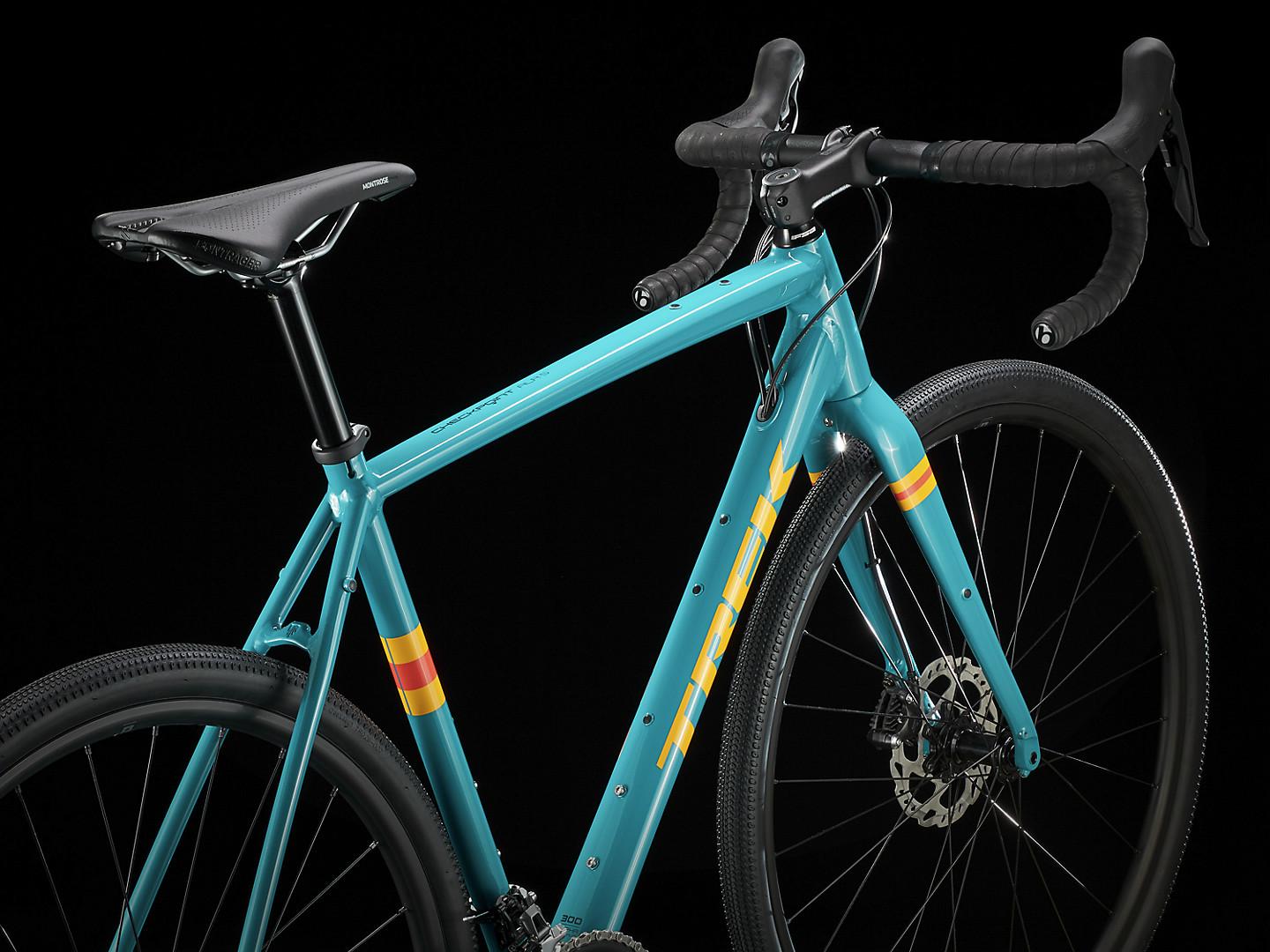 Priced at $2,999, the Checkpoint ALR 5 is the best value gravel bike in the line-up. It's a high-quality build featuring an alloy frame and bulletproof Shimano GRX groupset.
The bike features stranglehold adjustable dropouts, tyre clearance for up to 47c, tubeless ready rims and mounts that make it easy to customise for adventure.
RRP $2,999
More at www.trekbikes.com/au
New Cycliq Fly6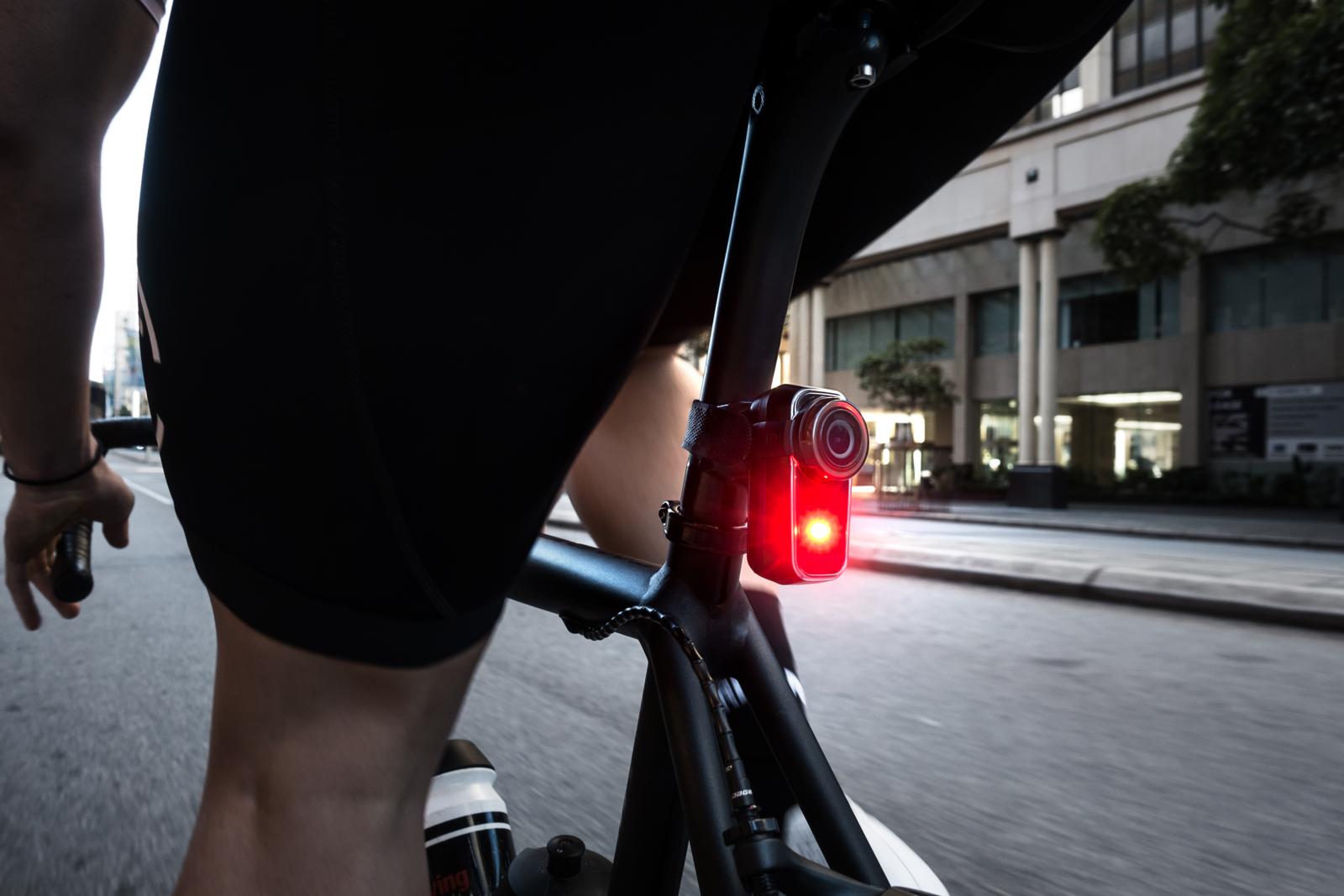 Cycliq were first to introduce an all-in-one camera and light cycling safety system, now the company has released the third generation of the Fly6 rear-facing bike camera.
Key features of the all new Fly6 CE are a 50 lumen light with modes for all conditions, long-life battery (up to 5 hours), 1080p full HD camera with audio, incident protection technology, set and forget video looping, integrated bike alarm, mobile app connectivity, USB-C fast charge, durable quick-release mounting and Bluetooth connectivity.
The unit weight is reduced to 77g and the RRP is $AUD 329.
More at www.cycliq.com
Bossi Strada SS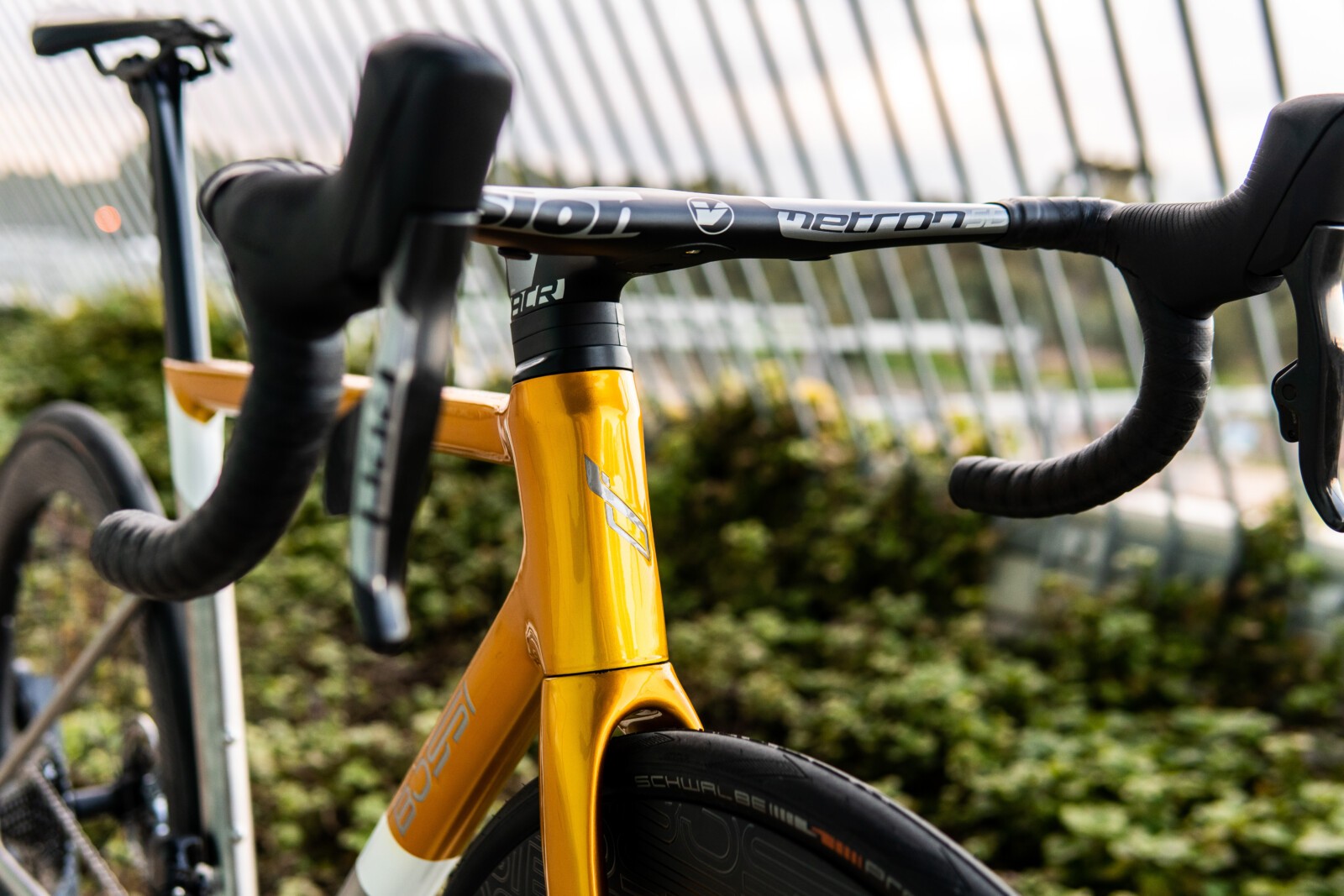 Bossi Bicycles is a Sydney-based company making exclusively titanium frames, carbon wheelsets and forks, and a range of small titanium parts. They have recently released a fascinating new model, the Strada SS – a very slick cast titanium offering.
"Some brands pursue lighter, faster, stiffer, more aero," say Bossi. "We pursue better. Bikes that are aerodynamically optimised but not compromised, bikes that are light weight but durable, bikes that have refined stiffness for driveability but flex for comfort and character. As the old saying goes 'the best bike is the one you enjoy riding the most' and that's what we aim to create."
For more about Bossi Bicycles visit https://bossibicycles.com/
Panaracer Gravelking Tyres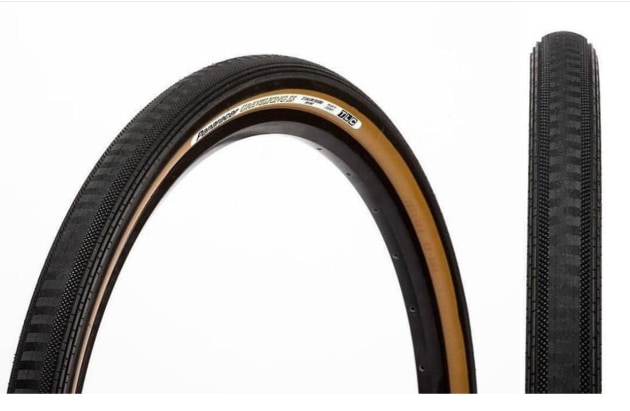 The SS and SS+ are the latest additions to Panaracer's Gravelking family. Designed as a dryer condition, race-ready and fastrolling tire, the SS/SS+ has been designed with speed, control, traction and climbing in mind.
The SS and SS+ feature an all-new tread pattern consisting of a smoother, diamond pattern center with more aggressive side lugs. This tread pattern allows the rider to keep speed going into corners and maintain control throughout any transition a gravel ride could present.
Both SS and SS+ tires will be available in black and brown sidewall options and in the following sizes: 700 x 28, 32, 35, 38, 43c or 27.5 x 1.9 (650b x 48).
The SS will be available in early June 2020 and the SS+ in early July, 2020.
More at www.scvimports.com.au
Fisiocrem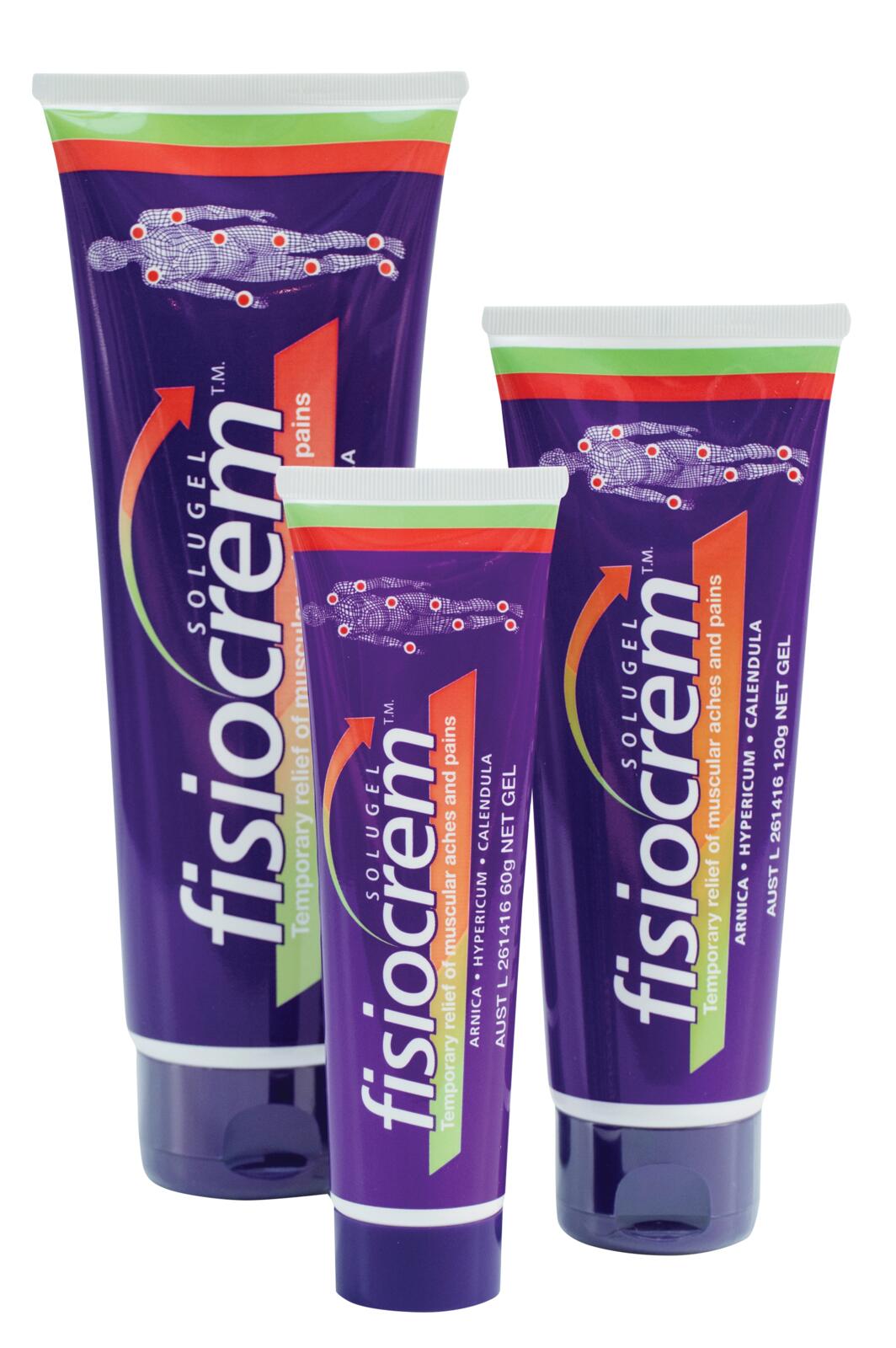 Fisiocrem is a topical massage gel for the temporary relief of muscular aches and pains. Fisiocrem uses plant-based active ingredients of Arnica, Hypericum, and Calendula that are extracted in our purpose built factory. Fisiocrem contains no parabens and hydroxybenzoates.
Fisiocrem is available in 60g ($16.95), 120g ($24.95), and 250g ($44.95). Our small tube is perfect for the on-the-go, while the medium tube is suitable to have on your desk at work. Our long-lasting large tube is just what you need for the home for the whole family.
Fisiocrem solugel is available at your local pharmacy, health store and Coles supermarkets.
Zipp 303 S Series
High end wheel manufacturers Zipp have released a disc and tubeless-only wheelset, slick new hoops with the looks and a pricepoint sure to catch attention.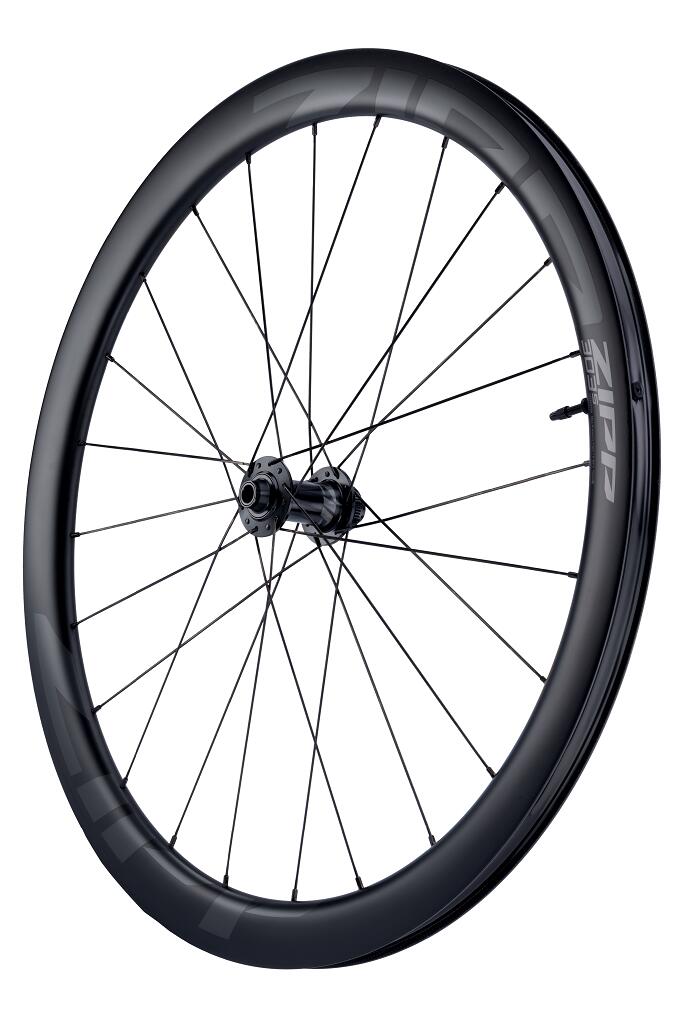 One of the company's lightest wheelsets, the new 303 S Series has been optimised for a minimum tyre width of 28mm, and lower air pressures than you'd expect.
Zipp say the 303 S Series borrows design concepts from the higher-level 303 Firecrest Tubeless Disc-brake wheelset.
KEY FEATURES
Combined weight of 1540g
Wide hookless rims create a seamless
transition to the tire reducing drag
Lifetime Warranty
RRP $2,350
More at www.zipp.com
2021 Giant TCR
Giant have launched the 9th generation TCR, a disc-only range that carry on the tradition of this highly-respected offering.
Refinements can be seen in new aerodynamic tube shaping at the headtube, downtube and fork. Additional updates include added clearance to fit larger diameter tyres up to 32mm, the latest integrated 'Wheel System' technology, and a new aero-engineered Contact SLR composite handlebar and stem that makes it even faster against the wind.
Australian Models & Pricing
TCR Advanced 3 Disc Blue Ashes – $3,299
TCR Advanced 2 Disc White – $3,699
TCR Advanced 1 Disc Gunmetal Black – $4,199
TCR Advanced Pro 2 Disc Carbon – $5,199
TCR Advanced Pro 1 Disc Rosewood/Carbon – $6,299
TCR Advanced Pro 0 Disc Chameleon Neptune – $7,999
TCR Advanced SL 1 Disc Cosmos Navy – $10,299
TCR Advanced SL 0 Disc Raw Carbon – $13,999
More at www.giantbicycles.com/au
Verve Infocrank
Borne out of a requirement for accurate and consistent data, the InfoCrank power meter provides precise results. Verve Cycling is based in Perth and the crank is used by the Western Australia Institute of Sport.
The InfoCrank records true left and right power balance, pedal smoothness, torque effectiveness and cadence. It measures each leg independently and accurately throughout the pedal stroke, regardless of crank velocity. Unlike other power meters, the InfoCrank has no drift, it is not temperature sensitive and there is no need for constant calibration.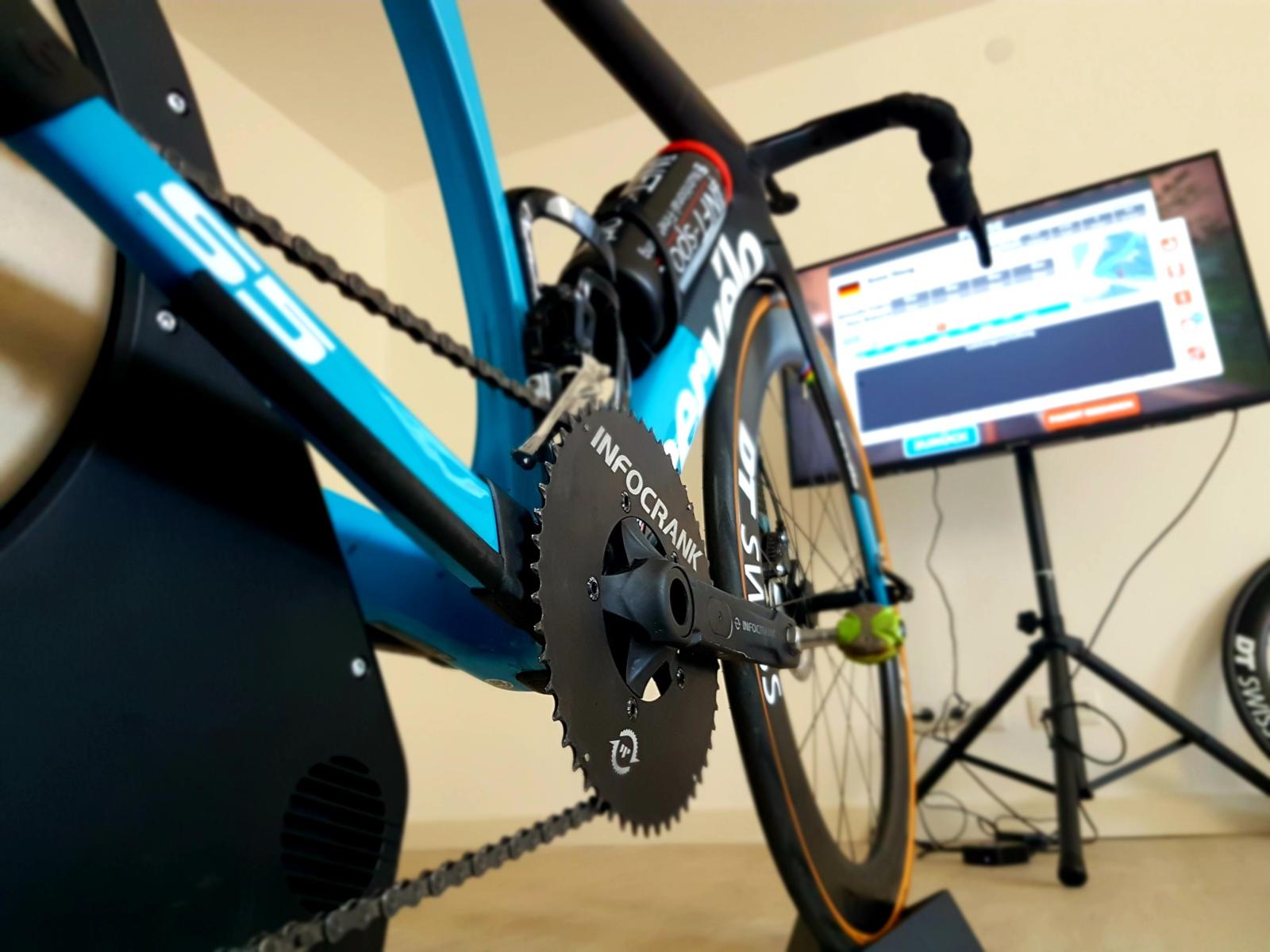 The InfoCrank is suitable for both outdoor and indoor training. It is ANT+ compatible, so you can use it with any head unit that is ANT+ and upload your data files to lots of data analysis software.
More details: www.vervecycling.com
Bont Reflex Shoes
Safety is everything these days – with darker mornings and earlier sunsets every additional safety measure is critical for the futureconscious cyclist. Bont Cycling's Reflex shoes are a fantastic initiative from the Aussie company. Yes, as the name suggests they feature a reflective coating.
The shoes feature the same chassis as regular Vaypor S and Helix – and all of the regular standout features plus the added safety of a 'Retroreflective Skin' with a zero weight penalty.
Not a coating, the reflective properties are embedded into the Durolite material so it won't scratch or rub off and can be easily cleaned. The range features two colours – Havoc (charcoal) and Ghost (silver).
RRP:
Vaypor S $549.95
Helix (pictured) $579.95
More details: www.bontcycling.com
The Bicycling Australia Podcast
The Bicycling Australia Monthly Podcast covers a wide range of issues, subjects and topics and current affairs as they arise. In a recent edition we spoke with cycling journalist Rupert Guinness, ultra-endurance rider Julie-Anne Hazlett and Tour de France veteran Patrick Jonker about the COVID-19 led boom in cycling – both in indoor smart trainer sales and bikes.
You can subscribe to the Bicycling Australia podcast via iTunes, aCast or Spotify.
Fizik 3D Saddle
It is the world's first 3D printed saddle, and sure is a clear sign of the future of the humble bike seat. Fizik have released the Antares Versus EVO Adaptive 3D printed saddle. This is super high tech – the padding being crafted by carbon using 'Digital Light Synthesis' technology.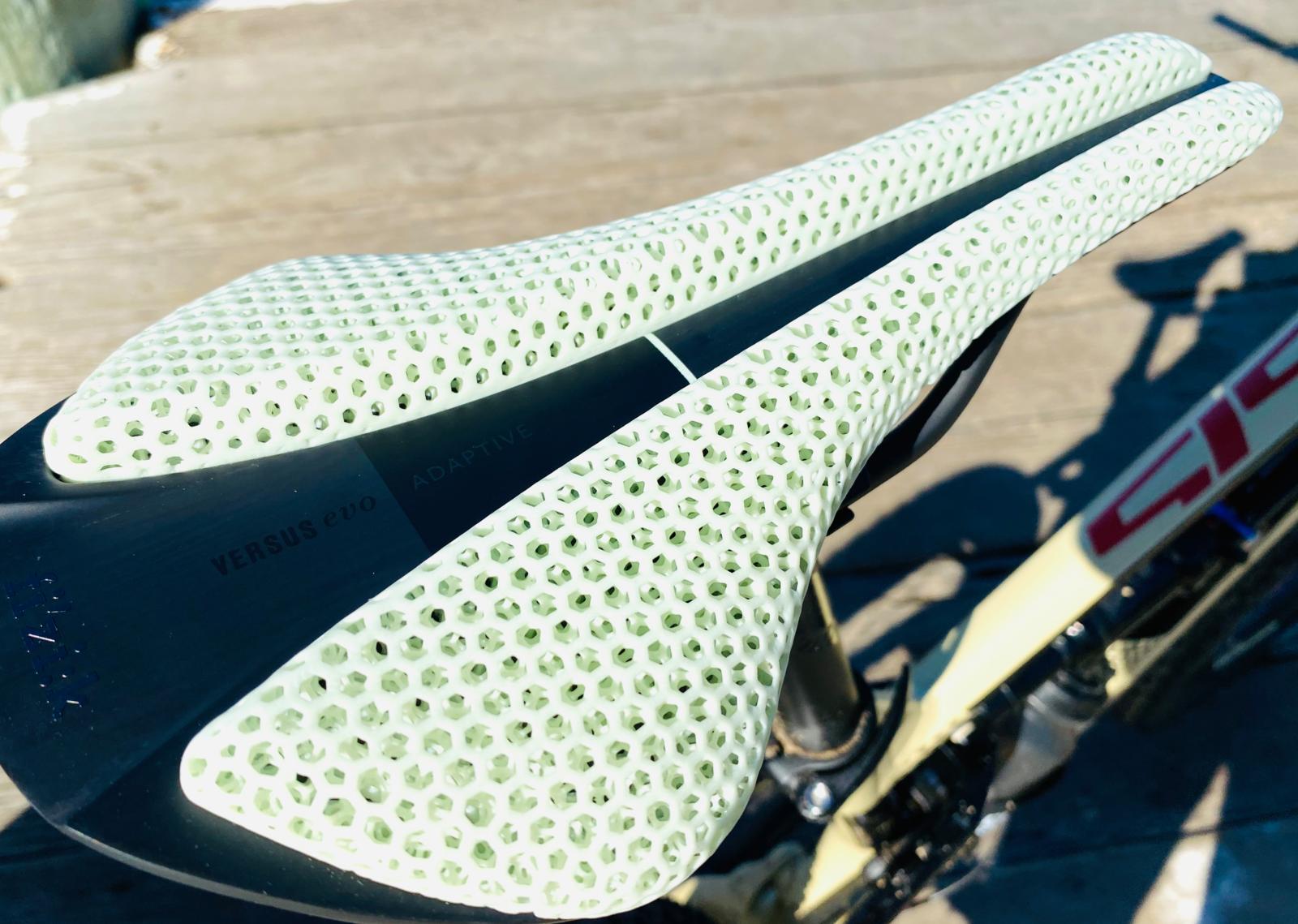 One of the unique features is 'Tailored Zonal Cushioning', there are multiple functional zones within the saddle, each tuned separately for specific areas of downward pressure.
We've been testing it and are impressed! It lightweight (at 147grams in the 139mm wide model) and super comfortable. But the comfort and technology come at a cost – it is priced at around $600 on the Fizik website.
More details: www.fizik.com
POC Ventral Air Spin
Winner of a major design award in 2019, the Ventral Air SPIN from Swedish company POC is an absolute standout so far as safety, comfort and security are concerned. The helmet is designed to enhance overall aerodynamic profile and minimize drag while incorporating many class-leading safety inclusions.
At 265grams in size M, our test helmet was also surprisingly light in weight.
The helmet features a fully wrapped unibody shell construction and an EPS liner, delivering an ideal balance between weight and safety. Inside is also POC's SPIN silicone pad technology system – a similar concept to the well-known MIPS system. SPIN stands for 'Shearing Pad INside' technology, a silicone gel-like membrane inside the inner padding that helps disperse rotational forces during impact.
More at www.pocsports.com
New Specialized Diverge
It has become a cult classic gravel bike and generated a huge number of fans and supporters the world. Now the Specialized Diverge has been updated – it's most significant makeover to date.
The latest Diverge features Future Shock 2.0 ( in the mid-range to top models) and all-new gravel-specific geometry. There's internal storage via the SWAT system (borrowed from Specialized MTB's), and category leading tire clearance of up to 47c.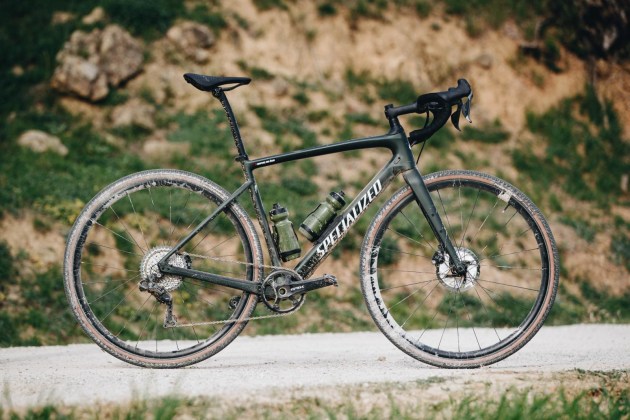 There's also the Shimano GRX groupset in mechanical or electronic depending upon model, and the Shimano XT rear derailleur for super-wide gearing of 11-42t on the rear & 40t up front.
Australian models will initially include the Expert & Comp Carbon with further models coming soon and pricing listed as –
Diverge Expert $7,000
Comp Carbon $5,800
More at www.specialized.com
Zwift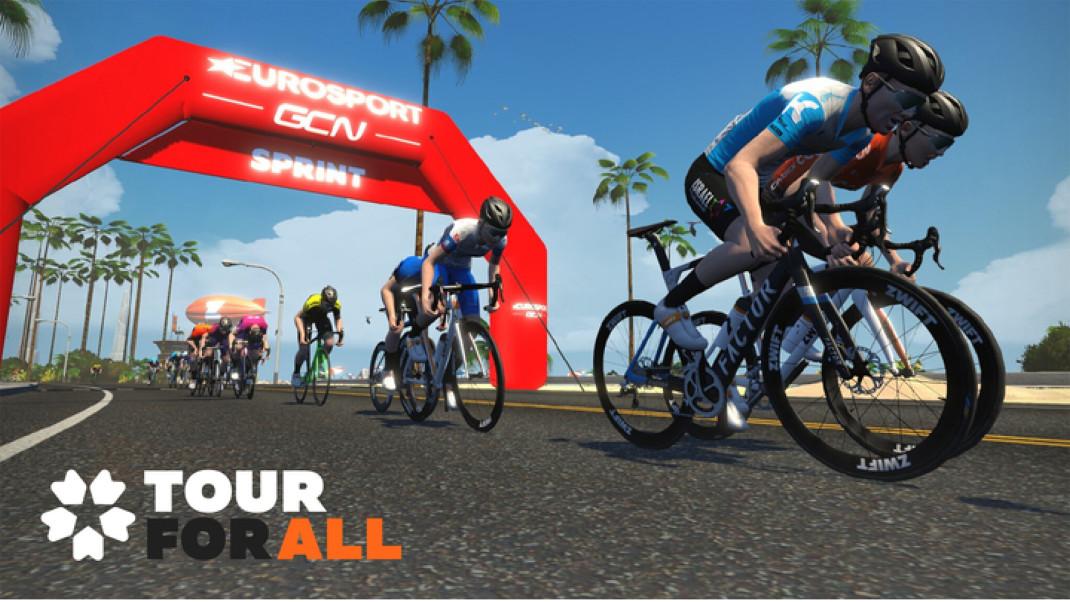 It has become the saviour of many a cyclist over the past few months of disruption, a reliable and dependable training aide for may homebound riders the world over. Zwift has been booming with tens of thousands joining the virtual peloton to ride, train and socialise with like-minded others. Zwift offer a free introductory special – 25 complimentary hours for new users. Just download the app on your smart phone or tablet or visit the desktop site for more.
Bontrager Wavecel
Bontrager have added Wavecel technology to more helmets across their range. The company has released the stylish Starvos road helmet ( RRP $169.95) along with MTB and children's offerings that benefit from the added internal protection.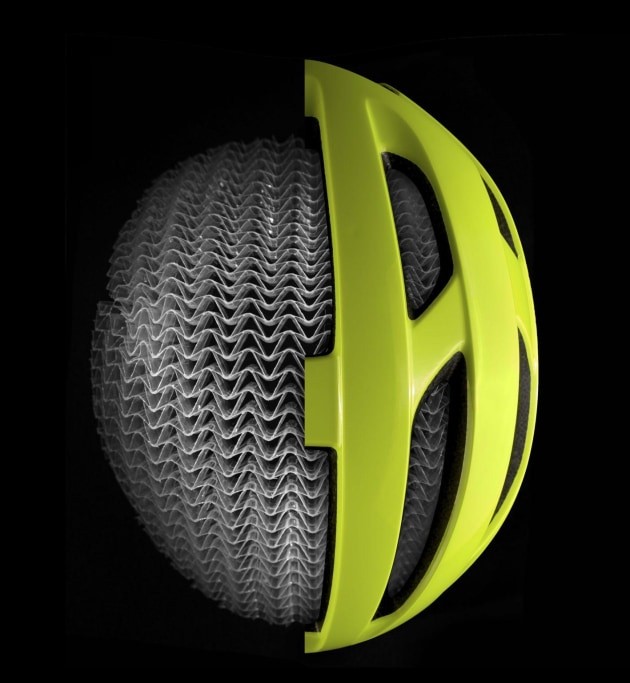 WaveCel is a leading technology in the protection against cycling-related head injuries via a collapsible cellular structure that lines the inside of the helmet. This exclusive technology exceeds the safety standards the industry has come to expect over more than 30 years.
Wavecel helmets come with the added peace of mind of a Crash Replacement Guarantee – a free helmet replacement if involved in a crash within the first year of ownership.
The range can be seen at www.trekbikes.com
PREPD
PREPD is a pre and post-workout hydration enhancer.Proven to boost fluid absorption, when you need to maintain power and perform at your peak for longer.
Drink 1 bottle (350mL) PREPD Prime 6-12 hours before you exercise, to optimise your hydration during exercise. drinks are a post-workout hydration enhancer.
Proven to boost fluid absorption, for better rehydration when you need to recover.
Drink 1 bottle (350mL) PREPD Recover immediately after exercise, as an integral step in your recovery routine. Boosts hydration for up to 18 hours after consumption.
Backed by over 20 years of university research and testing.
Patented resistant starch formulation, allowing up to 39% more absorption of fluids per day.
The resistant starch in PREPD is a prebiotic that feeds the good bacteria in your gut.
HASTA Certified Product.
Low in sugar.
Smoothie-like texture.
Lactose & Gluten free.
Additional benefits – everyday hydration, long haul flights, gut health and work hydration management.
RRP $26 for a sampler pack of 4 350ml bottles with free shipping.
More info at www.prepdhydration.com.au
Mental Wheels Foundation
Mental Wheels Foundation Limited is a not-for-profit registered charity focused on changing lives by improving Mental Health in Australia.
The team at Mental Wheels fund Clinical Trials and Research and have partnered with the research team at Macquarie University to complete clinical trials that look at the behaviours and activities associated with good emotional well-being. They conduct research that targets specific cohorts in society where there is a lack of information to better improve mental wellbeing.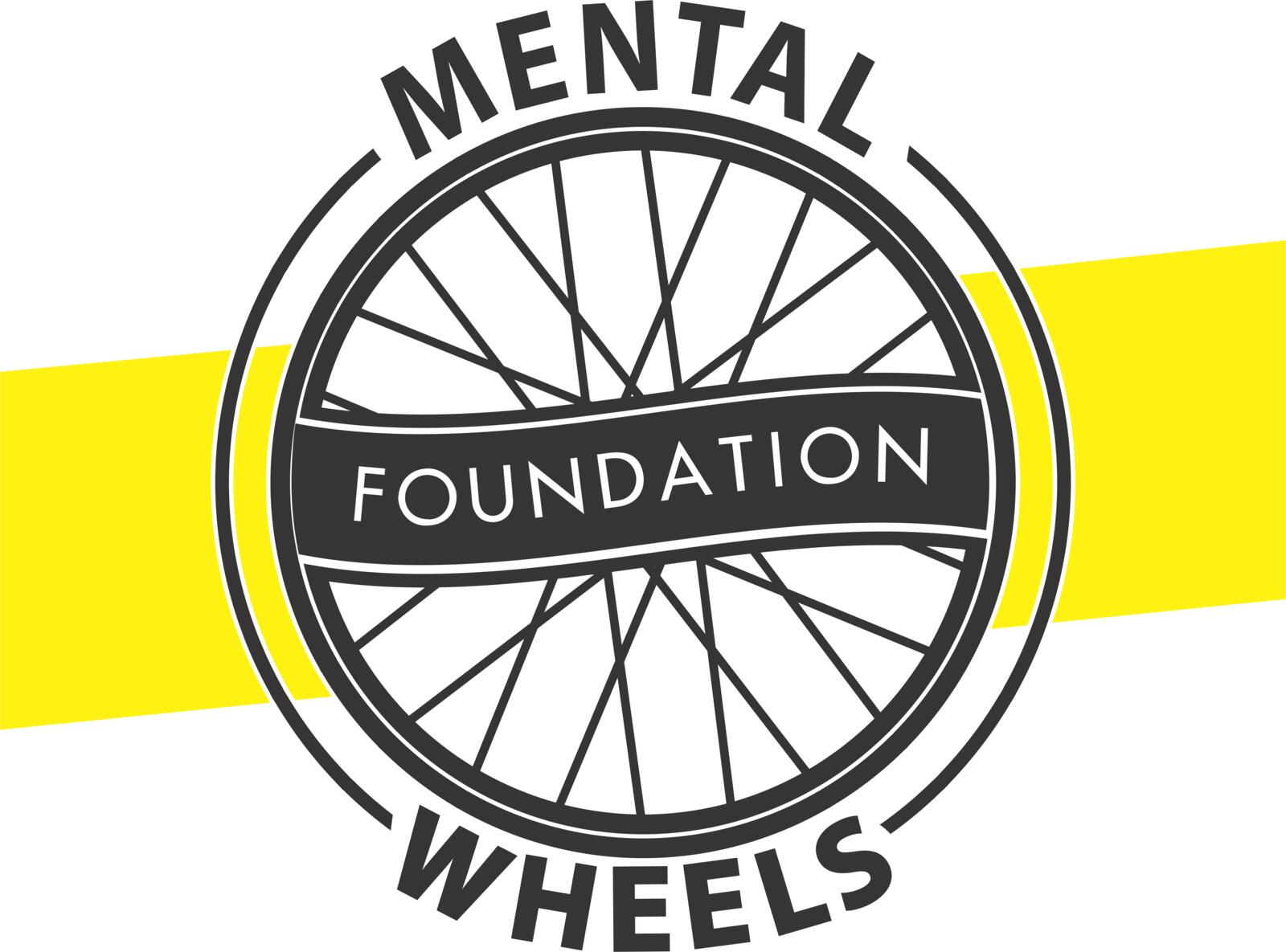 Another focus is promoting accessible treatment through MindSpot, Australia's first national online assessment and treatment platform for anxiety and depression. This program is free and has supported more than 100,000 Australians. Treatment and support for mental health should be available to everyone.
They also deliver scholarship programs to support youth- the Foundation's Scholarship Programs are designed to assist young Australian's that have been confronted by a significant life challenge and need support to deliver their potential. We have partnered with the Australian Institute of Sport, and Big Music, to develop sport and music scholarship programs, both of which play an important role in overcoming mental health challenges.
If you are interested in making a positive difference to mental health, check out the event calendar and website at mentalwheelstour.org and register now!
Birds On Bikes
​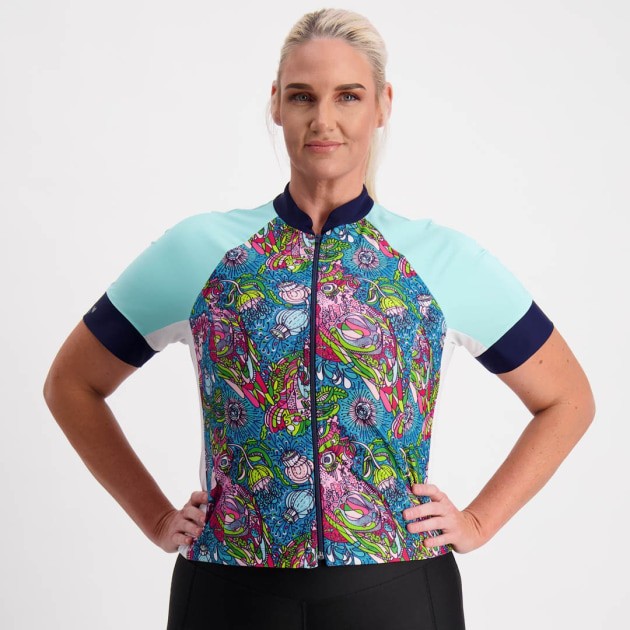 Birds on Bikes is dedicated to fun, flattering and fashionable clothing for the lifestyle cyclist. Their knicks and bib knicks are super comfy & super effective. Getting into shape can be a long and challenging journey, especially when you need a boost to get back onto the bike.
Birds On Bikes say their knicks and bib knicks don't roll or squeeze, with the rider able to feel great on each and every ride. There's a variety of colours and lengths available and both the knicks and bib knicks can be paired your favourite jersey for the ultimate cycling look.
More info: www.birdsonbikes.com.au/pages/bicycling-australia-knicks
Ride Easier With Oz Bike Insurance
You've just bought your dream bike. It's the perfect fit. Climbing hills is easier and you are now a little bit faster than your mate. It also looks pretty good outside the coffee shop.
Imagine how you'd feel if this bike was stolen or damaged! Have you got insurance?
In just 30 seconds, Oz Bike Insurance can give you a quote to cover your bike in case of an accident, theft, fire or flood. Prices start from as little as $1.32 a week and they cover bikes up to $20,000 in value anywhere around Australia.
More info: https://bicyclensw.insurance4that.com.au/
Livelo
Livelo is an on-demand road bike rental service. We operate in over 35* cities across 5* continents. We have our roots and office in Sydney and soon learnt that there was a greater need from the traveling cyclist for a high-end rental platform servicing a wide range of cities.
While there have been other rental companies, Livelo's choice to specialise in high-end rental bikes has lifted it to the number 1 choice for road cyclists.
It's dedicated team are available 24/7 and will have a bike setup with all your accessories, adjusted to your bike fit and delivered to your hotel before you set foot into the lobby.
Cyclists traveling to unfamiliar territories can choose to have a 1 on 1 guided ride with a local Livelo guide who will provide you with an amazing cycling experience.
To find our more or place a booking for your next trip, download the Livelo app on your App Store or visit www.livelo.bike
Tissot Giro d'Italia Watch
Swiss watch company Tissot recently announced they have partnered with the Giro d'Italia, thus now being official time keeper for all three Grand Tours.
In making the announcement the company launched a limited Chrono XL Giro d'Italia, a 45 mm diameter analogue timepiece in honour of the race. There is a racing bike on the chronograph's second hand, and details in pink, the Giro's emblematic colour, the case back is engraved with the Giro d'Italia logo for a touch of exclusivity. The watch comes in a special presentation box dedicated to the event. In addition to the box the watch has two interchangeable straps.
Technical features
Made in Switzerland
Quartz movement, chronograph
316L stainless steel case, 45 mm with black PVD coating
Water resistance: 10 bar/100 m
Interchangeable straps
Case back engraved with the Giro logo
Special presentation box
Further details at www.tissotwatches.com
Trek Bontrager Pedals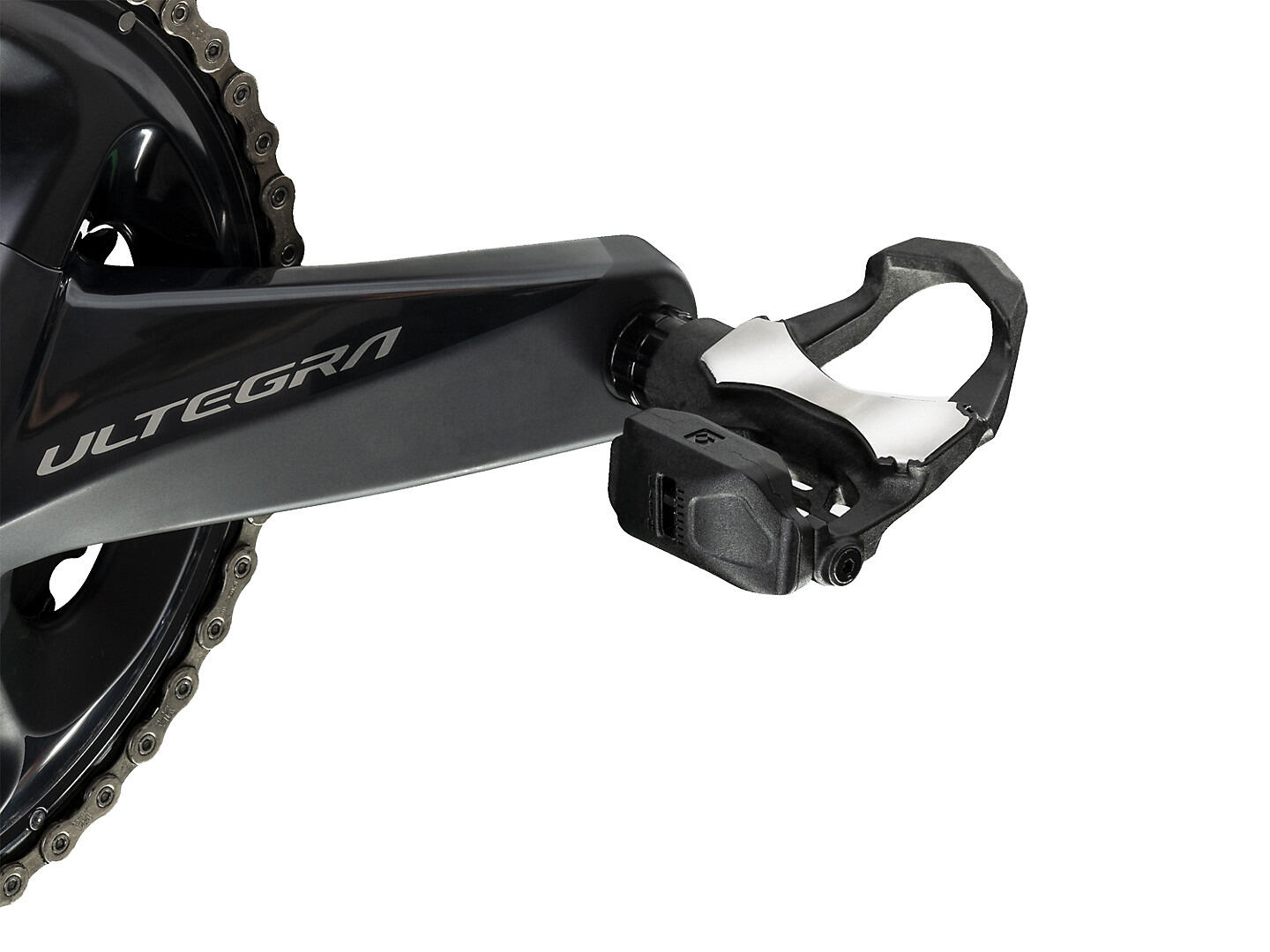 New from Trek's accessory arm are Bontrager Elite road pedals, constructed with a lightweight composite body and weighing in at 250grams for the pair.
There's fully adjustable tension for custom dial in and the pedal's are compatible with Look Keo cleats which are included.
Key points
Durable Chromoly spindle for long-lasting durability
Sealed bearings for smooth & reliable operation.
Compatible with Look Cycle Keo cleats
Adjustable release tension
Cleats and mounting hardware included
Price $139.99
More at www.trekbikes.com
Hope Wheels
Proudly made in the United Kingdom, Hope Technology manufacture an everexpanding range of cycling gear including cranks, hubs, brakes and wheels. One of their more popular wheelsets is the Hope 20Five RS4 alloy road / CX / gravel offering. Bicycling Australia are currently testing out this wheelset and will have a review in a future edition. In a nutshell the 20Five features Sapim Sprint straight pull spokes, is tubeless compatible (with the Valve and Tape supplied) and has a reduced drag ratchet mechanism.
Complete wheel weight are front 770g and rear 893g.
RRP: Around $1200 depending upon exchange rate.
Met Vinci Helmet
Designed and engineered in Italy, the Vinci is high-quality but a mid-priced option for the style concious buyer.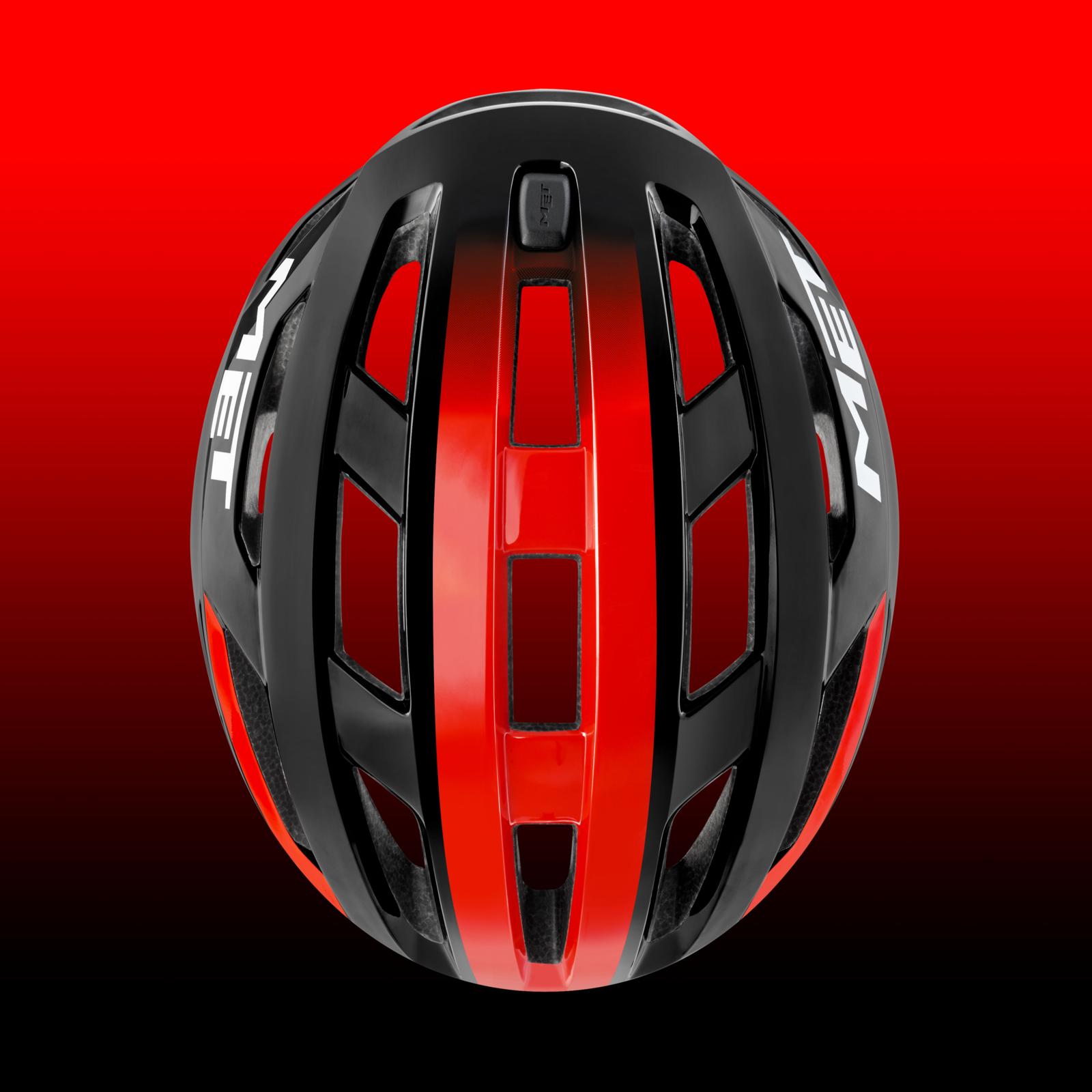 The helmet features MIPS, the inner cradle safety system, along with four vertical adjustment options.
On trend, the Vinci features flatter surfaces and is similar to the top end helmet from Met, the Trenta. There are sunglasses ports on the front of the Vinci, and a simple, easy-to-adjust knob on the rear for that firm yet comfortable fit. Weight in size M is 265grams.
RRP in Australia $149
More info at www.met-helmets.com
Cinettica Apparel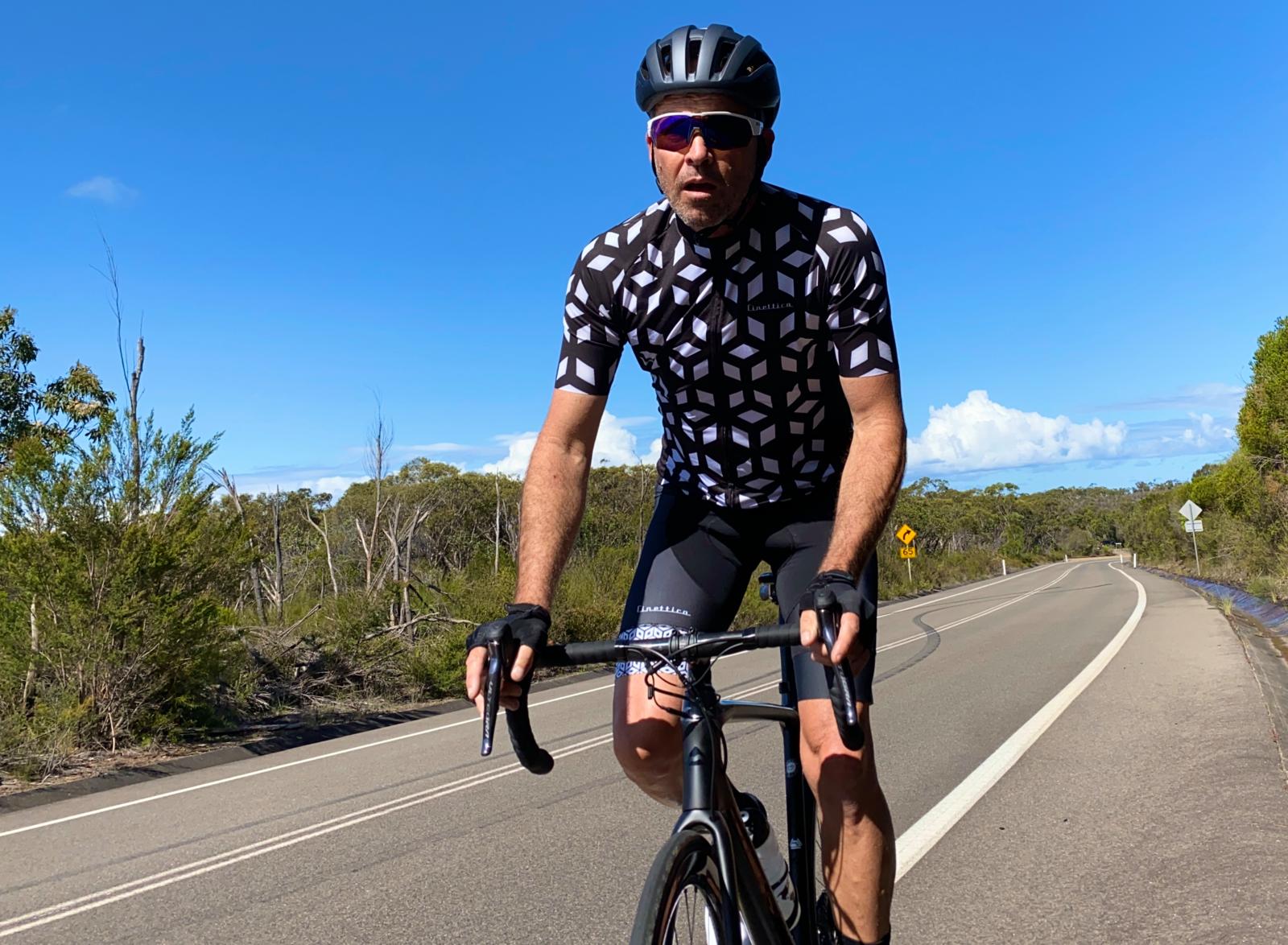 A specialist Australian cycling apparel company with European design and flair – that's Cinettica, jersey supplier of each of Bicycling Australia's four Gran Fondo cycling events.
Along with the Clare, Noosa, Mudgee and Bowral Classic jerseys – recognisable kit that's seen on just about every ride! – Cinettica create custom kit for virtually any requirement. We have recently been road-testing Cinettica's Prism range jersey & bibs. Slick, stylish and decidedly Italian in cut, clouds and comfort, this is top-shelf kit without the high-end price tag. We will have a full review soon …in the meantime you can read more via the Cinettica website.
For further information, including custom creation and special orders visit hhttps://www.cinettica.com.au
GU Roctane Gels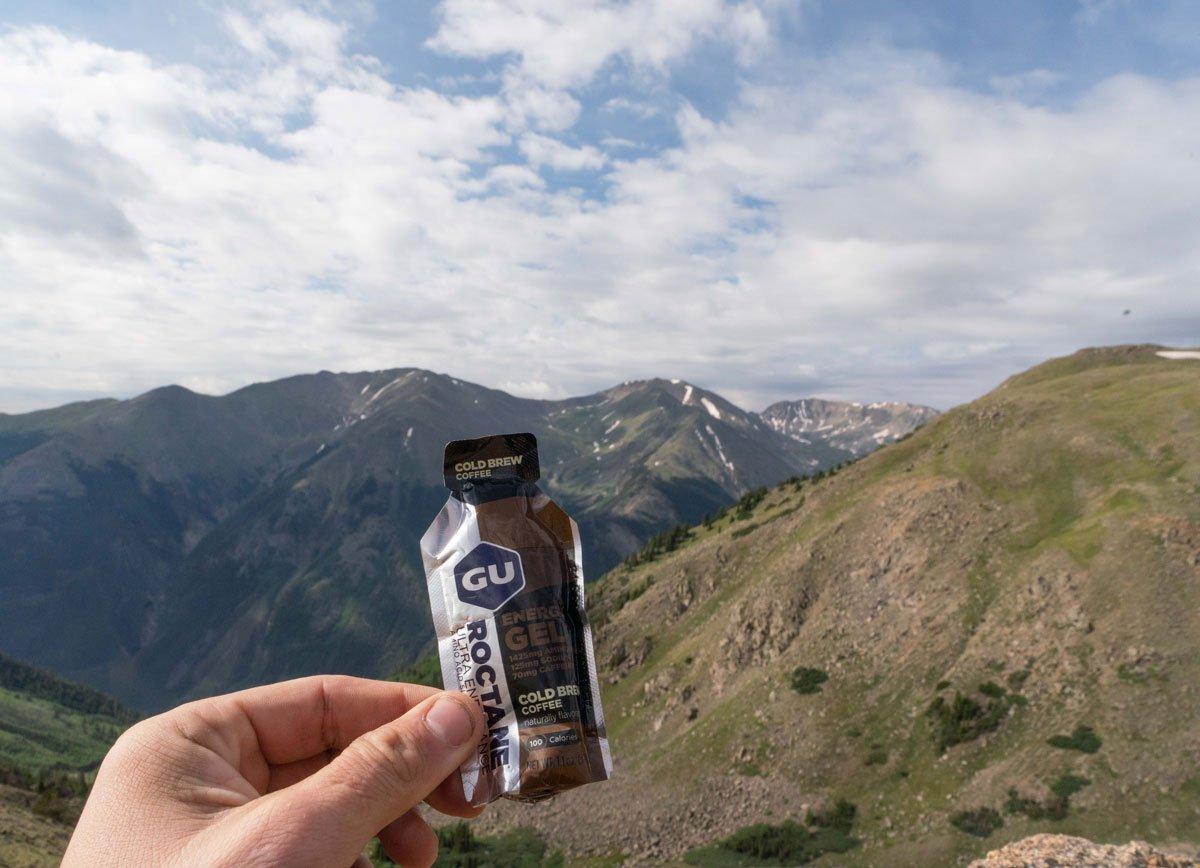 Specially created for demanding training and competition, GU have released Roctane Energy Gels – an addition to the GU range with more sodium, an electrolyte that aid hydration. Each Roctane pack includes more branched-chain amino acids (leucine, valine, and isoleucine) that reduce mental fatigue and decrease muscle damage.
GU say "the amino acid beta-alanine helps promote formation of the intramuscular buffer carnosine, while ornithine alpha-ketoglutarate helps promote muscle repair."
"The 100-calorie packets contain carbohydrates (maltodextrin and fructose) that use non-competing pathways to help maximize carbohydrate absorption and utilization while diminishing stomach distress."
GU Roctane is available in 11 flavours including Blueberry Pomegranate, Seasalt Chocolate, Chai Latte, Cold Brew Coffee and more.
RRP $60 for 24 gels
More info: www.guenergy.com
Specialized HyprViz Apparel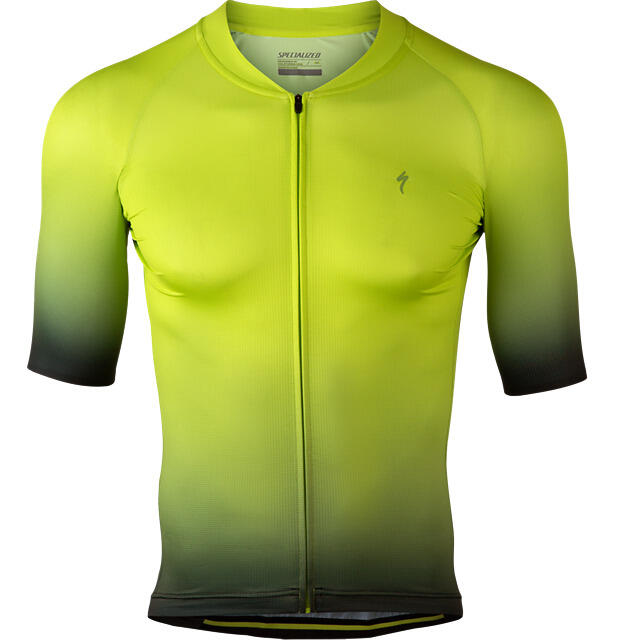 With the daylight hours decreasing it's the perfect time of year to be focussing on safety and being seen out there. With that in mind the busy team at Specialized have announced HyprViz, apparel they say will offer '24-hour visibility'.
"In the past, highly visible colors have not been seen as 'cool' in the road scene," say Specialized. "That changes with HyprViz. It's a collection that provides effective visibility in a modern way, combining a clean aesthetic with performance apparel, and a cutting-edge visibility strategy.
The collection features short and long sleeved mens and womens jerseys, knicks and socks. The apparel features bright colours, reflective material and strategically placed 'biomotion' panels.
Short sleeved jersey $160
Knicks $180
Reflect tall socks $25
More at www.specialized.com