Saturday's debut 'Dirty Mudgee' gravel event certainly lived up to its moniker, while Sunday's Mudgee Classic cemented its reputation as one of regional Australia's top Gran Fondos as the NSW Mid West saw an influx of thousands of visitors over the weekend.
More than 300 warriors braved Saturday's cold, wet and muddy 55km gravel fondo, with many backing up to ride one of the 35, 65, 125 or 175km road courses on Sunday.
One of the standout athletes of the weekend would have to be event ambassador and respected rider Julie Anne Hazlett, first female to finish both the 55km gravel and the 175km Maxi Classic road ride.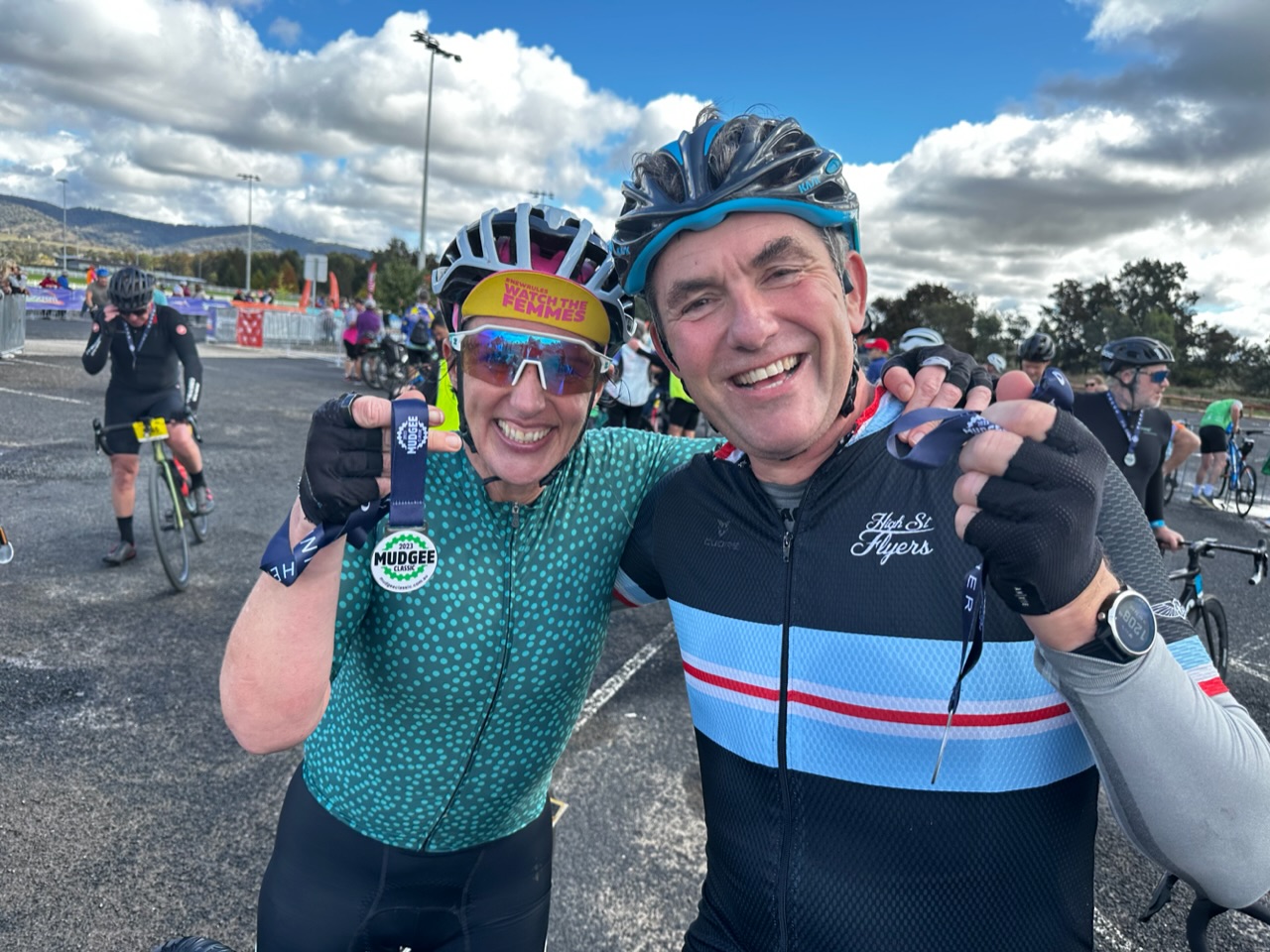 "It was such a beautiful course," she said moments after crossing the line to complete her 230th kilometre for the weekend. "My legs didn't like me very much today," she added with a laugh, "At the start my legs were screaming saying 'What are you doing?', but I was with a good group of lads. There was no rain, the roads were pretty dry and it was a lot of fun. It was brilliant, really good."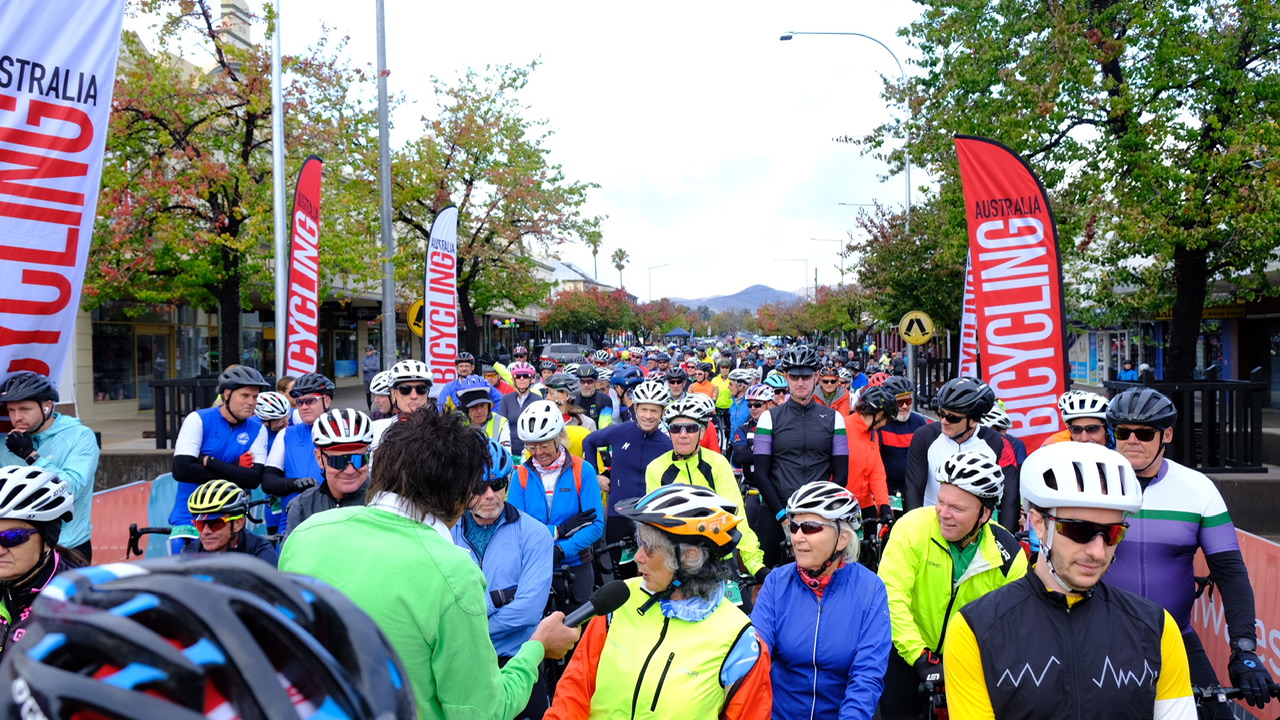 Sydney-based Ian Bennett was first male home in the Maxi Classic, the Peloton Sports rider averaging 38.5kp/h over the undulating 175km course.
"It was pretty tough, he told us." There were around a dozen of us when we go to the KOM. From there I backed myself an pretty well time trialed my way to the finish."
Riding his first Mudgee Classic, Bennett said the 2023 event certainly would be his last.
"I have a title to defend," he added with a laugh.
Wide World of Sports Legend Ken Sutcliffe Welcomes Riders
Veteran sports presenter Ken Sutcliffe would have to be one of the most passionate Mudgee local – many may recall him often being ribbed as 'the male model from Mudgee'.
Welcoming the 2000+ cycling enthusiast to his 'fabulous little town', Sutcliffe said the Mudgee Classic was the next best thing to the Tour de France.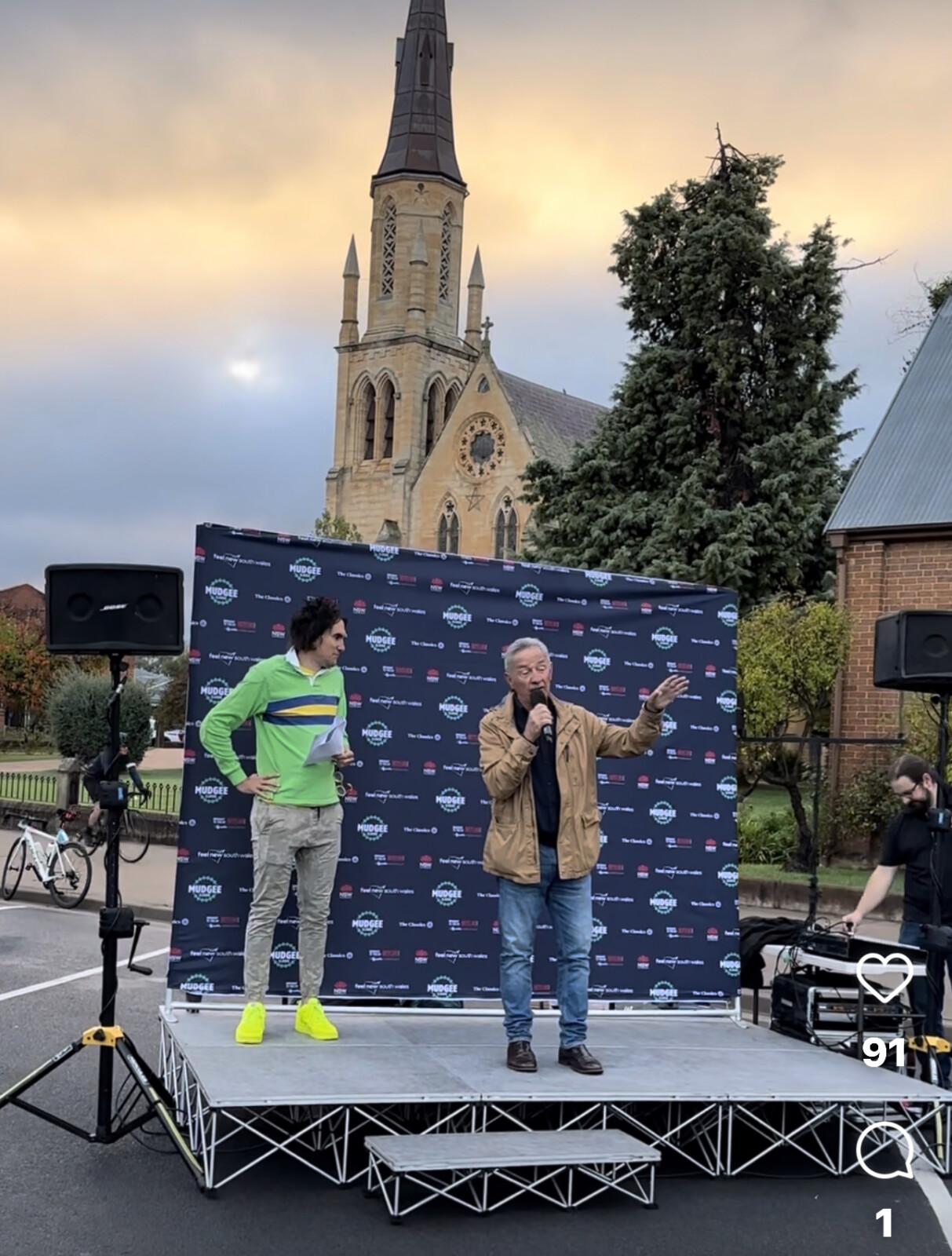 "There is the Tour de France, which I was lucky enough to cover, and then there is the Mudgee Classic, in that order," he said. "But we are climbing up the ladder so it won't be too far away.
"750,000 visitors come to Mudgee each year now," the Channel 9 sports legend continued.
"The town has been voted number one tourist town in Australia for two years in a row.
The local tourist people tell us this is their biggest weekend, thanks you to all you riders turning up from all across Australia and New Zealand, so thank you."
Sutcliffe thanked Saturday's Dirty Mudgee gravel riders and said "all those pictures of you covered in mud will make great promotional material for this region."
Summing up, he said "its not a race, but there are so many people trying to do PB's so it will be on for young and old. So just be safe, enjoy yourselves, and you're always welcome in this beautiful little town and the locals love having you here."
For full results visit Tomato Timing via this link
A full event wrap will feature in the July / August edition of Bicycling Australia Magazine and you can subscribe here.
To register for the 2024 Mudgee Classic visit www.mudgeeclassic.com.au
Gallery – the 2023 Dirty Mudgee & Mudgee Classic (More images to come)