Mitchelton-SCOTT, the recently-announced UCI Continental team affiliated with ORICA-SCOTT, have announced four of the biggest new names in Australian cycling will ride for the team in its debut year.
Australian under-23 road race champion Sam Jenner, best young rider at this year's Jayco Herald Sun Tour Jai Hindley, 19-year-old former junior national road race champion Michael Storer and talented 20-year-old climber Lucas Hamilton make up the talented quartet.
20-year old Jay Hindley, who finished second overall at the recent Herald Sun Tour behind Damien Howson and ahead of three-time Tour de France winner Chris Froome, is thrilled to have been selected and looking forward to racing in Asia and Europe.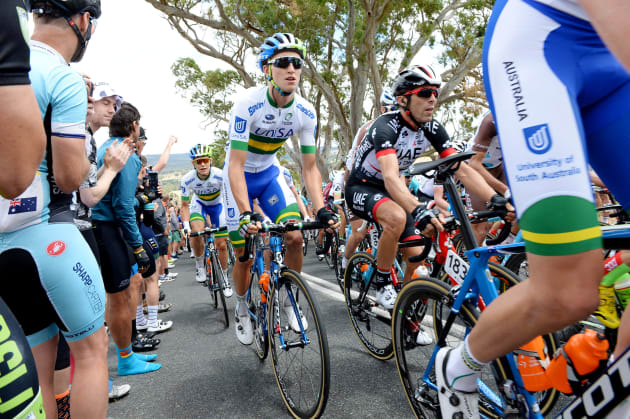 "I am really keen to join Mitchelton-SCOTT and start racing over in Europe again," said Hindley. "I think we have a strong squad that suits the calendar, supported by some great staff and sponsors."
Equally excited is Sam Jenner, who said he is looking forward to being part of a very strong team.
"I am looking forward to bringing across the national stripes and the results we can achieve as a team in 2017," said Jenner, who blitzed the U23 National Championships to win solo at Ballarat in January.
Remember These Names
All four young riders have already raced together in Europe, having ridden for the Australian WorldTour Academy Team in 2016. They are also widely regarded as the next wave of Australian general classification talent.
Mitchelton-SCOTT head sport director James Victor said finalising the line-up for the new team's European and Chinese campaign was difficult considering the talent in Australia's under-23 ranks.
"Along with outstanding results over the Australian summer, and the earlier announced signings of Robert Stannard and Harry Sweeny, this team will head to Europe with enduring confidence in their individual and cohesive abilities," he said.
"The progress of these exceptionally talented young men is on a trajectory of high expectation over the next years but I believe we have a well-grounded group who acknowledge that the hard work is still ahead. The experience and camaraderie developed through racing together will only benefit Mitchelton-SCOTT for the 2017 season and continued to highlight the invaluable, ongoing support from Gerry Ryan in developing Australia's road cycling talent."
Rider Bios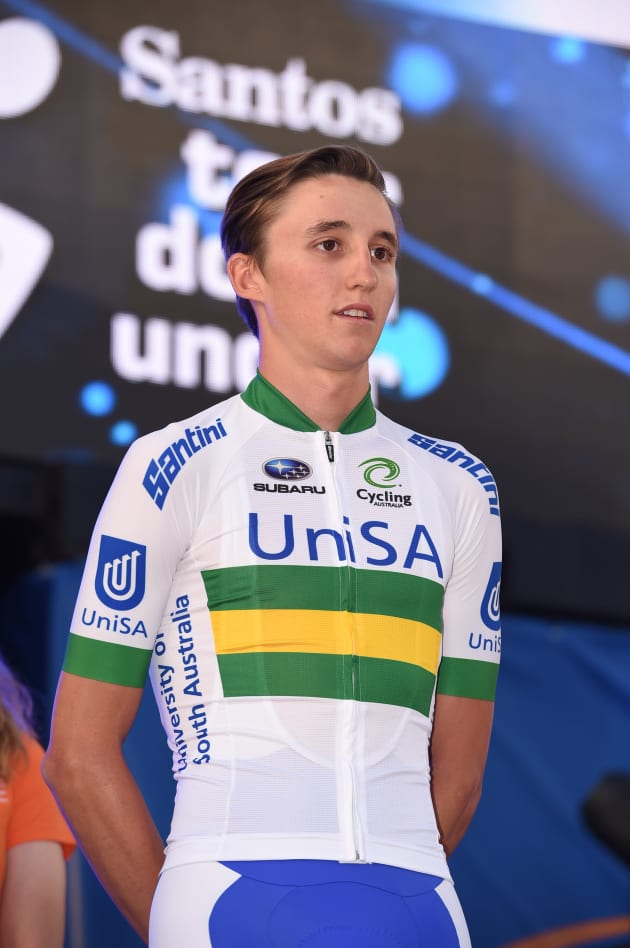 Lucas Hamilton
Date of Birth: 12th February 1996 (age 21)
Nationality: Australian
Place of Birth: Ararat
Turned Pro: 2017
Jai Hindley
Date of Birth: 5th May 1996 (age 20)
Nationality: Australian
Place of Birth: Perth
Turned Pro: 2017
Sam Jenner
Date of Birth: 2nd April 1997 (age 19)
Nationality: Australian
Place of Birth: Armidale, New South Wales
Turned Pro: 2017
Michael Storer
Date of Birth: 28th February 1997 (age 19)
Nationality: Australian
Place of Birth: Perth, Western Australia
Turned Pro: 2017