The Australian National Masters took place on the Gold Coast and its nearby hinterland in December 2020. Bicycling Australia reader & supporter Alan Nelson was there and has sent the following report & images.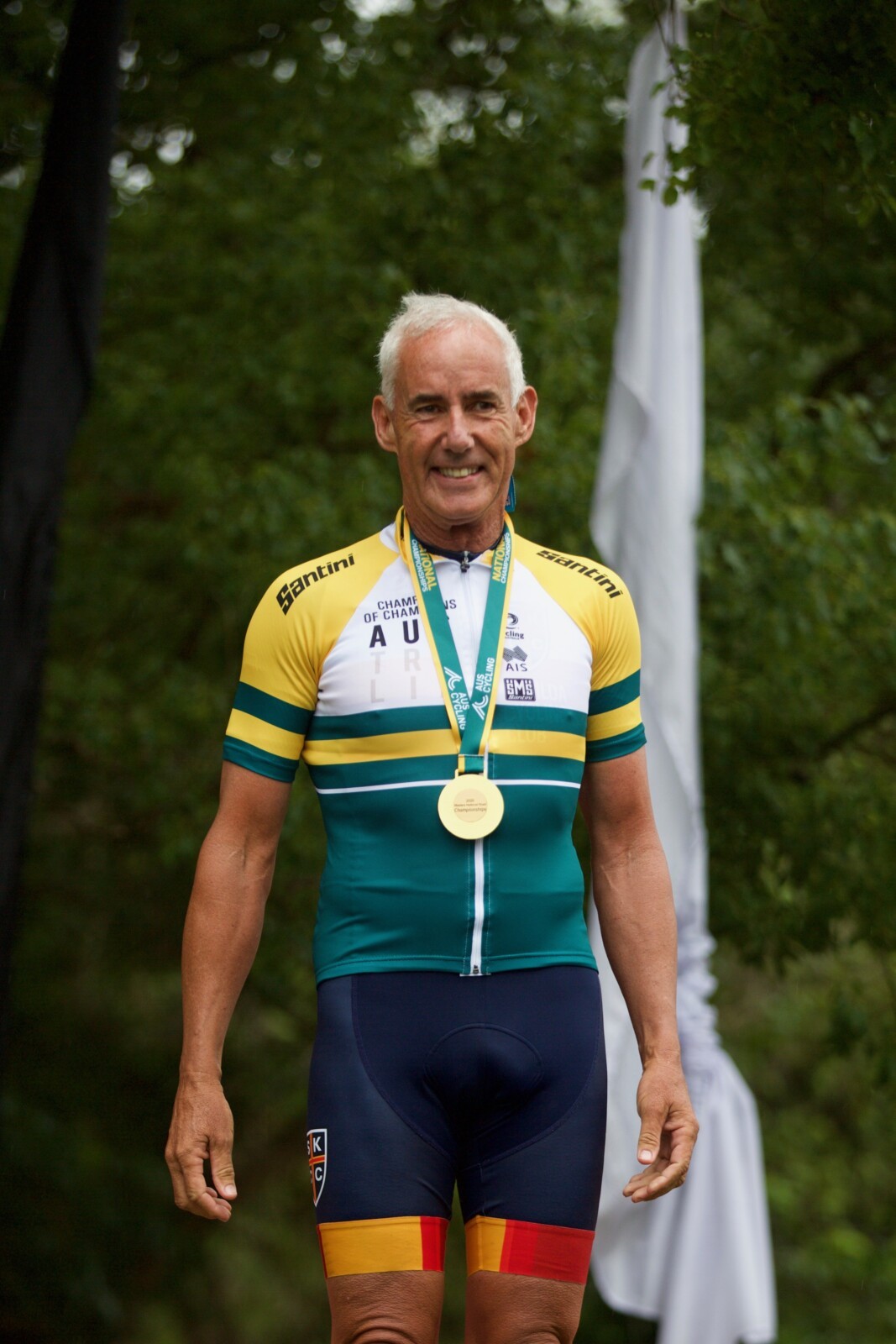 'Covering 35 years and up, both male & female, the Champion of Champions Australian jersey was awarded to one rider in each age group based on the most points from three races.
A time trial was held on the rugged lumpy and windy road in the Tallebudgera Valley, followed by a criterium at Luke Harrop Circuit. Finally, the Road Race was held at Guanaba over a hilly course which was very challenging.
My personal experience was better than expected being the only person to win all three events in my age group.
The time trial I was by 1 min 17 sec which placed me in the top 5 in all male divisions. Then a break of three for the crit and finally lapping the field in the road race except for Ross Bowles who stayed with division 6 to place second. Ross was also 3rd in the Criterium.
Roger Cull, multiple World and Australian champion, won his time trial by a slim 1.09 seconds and also took the road race, again in a break.'
Full results can be viewed on the AusCycling website.
Do you have a cycling story that will help encourage and motivate others? Email our Editor via natbromhead@yaffa.com.au