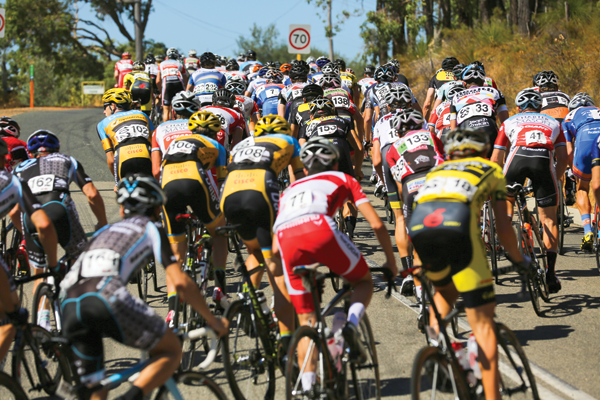 Imagine if there were no road races in Australia. Public roads were deemed strictly off limits to event organisers confining races, sportifs and even charity rides to endless loops of closed circuits. As cycling enthusiasts it may not be a world we'd like to live or ride in. But as we found out recently if current trends continue, with few exceptions, it could well be the one we get.
Roadside Assistance
Point-to-point and out-and-back racing. They represent the very origins of road cycling both on these shores and abroad. But as we move deeper into the 21st Century they're fast becoming a harder sell than a Pat McQuaid re-election campaign. With the complex and interconnected impacts of rising population, traffic and urban development it's hardly coincidence there's been a shift towards the use of circuits everywhere from World and Olympic Championships to the Australian National Championships in Ballarat each January.
Compact and more controllable parcours bring all manner of advantages to organisers, sponsors, fans and broadcasters. But, just like the asterisk that resided beside Mr Armstrong's seven ill-gotten Tour de France titles for a while, there's a catch. Similar to when World Series Cricket unleashed its shorter form of the Test Match game at the SCG in November 1978, circuit-based road racing also changes the very fabric of the sport, effectively turning supposed 'road' events into little more than enduro-style criteriums.
Having spoken with numerous stakeholders directly involved in the Australian road cycling scene in recent months, it's clearly an emotionally charged issue. Yet despite often considerable differences of opinion, several fundamental questions emerged time and again. Perhaps by exploring these we might become better equipped to navigate a more workable and sustainable path in the years ahead. Here's hoping, anyway.
Do we want to live in a world so focused on risk removal that we sacrifice our favourite events to achieve it?
This is the multi-million dollar question, not just for cycling but society as a whole. For there's nothing quite like long lengths of red tape to trip up a humble bicycle race or public event.
Right now the rather unfortunate fact is many Australian communities simply no longer value or understand road cycling events anywhere near enough to endure the inconveniences or costs associated with staging them to the standard required by the participants and organisers. Coupled with teams, clubs, riders and authorities increasingly unwilling to accept the associated risks of such events without significant (and often costly) safety guarantees, it's an ill-tasting recipe for sporting obsolescence that's threatening more events every year.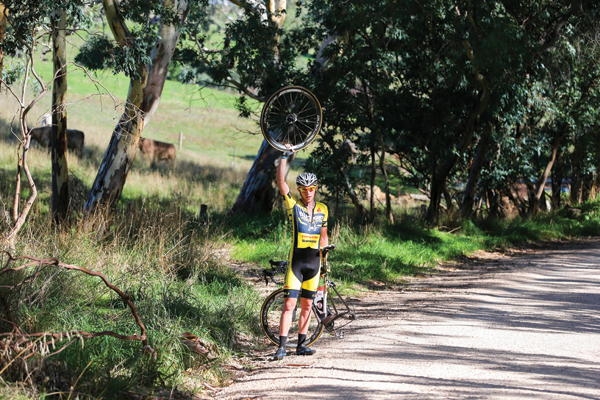 It's a situation no better demonstrated than by the demise of the 2013 Goulburn to Sydney Classic last October, a key part of the Subaru NRS calendar and one of Australia's most historic one-day road races. Despite months of planning (not to mention last-minute scrambling) the organisers and teams failed to agree on a safe and practical route to negotiate a 75km stretch of freeway south-west of Sydney. The impasse saw the race cancelled and without significant changes it's unlikely to return any time soon, if ever. It was first staged in 1902.
Agostino Giramondo, Directeur Sportif for Drapac Professional Cycling, was one of the key figures in the negotiations around last year's Goulburn to Sydney race. Whilst disappointed the event was ultimately cancelled, like many of his NRS colleagues he steadfastly points out nothing is more important than the safety of riders. "The writing has been on the wall for a long time regarding the big one-day races in Australia," he said. "Everyone kept saying the (Goulburn to Sydney) race has history. If it has so much history why wasn't the course changed a few years ago to stay away from traffic and use an alternative route?"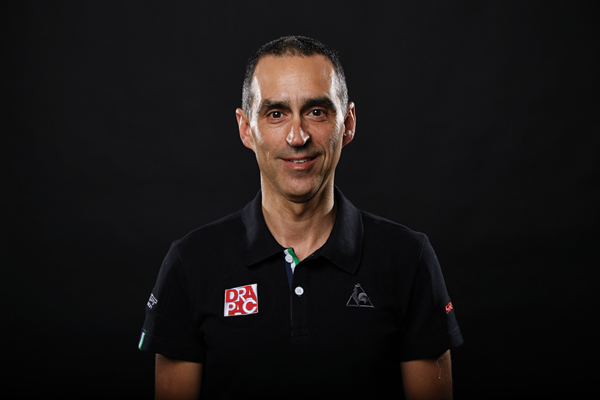 "When you have up to 150-170 riders on the road, it must have a full rolling road closure," Giramondo continues. "If promoters cannot guarantee that then Cycling Australia shouldn't sanction the race. If it means losing races for the safety of the riders, so be it."
Harsh but fair, right? Well here's where things become a little messy. Because rightly or wrongly both the race organisers and local police were satisfied with the safety of the proposed racing conditions for the 2013 Goulburn to Sydney Classic, including a rolling single-lane road closure and reduced 40km/h speed limits on the three-lane freeway. History shows this led to a standoff with several of the top NRS teams that couldn't be resolved and whilst some optimistically suggest the 2013 cancellation doesn't have to spell the end of the race forever, it's an opinion not shared by Race Director Michael Gleeson who couldn't have been clearer in his comments to the Goulburn Post at the time: "I think that's it. It's finished now, there's no coming back," he said. "These teams are boycotting the event in the name of safety. The irony is they'll be out doing a training ride that very weekend, without the support, without 20 police officers riding shotgun and without backing their sponsors."
Could an alternate route be found to resuscitate one of NSW's most time-honoured races? Right now it seems highly unlikely. "There is no back road suitable," explained Gleeson, again to the Goulburn Post. "Police don't like it. I don't like it. There would be more danger on those back roads than there is on the highway."
Of course, teams and authorities have every right to expect organisers to provide a safe environment for riders, staff, residents and spectators. But as was lamented on more than one occasion, where do you draw the line? Is it acceptable for an historic event or a proud club to be lost forever in an attempt to control every conceivable eventuality? More pointedly, is that even possible?
Could organisers, local authorities and teams be working better together?
No one is suggesting things can't be done better. But with so many stakeholders surrounding modern cycling events, it's considerably easier to say than do. One thing to emerge from discussions around the Goulburn to Sydney cancellation was an apparent lack of communication in the lead-up to the race. Somewhat surprisingly both the teams and organisers revealed they only realised the race was in genuine danger of dissolution about a fortnight from race day. Leaving your run late may well work in a bunch kick, but it seems more than a touch regrettable when you're seeking to preserve a century-old pillar of Australia's cycling history.
"The trouble really began in late 2012 when Cycling Australia first agreed to have sterile racing conditions everywhere for NRS races," reflects Peter McLean, President of the Macarthur Cycling Club on Sydney's south-western fringes, the long-term custodians of the Goulburn race. "In Victoria that works. But I believe it was naively accepted on a national level without understanding the different scenarios in other states. We don't all have the great road racing conditions afforded to Victorian cycling events."
Focusing specifically on the 2013 Goulburn to Sydney race, McLean suggests a number of mistakes added directly to its eleventh hour cancellation. "Yes, there were initial safety concerns raised in the months before. But we thought they were addressed internally with Cycling Australia. Clearly that wasn't the case. I do believe if there had been more leadership 18 months ago from Cycling Australia it could have been managed more effectively."
Whilst Maclean and his organising team felt the situation had been addressed, several NRS teams clearly had very different views. In an interview with the Goulburn Post, respected GPM Data#3 sports director Trent Wilson was unequivocal. "Something had to happen. Racing on that road is dangerous," Wilson said. "It goes straight down the freeway. All it would take is touch of wheels and the riders would fall straight in the right lane with b-doubles and trucks. It's not a matter of if an accident was going to happen, it was a matter of when. I'd hate to be making that phone call to a parent saying 'your son won't be coming home'."
Given such clear safety concerns, is it fair to wonder why they weren't addressed by all parties, one way or another, long before the 2013 race's last minute demise? Drapac's Agostino Giramondo certainly hinted as much: "As a team manager there's always one point that is made strongly with our riders – communication with your teammates. Communication between all parties involved in the running of a race is also very important."
For many who care about road racing in this country, the fate of the Goulburn to Sydney Classic raises far wider concerns. If one of Australia's most history-steeped races – and the closest NRS event to our most populous city – can't navigate its way through the challenges, what are the implications for smaller events?
Even the highest profile road race in the country isn't immune from such pressures, according to Mike Turtur, Race Director for the Tour Down Under. "Avoiding areas that are going to cause you headaches is something you must always consider," he says. "For example, people have often said 'why don't you finish a stage in Norwood?' I'd love to finish in Norwood. The problem is when we come off the hills and enter suburbia. If we had every police offer in South Australia on duty on every corner and driveway we could do it. But we know that's impossible, so we don't even suggest it."
Allowing adequate lead times to go through the requisite processes was another recurring topic; in many ways a direct by-product of the increasing bureaucracy surrounding the staging of public events. According to Iain Lygo, owner of the Victoria-based cycling event company Peloton Tours, "The biggest challenges are ticking all the bureaucracy boxes and still making your event profitable. Start applying for your road permits ASAP – working out which order to tick off road closure boxes is half the battle."
Garry Doughty from the Illawarra Cycling Club has been organising road races for many years and wholeheartedly agrees. "The process can be extremely difficult. First, you have to find what you think will be a suitable road or course, do the risk assessment and then have a Traffic Management Plan prepared, approved and submitted to the council, NSW Police and possibly even Roads and Maritime Services. It takes a lot of time – from planning to approval could be up to 12 months."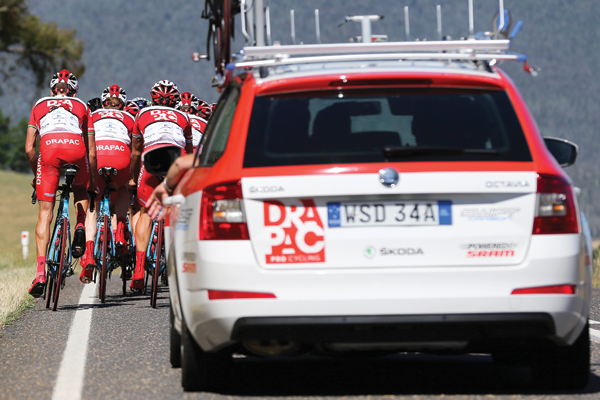 As for any advice on smoothing the process? "Police and councils obviously have the final say on the routes we use, but we have enough experience not to propose a route they would object to," says Doughty. "Meet with the authorities well before planning your traffic management plan. Work with them throughout the process to ensure there are no surprises."
Mike Turtur paints a similar picture when explaining how the Tour Down Under course is designed each year. "Before we go public (with the route) we brief councils, police, water, gas, electricity, trams, trains – any organisation that may have works or other considerations, we speak to them in confidence. 'This is what we're proposing, do you have any works organised or planned?' Only when we get the all-clear do we move to the next phase and work towards presenting a pretty finished proposal to the police."
"Go to locations you know will work," adds Turtur. "If I'm going to lock off the main street who's that going to affect? Try to get to those people early. Of course not everyone is going to be happy. But you have to go through the process to work around issues whenever you can."
Do road cycling events have a place in 21st Century Australia?
This might just be the elephant in the middle of the dual carriage highway; a question guaranteed to make road cycling traditionalists either bristle or cry. But it needs to be asked, because in many corners of the country the answer may well be 'no'.
Today's society is fundamentally different to what it once was in Australian towns and cities. As our population has increased so too has the infrastructure and development required to support it. This adds unprecedented layers of complexity to the task of safely staging a cycling event on public roads; a task that already absorbs significant portions of scarce resources.
"There's new road furniture being introduced on a yearly basis," acknowledges Mike Turtur. "Roundabouts, traffic islands, bollards and other street configurations that really don't suit (safe) road racing. On the entire circuit for the Tour Down Under, for example, those yellow square rumble strips on the roads, we have them removed every year – and then replace them afterwards. It's a massive undertaking. But we do that to ensure the safest environment for the riders."
Whilst unapologetic about expecting greater safety standards from race organisers, the pressures of doing so aren't lost on the teams and riders as Drapac's Agostino Giramondo explains: "Nowadays with more traffic and the cost of shutting down roads and police escorts, it's almost impossible for a promoter to stage a race without making a loss. If that's not viable then either the race has to go or someone is out of pocket – neither of which is good for the sport."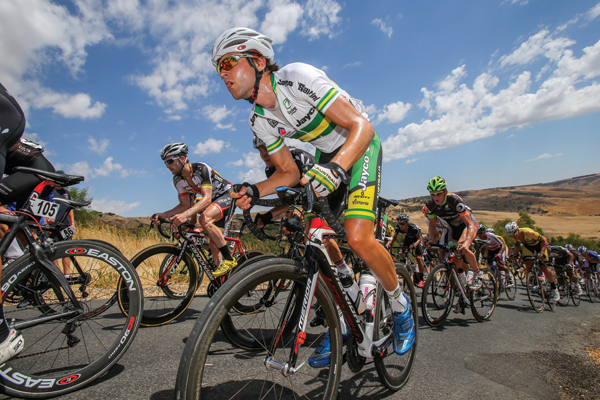 This isn't such an issue when you're talking about the Tour Down Under which generates millions for the South Australian economy every year. However if it's a not-for-profit handicap, club race or charity ride with only limited public profile, the enthusiasm of third parties – be they public or private sector – to underwrite such events is considerably harder to engender. The value simply isn't visible enough to enough people.
This is surely a critical point if there's to be any hope of preserving, if not building, Australia's road cycling calendar. Could the value of staging such events be communicated more effectively to all who stand to benefit? Compelling and well promoted business cases may become the norm for all cycling events that touch public roads, rather than merely bureaucratic box-ticking exercises; because the clearer the opportunity/cost equation is to the wider community, the more likely that community will be to back it. Of course there will be times when the business case doesn't stack up. It's little secret what that means.
Will road racing as we know it exist in years to come?
Sadly the consensus pretty much everywhere from Mike Turtur to local cycling club directors seems to be 'no it won't'. Cyclists will still race carbon bikes with rubber tyres on bitumen roads. But more and more it is likely to be on closed courses, be they motor racing circuits or purpose-built cycling venues. Risk mitigation is all about control, something using public roads simply doesn't allow.
"As soon as you venture on to public roads, you're no longer in an environment you can manage with certainty," says Mike Turtur. "You have side streets, driveways, street furniture, motorists, cats, dogs, kangaroos and so on. At the Tour Down Under we've had horses, cows, emus, spectators who don't do the right thing – a host of things that could present a major danger. We know all too well that everything could be going fine, but it only takes a second to turn bad."
"I can certainly see a time when road racing will only be conducted on closed circuits," says Turtur. "It wouldn't be great, but the way things are going it's getting more and more difficult to manage races safely. It's the same in Europe. I followed the Tour of Lombardy last year, and went to the Tour of Switzerland. They're having similar issues."
Garry Doughty shares Turtur's view. His club stages the Ken Dinnerville Memorial Handicap on public roads every May near Wollongong. The race is now run with a strict quota of 150 riders to meet local police safety requirements and books out in a matter of minutes. "As with most regions we're under a lot of pressure from expanding development," says Doughty. "It's hard to put a timeline on it but possibly within 10 years we will not have a suitable road course in the Illawarra. Club racing will eventually be confined to purpose built off-road criterium circuits. We could certainly do with some assistance from Cycling NSW or Cycling Australia in securing a suitable course."
Macarthur Cycling Club's Peter McLean has also seen this emerge as a major issue in recent years: "We've identified that too. In fact, we're partnering with other local sporting codes at the moment to develop off-street venues. It's just becoming too hard, even to run a local club race."
If we accept this is the most likely way forward for the majority of domestic road cycling, closed circuits still aren't without their challenges. Where do you find the accessible parcels of land to build them? Who would own and maintain them? And who pays for it? As one colleague offered, "Governments seem to be throwing money at skate parks to keep our kids occupied. Where is the love for MAMILs?"
Should liability be capped by governments?
Public liability isn't the only weight hanging around the necks of road race organisers. But it's a significant one. "There were massive reforms just over a decade ago with public liability," says Peter McLean. "That's been one of the major issues for different community groups, not just cycling. It's made things a hell of a lot harder; more paperwork, more approvals, more authorities involved. In the last few years that level of risk aversion seems to be so much higher again."
McLean then highlights the intense pressures his club was facing as it attempted to salvage the Goulburn to Sydney race in 2013. "The Macarthur Cycling Club was responsible for hosting and organising the race. But we also carried 100 per cent of the financial burden. Once we lost the support of those top NRS teams and Cycling Australia, we knew we could become insolvent almost overnight. As President, I wasn't going to allow that to happen on behalf of 120 cyclists in the Macarthur region. Our position was we wouldn't continue the race under any circumstances unless it was bolstered formally and legally by another organisation, be it Cycling Australia or someone else."
It's been suggested one solution is for governments to actively cap liability claims and/or underwrite events to limit the financial exposure faced by organisers. By easing this burden they'd be investing in the local communities where the benefits of the event would flow. This is essentially what happens at the Tour Down Under where Mike Turtur appreciates he's in the enviable position of running an event 100 per cent owned by the South Australian government.
"They have their own insurances to deal with things like public liability," Turtur says before acknowledging the difficulties faced by other events. "It's a minefield. There are so many elements that get looked at if anything does go wrong. Why didn't you have marshals there? Why didn't you have barriers to prevent riders going that way? It's never-ending, really difficult for organisers."
Why are things better in Victoria?
Not dissimilar to the way the Netherlands is held up as utopia for cycling infrastructure, Victoria is widely regarded as the pacesetter when it comes to supporting Australian road cycling. It's been that way for generations. Tasmania also has its admirers as does South Australia, no doubt influenced by the continued success of the Tour Down Under. At the other end of the scale, most point to NSW which has lost two of its NRS-level events in the past twelve months, leaving just the Grafton to Inverell Classic and Battle on the Border to fly the flag in 2014; both more than seven hours' drive from Sydney.
Why can Victoria seemingly do what others can't? The state's ingrained cycling culture is certainly a factor. Beyond this, organisers, clubs and authorities have long demonstrated the willpower and flexibility to find a way. While the outcomes aren't always popular, such as when Melbourne to Warrnambool was switched to a mass start scratch race in 1996 and again when the start was moved to Werribee in 2010, they've been prepared to make the tough calls. It may not be ideal. But as Drapac's Agostino Giramondo suggests, surely it's better than not having a race at all?
"Compare what happened in Goulburn with the Melbourne to Warrnambool," says Giramondo whose late father Mario twice took line honours in world's second-oldest road race. "It (the Warny) used to be raced down the highway from start to finish. Nowadays it's run in more remote areas. It's not as spectacular for spectators. But it still finishes up the main street of Warrnambool with thousands of people watching; the race is still a classic and has retained its history."
By preserving these events the benefits are felt far beyond just the cycling community, of course. Earlier this year Macarthur's Peter McLean ventured to the 2014 Three Peaks weekend. He couldn't have been more impressed. "They have such a different culture towards the acceptance of the cycling community in Victoria. It flows through local governments right up to the state government. They had almost 2,000 cyclists go through the Victorian Highlands bringing tens of thousands of dollars to the local economy. It was fantastic."
It's a sentiment echoed by Iain Lygo from Peloton Tours, whose company staged the inaugural 'Meeting of Tribes' cycling weekend at Mt Buller in late 2013 with the considerable support of Tourism North East. "I think Victoria's main asset is the terrain – big mountains and quiet roads close to the (Melbourne) CBD make things so much easier," he says before adding, "Tourism North East really appreciate the value of cycle tourism and Mt Buller Resort was also great. The tourism industry in the high country is really starting to see the benefits."
It's not that other states don't recognise the value of cycling. According to the current NSW Guidelines for Bicycle Road Races: "The New South Wales Government recognises the importance of maintaining bicycle racing as a strong and growing sport in the State's urban and rural areas. The continuing strength of cycle racing parallels the overall growth in popularity of cycling as a form of transport and recreation throughout Australia."
The guidelines also feature the following paragraph: "A key to the growth and development of the sport of cycling has been the continued cooperation of NSW Police, road agencies, Cycling NSW, Triathlon NSW and race organisers in planning and administering bicycle race events."
This sounds wonderful in theory. But in an interview for the last issue of Bicycling Australia written by Brenton Anthony, GPM Data#3's Trent Wilson expressed very different views. "Unfortunately for us, the NSW Police don't cooperate with Cycling NSW and we struggle to run small club races on back streets, let alone NRS races occupying main roads and travelling through country towns. We will never match Victoria until we can get cooperation with the police and rolling road closures."
It's for precisely this reason that few tasks have been more important for Mike Turtur in his 15 years at the helm of the Tour Down Under than fostering solid relationships with both the local police and councils. "It's something we've nurtured from day one," says Turtur. "The police relationship in particular is paramount. Without their support, to the degree they provide it, the Tour Down Under wouldn't happen." Turtur is quick to point out there are advantages for all parties in doing so. "The South Australian Police have always seen the benefits for the community," he says. "But they also saw the benefits for their own organisation in respect of public relations; the interaction between police and the public during the Tour Down Under is something very special."
Where to now?
No one is doubting the challenges facing the future of road cycling in Australia. As governing bodies, event organisers, teams and law makers continue to wrestle with the ramifications, the most likely scenario is that more potentially unpopular changes will be made and more events of all sizes could be lost. Whatever changes are implemented, however, let's not forget cycling will always have its dangers. Even on closed roads accidents will still happen, bones will still break and blood will still flow. We already know this. Yet tens of thousands of us still choose to ride and race every week. Why? Simply because the benefits of riding far outweigh those of not riding. Long may it stay that way.
Now if you'll please excuse me, I'm off for a ride. On the road.