As far as bicycle manufacturers go, the South African-born Chinese-based SwiftCarbon is a young brand. In fact it's so young that if it was a rider it would still be on a very modest roll-out. It only officially came into being in 2008 as the brainchild of an ex-South African professional cyclist of self-confessed modest ability called Mark Blewett, who also happened to have qualifications in industrial design.
Somewhat refreshingly, rather than seek to downplay SwiftCarbon's connection to the now-ubiquitous Asian manufacturing scene – a tactic many traditional brands continue to wrestle with – Blewett and his team quite intentionally play up the connection that sees them operate out of Xiamen City in south eastern China – home to one of the biggest producers of carbon fibre bikes in the world. To quote their own website: "We've chosen to base ourselves in the world centre of carbon fibre production. This is where the expertise is. We get quicker feedback from prototypes, making product development faster – we can be riding a prototype frame within hours of it coming out of the mould." It's hard to argue with their logic.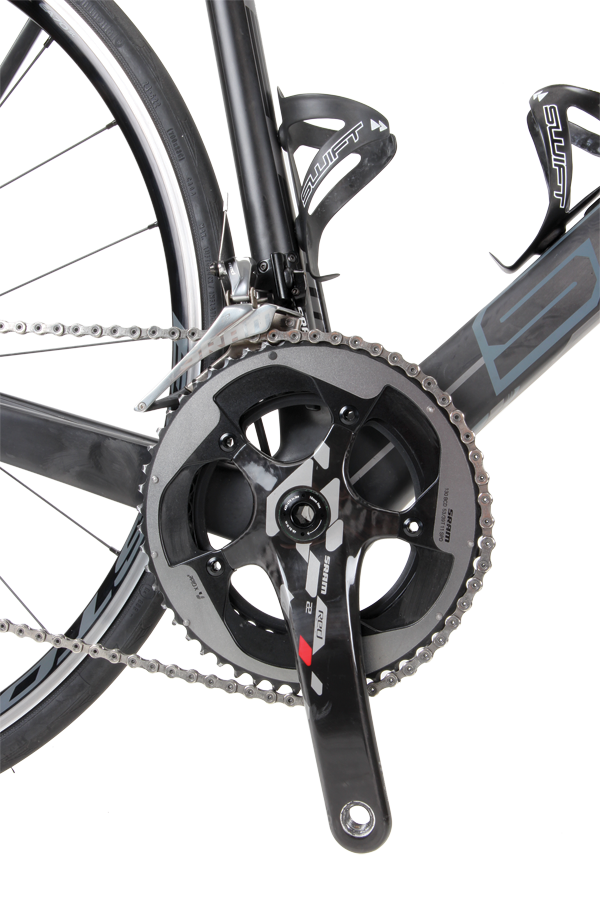 Whilst SwiftCarbon's sales were initially focused on the South African market, its footprint and ambitions have now begun to reach beyond the confines of the African continent. And people are noticing with good reason. The brand's big move into professional cycling and the Australian market came earlier this year when European pro Jonathan Cantwell returned home to join Drapac Professional Cycling from Saxo-Tinkoff and brought SwiftCarbon with him as the team's new bike sponsor. Why did he do that? Simply because aside from riding for Drapac in 2014, Cantwell also manages the distribution of these impressively styled road bikes in Australia.
First released abroad in 2013, the 2014 iteration of the Ultravox Ti is a striking road machine. Menacingly angular and styled with a no-nonsense matt black/grey stealth finish (unlike its more gregarious red and white Drapac siblings), I found the overall frame design quite fascinating. Molded from T800 and T1000 carbon, it boasts some of the more intriguing shapes and contours I've seen on a road bike – each able to bask unobstructed in the public gaze thanks to internal cable routing throughout. The flattened out configuration of the asymmetric seat stays (somewhat counterintuitively, the thinnest edges of the stays run across the bike 'east-west' rather than along it in seeming defiance of aerodynamic logic) and their solid triangular junction at the seat tube, as just two examples, were highly curious to this reviewer – and both certainly drew plenty of attention at the local café. The down tube also calls for closer inspection with its commanding box-section styling, specified to deliver increased power transfer compared to the inaugural year's model.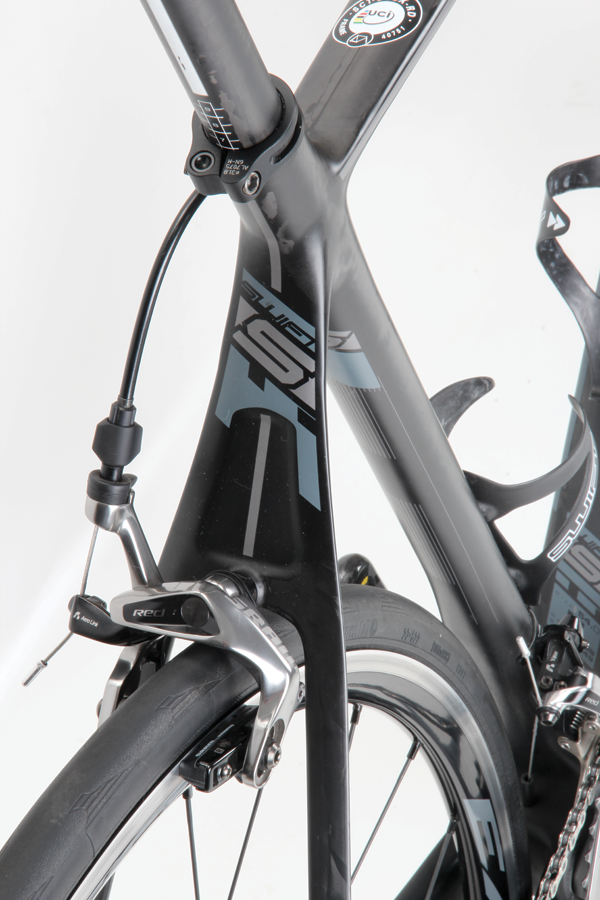 The improvements on 2013 don't stop there, mind you. The 2014 frame also boasts a head tube that's 15% stiffer for greater steering accuracy and climbing performance; both things I can vouch are indeed impressive. You'll also be putting your power through a new one-piece SRAM PF30 bottom bracket shell which is 40g lighter and 8% stiffer than the original.
Another noteworthy and slightly quirky addition is that of a titanium rear derailleur hanger which SwiftCarbon says delivers more accurate shifting and better crash resistance in the hopefully unlikely event you ever happen to lay it down on the bitumen. Token or otherwise, it's a worthy talking point with your friends as few are likely to have a ride boasting much titanium – sorry, artificial joints in knees and hips don't count.
Moving on to kilos, or in this case grams, the 2014 Ultravox Ti frame tips the bike shop scales at just over 900g (Medium frame, 54cm). With a claimed complete weight of just 6.9kg it's one of the lighter road bikes I've ridden, delivered in no small part via excellent componentry that includes the SRAM Red 22 DoubleTap groupset, Zipp Service Course SL stem and bars and SwiftCarbon seatpost. It certainly passed my now standard 'carry it up the stairs' test with flying colours; noticeably lighter than most of the bikes I've previously lugged home after a solid morning's workout.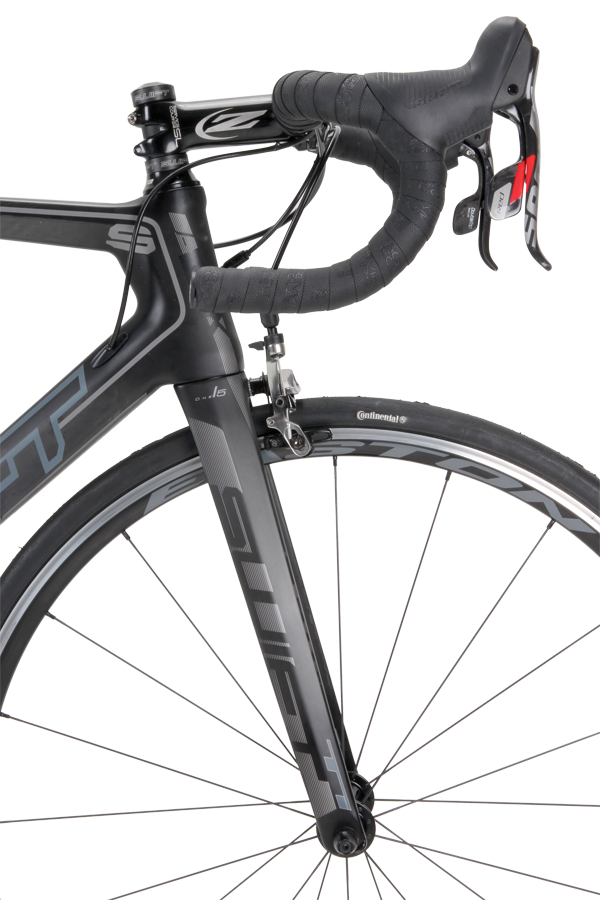 Out on the road the Ultravox Ti is an enjoyable and effortless ride. The frame is stiff, but not intimidatingly so, and within the very first kilometre of the very first ride it gave me a strong sense of balance and control, ensuring one of the most abbreviated 'getting to know you' phases I've ever experienced. Ultra-precise steering allows you to pilot confident lines down slick descents and through tight corners. The ride position is reasonably aggressive but it's still comfortable enough as you rack up the kilometres; something certainly aided by the forgiving slim line carbon seatpost and Fi'zi:k Arione saddle. While certainly not as light as some of its mid-range peers at 1,630g, the hand-made Easton EA70 SL clincher wheelset is quiet and reassuringly obedient, providing reliable and efficient rolling on most road surfaces – although for serious racing you're likely to be opting for an upgrade. The overall vibration cancelling performance of the ensemble was also a real eye opener, way above average.
All this said I have a small confession. As much as I desperately wanted to believe otherwise, as a complete package it somehow wasn't quite as, well, swift as I'd anticipated. It's not that it's a slow bike, far from it. But with the review spec provided – yes wheels, I'm looking mostly at you – it does take time to get on top of the gears and after riding a couple of 100 kilometres through varying terrain and conditions I couldn't shake the feeling that the 2014 Ultravox Ti looks a little bit faster than it actually is on the road.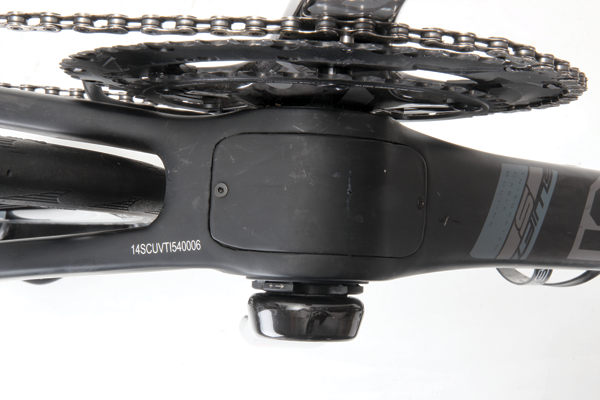 Despite this it would be wrong and unfair to label the Ultravox Ti as purely an endurance bike. It's a lot more than that and, certainly, Cantwell and the rest of the Drapac team wouldn't be riding it otherwise – although it's definitely worth noting Drapac run different wheelsets (they were on the considerably more pricey and lively Zipp Firecrest 404s at the Tour Down Under, for example).
For me the 2014 Ultravox Ti hits a juicy sweet spot somewhere between raw speed and endurance, aggression and subtlety, performance and style. The result is a superbly versatile and contemporary road bike of outstanding build quality that will appeal to passionate riders who put in serious kilometres, throw themselves into a variety of riding and racing situations over the course of the year and aren't obsessive about traditional European brands.
The good news for SwiftCarbon, of course, is there's a long and constantly growing paceline of precisely these cyclists in Australia who have plenty of money stashed in their back jersey pockets. Which suggests a bright future for the young brand on these shores – particularly if Drapac continues to deliver out on the road.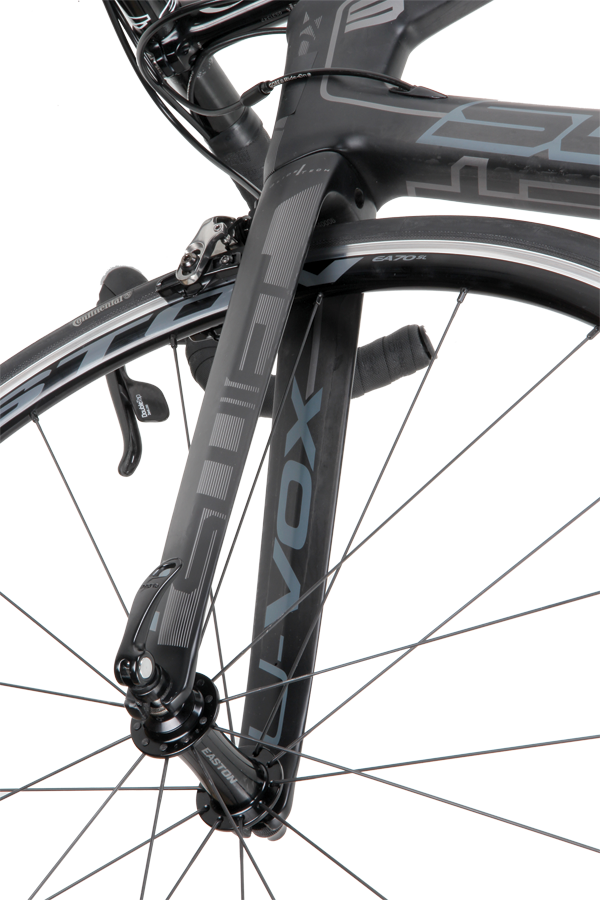 Summing Up
Quality:
Impressively styled and superbly finished with compelling 'out of the box' spec levels. This is a high quality machine you can be proud of.
Performance:
This Ultravox Ti was a delight to ride, and a little hard to give back. Well balanced with precise handling, smooth rolling and effortless shifting. If only its acceleration was a bit sharper it might just be the perfect road bike.
Value for money:
At close to $8,000 RRP it obviously won't fall within everyone's budget. But if it does you'll certainly get plenty of bicycle for your buck. Top-shelf components and an exciting frame.
Overall:
With a few interesting design quirks the 2014 SwiftCarbon Ultravox Ti is a beautifully made, wonderfully appointed and versatile carbon road bike for serious cyclists who sometimes race on circuits, but thrive on more searching rides and racing out on the open road.
Specifications
Frame: Swift Ultravox Ti Carbon
Fork: Swift Ultravox Ti Carbon
Headset: FSA internal tapered
Stem: Zipp Service Course SL
Handlebar: Zipp Service Course SL
Front brake: SRAM RED 22
Rear brake: SRAM RED 22
Levers: SRAM RED 22 DoubleTap
Front derailleur: SRAM RED 22
Rear derailleur: SRAM RED 22, w/ titanium hanger
Cassette: SRAM PowerGlide 1170 11-25
Chain: SRAM RED 22
Crankset: SRAM RED22 53/39
Bottom bracket: SRAM PF30
Wheelset: Easton EA70 SL
Tyres: Continental Grandsport Race
Saddle: Fi'zi:k Arione
Seatpost: SwiftCarbon
Price: RRP $7,799
Distributor: SwiftCarbon Australia