How many times have your kids on their trike or BMX bike asked if they can go out training with you, or go along on your bunch ride?
I've been in this situation many times personally. Of course neither of those two scenarios was possible, but it put a dent in my heart each time I had to decline their request. Getting out with them before or after for those rides was next best option.
Maintaining their interest in cycling, and beyond that, a place in their world, takes some doing given you are competing with any other pastime, from footy to music to Facebook to computer games. I've found it takes some serious commitment to stay in the game in that respect. And it would not be unusual for that commitment to include some financial component. There's no fooling kids. They know when you are taking them seriously, and when you are taking them for a ride!
For a lot of folks maintaining a close relationship with their kids from a young age is top of the to do list, and developing a pastime that they can do together can be the perfect way. S'cool bikes for kids could play a part in this.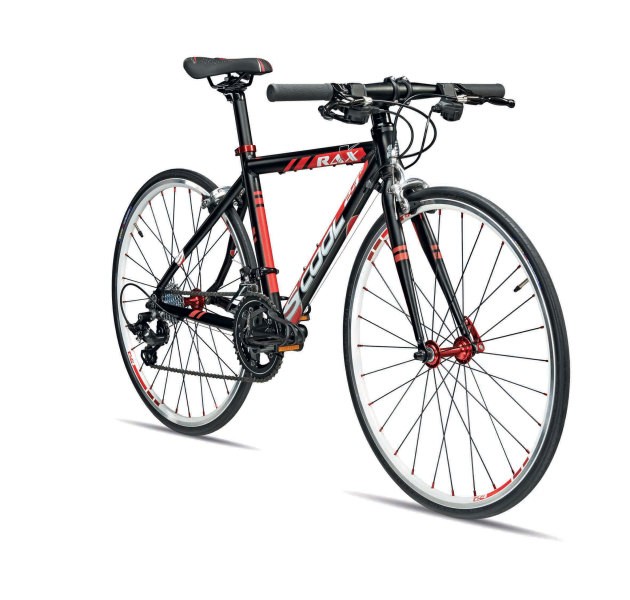 Investing in a bike that is easy and fun for your child to ride will play a big part in getting them to actually like riding.
S'cool claim their bikes are top quality and are pitching then at parents looking to buy quality bikes for their children. A bike that weighs twice what yours does will not impress them in the least, so the alloy frames from S'cool should help on the weight front.
Still reading eight or nine kilos on the spec sheet at first glance is a weighty surprise…we're talking about a child's bike here! In fact these are actually class leaders in the weight stakes; the S'cool line-up includes the lightest 20" production kids' road bike in the world (7.8kg), the world's first 20" production kids' fat bike and 2014 Eurobike Award winner (13.5kg), and one of the few 24" kids' mountain bikes available that comes standard with an airfork (11.9kg).
The road range spans 20"( S'cool suggest good for ages six and up) to 24" (good for ages 8 and up) in flat and drop bar variants, and a 26" dropbar bike for ages 11 and up. The component spec and upmarket frame reflects S'cool direction on quality, and its a stance that is reflected in the pricing. The 20" and 24" bikes are all priced at $999 while the 26" is set at $1,399.
Regardless of this S'cool's roadies for kids are already gaining traction with some competitive parents and kids in the Australian cycling community. They are the real deal, meant for racing as much as cruising, and they have propelled some kids to national success. For example a S'cool was recently ridden to victory in an U9 girls race at Round 8 of the National Cyclocross.
Gears and brakes that function well will also keep your child safe and happy. Their road bikes for kids look just like adult bikes, with drop bar and flat bar options. The component spec is 18 speed Shimano Sora with a nine speed cassette and dual chainrings so they'll be able to pedal uphills fairly easily, and also reach a decent clip at the top end. S'cool spec kid friendly STI levers, so they can reach the brakes and pull them easily enough to stop quickly and safely.
Their road bikes have welded alloy frames and alloy rims, alloy quick release skewers, and external cabling.
Check out some of their road bikes MTB balance bikes and fat bikes below.