A group of 44 passionate female cyclists known as 'the Sisters of the Saddle' are making good on their vision to fundraise to help people in need. The riders, including business leaders, former Olympians and community champions, will complete a huge riding challenge in South East Queensland this weekend to raise more than $330,000 for charity.
The 'SOTS' fundraising efforts are centred around a 350km cycling challenge on 27 – 29 October, riding from Brisbane to Toowoomba and back over three gruelling days including 2,500m of climbing.
In preparing for the ride, the 44 riders have ridden more than 50,000km and hosted more than 8 events to recruit sponsors and spread their message of making a positive difference in the lives of children and young people in need.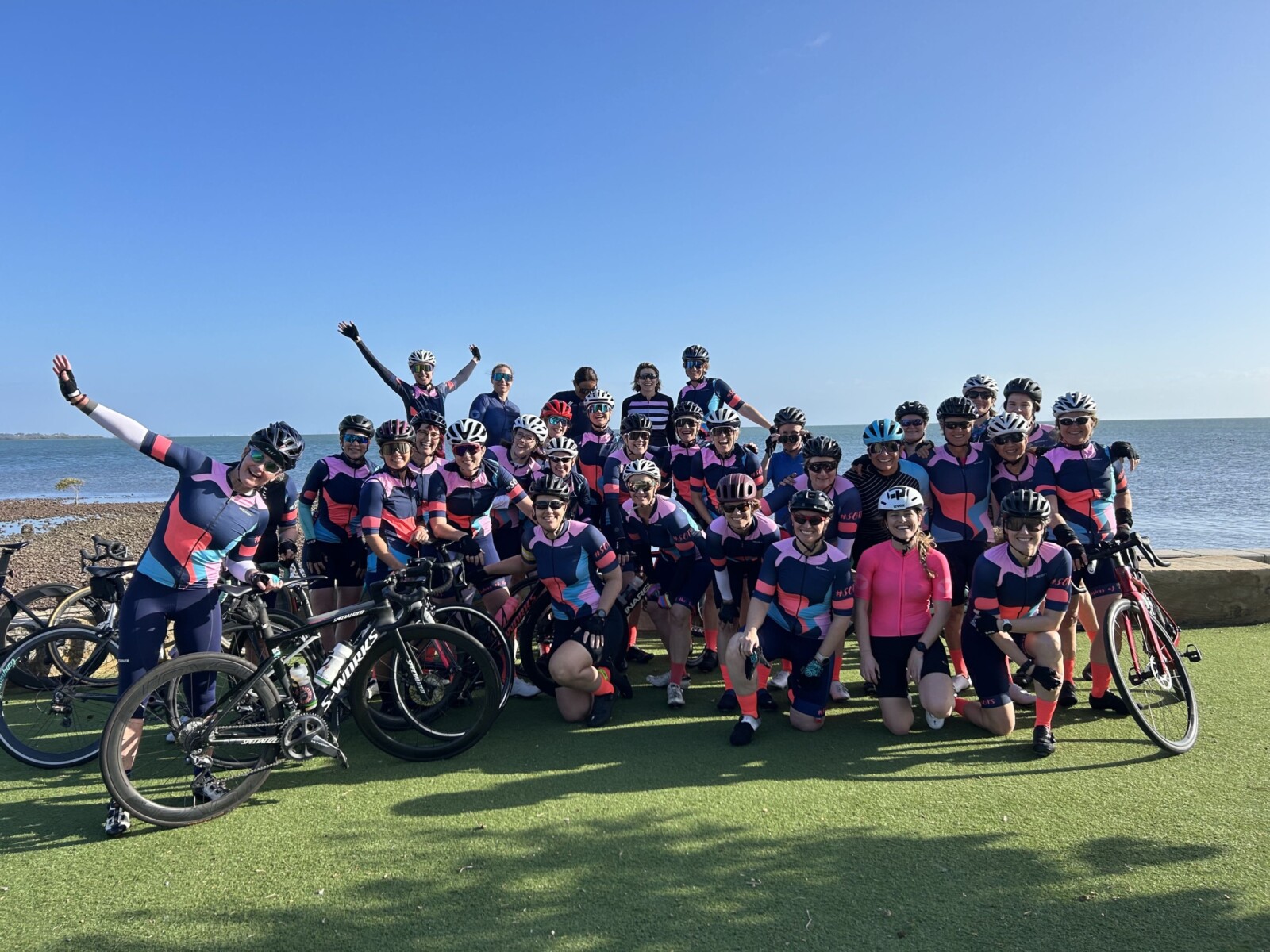 To increase participation in the ride, Sisters of the Saddle has partnered with Queensland University of Technology (QUT) to give those riders who can't attend in person the opportunity to still partake through a virtual ride in the University's state of the art Virtual Cycling Centre on Saturday 28 October.
The virtual ride brings 11 more riders to the SOTS fundraising efforts, with 8 riders located in Brisbane and 3 riders in the UK. The virtual course will replicate the elevation and distance of the physical Day 2 route being ridden by the 44 riders out on the road. It will be conducted via the Wahoo RGT app and ridden on QUTs Wahoo Kickr bikes. The virtual ride will be broadcast and streamed via QUT Sport Facebook channel for viewers keen to join in on the action.
Chair of Sisters of the Saddle, Bronwyn Victor, said the groups inaugural fundraising ride raised $270,000 in 2022 and this year the goal is $330,000.
She said that two charities will receive the funds from the 2023 fundraising campaign – the Building Deadly, Riding Deadly program run by TRACTION in partnership with Gunya Meta; and Zephyr Education.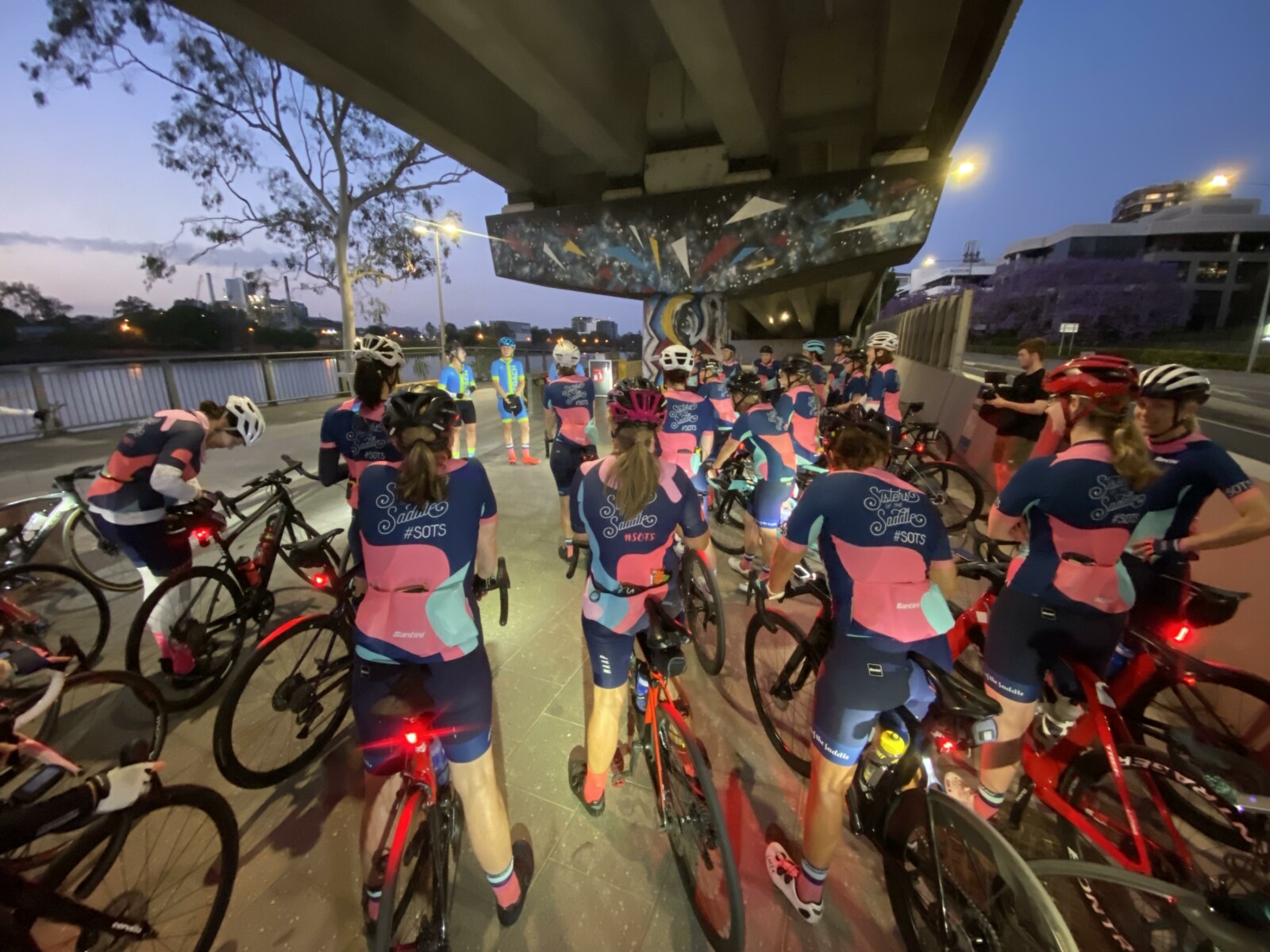 "We have pledged to support Traction for 3-5 years, with the goal of embedding the Building Deadly, Riding Deadly program and expanding it into other communities across Queensland," Bronwyn said.
We have stretched our fundraising goal by $60,000 so we can fund a second charity, local to the Toowoomba region. Zephyr Education is in alignment with our purpose, supporting youths relocated due to domestic violence with all their return to school supplies, to ensure their education continues during very difficult circumstances.
"We are excited about the support so far and confirm that all funds raised go directly to our chosen beneficiaries," Bronwyn said.
For further information or to support the Sisters of the Saddle visit their website here.
ABOUT THE SISTERS OF THE SADDLE CHARITABLE BENEFICIARIES
Building Deadly, Riding Deadly
A life-changing mentoring and training program for 40 Aboriginal and Torres Strait Islander youths, currently operating at Park Ridge High School is set to receive more than $270,000 in funding from SOTS.
The Collaborative Communities Project (CCV Project) designed a program called Building Deadly, Riding Deadly to deliver cultural learning and mentoring while teaching young people how to build and service bicycles.
Operated by TRACTION in partnership with Gunya Meta, the Building Deadly, Riding Deadly program aims to set young people up for a better life though self-determination, social and emotional well-being, connection to culture and opportunities for job training and employment.
The funds raised by charity, Sisters of the Saddle, in 2022 enabled the development of the Collaborative Communities Project pilot of five 9-week programs for up to 40 youths. One Gunya Meta Youth Mentor and two TRACTION mentors work together to support 8 young people per program.
Currently in its third term, TRACTION has plans to roll out the program to more locations across Queensland and Australia, and Sisters of the Saddle will work to support them.
TRACTION Founder, Sandy Murdoch, said participants responded well to the action-based learning environment where they worked on re-purposing bicycles and motorbikes.
"We worked closely with Gunya Meta to customise our best-practice training program. Gunya Meta's strong cultural knowledge and community connections will help us achieve the best possible outcomes for Aboriginal and Torres Strait Islander young people
"The skills and confidence, knowledge and experience the participants gain is underpinned by strong connection to culture, history and community," Sandy said.
For more on the Sisters of the Saddle visit https://sistersofthesaddle.com