Spring and cycling … they are two of the best things on the planet. Put the two together and you've got one of the most popular, fun and exciting cycling festivals of the year.
Bicycle NSW's 2016 Spring Cycle is on Sunday October 16th and shaping up to be yet another sensational event.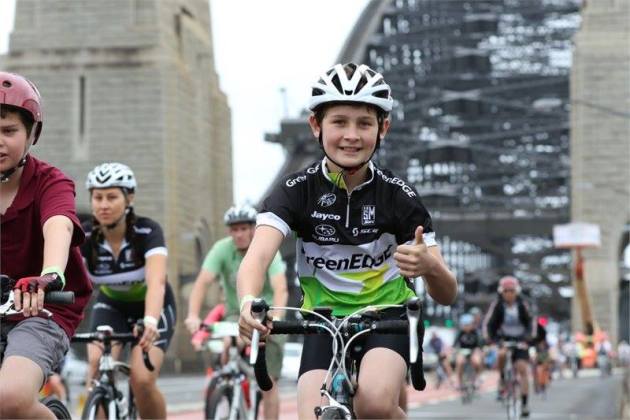 With more than 10,000 riders expected to participate, the event provides a unique opportunity to travel across Sydney by bike and see the city's iconic attractions and world-class views.
Starting in North Sydney, participants ride across the Harbour Bridge's main deck before continuing on to festival finish-lines at Pyrmont and Sydney Olympic Park.
With three ride options, the 12km city ride, 50 km challenge and 105km Century Plus ride, there's something for everyone.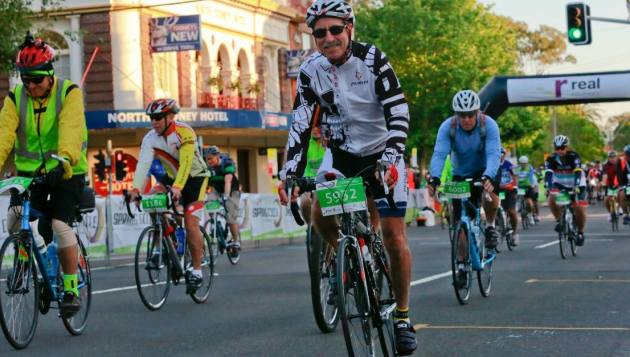 The 12km 'City Ride' is ideal for families and novice riders who want to experience the thrill of riding over the Sydney Harbour Bridge and past some of Sydney's most iconic landmarks including the Sydney Opera House and historic Rocks area. Celebrate your Spring Cycle success with coffee, food or enjoy the Big Air School BMX show at the festival finish in Pirrama Park, Pyrmont.
The 50km 'Challenge Ride' is for those looking for adventure. This route takes in the best of the 12km Sydney City Ride including riding over the spectacular Harbour Bridge, past the Opera House and historic Rocks area, before exploring the diverse Inner West and venturing out to Sydney Olympic Park for a festival finish and cycling expo.

Challenge your cycling performance with a century plus 105km journey by riding greater Sydney. Clock up 50kms riding across the Sydney Harbour Bridge, past the Sydney Opera House and traversing the diverse Inner West before taking your challenge out to Western Sydney Parklands via picturesque Parramatta and Prospect Dam. Return for your festival finish and cycling expo at Sydney Olympic Park.
Since 1984 the Spring Cycle has attracted riders of all ages and abilities, on bikes of all shapes, sizes and styles. By showcasing Sydney's growing cycling infrastructure and facilities, the event promotes cycling as a viable and sustainable recreation and transport option for everyone.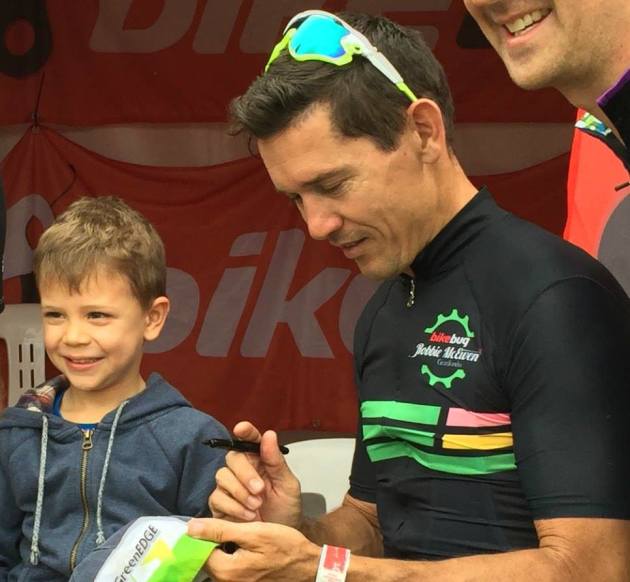 For the 2016 event Bicycle NSW members will be granted exclusive entry into the inaugural Members Lounge at Spring Cycle. Members will be issued with a gold wrist band that will allow access to a free massage, refreshments and a meet and greet with cycling legend Robbie McEwen.
The annual Spring Cycle is a Bicycle NSW event with the full support of the NSW Government and would not be possible without the assistance of numerous sponsors and more than 500 fully trained volunteers.
Discounts apply for those who book and pay online. To register and secure your 2016 Spring Cycle jersey visit www.springcycle.com.au