"(It) redefines the possibilities of a drop-bar bike." That's what Specialized are saying about the latest update to their proven adventure machine, the iconic Diverge.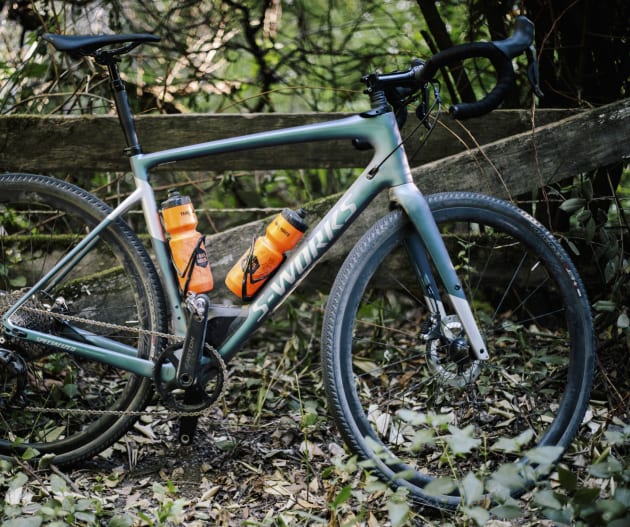 One of those rare bikes that becomes an instant classic, the Specialized Diverge has attracted a mass-following of passionate enthusiasts right across the world. Multiple Diverge fan pages and user groups can be found on Facebook and there are some prolific images and stories across other platforms such as Instagram.
A quick scan of social pages will show images of Diverges in all manner of places across the planet – as a bike-packing set up in the middle of the Arizona Desert right through to a guy or girl on a crit track ready for road-racing action.
In fact, writing this from Italy, I came across a happy elderly Aussie at Lake Como just yesterday enjoying the cycling holiday of a lifetime on his trusty carbon Diverge. The rider was from Canberra and said he couldn't have picked a better all-round stead for months of bike-based adventure in Europe.
A genuine allrounder, the Diverge is a rare machine that simply makes no compromises between smooth roads and rough.
The bike's capabilities are perfectly summarised in product launch information, the opening par reading "While the fun might start where the road ends, you still need a bike that'll get you there."
Women's Model
For 2018 the Diverge features a bottom bracket over a half-centimeter lower than the previous model. And just like the Specialized Tarmac, there's now men's and women's specific Diverge models.
Future Shock with a Difference
The new Diverge features Future Shock, similar to that found on the Ruby and Roubaix, but with a twist. The Future Shock found here features a progressive spring that makes the technology more suitable for mixed terrain applications—soaking up bumps while keeping handling predictable and, most of all, fun.
More Room To Move
The new carbon fiber Diverges fit up to 700x42mm (700x38mm on alloy) and 650bx47mm tires, and the new carbon frame weighs in at just 880 grams in S-Works configuration. According to Specialized there's a 5% increase in vertical compliance.
Ultra-light for a go-anywhere bike, the top model weighs a touch over 8kg.
All models feature Specialized's 'Plug + Play' fender mounts, three bottle mounts, compatibility for both SWATTM (Specialized's tool & utility box) and dropper posts. Flat mount disc brakes are standard across the board.
The latest Diverge is sure to be a hit but don't just take ours or Specialized's word for that. Search #Diverge on Instagram and prepare to be inspired, surprised & amazed.
The bikes are available now with the following pricing –
Diverge Men's Comp $4,000 RRP
Diverge Women's Comp $4,000 RRP
Diverge Men's Comp E5 $2,400 RRP
Diverge Women's Comp E5 $2,400 RRP
Diverge E5 Sport $1,500 RRP
Do you Diverge? We'd love to hear your stories and see your photos. Have your say in comments below or over on the Bicycling Australia Facebook page.