The 221st edition of the nation's premier road cycling publication is out now and we reckon it's one of the best yet!
The January / February 2020 edition of Bicycling Australia Magazine is packed with content including a first for the title – three women's-specific feature articles including a major special on women's cycling kit by Alison McGregor.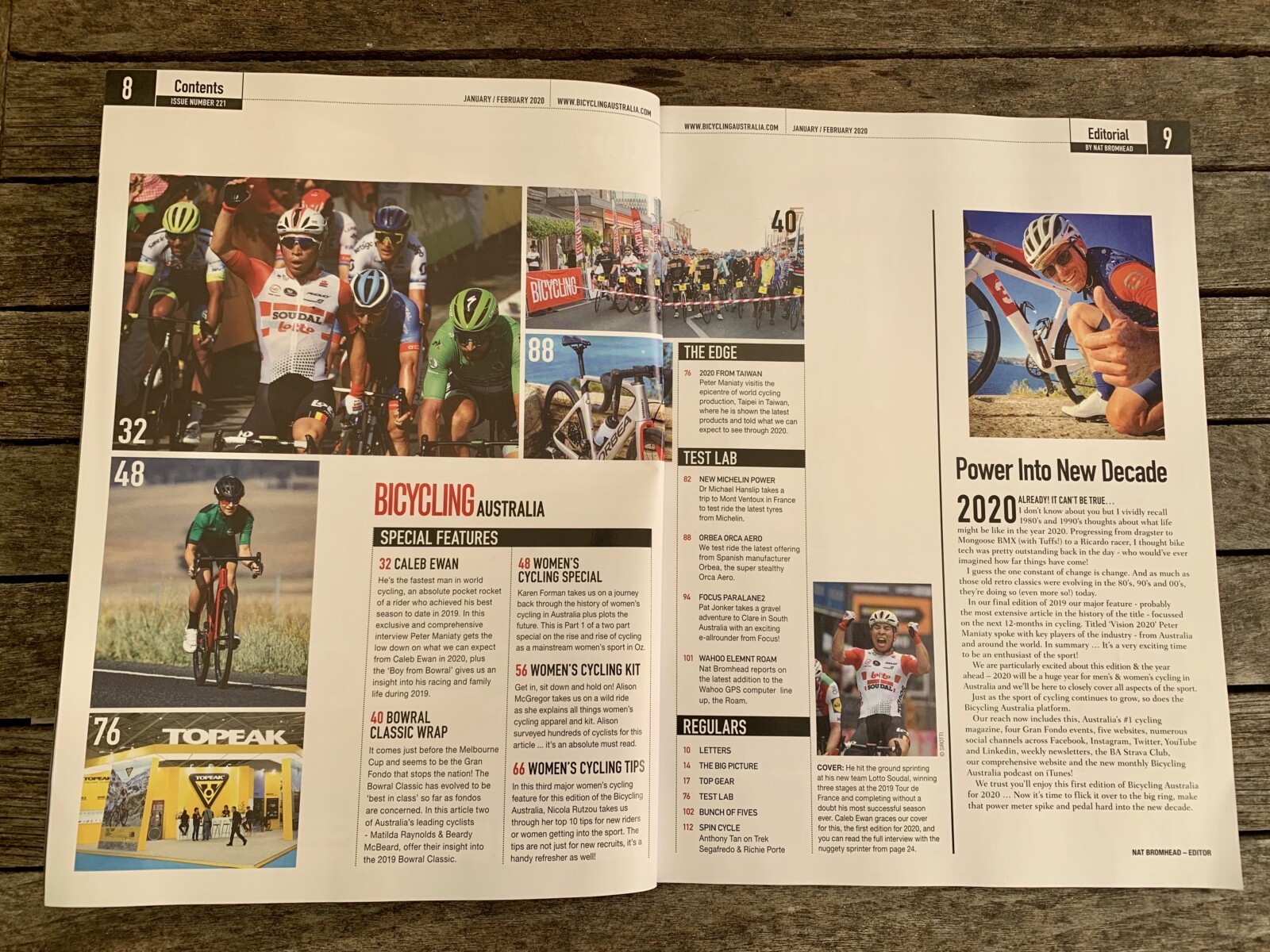 There's a heap of other unique and timely content inside including –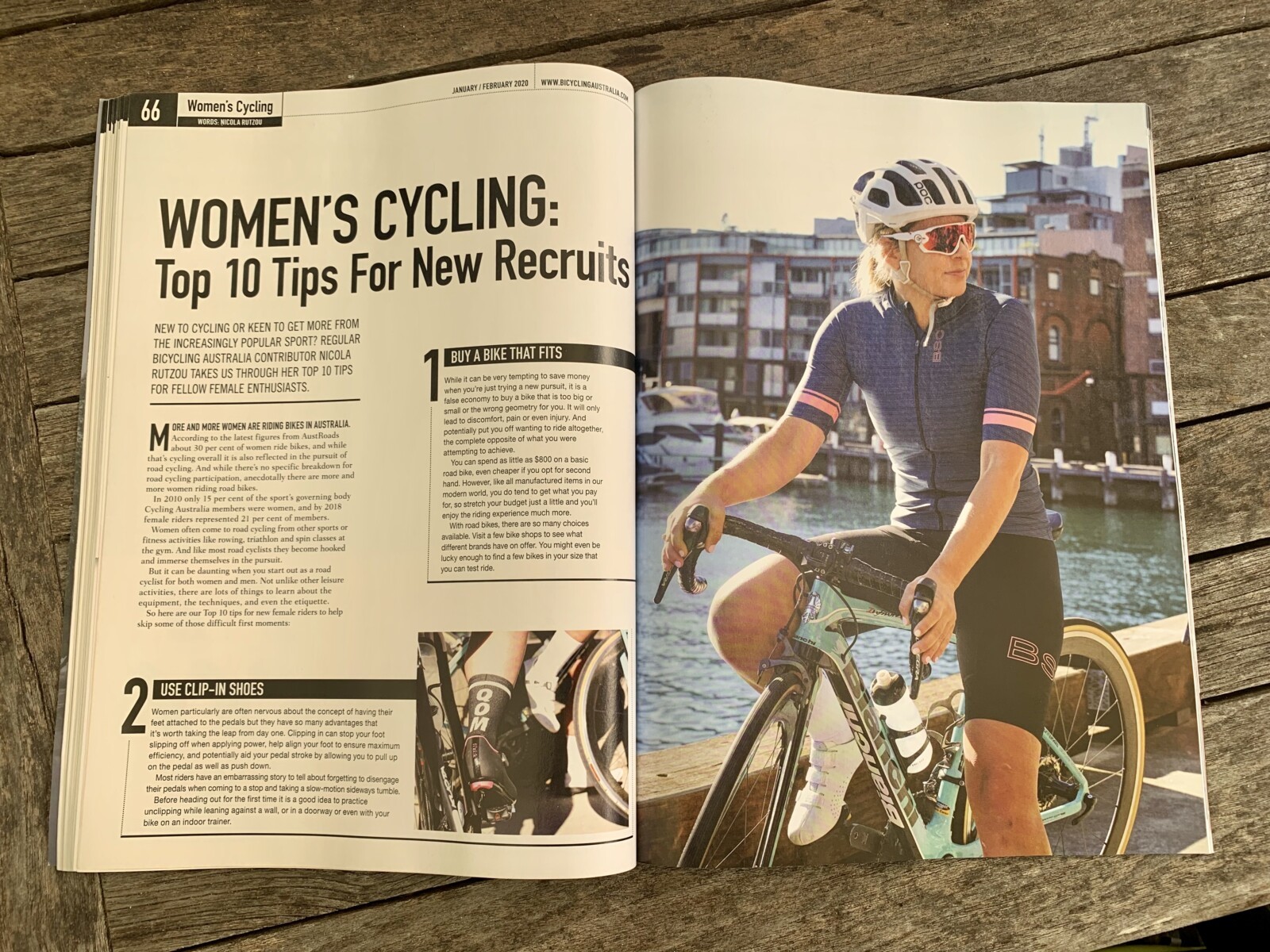 Caleb Ewan, Richie Porte, Pat Jonker & More
Peter Maniaty interviews Caleb Ewan and Tour Down Under pioneer Mike Turtur – both must-read major features. Anthony Tan talks the TDU, Richie Porte & more, and Pat Jonker reviews a fascinating new bike, the Paralane2 from Focus.
Tried & Tested
Focus Paralane2
Orbea Orca Aero
New Michelin Tyres
Wahoon Elemnt Roam cycling computer
& More
The magazine is available now at your local newsagent + airport news outlets! Look for Caleb on the cover and grab your copy today!
Want Need Bicycling Australia Magazine Delivered To Your Mailbox? Subscribe Here And Save!