Organisers have confirmed Mario Cipollini will make his first trip to Australia for the 2019 Santos Tour Down Under.
As part of his attendance, Cipollini will be riding the Challenge Tour presented by The Advertiser and will be honoured at the Legends' Night Dinner alongside Australian cyclist Mathew Hayman.
"This will be my first official visit to Australia and I can't wait to experience the Santos Tour Down Under for myself first hand," Cipollini said.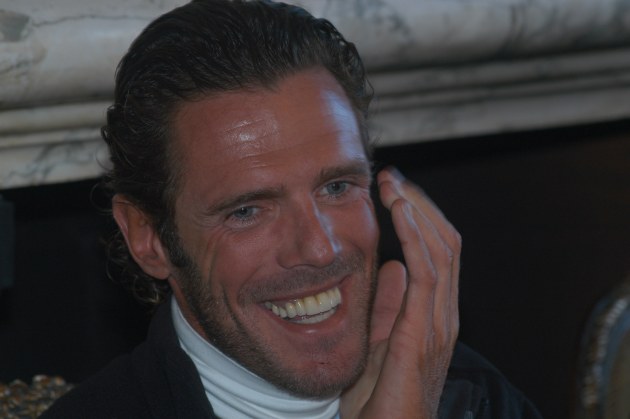 "Australian cycling fans are passionate about this sport and I know have supported me from afar throughout my career on and off the bike. There will be lots of opportunities for me to meet the fans and share my stories about life in the peloton."
"I will be riding the Challenge Tour so expect to have company and may even pack a special skin suit for the occasion," he said (and may, or may not, have been joking.)
An all-time cycling legend, Cipollini enjoyed 42 stage wins at the Giro d'Italia, 12 Tour de France stages and three at the Vuelta a Espana in a career spanning almost two decades.
He was 2002 UCI World Road Champion, earning him the rainbow stripes for the 2003 season.
Race Director, Mike Turtur said Mario Cipollini is one of the most decorated sprinters of our time, taking 57 Grand Tour stage victories, making him the second highest placed rider with this achievement behind the great Eddy Merckx with 65 victories.
"Mario was listed to ride the 2000 TDU but unfortunately did not make it with the team to the start line, so this visit has been a long time coming. We are really looking forward to welcoming him to the race," says Turtur.
"We know the fans will be eagerly awaiting his arrival and can't wait to hear from him firsthand about life in the peloton and how it feels to have claimed so many Grand Tour stage wins."
Where can you find Cipollini at the Santos Tour Down Under?
The City of Adelaide Tour Village on Saturday 12 January 2019 at the Team Presentation & Free Concert
Book your spot to ride with him at the Challenge Tour presented by The Advertiser on Saturday 19 January 2019
Hear him tell tales from the peloton as he is honoured at the Legends' Night Dinner on Saturday 19 January 2019