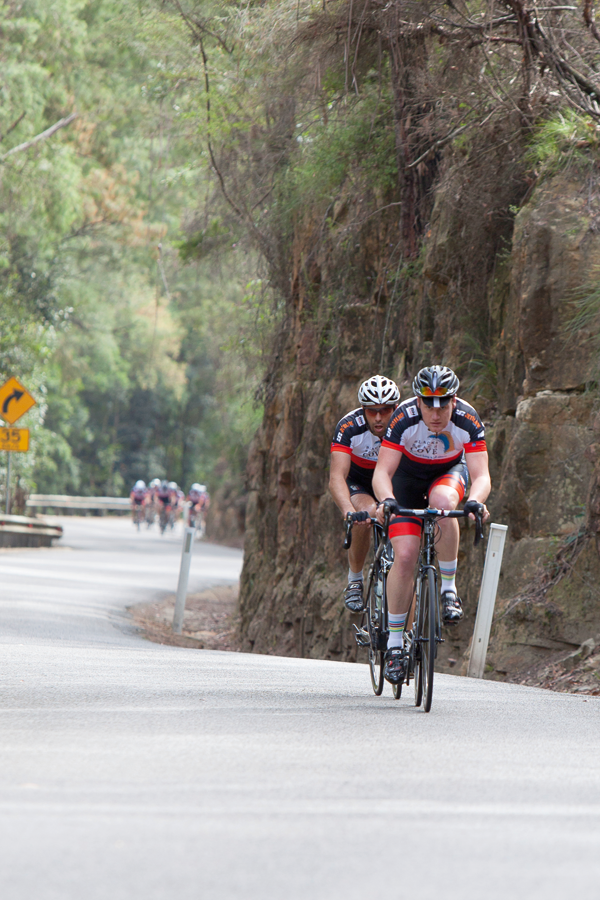 Like many cyclists I don't need a lot of encouragement to get out on my bike for a ride. Whether it's the post-ride endorphins, the rush of a fast descent or sense of accomplishment cresting a climb, or just getting out with some mates, I consider climbing aboard my bike for a few hours is a joyous privilege. Riding is seen by some who don't ride as a strange pastime, perhaps even a form of self inflicted torture. For many, what they perceive as a level of suffering and what they may see as foolhardiness or bravery does seem to evoke in them a level of admiration for what we do. Little do they know! And it's exactly this respect that has spawned the multitude of charity events across the globe wherein riders get to do what they love, while at the same time helping people in need by trading on the appreciation of donors and the perceived sacrifice that they're making! The deception is not always verbalised or willfully perpetuated but the efforts of riders are real, and good collateral to boot.
Day One
Early on the morning of Saturday September 6th around 60 riders gathered at Arcadia Rural Fire Service station for day one of the Sydney to Hunter. There's a buzz in the air, riders are donning the new kit that's included in the entry fees, pumping tyres, applying sunscreen and loading up with water and gels. To make the ride work for everyone, riders self-seed into three groups according to average speed. The first group to leave is those in the up to 25kph, followed a while alter by the 26-30kph crowd, and those happy above 30.
Glorious sunshine was a beautiful way to begin the ride as we headed along Bay Road down to the ferry at Berrowra Waters. The bunch then climbed out of the gorge and took the Pacific Highway south to Ku Ring Gai Chase Road, then up Bobbin Head Road across to Terry Hills and down McGarrs Creek Road to the ferry at Pittwater. All food and accommodation is provided on the ride, lunch on the ferry as we headed north for the Hardy Bay wharf at Killcare, was a welcome break and good chance to meet some of the bunch. They're a mix of ages and abilities, those who have ridden before and newbs already mixing and having a ball; and its only lunchtime on day one!
Then it was back on the road for the haul north to our plush accommodation for the night at Magenta Keys at The Entrance. The resort is located on a thin strip of land between Tuggerah Lake and the Tasman Sea. I booked in for a massage, and then hit the swimming pool before dinner at the resort restaurant. All up day one was around 116 km, with a leisurely break for a gourmet lunch on Pittwater and Broken Bay; quite charming.
Day two started with breakfast at the resort, then marshaling, more sunscreen and stocking up on whatever food we thought necessary; bars gels fruit all supplied. This day saw a ride of similar length and speed again with not too much in the way of hills—so we clocked just on 30 and 31 kph for each day. The route for day two saw us ride up the western side of Lake Macquarie through Budgewoi, Morriset, and Cooranbong before heading east towards Charlestown and Merriwether. There was a coffee stop before our descent to the foreshore and blast along the beach to the waterfront hotel in Newcastle. It was a brilliant feeling to have completed this event over a couple of days, and to be involved in something bigger than myself. After winding down and showering there was time for another massage (all part of the package!), and some time to relax before dinner and a very entertaining auction and prize draw.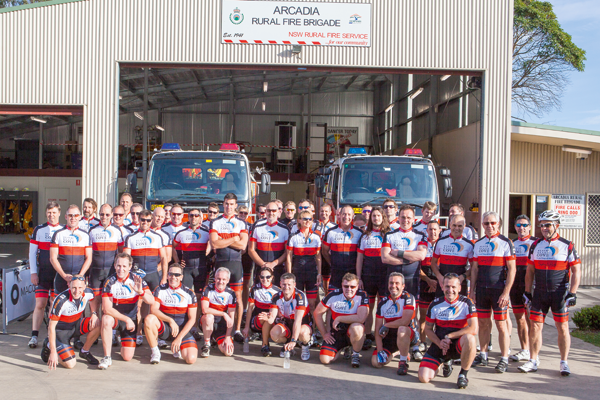 I had the pleasure of taking part in the 2013 Sydney to Hunter ride with a colleague and some friends. I had more friends when I left. The ride is an annual event to raise awareness but more importantly funds to assist young men with life controlling issues, drug abuse, in the main but along with this often comes crime, violence and damaged relationships. Often the victims are wives and children, but also the guys themselves who find they're not able to undo the past, or find a new way of life away from trouble. Running the facility in Yarramundi west of Sydney as well as the programs that rehabilitate these guys carries a significant financial burden. The S2H ride delivers a large part of that required funding. After spending the weekend with this group I knew I'd be back next year.
The route is scenic. The riding is fun. The food and accommodation Five Star.The cause is critical.
It's important to note that all food and accomodation costs are fully paid by each rider when they enter, and that all sponsorship money goes directly to this great cause.
Let me encourage you to get involved. Join the 2014 ride, or sponsor someone who is taking part.
I hope to see you there.
For more information, to register or to find a rider to sponsor, go to www.sydneytothehunter.org
or to sponsor me
https://sydneytothehunter.org/fundraising-donate.php?id=35