The speed at which the indoor trainer had been evolving could best be described as glacial, that is up until a few years ago. There was a time when they were much of a muchness, were all noisy, heavy and all had their little glitches. However in the last few years computer technology, connectivity, power meters, heart rate monitors and materials technology have converged to give a multitude of options ranging from simple 'clamp and go' models to fully optioned and integrated machines. There really is something to suit every need, space and budget.
The reasons for using indoor trainers are as varied as the models available. A fall-back for poor weather, a controlled environment for taxing efforts, a chance to train when you are required to stay at home or, as has recently become a more common reason, the pure safety of training away from cars. In recent times a spate of rather nasty accidents accompanied with vitriolic feedback on media forums has made many cyclists turn to the safety and security of training indoors.
While in the years BC (before computers) indoor training required a loud television, tolerant co- habitants or a steely determination to endure the time that seems to defy all laws of physics and slow noticeably while seated on an indoor trainer.
This does not profess to be an exhaustive review of all the features of all the trainers and software discussed. That would simply not be possible given the amount of features in some of the more elaborate trainers featured here and the depth of some of the software packages. It is meant to be a guide to allow you to short list the trainers you think may suit you, so you can further investigate your choices. It is worth considering however that on top of the cost of the trainers themselves other things may need to be factored in. Some need riser blocks for levelling, specific skewers or cassettes for some direct drive models. If you intend to use software add-ons these may require the purchase of sensors, heart rate straps and USB ANT+ dongles. When it comes to software it is worth considering what you may want to use and then of course and each trainer's compatibility with the software you prefer. You may need to consider whether you want maps, preprogramed workouts, and the ability to upload your own courses, videos and also any ongoing subscription fees that may be required for these services.
So for our shootout we have an array of trainers to suit almost anyone or any purpose and we will try to give you a rundown of the main points of each to help you make a decision. We will also give you a decibel reading based on spinning at 90rpm in 53/17, with the reading taken one metre away from the source. So if you if you are about to run out and buy a new toy to allow you to actively follow the Tour, read on.
JetBlack Z1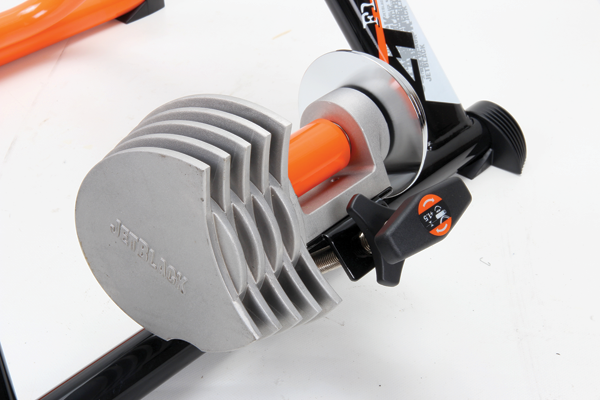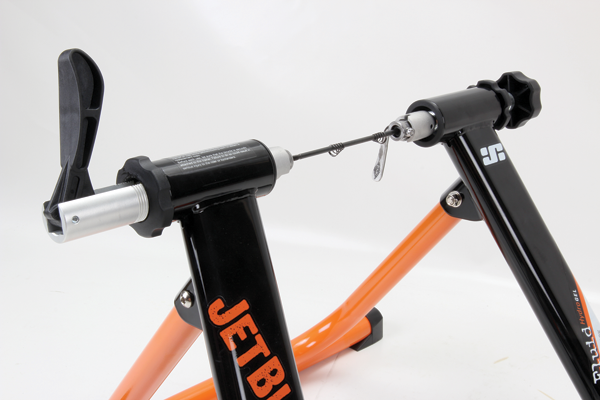 JetBlack is an Australian company that have been putting out some innovative and interesting products. The Z1 trainer is an award winner, taking out the Taipei IF Design and Innovation Award, and it also one of the few cycling products that we export internationally. The Z1 is one of the more simple types of trainers. Setup consists of unfolding the legs, placing it on a flat surface and clamping your bike in. The positives of this type of trainer are that you get to use your own bike with its correct setup and familiar feel. The downside is that you have the propensity to wear tyres prematurely. The Z1 holds a similar noise level throughout its resistance range; it doesn't get louder if you pedal harder. The resistance is reasonably smooth at lower wattages but does tend to exacerbate the natural weakness at top dead centre and the pedalling motion can feel a bit sticky, however this is at very low wattages where one wouldn't expect to be spending much time doing quality work.
The JetBlack Z1 weighs in at 12.8kg and folds up neatly so it's ideal for anyone that needs a portable trainer to for race warm ups or a discreet trainer that can be folded up and put away, but is capable of being set up within a minute. While the Z1 doesn't have any of the whizz bang computer add-ons that some other trainers have these days, nor does it have the price tag of the others. And while this is the cheapest trainer we have on test, it is still a high quality, sturdy unit. It is also compatible with Trainerroad and PerfPRO's virtual power calculations, so even though this trainer doesn't have all the gadgets you still have the ability to use power as a training aid with these supporting programs.
Noise reading 66dB
RRP: $289
Distributed by JetBlack Products
Elite Novo Force Gel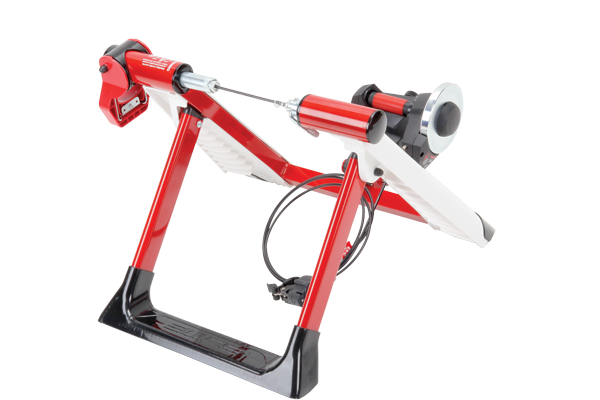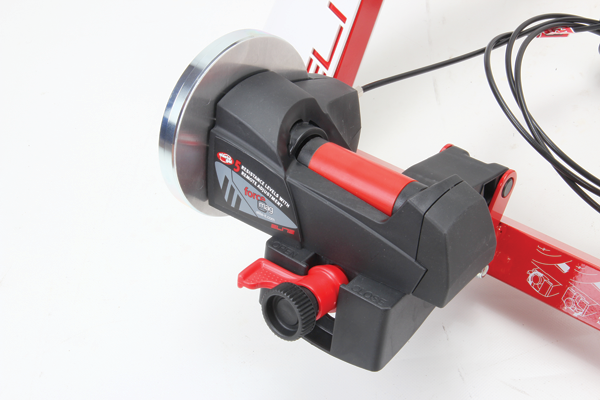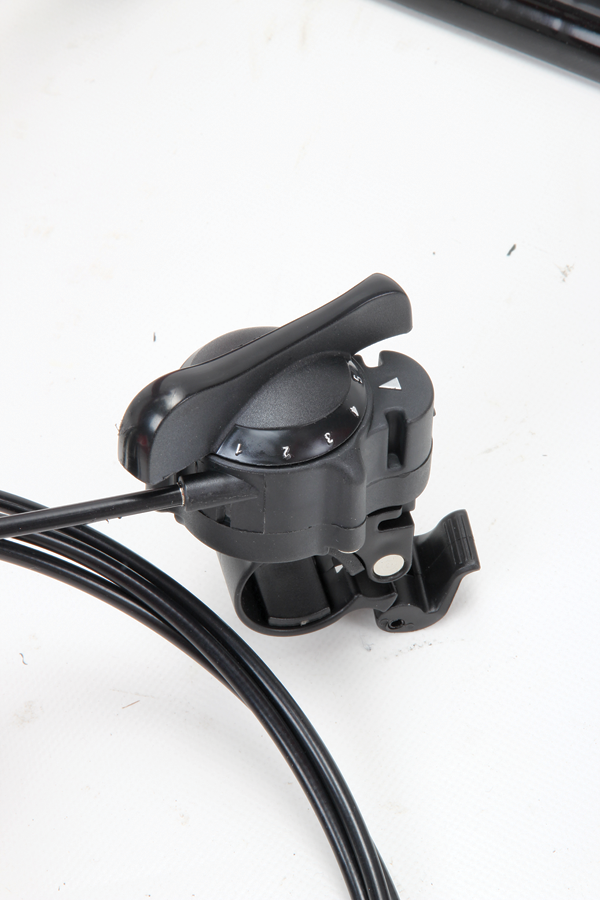 The Elite Novo Force is another folding A-frame-style trainer. It's from the Italian company Elite who have been making trainers for some time and have a range of variants on offer (currently 10 different models). To help guide you through their range, their website has a 'trainer selector' function, and if you choose all the lower options the Novo Comes in as the second favoured option. What does this tell us? It means it is at the lower end of Elite's range for features and functionality, but also price. However that doesn't mean it isn't a good trainer. The Novo Force is magnetic; resistance is provided by way of a variable magnetic force applied to the flywheel. This resistance can be varied by a cable which attaches to the handlebars. The Novo Force is light enough to be portable at 8.2kg and folds up easily, but the cable adds a level of complexity to storage and portability.
It has five resistance settings and on the lowest setting it is easy to do spinning work without any noticeable dead spots. With the resistance cranked up to level five I was able to push out 400+ watts while in the small chainring and mid cassette, which means there is still more scope for those that need it. Although the magnetic resistance does not provide a real road feel it is still a good training partner and is compatible with both Trainerroad and PerfPro. The unit itself is well built, the initial setup is easy and the clamping mechanism makes it a breeze for subsequent setups. The gel roller coating minimises tyre wear which can be an issue when using higher resistance on mag units, and I would have liked to see a slightly larger footprint especially on the front legs as I found the unit not quite 100% stable when punching out harder efforts and out of the saddle.
Noise reading 65.1dB
RRP: $299.95
Distributed by Cassons
CycleOps Jet Fluid Pro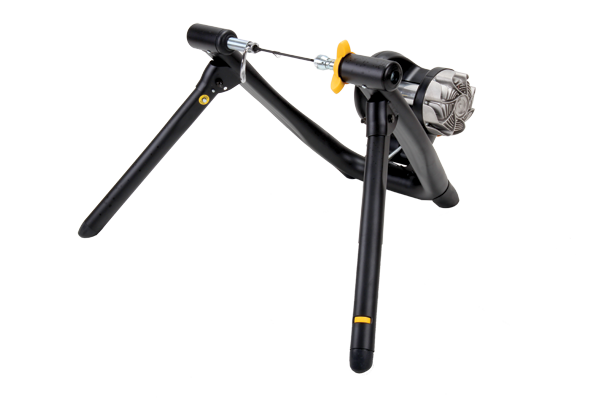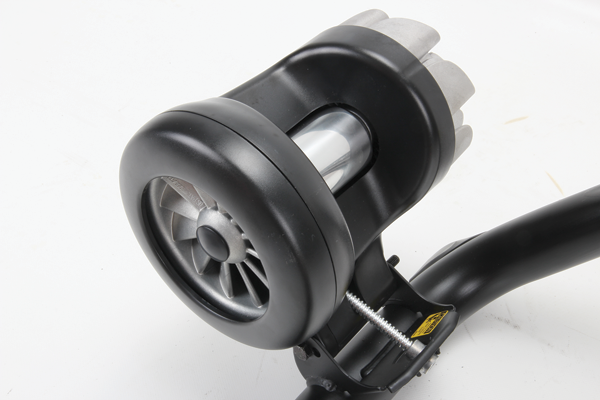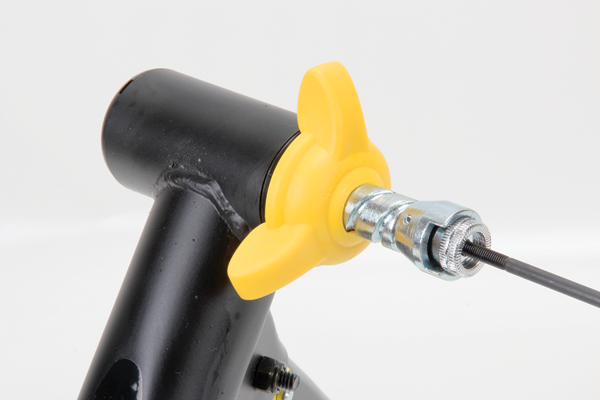 CycleOps are known as much for their power measuring hardware as they are for their indoor trainers. They take attention to detail when it comes to their indoor trainers very seriously with their 'Power Tuned' technology. The Jet Fluid Pro as its name suggests uses fluid as it source of resistance. The viscosity of the fluid gives greater resistance as the effort increases. The fluid on certain units can be affected by rises in temperature, however the Jet Fluid Pro's resistance module is a bulbous unit and the housing that contains the fluid is intricately designed to provide maximum surface area for heat transfer, therefore keeping the fluid cooler for longer.
The unit itself is a simple yet sturdy design; it's simple A-frame that incorporates splayed front legs for a greater stability with one height-adjustable leg in order to accommodate uneven surfaces. The quick clamping mechanism is a breeze to use and locks the bike firmly in place in seconds and a simple screw device holds the resistance unit against the tyre. Again, as with all these types of trainers, you have the benefit of using your own bike but also the downside of tyre wear. The Jet fluid Pro is compatible with both Trainerroad and PerfPro and because it comes from a reputable power meter manufacturer you can be sure the power curve will be realistic and repeatable. Its 9.7kg weight makes it easily portable and its lack of attachments makes it easy to fold up and slide away from sight. At nearly $500 recommended retail it is certainly at the top end of the 'simple trainers' but you can be assured that it will be a quality unit that will last.
Noise reading 71dB
RRP $499.95
Distributed by Monza Imports
Minoura LR960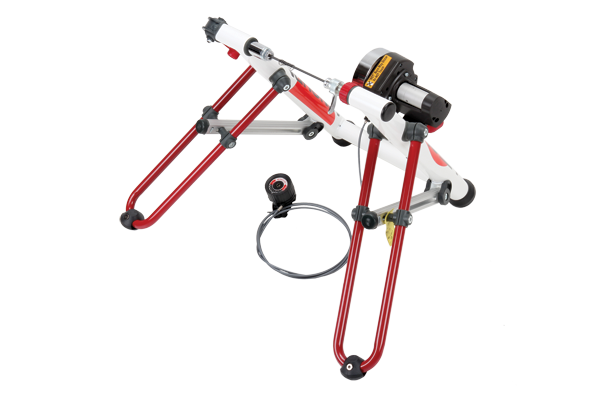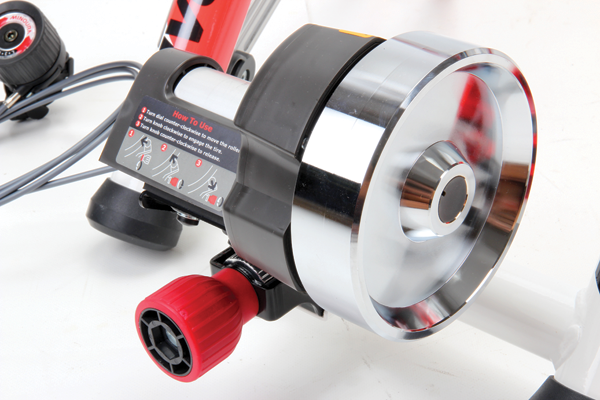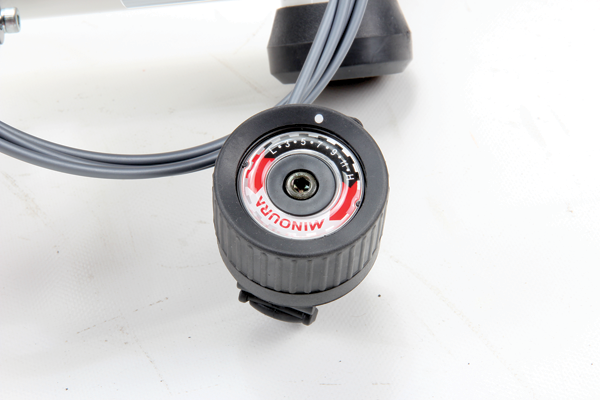 The Minoura LR960 line of trainers sits at the top of its Live Ride series. They are compatible with Minoura's own training app, Live Training, which works with most Apple devices, and with the addition of either Bluetooth or ANT+ sensors transmits data to your device and the app to give you power, cadence and heart rate data. It offers three training modes; course simulation, interval and free riding.
The LR960 trainer itself is a good-looking piece of kit. It is height adjustable to accommodate 24 and 26 inch wheeled bicyclesas well as your 700cs. The resistance unit contains twin magnets which are controlled via the cable-actuated controller, offering 12 resistance settings. The controller is easy to mount and use, and provides a huge range of resistance options. Upon spinning up, the initial whirring noise feels like it will continue to a crescendo; however it quickly plateaus and is actually the quietest of the standard trainers on test. At just 9.2kg it is also light and portable and folds away neatly, but the cable adds a layer of complexity to stowage. It is easy to set up first time and a breeze on each subsequent setup, with a single lever securely clamping the bike. The pressure of the resistance unit on the needed a bit of fine-tuning but once set up there was no slippage. The Minoura has a solid footing and is sturdy under power. As with our other mag unit on test, I was well over 400 watts trying to hold 100rpm in the small chainring and in mid cassette. Minoura claims this trainer generates 584 watts at 40kph, so that should satisfy most riders. The downside of the Minoura is its price and the need to buy additional sensors if you don't already have them to use Live Training, which can make this a slightly pricey package.
Noise reading 64.3dB
RRP: $549.95
Distributed by BikeSportz
Cycleops The Silencer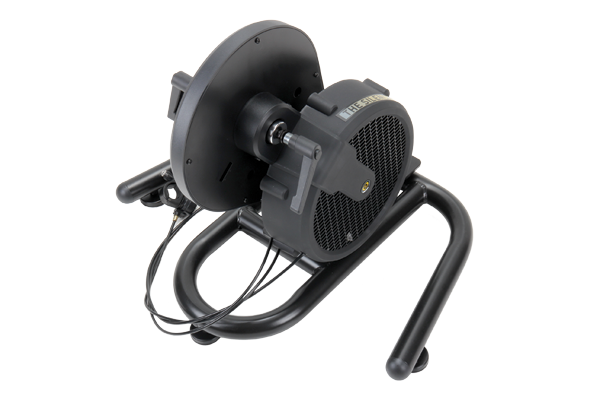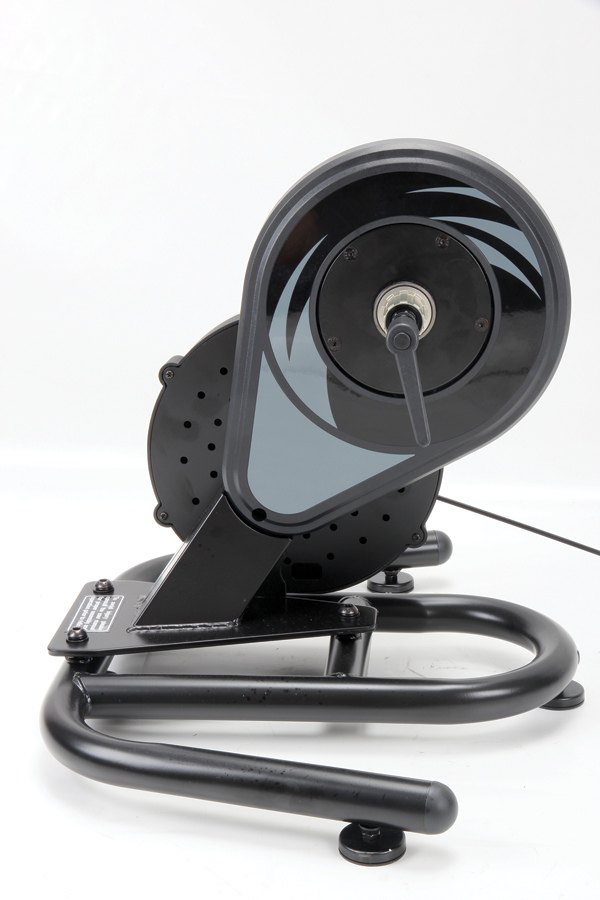 The Silencer from Cyclops is one of the range of direct drive trainers on the market now. Direct drive trainers work by connecting your bike directly to the trainers via a standard cassette, mounted directly on a cassette body that is integrated into the trainer. The advantage of this is firstly that there is no tyre wear, as you remove your rear wheel. The other advantage as the name suggests is that it is direct drive, so there is no power loss through slippage or friction of a normal tyre to roller setup. One downside of these types of trainers can be the need to tune your gears to get them to correctly mesh with the cassette on the trainer then re-tune them when you put your wheel back in. They may also pose some compatibility issues if you run Campagnolo.
The Silencer is not silent, in fact it is above average on the noise front but that seems to be the case generally for these types of trainers, and as the owner of a Lemond Revolution I would say it is pretty quiet by comparison. It uses magnetic resistance which is controlled by a handlebar mounted cable lever and gives five levels of resistance. The Silencer seems well built, and feels sturdy and stable even under efforts. In the highest resistance setting there was no need for the big chairing unless you are a monster. Initial setup was a bit longer due to adding a cassette and getting the spacers sorted to accommodate different width dropouts. Once set, subsequent setups are simply accommodated with the nifty clamps that are reminiscent of the DT Swiss ratchet skewers. While the Silencer is self-contained and needs no power (which helps makes it portable) it is a bit heavy and cumbersome at about 19kg. There is also no facility to fold it up for storage so it will need a permanent home of some sort.
Noise reading 68.4dB
RRP $799.95
Distributed by Monza Imports
Revbox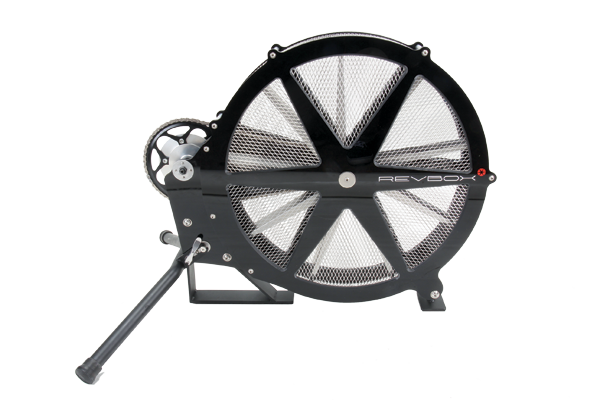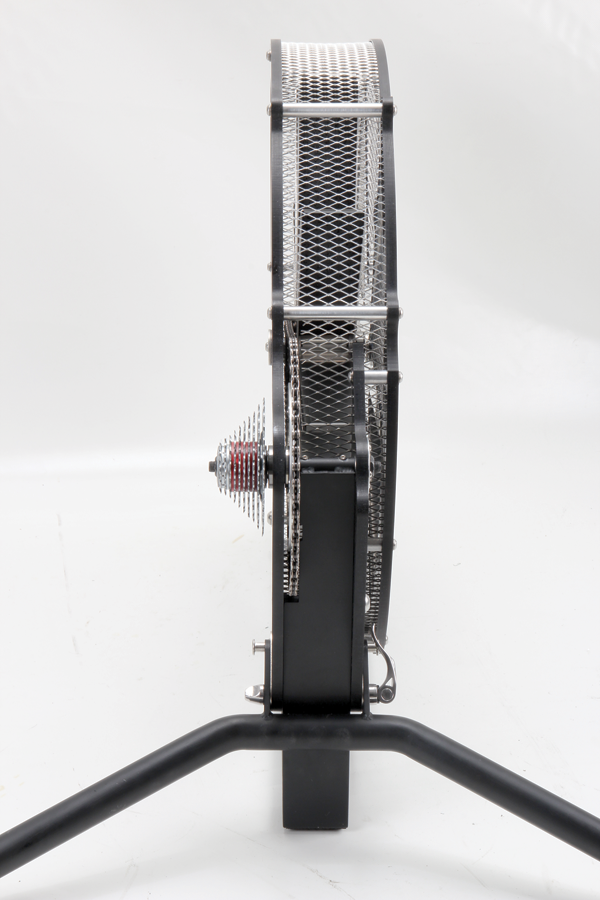 The Revbox is brand new on the market and is certainly different to any of the other trainers on test. The Revbox is a new take on an old concept, being a fan style resistance unit. Older fan style units were extremely heavy and were usually part of an entire stationary bike. The Revbox however is just the resistance unit and you attach your bike in a similar fashion to other direct drive trainers. The Revbox is manufactured in New Zealand using modern materials, and although it looks like a substantial unit, it weighs in at only 12kg making it easily portable – especially when teamed with the optional travel bag. The Revbox is easily assembled, well designed and very sturdy under any load.
The crux of the Revbox is its enormous fan which is almost 600mm in diameter and contains nine blades, which means it displaces a huge amount of air. The trick with the Revbox though is the low inertia of the fan; this means there is almost no 'push' from the resistance unit which can occur on trainers with a weighted flywheel. The lack of inertia makes pedalling on the Revbox like a continuous training drill where you need to 'pedal circles' to avoid flat spots, it also means that all the effort needs to be generated by the rider regardless of the speed that you are pedalling, as there is no assistance from the unit. The Revbox is smooth right through the power range and enables light spinning right through to the claimed 1800 plus watts if you are able to test it. Low cadence work can also be accommodated with the correct gearing, with a 50rpm cadence requiring about 500 watts when in top gear. The Revbox though, is a slightly noisy unit, but the pleasant upside of the fans is the cooling breeze that runs up your back while pedalling. It is also a bit on the pricey side for a unit with no additional features although the different training benefit of the Revbox may indeed be its best feature.
Noise reading 85.8dB
RRP: $999
Distributed by European Sport Imports
Bkool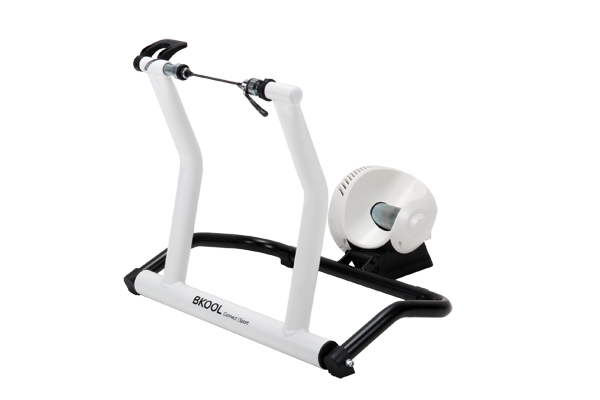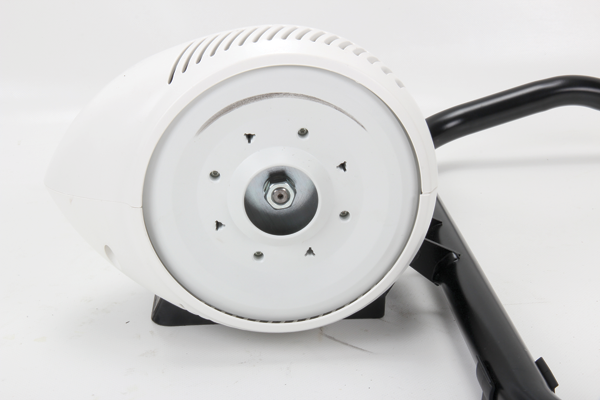 The Bkool trainer is one of the new breed of trainers; connected and live. These connect to either proprietary or third party software to enable the use of programs, to store information and even control the resistance unit.
Now these trainers add a level of complexity to everything you intend to do with them but also have associated benefits. You will need to access and in some cases pay for the additional software on an ongoing basis, you need a computer or device to use the software on, plus you may need add-ons for extra features. The Bkool's software allows you to interface with the trainer via Bluetooth sensors and create workouts, ride against others and also ride along with footage of courses along with the varied resistance relative to the course you are watching.
The trainer itself works on a swing-arm principal whereby the rider's weight is what keeps the bike on the roller. The clamping mechanism is simple and effective and the unit folds quite flat for storage, however it does not have a huge footprint which makes it a little unstable under heavy efforts and even a little rocky on mounting. The unit weighs 12kg which makes it portable, but the need for power and a computer limits that portability. When riding, the software displays all the parameters you could possibly need including power, although the power cannot be calibrated and can be dependent on the tyre pressure and riding position due to the swing arm mechanism. So while the power readings may not be accurate enough for real power enthusiasts, it should be acceptable enough for most. The software really is the big selling point for this unit along with being relatively inexpensive (in this market segment) so if this is something you are interested in I would urge you to have a closer look at the software and the available options in the various subscription modes to see if it is the system for you.
Noise reading 71.3dB
RRP $750.00
Distributed by GKA Sports Distribution
Wahoo Kickr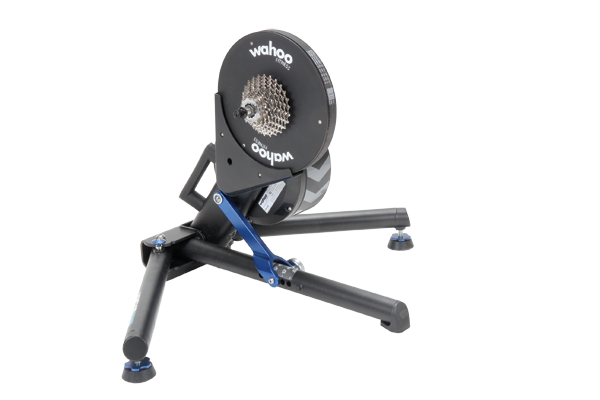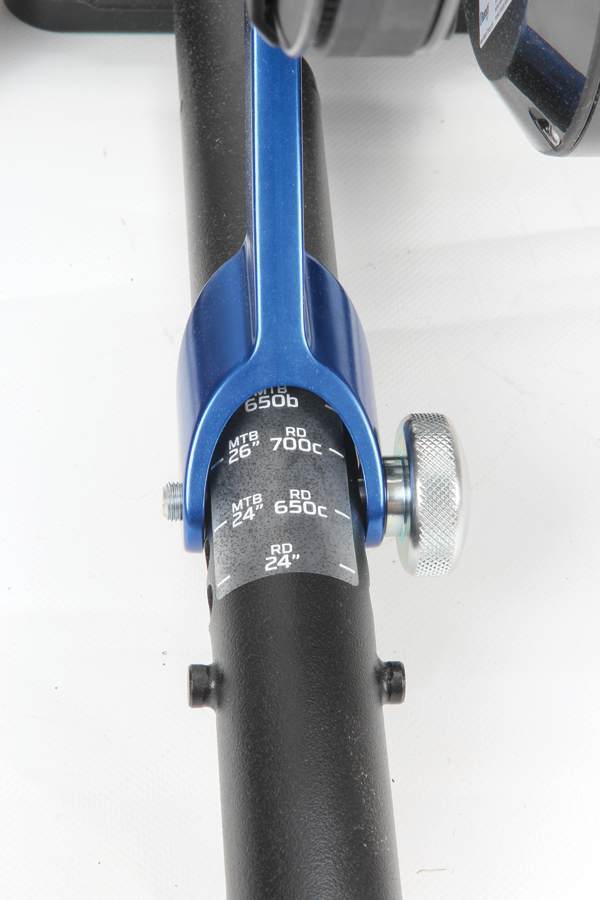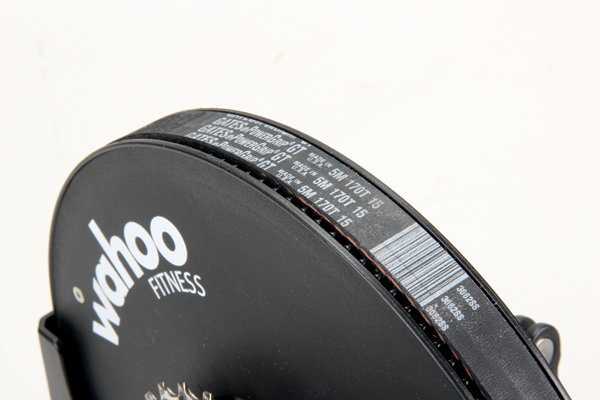 As with the Bkool the Wahoo Kickr is a computer controlled trainer. It is a direct drive trainer, so there is no tyre wear or power transmission issues. The Kickr is solidly built and is adjustable to suit wheels from 24 to 29 inches and weighs in at 21kg which, together with its need for power, does limit its portability somewhat. The Kickr's resistance is controlled electronically by the free Wahoo app for mobile devices. It is easy to set up and can have you off and rolling in a few minutes. The Kickr gives power data and also has a calibration function for ensuring accuracy; this coupled with the direct drive system allows for accurate repeatable power sessions. The app gives the ability to train in four main modes; resistance, erg, level and Sim mode. The Kickr can also be used without the app; as long as it is powered it will still give a realistic power curve when used in association with a bike's gears. The Kickr is an expensive piece of kit at an RRP of $1399, so it would definitely suit those that have a real need for an indoor trainer with extra features. It is however firmware upgradeable to hopefully future-proof it and should also allow any extra features and functions to be added should they be developed. Wahoo have also made their system very open to allow it to access lots of other software systems and computers. It is Bluetooth 4 and ANT+ compatible so can send information wirelessly to any compatible phone or bike computer. The Wahoo fitness app also allows you to record and store your workouts and keep a history of your training. The Kickr is reasonably quiet but certainly not silent, and its large heavy flywheel gives a good road feel. Again due to its expense and the vast range of compatible applications it would be worthwhile spending some time digging deeper if you are considering the Kickr.
Noise reading 68.3dB
RRP $1399.00
Distributed by FE Sports
Tacx i-Genius Virtual Realty Multi Player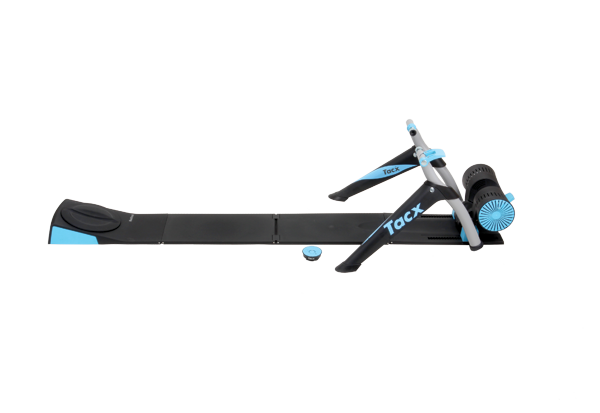 Tacx are one of the premier ergotrainer companies, sponsoring several Pro Tour teams and offering an extensive suite of trainer products. At the top of the Tacx range lies the virtual reality trainer models including the i-Genius reviewed here. This trainer certainly hurts the bank balance but offers a huge range of training options to keep a rider coming back during the cold winter months. The i-Genius requires a fairly decent computer to run the software which drives the trainer. The software connects via an ant+ dongle to the trainer and also allows wireless control and navigation of the software via a handlebar mounted pad. The trainer is a conventional A-frame assembly but with an electric motor brake unit, which allows the software to fully control speed and resistance, even simulating downhill sections of a ride by driving the rear wheel. It is necessary to run the software in order to use the trainer, which limits portability and increases setup time before a ride. The flip side is that there is a plethora of data available to keep the rider engaged during a ride. Feedback on power, cadence, speed, energy consumption, heart rate, distance and more are all visible as instantaneous figures or graphed in real-time. The power figures displayed were comparable to those delivered by the Stages power meter cranks on the bike. In a similar fashion to a Powertap hub, the cadence is cleverly calculated by the software analysing the fluctuation in the power occurring during a revolution of the cranks.
The i-Genius can be used in a free-ride format where the user selects gradient or power figures via the handlebar mounted control. Several more engaging options are also available such as purchased training videos (e.g. train with Cadel Evans) or GPS rides, where the power levels are controlled via the software to match the terrain you are seeing on the screen in front of you. There were too many features to be able to test during this trial including: online multiplayer racing, user-made Google maps courses, steering control and fitness testing protocols.
The i-Genius frame had a good level of compliance allowing the bike to rock and roll an appropriate amount, the quick release wheel clamp was solid and did not creak and the unit folds nicely flat allowing for easy storage and portability. Where this trainer was let down was the resistance modulation, particularly at high power and/or low cadence. Under these conditions, the top of stroke dead spot, became very apparent and pedalling smoothly became virtually impossible. This was a significant frustration with the trainer and it seemed the only way to avoid the problem was to ensure a high cadence was maintained whenever the power was set higher than 300w. The benefit of this being a software controlled trainer is that future upgrades to the power/resistance control could hopefully address this flaw.
The i-Genius is a trainer for those who will be spending a lot of time riding indoors and wants a system that offers plenty of entertaining and engaging options to keep them coming back for more. Additionally to the heavy purchase price there are ongoing costs: licensing for the multiplayer features must be purchased after the first year and training videos are purchased through the Tacx website.
Noise reading 66.1dB
RRP $2,299.99
Distributed by Apollo
Pro-Form TDF Centennial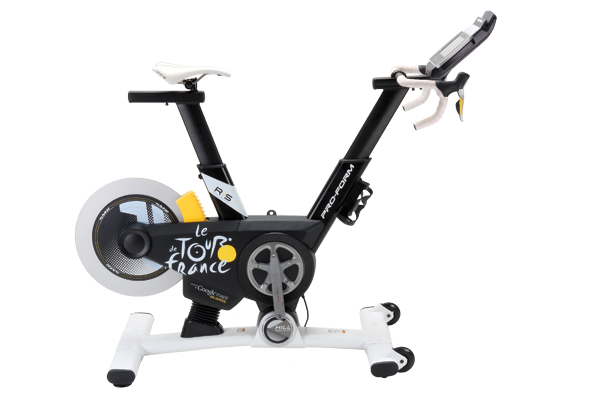 The Pro-Form Tour De France edition, with all its bells and whistles, looks like something you would find in a gym. While it is not intended for gym use it certainly is a fair way beyond your standard exercise bike. The Pro-Form doesn't need a bike – it is the bike, so you can leave your precious carbon steed stored away for racing or café rides and leave the Pro-Form perched in the lounge room for workouts whenever you like. It is also worth noting that the Pro Form does not fold or collapse and was too heavy for me to easily weigh, so while it does wheel away it needs a decent sized storage space. While the lounge room may not be the first option for most trainers the Pro-Form is for the most part silent. The only break in the silence apart from any deep breathing is the levelling feature, which tilts the front end of the bike to suit the relative terrain. The Pro-Form has a touch screen mounted on the handlebar which, when connected to your Wi-Fi, gives the bike the ability to interact with the 'iFit' fitness program which enables you to track, store and create workouts. The screen when connected also gives access to the web, so you can Google or Facebook while riding. The TDF model also comes with preprogramed stages of the TDF built in so you can jump on and ride a tour stage without the airfares. It is able to recreate most standard bike seating setups, the shift levers look like modified Di2 levers and operate the bike's gears, although the gears do change the resistance they do not accurately replicate real bike gear changes. You also have the ability to make your own workouts or recreate a favourite ride by plotting your ride on the maps on the screen and then you can ride anywhere you like, all the while watching the scenery go by in the street-view mode. I tested out the mapping by recreating a flattish TT course I have near home. The software seems to dramatically overestimate the changes in power and elevation when calculating rides that may be known to you but not by it, with it requiring me to push 400+ watts (by its calculation) to ride on a road that had one degree of rise in order to just keep the pedals turning. So while it seems to be a decent tool for those that need a quiet workout and taken for what it is, it is a great machine, but for those looking to replicate the feeling of riding a real bike on a areal road it does fall a bit short.
Noise reading 42.5dB
RRP $2,999.00
Distributed By
Trainerroad (Subscription)
Trainerroad is an online training service that has become very popular of late. It is used to compliment compatible trainers and allow power based training programs to be set and followed even in instances where no power meter exists. Trainerroad, through an ANT+ dongle plugged into your computer, is able to communicate with the ANT+ sensors on your bike or your heart rate monitor to calculate certain parameters. If you have a compatible power meter then Trainerroad can read this directly. If not, and you have a compatible trainer and the required sensors then Trainerroad takes the known power curve of that trainer and along with the speed from the speed senor can calculate a 'virtual' power. Trainerroad's test results claim it to be "pretty darn accurate" and in any case if you are using it as a standalone training device the actual power number is not as important as it being repeatable. The power figures you will train off should also be based on an FTP power test you do once commencing with Trainerroad, so as long as all your rides are done on the same trainer with the same tyre pressure and roller tension then your power readings should be consistent, repeatable and useful for training.
RRP: $105.65 per annum
PerfPRO Studio (subscription)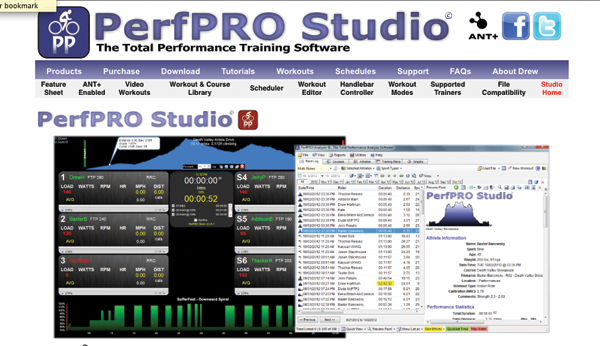 PerfPRO is similar to Trainerroad with the added advantage of being able to electronically control a Computrainer, Kickr or Saris PowerBeam trainer.
Full lists of supported trainers are on the Trainerroad and Perfpro websites.
RRP $99.95