Luke Meers test rides a pedal-based power meter system – the Favero Assioma Duo.
There have been many key developments that have pushed the power meter market along. To my mind, Stages' introduction of a much more wallet-friendly single-sided power meter was a market shifting moment. Since then, there have been numerous new entries into the market, but most have either been quite expensive (such as the original Garmin Vectors) or have been cheaper but plagued by reliability issues (such as the original 4iiii power meters).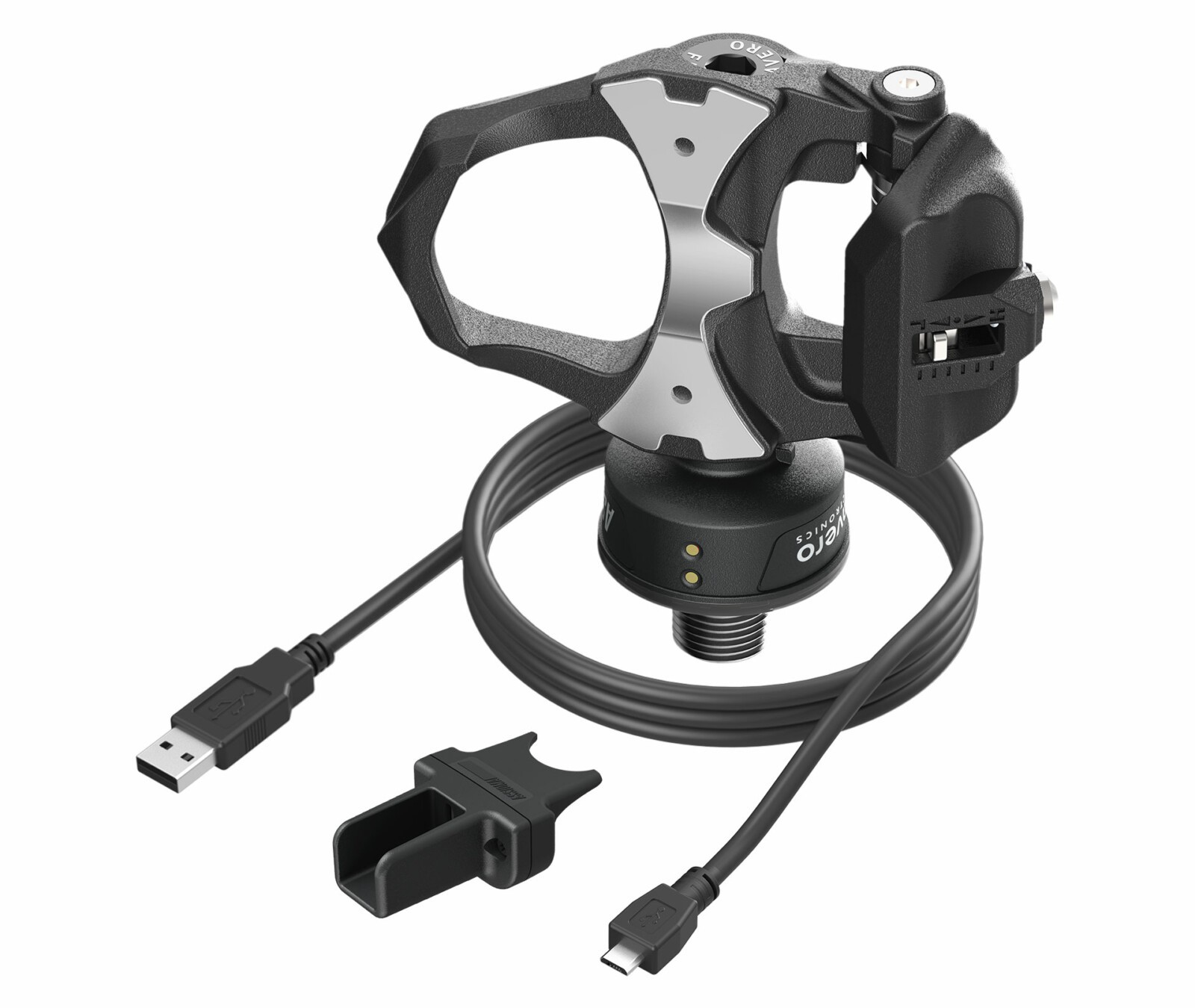 Enter the Favero Assioma Duo/Uno. The Italian manufacturer has produced a product that offers features matching other top-end products, such as dual-side measurement, however the difference is that these pedals are priced towards the bottom end of the market.
This article is part of a two-part review to delve into whether the Assioma pedals can back up the promise of the spec-sheet or whether they are more like buying an old unreliable Alfa Romeo: "It seemed like a good idea at the time." This first part looks at the specifications and setup, and then in a future issue of BA, we'll delve into how the pedals perform during months of hard riding and racing.
Favero is an electronics company that has only fairly recently delved into sports training equipment. It has clearly brought some smarts from other areas of the company to produce the Assioma Duo pedals.
The Assioma pedals are available as the single-sided Uno ($640) or the two-sided Duos ($1100) which is what is tested here. There are a few other pedal-based power meters on the market, but Favero has adopted a different approach, incorporating the electronics into the small pod that sits inboard of the pedal body around the spindle. This makes the pedal look quite different to a normal pedal and from appearances you would think the pedal body is moved much further out, increasing the Q-factor. In actuality, the pedal body is only about 1mm further out than standard, and the pod is much smaller and not particularly noticeable.
Loaded With Features
The Assioma Duos boast quite a lot of features, including metrics such as true left-right balance (some power meters offer an estimated figure for this), pedalling smoothness and torque effectiveness. These are attainable due to the Duos recording instantaneous angular velocity, which means the pedals can determine not only the average power and cadence but how the speed and power varies throughout the pedal stroke. We'll unpack more of how useful these features are in the follow-up report.
One interesting approach Favero has taken is that all of the electronics are fully encased in resin. This is quite clever because it ensures a very high level of robustness and waterproofing. But the downside is if there is a failure, replacement will be required rather than repair.
Many of the current crop of power meters use replaceable batteries such as CR2032. The Assioma has gone for rechargeable batteries which are charged via magnetic connectors. This is probably a smart choice as it works well with the completely
sealed-system approach and should contribute towards the robust operation.
Battery Life
The downside is that charging will be necessary more often than battery replacement would be. Favero claims 50 hours of charge time (more on this in the follow-up report). The other downside is if/when the batteries die, the whole power meter is also dead by association. Favero claims that after 500 recharges the battery life should only drop by 20 per cent. Assuming these figures are correct, that is approximately 700,000km of riding, by which stage the battery life is still at 40 hours per charge.
Needless to say, battery life shouldn't be a problem. Comparison with Garmin Vector 3 pedals is valid here; they claim 120-hour battery life, but these are for replaceable batteries. So they have more than double the battery life but require purchasing of batteries every few thousand kilometres.
One dealbreaker for a lot of cyclists may be the pedal body. Favero has opted to partner with Xpedo, which means the pedals are compatible with Xpedo cleats (provided), Look Keo or similar. This might alienate a portion of the market which is committed to Shimano or Speedplay pedals. I'm assuming the licensing agreements with these companies are too prohibitive to allow easy partnerships with third-party companies. I've used Look Keo pedal systems for a few years now and have had few problems with them.
The Assioma pedals feel solid upon click-in and the resistance to float seems about right. As with most pedals, the tension is adjustable. The pedal body can be removed from the spindle and replaced when necessary.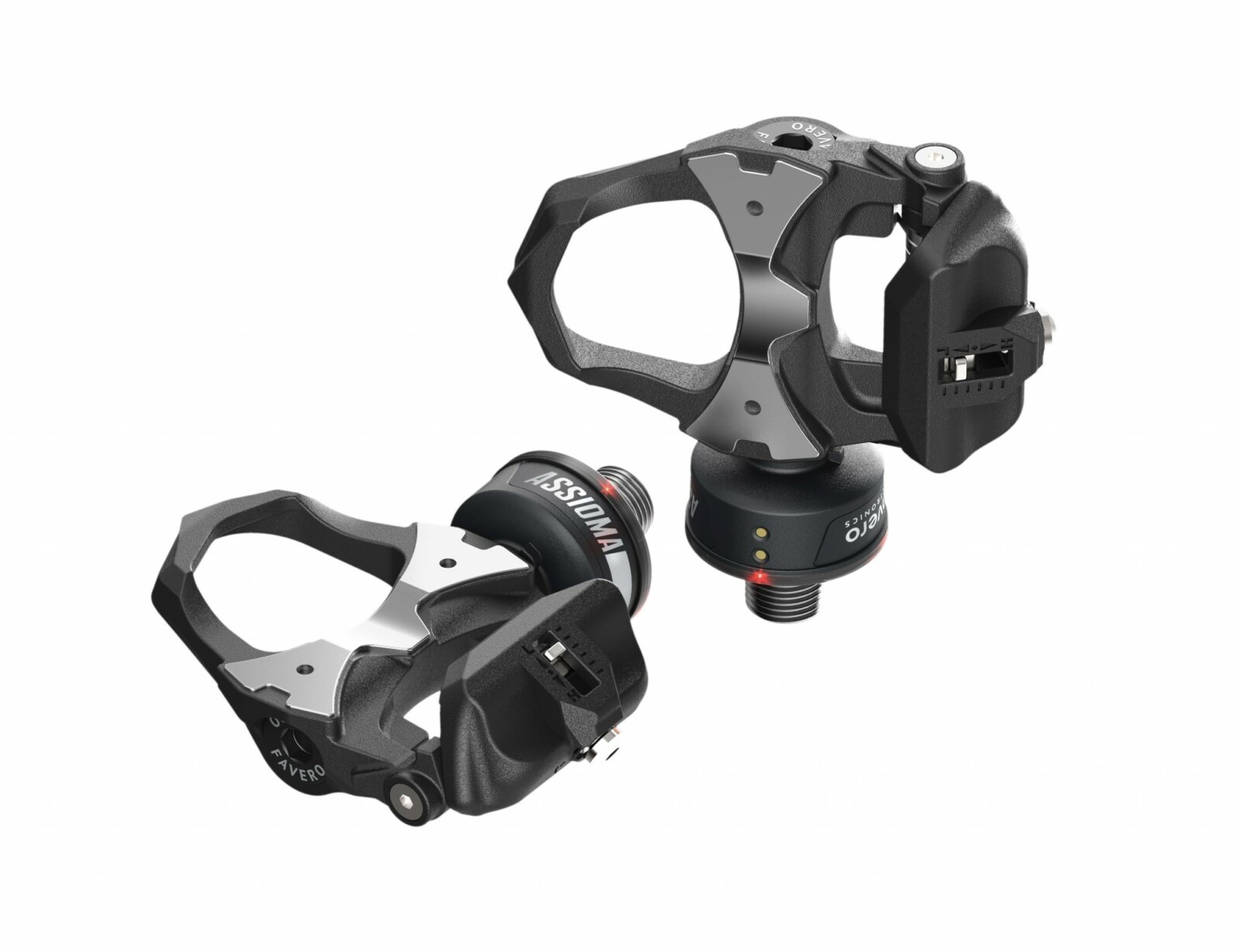 The Duo pedals weigh in at 300g for the pair (+- 3g depending on the specs list sourced). This is fairly impressive since many pedals are already heavier than this without any added power meter technology. Again, this compares favourably with the more expensive Garmin Vector 3 which weigh in slightly heavier at 316g.
Setting Up The Pedals
Setup is as easy as it can get for any power meter. Simply fit the pedals and activate them in the Favero phone app (before first use only). They paired immediately with my Garmin and calibrated easily. Done. This makes switching between bikes so simple and has to be one of the most significant benefits of pedal-based power meters.
So how well do they work? We will unpack more on this in the follow-up article (Shane Miller also has some good analysis on this) but from a few weeks of riding and comparisons with my other power meter which I fitted on the bike, there is very little to find fault with. In fact, the power seems less prone to spikes or dropouts than my Stages or Pioneer power meters (both of which work fine, too).
So is this all sunshine and rainbows? Well, yes, so far it is. A longer-term test may provide something to quibble about, but for those who are happy to ride using Keo cleats, the Favero Assioma system is hard to beat for value, features, weight, simplicity and user-friendliness. I'm looking forward to logging some serious hours on these and seeing what they can do.
Specifications
Data Recording & Transmission:
Protocol – ANT+ PWR (CT + PO) profile, Bluetooth v4.0
Transmitted data: power (Watt), cadence (rpm), L/R balance % (only
for Assioma DUO) torque efficiency (TE), pedal stroke uniformity (PS)
Power range: 0 to 2000 W
Power accuracy: ± 2%
L/R balance: 0 to 100% (DUO only)
Cadence: 30 to 180 rpm
Cadence sensor: internal, built-in
Battery Type: rechargeable LI battery
Battery Life: 50 hours
Pedal weight: 149.5g (with sensor) / 125g (no sensor)
Max cyclist weight: 120kg
Compatible cleats: Look Keo
style cleats
Price: $1100 Duos; $640 Unos