On March 19 some 200 keen cyclists will start the 145 Classic: Ride for Youth, a challenging test of power and endurance from Sydney to top of Jamberoo Mountain Pass via Kiama.
Registrations are still open with rider slots available for those up for the charity-based challenge. If keen, you have the choice of the 120km ride from Sydney to Kiama or the full 145km, including the Jamberoo Mountain Challenge.
A memorable day is assured, but you'll also be riding for a very good reason. The 145 Classic raises funds for the Sir David Martin Foundation, a non-profit organisation dedicated to helping young people in crisis. Fittingly, the ride concludes at the foundation's Triple Care Farm, a place that each year assists 100 homeless youth make lasting changes, giving them hope for the future.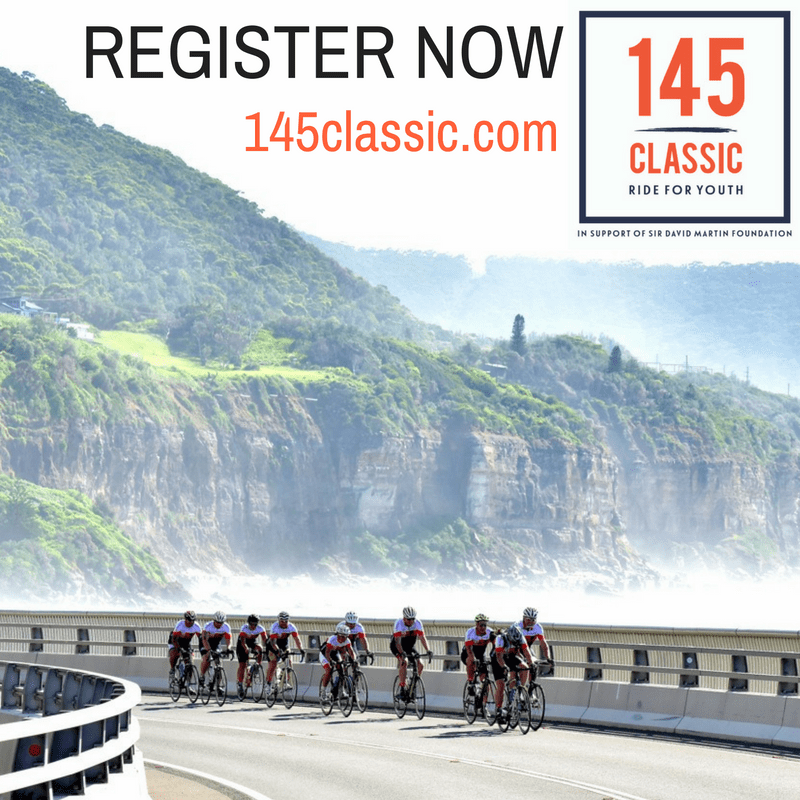 Jamberoo Mountain Challenge
And what a challenge it is – a 25km timed ascent of the legendary Jamberoo Mountain Pass, with gradients up to 22%. The Pass is a 25km ride from the base of Jamberoo Mountain in Kiama. It finishes at the gates of Triple Care Farm in Robertson. The first 13km is through easy rolling countryside. The next 12km averages 12% gradient with the steeper sections up to 22%. Putting aside the brutal climb, the ride to the summit and view from the top are nothing short of spectacular.
An Early Start
The 145 Classic starts from the Centennial Park Kiosk at 6.30am on Sunday March 19. All riders should arrive at Centennial Park by 5.30am for final registration and group allocation.
The ride is limited to 200 participants – divided into Teams or Ride Groups of 22 riders. The estimated duration of the ride, including the Jamberoo Mountain Challenge, is 6-8 hours, with riders expected to reach the finish between 1.00pm and 3.00pm.
The Course
Starting from Centennial Park, all riders will make their way through the southern suburbs of Sydney along the M1 and Princess Hwy. From here they will make their way along the coast, riding the scenic Sea Cliff Bridge to Wollongong, then on to Kiama. For those brave enough, the ride will continue through Kiama before turning off beginning the climb up Jamberoo Mountain.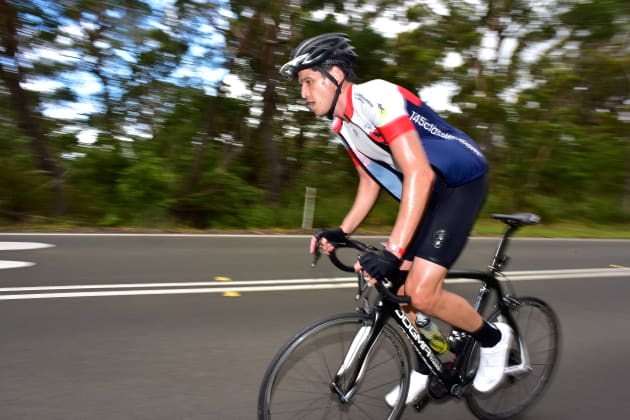 There is parking available throughout Centennial Park in Sydney, or nearby Moore Park/ Fox Studios. Parking will also be available at Triple Care Farm in Robertson on Saturday March 18.
For further details or to register visit https://www.everydayhero.com.au/event/145classic2017