In the first of a series of columns on La Grande Boucle, Anthony Tan gives his unique take on the opening days of the 2022 Tour de France.
Was the Grand Départ a success?
In one of the most, if not the most, cycling centric cities in the world, how could it not be?
"I think you have more bikes here than people," said EF Education-EasyPost sports director Matti Breschel, who grew up near Copenhagen and now lives in the city centre. "There are more bikes than cars. If I meet up with my friends north of Copenhagen for a ride, I have to pass through the city, and it is just one big highway of bicycles. Everyone is going to work or school or wherever. Everybody rides." (Read: Explore Copenhagen with Matti Breschel.)
Everybody rides.
How I wish we could say the same here in Australia, although I have to say things are slowly improving. Here in my hometown of Sydney I'm riding more yet I'm shouted at less, and there are more cycleways being built and more in the works – though from a purely commuting standpoint, the interconnectedness of bike routes that exists in cities like Copenhagen or Amsterdam is nowhere near there. (Bicycling Australia editor Nat Bromhead spoke recently to Andrew Brodie, a Senior Urban Designer at Hatch Roberts Day, who listed six steps to improve Australia's cycling infrastructure.)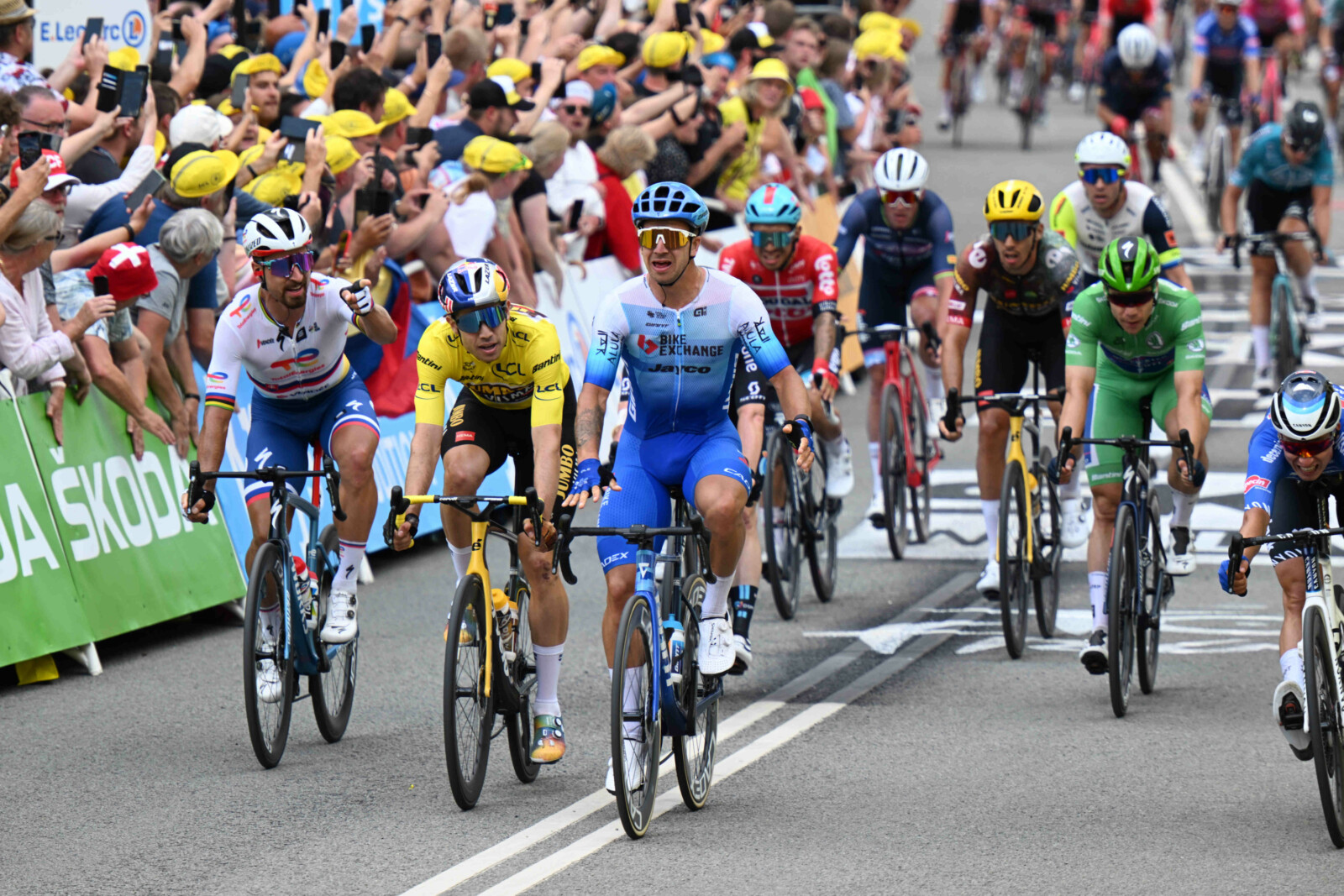 In 15 minutes, we learned a lot
The Tour's first stage traditionally begins on a Saturday, however to accommodate the transfer from Denmark to Dunkirk and thus have three rest days, we saw La Grande Boucle begin last Friday with a 13.2 kilometre time test in downtown Copenhagen.
I love Le Tour kicking off with a time trial. It showcases the host city for the Grand Départ in a way that an en ligne (road) stage cannot; and, believe it or not, 15 minutes or so of balls-to-the-wall riding is enough to tell us who is in form and who is not.
The two overwhelming favourites, Tadej Pogačar and Primož Roglič, are in top shape, although for Roglič's team-mate Jonas Vingegaard – while initially riding as a domestique, he finished second overall last year – to come in one second ahead in a discipline that should have suited Primož more than Jonas, for me speaks volumes.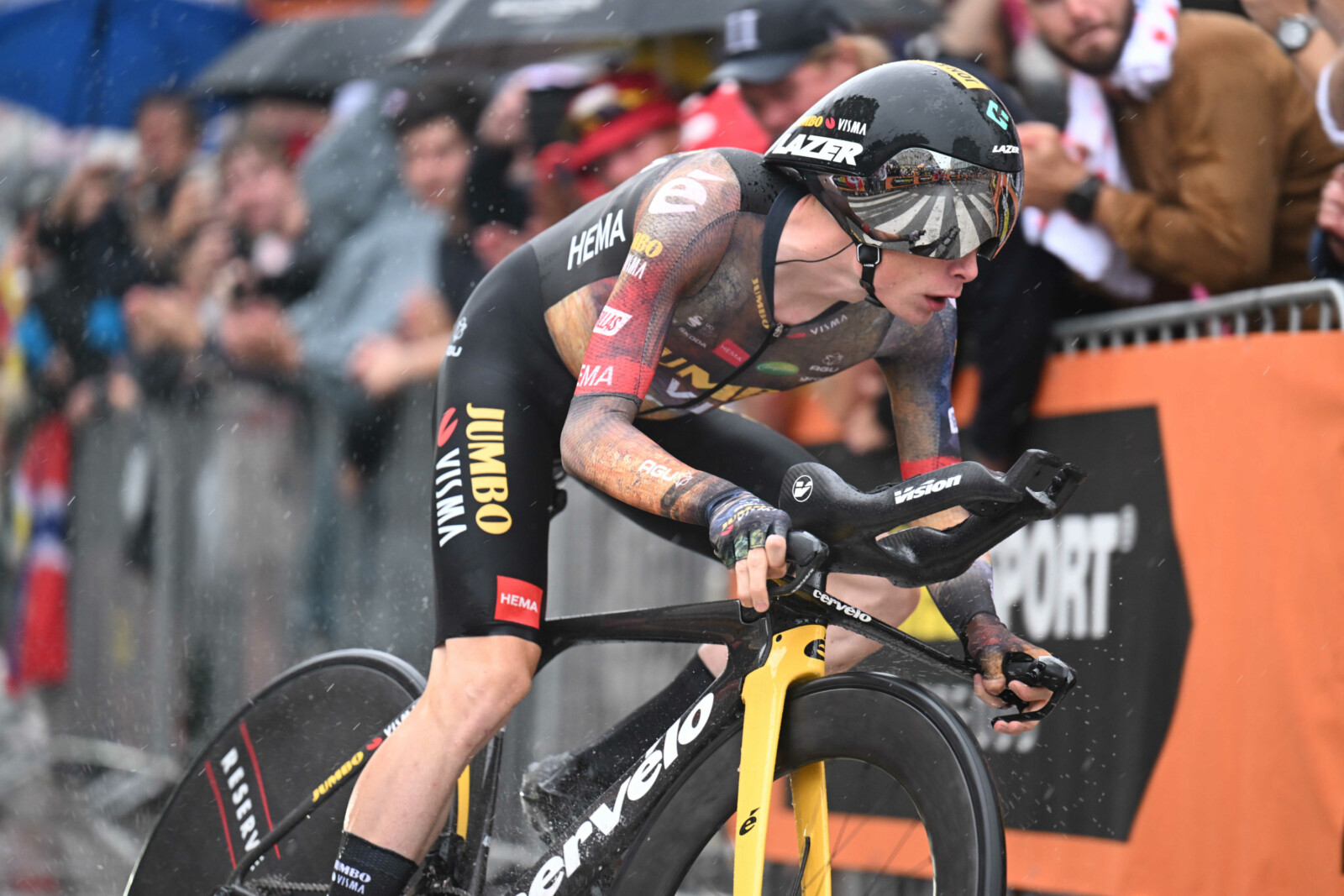 Along with Classics star Wout van Aert, Jumbo-Visma had three riders in the top 10. As in 2020 and '21 they're the strongest team – but are they the smartest team?
We'll find out soon enough.
Of course, it's a matter of staying on yer bike throughout this sketchy first week – actually, come to think of it, the entire Tour is sketchy; there's no other race with so much tension each day – every stage is raced like a Classic – and when you're up against someone with the calibre of Pogačar, it can't hurt to have two leaders who can both win.
Co-leadership only becomes an issue when the leadership roles or hierarchy is not clearly defined or enforced by team management, or if one leader is not prepared to accept that in a particular race, there is someone stronger than them – such as the inter-team friction between Greg LeMond and Bernard Hinault at the 1986 Tour, or more recently, the internencine rivalry between Bradley Wiggins and Chris Froome that almost saw the former quit the 2012 race while wearing the maillot jaune of race leader.
Same same
While I revelled in watching the opening time trial, I'm not sure if two consecutive sprint stages was the way to maintain enthusiasm for those watching from afar. Okay, it was cute for local lad Magnus Cort (EF Education-EasyPost) to go in the break and get the spotty jersey on Stage 2 before the sprinters had their way – but two days in a row?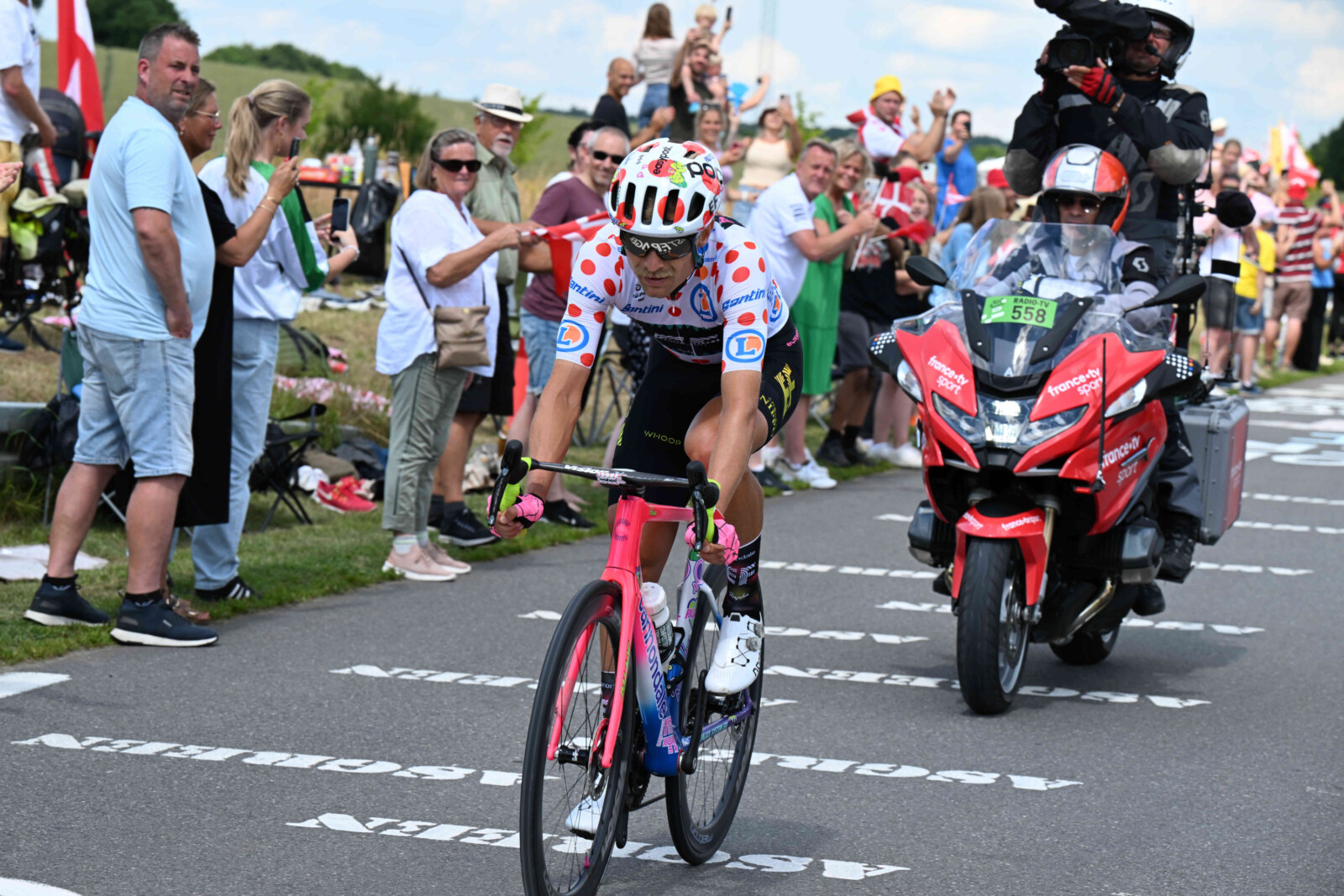 Audiences need to be entertained, especially for viewers watching in timezones like those in Oz, and an Ardennes or Flemish Classics-style parcours with a punchy hilltop finish would've mitigated an overindulgence in caffeine and chocolate for the simple act of staying upright.
That BikeExchange-Jayco has broadened their goals to once again include sprint stages with Dylan Groenewegen and puncheur-style courses with Michael Matthews, rather than an all-out focus on general classification, is a good thing; vindication came Sunday in Sønderborg.
I always thought it too one-dimensional, not to mention too risky, to focus entirely on GC when they had the Yates twins and Esteban Chaves as their leaders for Grand Tours with other objectives a distant second or virtually non-existent. Adam Yates leaving for Ineos Grenadiers in 2021 and Chaves switching to EF Education-EasyPost will turn out to be a blessing for BikeExchange-Jayco, I'm sure of that.
The elephant in the (commentary) room
Speaking of entertainment, how have your found the Tour on SBS sans Tomo and Robbie?
Broadcasting the world's biggest bike race and one of the network's most important assets without a host, to me, feels like something's missing. I've written about this for Bicycling Australia but this fact is worth repeating: Michael Tomalaris was the host for 26 years – and a bloody good one.
Tomalaris got you excited. He made you want to watch, even when the stage was boring as bat-poo on paper. He wanted to make you feel like you were there with him. He wanted you to love Le Tour as much as he did. And for the most part we went along with him.
Okay, occasionally he forgot a few facts or made some blunders, but so what? He's only human – we all are. Besides, that where guys like Robbie McEwen came in, to explain the nuances and intricacies of a sport in his matey, jovial, often humorous though never condescending, way.
He was as natural a television commentator as he was a sprinter.
Matthew Keenan, Simon Gerrans and Bridie O'Donnell are all good in their own way. Are they TdF host material? Not yet. (Just my opinion.)
How are they as a commentating group? Well, as Tomalaris said to me after McEwen got the flick in January this year, the best commentary teams have historically been duos. In professional cycling the most famous was of course Phil Liggett and the late Paul Sherwen. Towards the latter stages of their partnership when broadcasting to an American audience, they would bring in the inimitable Jens 'Shut up legs!' Voigt for a bit of spice, but it would just be as a cameo, not the entirety of the stage.
Is Three A Crowd?
If threesomes were such a grand idea, they'd be universally accepted and marriage would be a thing of the past.
I'm not privy to what goes on at SBS anymore, and perhaps the commentary trio will soon find their groove, but I think there will be some shuffling after this year's event.
To quote BikeExchange-Jayco owner Gerry Ryan after the victory of Groenewegen: "It's all about people and putting the right people together."