It was the most exciting, challenging, feared and revered stage of the 2022 Tour de France yet, and certainly the most eagerly anticipated.
Akin to a mini Paris-Roubaix, Stage 5 of this year's Tour transported the riders to a Cobbled Classic and certainly left its mark on the peloton.
A bittersweet affair, it was heartbreaking to see Aussie GC hopeful Jack Haig crash out of his second consecutive Tour. But sadness turned to celebration a little further up the road as veteran Aussie pro Simon Clarke notched up a historic stage win – his first Tour stage victory and the first for his team, Israel-Premier Tech.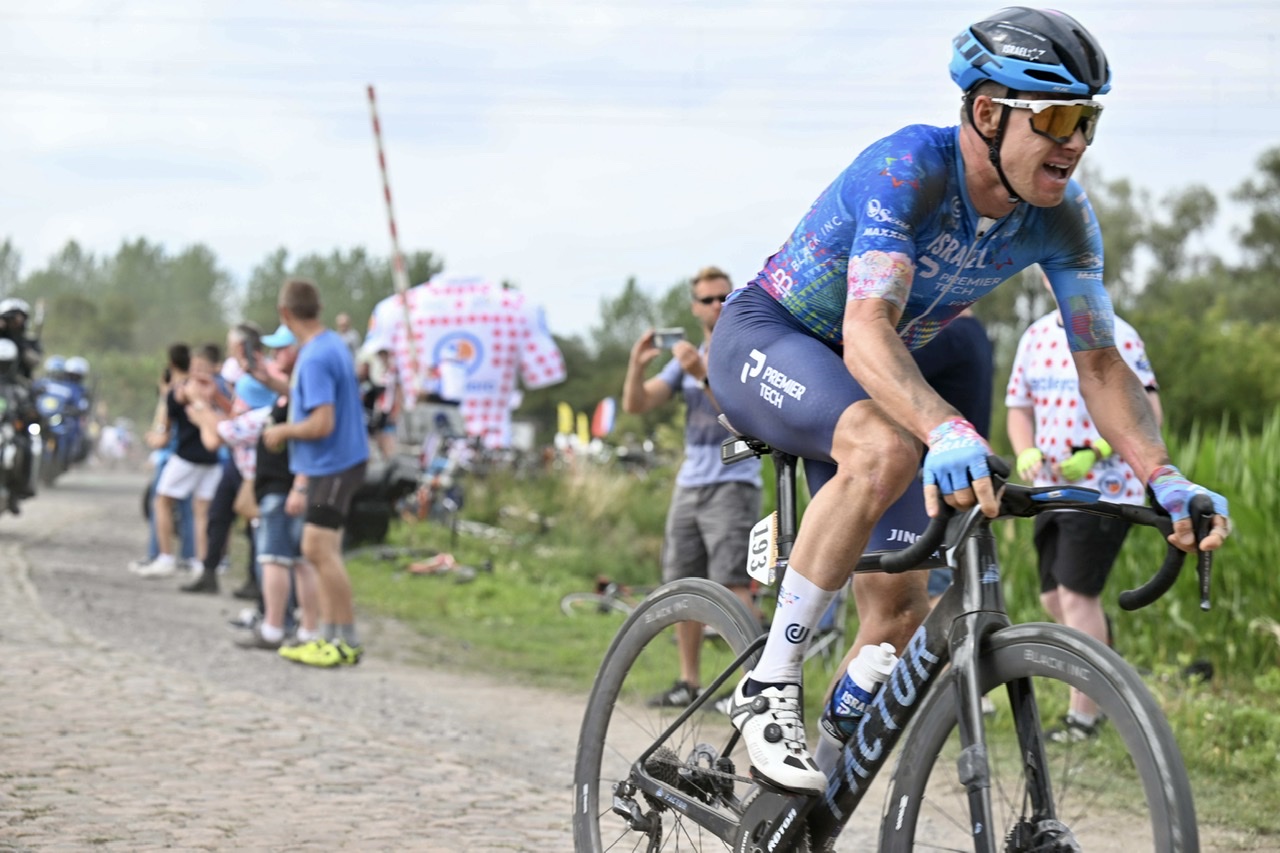 A Pro Without A Team
The ultimate example of never giving up and never giving in, Clarke was a pro without a team just a few short months ago.
"To have Israel ring me up and say, 'we'll give you that chance', just gives you such a reality check to make the most of every opportunity," Clarke said after the photo finish.
"All year this season, I've come out in every race swinging," he continued. "I still can't believe I got it on the line there. Taco was well ahead of me with less than 50 metres to go. I was cramping in both legs and I just lined up the biggest throw I could possibly do and I just prayed it was enough."
It certainly was enough, it was indeed a career-defining win and the crowning achievement of one of Australia's favourites pro riders. And he ain't done yet.
Gallery – highlights from Stage 5 of the 2022 TDF with images by Stefano Sirotti.