Aussie rider Chloe Hosking has won the prestigious La Course by Le Tour de France in a bunch sprint on the famed Champs-Elysées in Paris.
In a thrilling finish, Hosking out-sprinted some of the biggest names in women's cycling, including former World Champion Marianne Vos (Rabo-Liv), to take the prestigious win.
An almost stunned Hosking said the question "Are they coming? Are they coming?" went through her mind in the closing seconds of the sprint.
"And then they didn't come!" she said.
"To cross the line with my hands in the air was just crazy. I just kept riding after the finish, and people probably thought I was a bit weird," Hosking added.
"But my family and my fiancé are about 200 metres past the finish line, so I just wanted to go and see them. I think we're all in a bit of disbelief at the moment."
Describing her fellow Wiggle-High5 team mates as "incredible", Hosking said getting to the front took a gallant effort.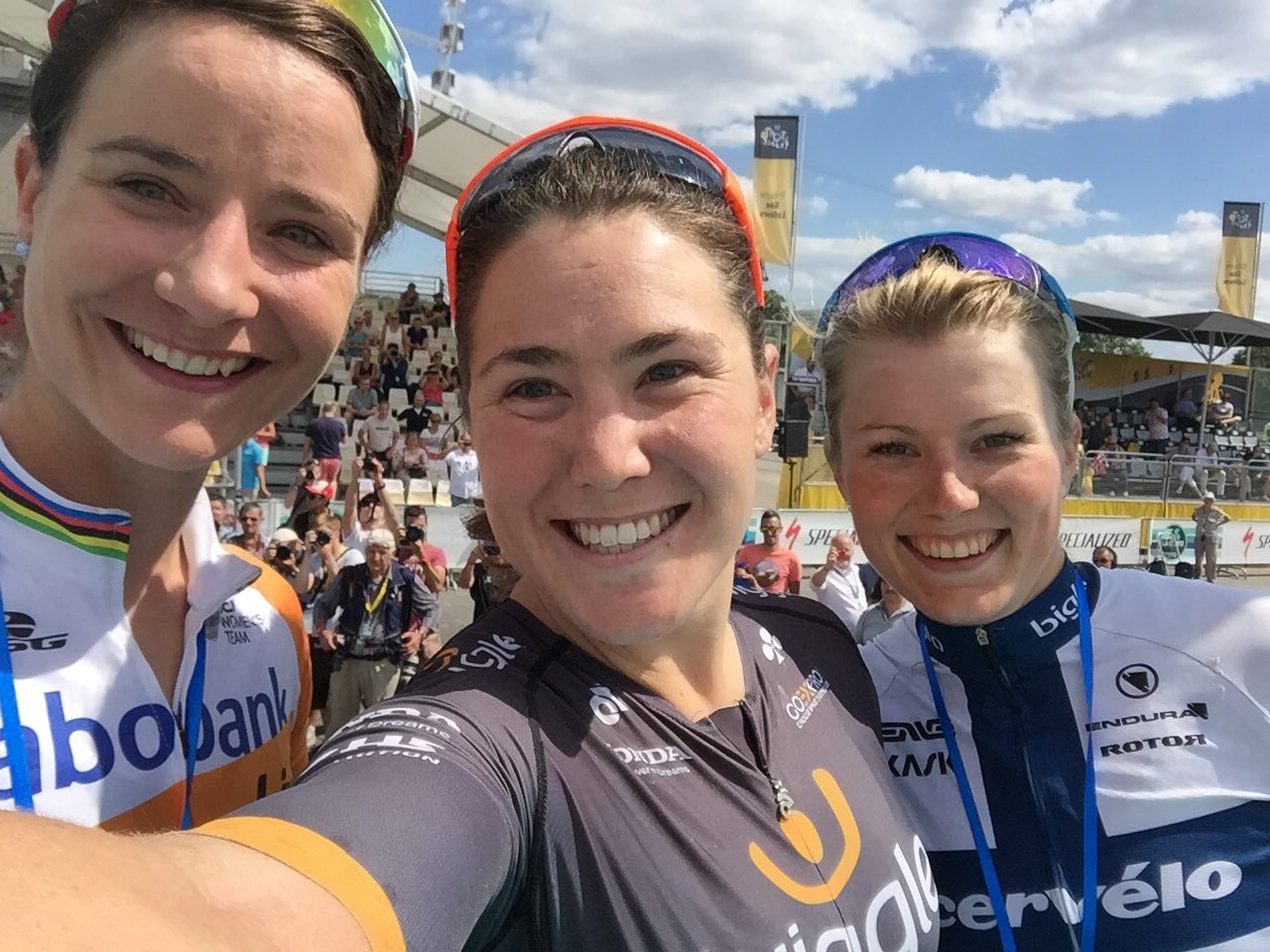 "There were a few moments there. We missed that first break that had about three or four girls in it, but I just looked up the peloton and they were all just on the front. Then Amy Pieters was in a break with a lap to go, and I don't even know when we caught them.
Amy Roberts, our young British rider, was up the front, then at the back, and then up the front and never gave up. Then of course Audrey, our French rider, was protecting me for the last three laps, and put me in position."
"I'm so lucky!" she said.