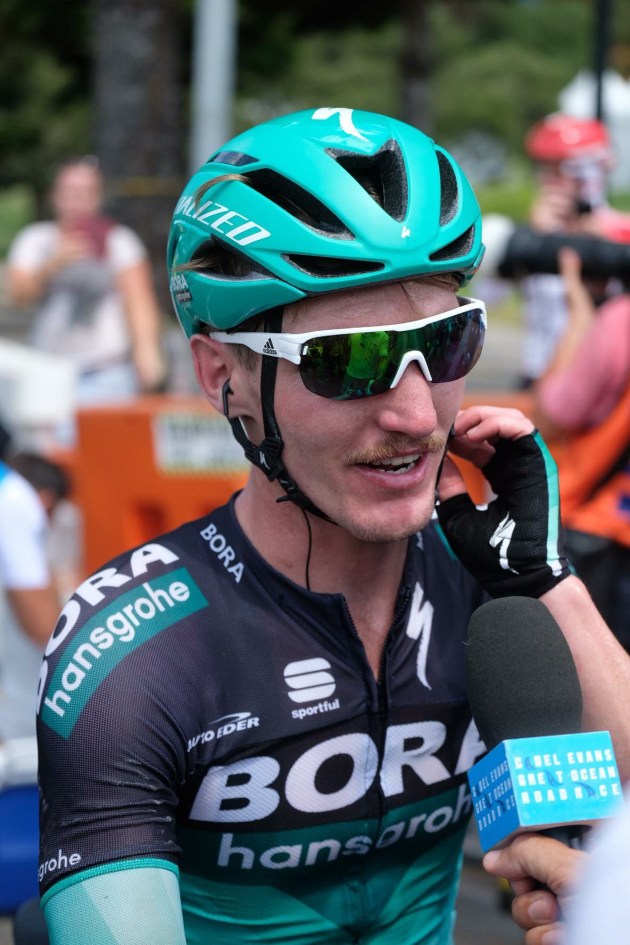 Australian allrounder Jay McCarthy enjoyed one of the most stunning career victories to date, the 25yo beating some of the biggest names in the sport to win the Cadel Evans Great Ocean Road race.
Racing in temperatures of 40 degrees, 105 of the world's top riders took to the start line of the fourth edition of the race – a WorldTour event rapidly gaining a reputation as one of the most thrilling one-day races of the year.
"In this race everything went well," said Jay, the first Australia to win the event. "I was a bit disappointed with my performance at the Tour Down Under," he continued.
The young Queenslander said he had made the trip to Geelong with confidence.
"It was good that Daniel Oss was with me in the last kilometre," he said "We had Chaves and Viviani on our heels and it motivated me to have a teammate there in the final. I'm really happy to end my racing in Australia in this way."
Racing a164 km route that included breathtaking views of Barwon Heads, Torquay and Bells Beach, the peloton then headed to Geelong for three laps of a 16.7 km finishing circuit.
Viviani Hot On His Tail
It was on the final lap that a select group of riders managed to take a small lead, McCarthy amongst the star-studded group to escape at the base of the Challambra Crescent climb before embarking on the fast final five kilometres to the finish line.
Timing of the final 500 meters was critical, a bunch of rocket-fast riders including Elia Viviani were coming in hot with McCarthy ultimately managing to beat the Italian sprinter along with Tour Down Under winner Daryl Impey and BMC Racing Team's Simon Gerrans to the line.
First 1X In A WorldTour Event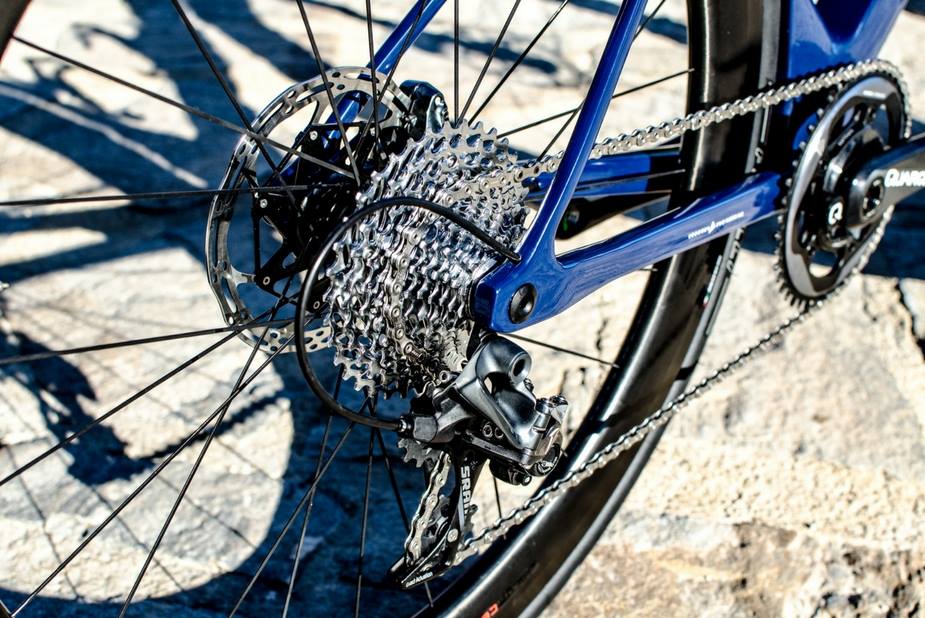 Other than the first overall win by an Aussie, the race also featured another significant first – the WorldTour debut of the futuristic 3T Strada bike complete with 1X drivetrain, 28mm tyres and disc brakes.
Team Aqua Blue sport are using the innovative bikes for 2018 with Lasse Norman Hansen seizing the team's first UCI podium for the year by winning the KOM classification after a long day in the breakaway.
"We were dictating the speed all day and took it relatively easy until we hit the circuit," said Lasse Norman Hansen, who was riding a 44t front ring and 9-36T cassette.
"We were quickly down to three riders but I felt strong and sprinted for some mountain points and got them all. In the end I got the Mountains jersey and I'm super happy about that," he added.
Cadel Evans Great Ocean Road Race – Top 5
01. J. McCarthy 4:04:00
02. E. Viviani +0:00
03. D. Impey +0:00
04. D. Devenyns +0:00
05. S. Gerrans +0:00