Full Speed Ahead have launched their much anticipated electronic groupset, the 'K-Force WE'. After almost 5-years of research, development, testing and teasing, the final production version of the wirelsss groupset was shown at the World's biggest annual bike show, Eurobike.
Standing for 'Wireless Electronic', the K-Force WE features carbon shifter levers, crafted switchgear and, according to FSA, game-changing front and rear derailleurs. The long-life battery pack is designed to sit in the seatpost and a 1.5hr charge should last 4000 – 6000km. There's also a redesigned K-Force crankset, chainrings, cassette plus newly updated and uprated brakes.
An 11-speed system, the 'WE' boasts a revolutionary rear derailleur design and a front mech with the system's 'brain' and rider-friendly control system.
Effectively a 'hybrid wireless' – it features the best of both worlds. The front and rear derailleurs and the battery pack are connected via a wire hidden in the driveside chainstays and seat-tube, while the rider-configurable shifters are fully wireless, each powered by a lightweight, long-lasting battery.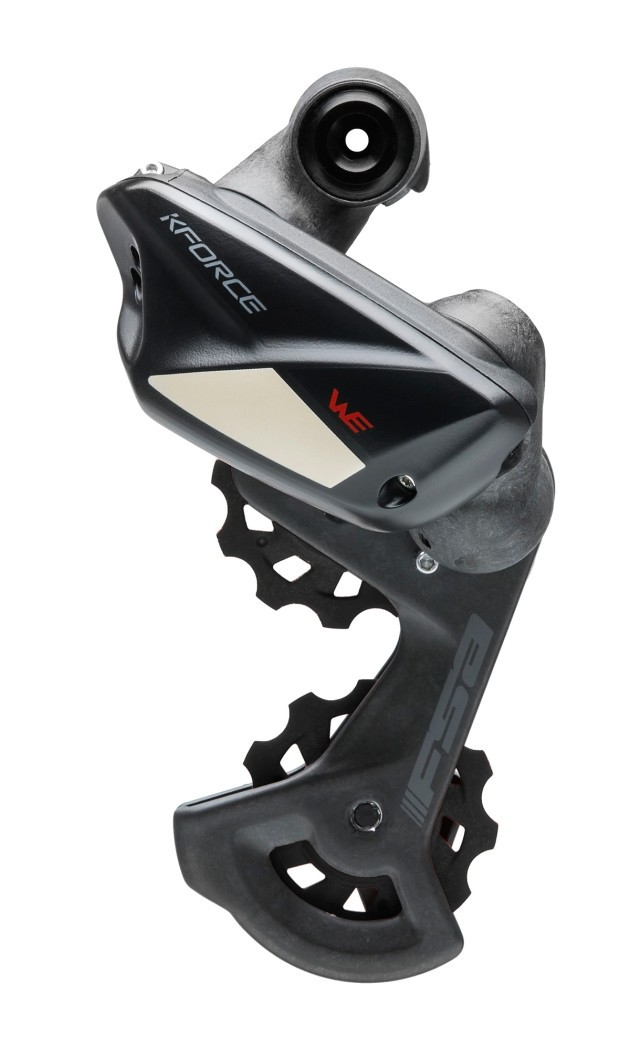 K-Force WE's wireless signals are transmitted via ANT+ and this provides opportunities to record and share a world of data. FSA have also developed a software app that will enable monitoring, adjustments and customisation options.
The overall weight of the K-Force WE drivetrain is 2090g.