Marriage and babies once meant the death of careers for female nurses, teachers and even doctors, but all that changed. Cycling, however, appears to be lagging behind . . . but perhaps not for long. Karen Forman talks to professional rider Lizzie Deignan about how a supportive new team has allowed her to continue her dream after giving birth.
Having a baby should not mean the end 
of any career, let alone professional cycling.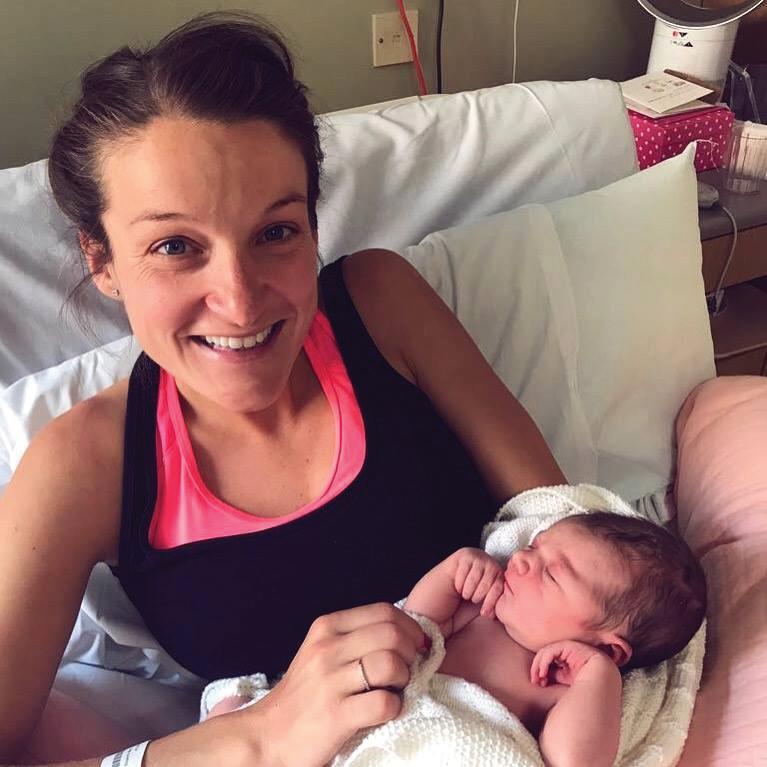 That's the message from 2015 World Road Champion, 2012 Olympic silver medallist and reigning Commonwealth road race champion Elizabeth Mary Deignan, the 30-year-old 1.68m powerhouse riding with Trek-Segafredo in 2019. Remaining competitive, Lizzie recently competed in the Road World Championships in Yorkshire and is firmly focussed on next year's Tokyo Olympics.
One of 13 riders from 10 countries who have made the women's team in its first year, Lizzie (a name she uses along with Elizabeth, "depending on the circumstances", gave birth to her daughter Orla Deignan with husband Phillip on September 23, 2018 and returned to racing at the Amstel Gold Race on April 21.
Rumours of a comeback in time for the Tour Down Under in January were off the mark, with Lizzie telling Bicycling Australia down the line from her Monaco base that it would have been "too much to ask to get race fit in time."
After giving birth and being out of competition for over a year, Lizzie says she is thrilled to make her comeback at the highest level of women's professional cycling.
Returning After Childbirth
"I cannot wait to join the team and get back to racing. I'm really excited about being back in the team environment and really appreciate the support everyone at Trek and Trek-Segafredo has given me so far, enabling me to come back in my own time.
"I'm really pleased with my progress on the bike since having Orla last September and feel ready to rejoin the peloton. I couldn't miss the opportunity to race in Europe before the end of the Classics season and then look forward to heading back to race on home roads in the Tour de Yorkshire the following week.
"It's also fitting that the course for Yorkshire goes along some of the route that will be used for the World Championships this September which remains my main goal for the year as I would dearly love to win back the rainbow bands in front of a home crowd."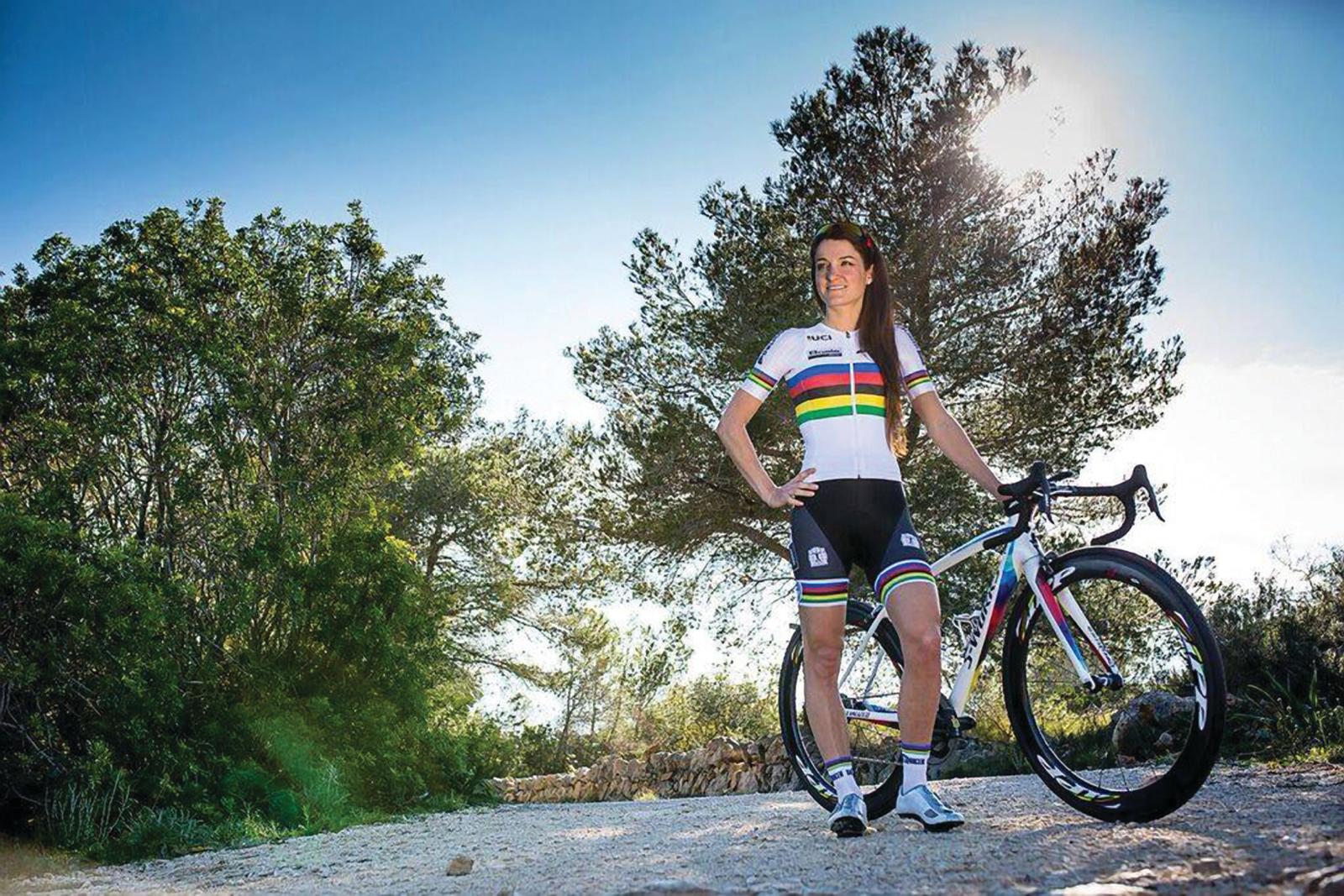 Earlier this year Deignan was planning to line up for the Amstel Gold Race, then La Flèche Wallonne Féminine, Liège-Bastogne-Liège, Tour de Yorkshire and the Amgen Tour of California Women's Race.
Prior to joining Trek-Segafredo, she had previously hinted that she decided to leave previous team Boels-Dolmans because they did not support her plans to become a mother and regarded her pregnancy as a "risk".
Major Motivation
Now she is more motivated than ever to prove that women could return from childbirth to compete at the highest level of road cycling and says her new team couldn't be more supportive.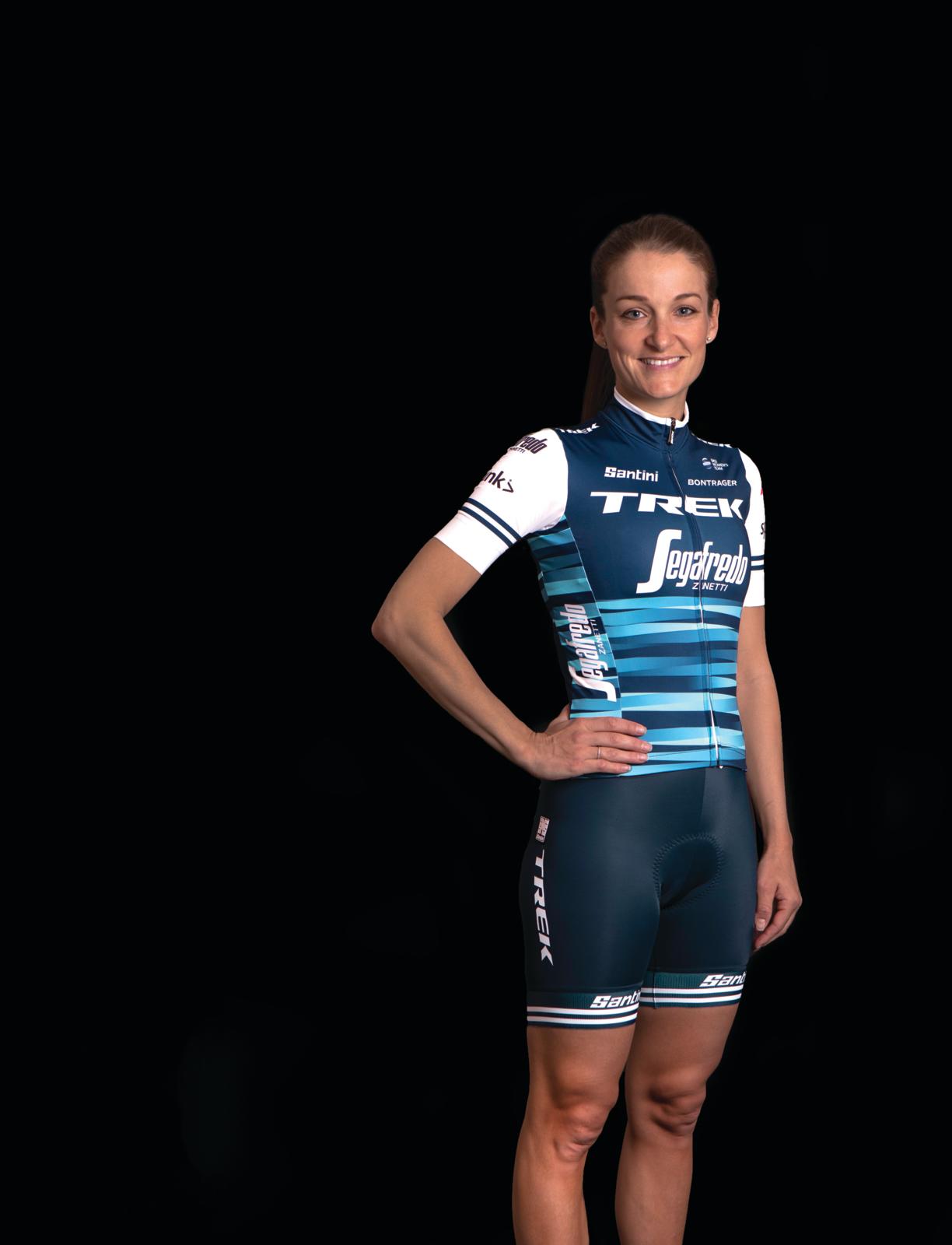 Speaking previously at the unveiling of the new professional women's team, Trek Factory Racing, in Aix-les-Bains on the eve of the 2018 La Course by Le Tour de France, the women's race put on by Tour organisers ASO, Deignan suggested that Boels-Dolmans were not enthusiastic about her plans to become a mother.
"I think, for me, the reason I chose to move to Trek was because… rather than see me as a risk in pregnancy, they saw me as a valued athlete," Deignan said at the time.
"And that, for me, was the biggest signal in terms of truly believing in equality. As long as I'm committed, I need the team around me to be 100 per cent committed."
She says she had always envisaged that becoming a mum would end her career but that giving birth had actually prolonged it. "It means that 
I now am going for [the Tokyo Olympics in] 2020, definitely."
Lizzie previously rode for Raleigh ERV in 2006 as an amateur, Global Racing Team in 2007, Team Halfords Bikehut in 2008, Lotto-Belisol ladies in 2009, Cervelo TestTeam in 2019-11 and AA Drink-leontien.nl in 2012.
So how did it all begin for this tiny rider with big talent from Otley in Yorkshire in the United Kingdom?
Started Cycling At Age 15
"I didn't grow up in a cycling family, though we were always active. I played everything at school and enjoyed running and anything active, basically.
"I didn't start cycling until I was talent-spotted by British Cycling at school aged 15. They came to my school with a load of bikes and I took the opportunity to have a go, as I got to miss a maths lesson!
"I got competitive with one of the boys in my school and my talent was noticed and it all went from there."
…I rode my bike till three days before I gave birth. Absolutely, I think fitness helped me in childbirth…
She rides, she says, because of the freedom it gives her. And she doesn't really mind that her childhood dream to become a police woman – "No real reason I don't think – I liked the uniform?" – has been replaced with a professional cycling career.
She says she has no qualifications other than being a bike rider, but "I do have a driving licence". An interview with Lizzie is a fun experience. She laughs a lot – mostly at herself!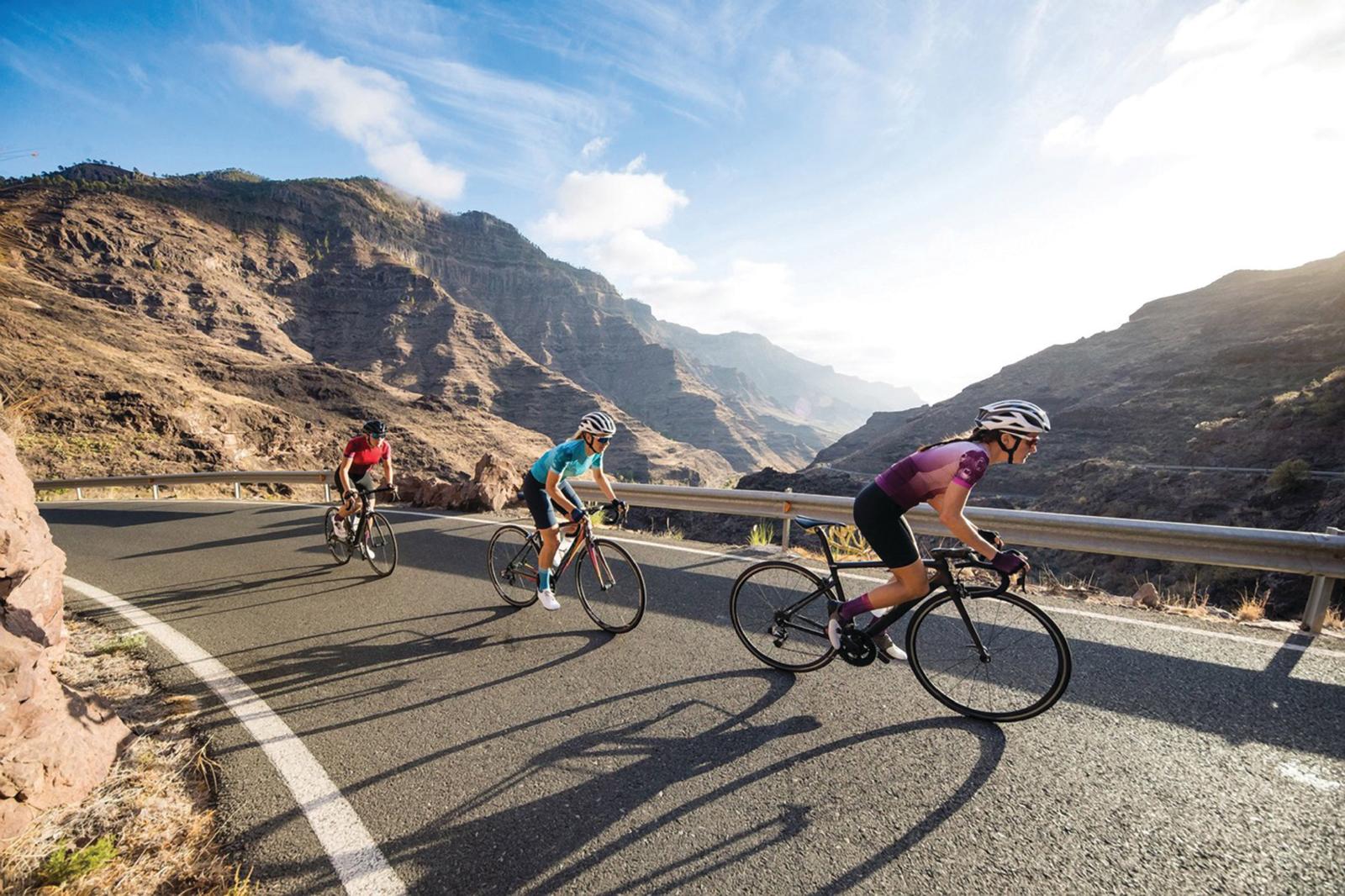 Ask her if she considers herself a climber and she will say modestly, "I suppose so, but I don't really like climbing. I like hills, not mountains."
So, does she have a technique for climbing those hills? "Surprisingly I do count trees sometimes, I pick a point in the distance and focus on the next visual, probably a tree, wall or something, so I do, I do do that."
Hills are one thing; road blocks are another. Did she have any when she fell pregnant at the height of her career?
"It has always been a dream to have a family,'' she says, "and I had always considered retiring when I became a mum. But then, your perspective on life and what you can do changes when you become pregnant. And I wanted to continue."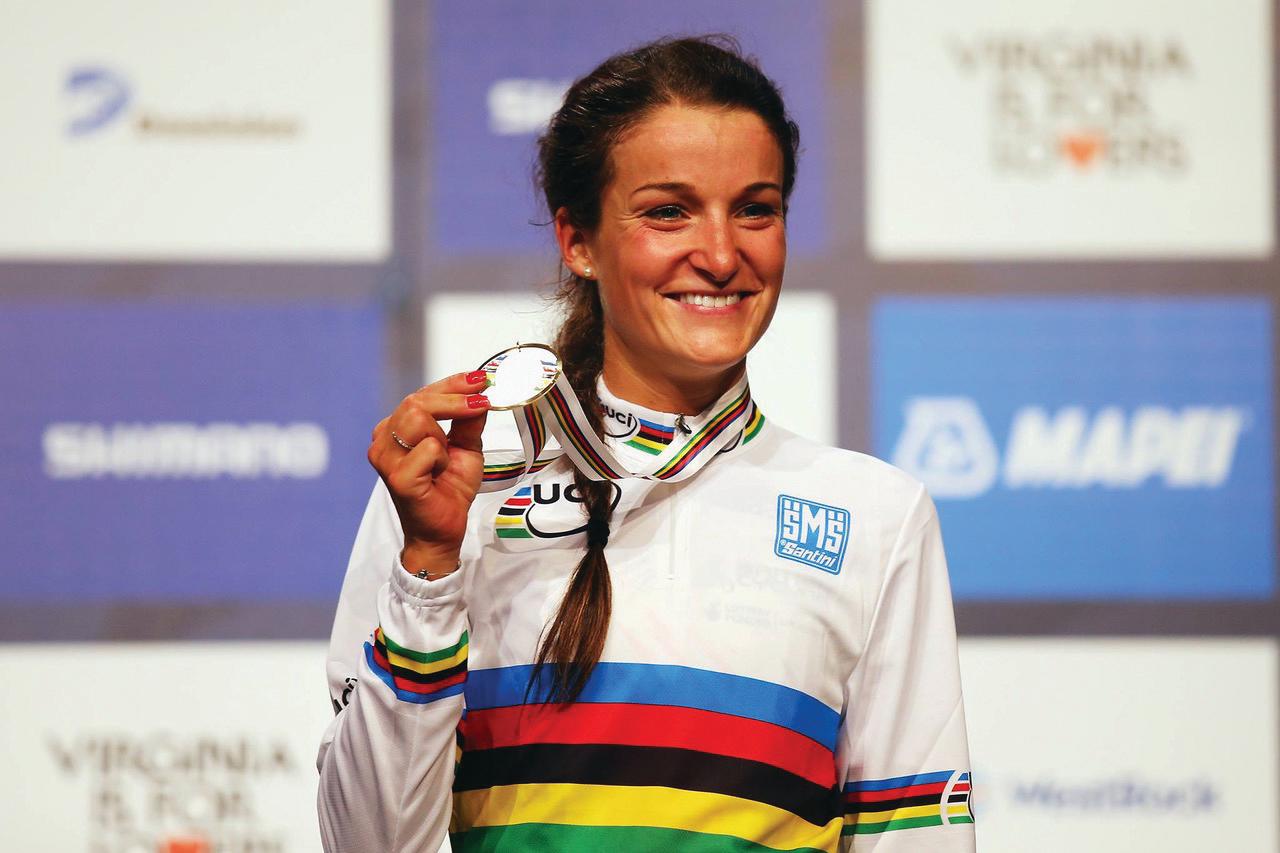 She describes her pregnancy as "long" with both "good and bad parts"
"It was a bit of a roller coaster [but] I produced a happy healthy baby at the end of it so it was worth it.
"I rode my bike till three days before I gave birth. Absolutely, I think fitness helped me in childbirth. I didn't find labour too demanding physically. Obviously starting pregnancy at the top of my game has helped me with the recovery."
Signs Pro Contract When 6-Months Pregnant
She signed with Trek when she was six months pregnant.
"I knew I would have a team to come back to. There was great support. One of the things you need in cycling other than the things you can control like fitness and training, is support.
"I think my body has recovered from birth. I would say there are still some elements of my postpartum recovery 
that are not 100 percent. I have 
not regained all my muscle mass. But it is seven months postpartum now and I am almost there."
At the time of the interview, she still no typical week's training but had been starting 
to train as she used to in terms of intervals.
"I have definitely built 
up my base miles, but probably a little slower than I used to."
Although she is hell-bent on getting back to peak fitness and winning a world title at home in Yorkshire in 2019, and becoming Olympic champion, Lizzie has given some thought (but not too much!) on what her future would be after cycling.
"[It's a] Good question. 
I would like to hopefully, fingers crossed, expand our family again and find a job I am equally as passionate about as I am cycling.''