Aussie fast man Rohan Dennis is literally on top of the world today – the 28yo being crowned UCI World Champion in the 'race of truth', the Individual Time Trial.
Convincingly beating pre-race favourite Tom Dumoulin, Dennis completed the 52.1km course, in 1hr 3m 2.57s. This was more than a minute faster than Dumoulin.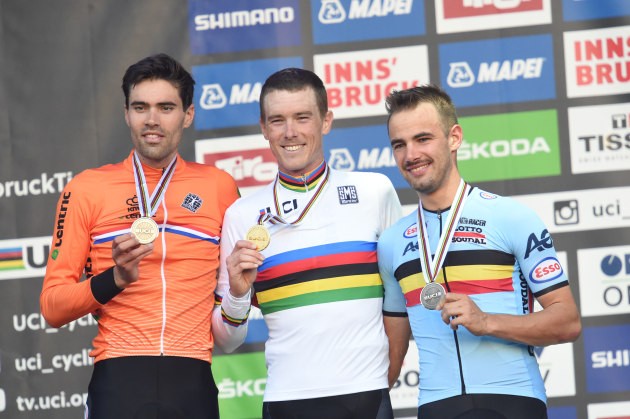 "It's a dream come true being world champion," said Dennis.
"I honestly thought it would be 10-seconds between us (himself and Dumoulin). But I'm not taking it for granted … next time we meet I'm sure he will throw the hammer down."
The first Australian to win an Elite World Championship Rainbow Jersey since Cadel Evans in 2009, Dennis said it was a dream come true.
"I have been chasing this since I was a junior," he said. "I have never won it in any age group so to win my first one in the seniors is really special. I am just going to enjoy the moment, then try again next year."