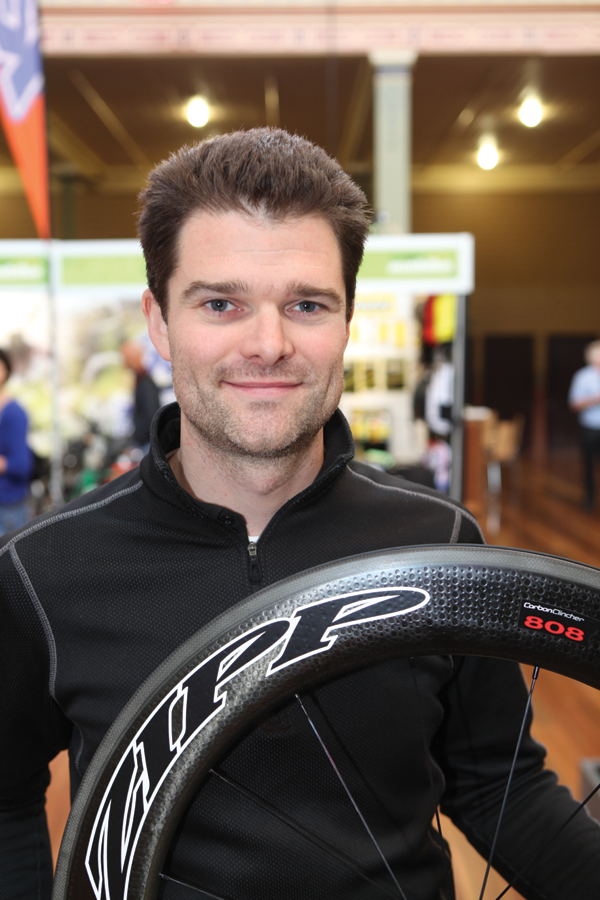 Bicycling Australia had the chance to speak with Zipp's Technical Director Josh Poertner to find out what makes the company tick, and how the influences of Indiana's automotive and industrial sector is influencing the way wheels are being produced at one of the best known carbon road bike parts manufacturers.Since its formation in 1988 as Compositech, builders of aero carbon fibre disc wheels, Zipp have forged an enviable reputation as builders of premium carbon fibre road bike components. Their products have featured on the bikes of ProTour and track record holders and champions, and their catalogue has for some time included tubular and clincher wheelsets in addition to their original rear discs, as well as cranks and cockpit components such as handlebars, stems and seatposts.
Zipp's history has involved a number of 'once in a career' developments that have advanced the state of bicycle technology including vertical rim moulding, structural carbon rims with machined aluminium braking surfaces, as well as several other aerodynamic, strengthening and weight-saving technological advancements.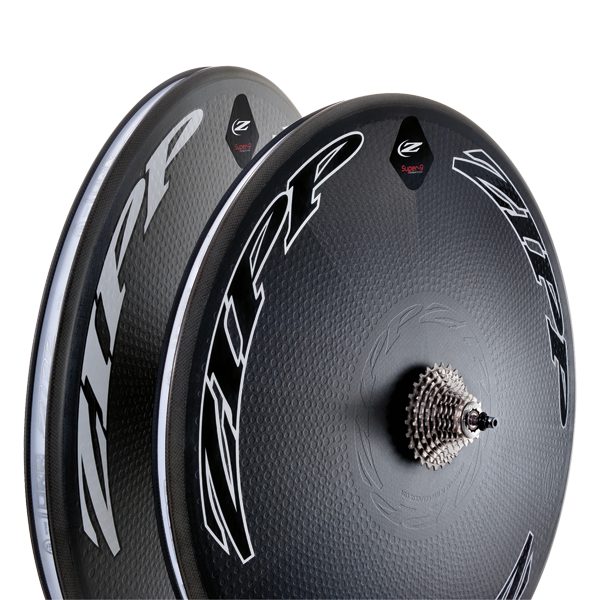 Josh Poertner has worked at Zipp for almost 13 years and has overseen many of these breakthroughs as well as changes to Zipp's company structure, manufacturing processes and ownership, from its signing with team Lotto-Adecco and many others, through to becoming a part of cycling conglomerate SRAM Corporation and beyond.
Poertner's career with Zipp was almost accidental in the beginning, but being in the right place at the right time has worked well both for him and Zipp.
"It was funny, I went to Indiana to take a job with a company called Riley and Scott, which is a race car constructor and they were building L and P cars, designing Le Mans prototypes and such. I was going to take a job there, coming up on the weekends and trying to help out and work and all that stuff you do when you're young and trying to get a job. Then one day I had to park at the Zipp parking lot. Zipp just moved there and Andy Ording had just bought the company. I think the company was just on the brink when Andy bought it a couple of months earlier. I went in and met him and I thought wow, this guy's great. He's just an amazing character and he had a lot of vision. There were 14 or 15 people in the whole company at that time and they had just one engineer and he said come in and take an engineering role. There were big problems going on at the race car company and everyone could see it, so I thought I'll go to Zipp instead."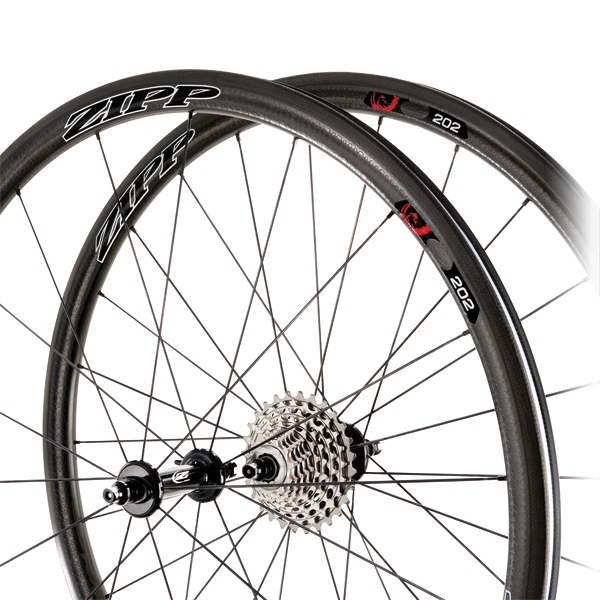 As well as providing a fateful backdrop for Poertner's career, Zipp's location in Indianapolis, Indiana, provides a technological community to assist and inspire a high-tech manufacturer like Zipp.
"The company at that time was on the main street of a town called Speedway, because the only thing there is the speedway. Really around us at Zipp we've got multiple race car manufacturers. It's a really cool community, you can get almost anything you want machined, produced, welded, carbon. There's a dozen carbon composite shops around.
"About 30 minutes north of us is the aircraft products division of Alcoa's headquarters. If you want something with aluminium we can go right to the guys at the coalface. Just south of us is Rolls Royce Jet Engine and those guys are always at the cutting edge of rapid prototypes, machining and coatings. Across the street from us on Speedway was Praxair, which is an ultra-light high-end advanced coatings and ceramic company. We're really just in the middle of this big industrial playground. I think a lot of people say you should be in California or whatever but I say, well, California is a great place to ride, but Indianais a great place to get stuff done.
"We do this presentation where we say we're a bicycle components company and a wheel company, but we've really developed a technology and we make a product out of it. You look at the history of what we've done and a lot of the time, by the time you see the product there's been three or four years of work in the back end of the CFD (computation of fluids) stuff that we're doing now. The FireCrest, for example, comes out of a multi year project with CFD and trying to go beyond the wind tunnel. What's beyond the wind tunnel? How are we going to design the next generation of product? It was from there that we thought the wind tunnel gives you three data points; lift, drag, side force, but there's a thousand other important things happening, and we're trying to get accurate wattage to spin and it's hard to get the data from the tunnel. Okay, it's 40 watts but how much of that is motor, how much of that is rolling resistance, what is really the wattage to spin?
"With this kind of stuff we're just breaking ground here and there is no right answer, it's breaking new ground."
While much of the work done at Zipp may sound glamorous and exciting to enthusiasts, Poertner assures that much of their time is spent on plain hard work in between the breakthroughs.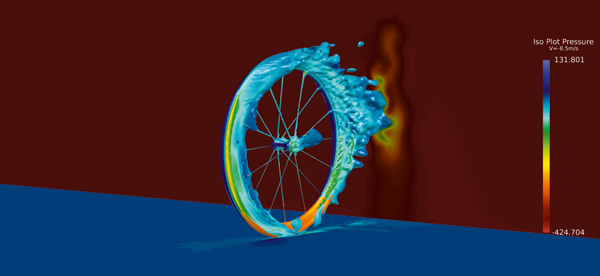 "It's probably 99% a slog and then every once in a while you have this great burst of excitement and the entire centre of pressure handling part in CFD When we were 18 months in, we were working FireCrest, we were working Carbon Clincher with another development team and there was probably a month where we got the resin side of things sorted out, that we had a resin we could cure at the time and would handle 100% more temperature than anybody's resin would handle before.
"One of my guys, Michael Falls, is just a genius scientist character. He was there in the office 10 o'clock at night when everybody was just absolutely wiped out, he looked over at me and said, "We've just invented the future". In that moment, I will never forget that, it's like a once in a career thing. Michael says we're a company where you do a once in a career thing every couple of years. That was a really cool moment. The reality is though, product development is like bike racing. It's about who can suffer the worst for the longest. You suffer like a beaten dog for eleven months out of the year to be successful and by the time the product is coming to market, you're beginning the next cycle.
While there are numerous insights to be gained from scientific study of cycling equipment, Poertner also sees the point where this technology meets the real world in the hands of humans.
"One of the interesting things is that a lot of it is mental. For years Carlos Sastre said, "Oh…the deep wheel makes my back hurt". Carlos is one of my all-time favourites. He's just a great guy. He's one of those guys that would never act like he's famous or anything special. He always wants to talk about your family and you stay at his house when you go. But he was always afraid of the deep wheels, because he's old world.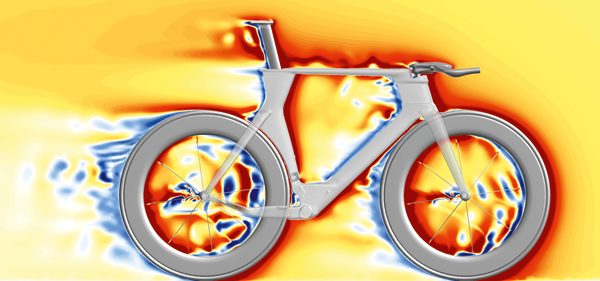 "He's a climber but it's mainly because he says, "The deep wheels make my back hurt". We'd say no, the V-shape wheels are ribbed and our wheels have a level of compliance and of course, the technology they don't really get because they're not engineers. So, it really relies on the experience so we say, "Let's get you on there". Once he was on he said, "These are good, my back doesn't hurt". But there's still a limit you know, Carlos would never ride the 808 except in a time trial. Yet he won the Tour that final stage with a 1080. Your Tour's hanging on a time trial you've got to try the 1080, so he took it out that morning and rode it, and I think it was his first time ever he came back and he said, "It's not that bad". He did well on it.
One of the things we sold to Riis was the idea that the guys who need the most aero stuff are the domestiques and the guys catching bottles. Because bottle fetching is time trialling. It just is, right? Then those same guys are the guys who peg to the front when all hell breaks loose and when the thing blows apart and four Echelons form, who do you stick in the wind? These guys. Jens and Stewy. These are the guys that need that equipment.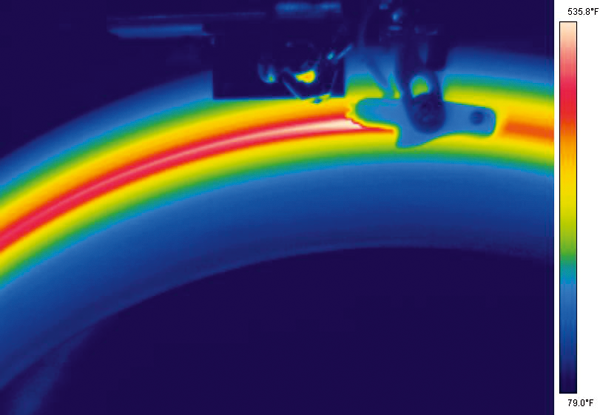 "Then a couple of years later Alan Lim came in, I've known him since he was a PHD student. He's a super smart guy and one of the very original engineers of Garmin, he'd been crunching the numbers and he came back and said, "404s at the Tour are like a third rest day, calorically", because that's his big thing. When you roll the numbers back it starts to make sense. He says, "Look at my data", and we're looking at some of his year to year data and the day to day stuff on the riders and it's six or seven hundred calories a day less out of the power meter data for the guys on the aero wheels. That was a real interest to get guys pushed onto aero wheels. We really try to make decisions based on data and that's one of those things that you try. Not everyone wants to hear data or believe the data but that's where we really try to centre ourselves.
One of the biggest organisational changes that have happened at Zipp since Poertner's arrival has been the company joining Quark, Truvativ, Avid and others under the SRAM banner. Other joint venture projects have also led to some innovations.
"SRAM is a big company and we're not always the small, nimble, fast Zipp that we used to be, but things like social responsibility are huge and I really do enjoy that. We made the first carbon clincher that didn't have heat issues. Honestly, it took us a couple of years to figure out what that testing needed to look like. So this year we actually worked with SwissStop on a brake pad and when they saw our brake testing machine they said it was perfect and they wanted one. We said okay and so we built one with them, and so SwissStop now designs all their brake pads based on a technology that we developed.
"Their new Black Prince pads are actually an offshoot of our platinum pro compound that we developed with them. So we've now taken that and developed a totally new geometry that actually uses computational numerics to channel airflow through the grooves and channel water out of a set of grooves in the back. A really different-looking pad, taller radially so that it spreads the heat out. So that's a good partnership, where they're a good vendor and we're a good customer. We're both trying to be socially responsible. But we've now taken the test that made our carbon clincher the superior carbon clincher, we're now making it an open test for the industry.
I was actually just nominated or made the Chairman of the Technical Committee for the World Federation of Sporting Goods Industry. We're that group that lobbies the UCI, you've probably seen. When the UCI said saddles have to be zero (horizontal), we were the ones who went in and fought them to get plus or minus three degrees.
"There's all these different angles that the manufacturers are trying to sort out. You know 6.8kg (the UCI's 6.8kg minimum weight for sanctioned competition) is always a hot one. Some of the guys in the committee say we've got to crush 6.8 and make it five or whatever and that's a lot of those guys who are making super lightweight product and they're very niche. Then there's guys like me who think 6.8 is stupid. Every single pro rider we've got, we've got four or five hundred grams of ballast in there. The UCI is coming around to the reality that we're now not allowed to make custom product for them. So the product that is certified has to be standard product, available on the shop floor, and then we have 6.8. I say guys when I take all this standard stuff and build it into a bike, it's 6.0 and then I've got to put 800 grams of something in the bottom bracket spindle or something. They say since we've had 6.8 we've had no failures. But the 6.8 is really 6.0 plus 800 grams of something that is not structural. At the same time there really are still teams out there that have bikes in the sevens.
"When we picked up Quick Step, we did a big secret surprise unveiling at a hotel in Brussels for the team. They didn't know it was coming, it was very exciting. Afterwards, Tom Boonan came and got me and he was pretty excited because he said, "The first big race I ever won I took that money and bought some Zipp wheels". He was so excited. So we were joking at the launch when I introduced the 303, I said this is the first carbon wheel ever to win at Roubaix and he was funny, the team was all sitting there as our audience and he said, "I know, I was there". He's super excited and he said, "How close to 6.8 can we get it?" I said I think the Venge with 808s is 6.8. He said you know with the bike they had before I think was a Merckx with record, with whatever, with hyperons we were 7.8. That's kind of an eye opener for us, I mean with Cervelo and Specialized and the number of teams that we work with, everything is 6.8.
"Everybody says they've got the most aero bike. Everybody's going to claim that they're the stiffest or that they're the best feel or the best this, but weight is the thing that everybody can actually measure. I think that is one of the things. We see this with Contador's mechanic, he's a brilliant mechanic, but he's old school. Two hours the night before the climbing stage he's putting Benotto bike ribbon on the bars. They're putting ti bolts in places that don't have ti bolts. I flipped the hell out last year with their two Tune quick releases with aluminium shafts. That's frightening, that won't pass any test worldwide. Now I've just got to add another 100 grams of ballast to the stupid bike. This is a dude's life. The Zipp quick releases are light, I think they're 50 grams a pair or something, yeah but these are 30, but you've just got to add it back in. I get it, but in a completely unlimited category hill climb time trialling if there's no weight limit, do all that stuff; it's your call, as long as you understand the risk and as long as the rider understands the risk.
"Part of the value of the Zipp wheel is that you can ride a deeper wheel in the worst wind. The value there is that if you buy a set of 808s and you show up and it's windy, you ride them. If you buy a $1,000 set of 90mm Chinese wheels and you show up at your event, and whether it's a national time trial championship or a charity gran fondo, if you leave them in the trunk of your car because you're afraid to ride them, that's just terrible value. What we're saying is what we're bringing to the picture is really that they're carbon clinchers, ride them every day, that's what they're for, don't make race wheels out of them. We're just talking to triathletes pre Kona and said "guys these are carbon clincher disc wheels, they're bulletproof, train on them." I'm tired of hearing triathletes at races saying they're scared of riding in the wind. Well that's because you're not training on the thing. I get it that you're not training on them previous because you don't want to wear out your $90 single, but that's not a problem anymore.
"One of the things that we see at the tunnel is that tyre size and shape changes the aerodynamics of your wheel. A good rule of thumb is you want the rim to be at least 105% of the tyre width. The other one is tyre wear, if you start wearing a flat spot on your tyre and the aero really gets poor. If I say that people just say I want to sell more tyres. But it's in the data, we don't let our pro tour guys time trail on used tyres, they time trial on brand new rubber because it's the most aerodynamic, sound way to go.
"Anything I take to the wind tunnel I've got to draw on the computer, physically produce and then take. So you're always mentally limited to your 10 or 20 best ideas. We do 150 hours a year. We'll do about 100 physical prototypes at around $3,000 each. So there aren't many companies that can afford that, but when you really look at it that's what you've got to do. If you think of it in the whole scheme of things, it's not that many. Thirty, 40 or 50 prototypes; you look at them with different tyres. Well here I can boil hundreds of ideas into 30 and then take the 30. I think previously we limited ourselves.
"It's much more efficient in that you're taking much higher quality prototypes. What I really like about it is that it allows engineers to take higher risk. I think there's always human nature, 'This thing is really out there and everyone says it's stupid, let's not spend the couple thousand bucks on it'. When we first looked at FireCrest wheels, it looks normal today but the 24mm wide to a tube and the 27mm pointy trailing edge 808, they were the norm and then FireCrest is blunt nose, 28mm wide, I mean that's unbelievable and a lot of our sales guys would say it just looks terrible. And now, look at the whole industry, the entire industry looks like that.
"We need all these brands. Well maybe not all of these brands, but you need competition. It pushes everybody to be better, but also competition gives choice and helps the customers."