Annemiek van Vleuten will go into the inaugural Tour de France Femmes avec Zwift as a top favourite after winning her third 'Corsa Rosa', the 2022 Giro Donne in Italy.
Dominating the majority of the 10-day race, 39yo van Vleuten of the Movistar Team won two stages and has now enjoyed 92 professional victories.
"I'm super proud to have targeted this Giro with the Movistar Team," said the Dutch superstar after the victory.
"It was a huge experience for all the girls, and they did so well. With all the tension we had at the race, they always remained focused. Everyone in the team, really – it's nice to win, but it's even better to win together with such a great group. You can't do alone at a stagerace, and when the teamwork comes together, it really gives more sense to a victory. It was an amazing ten days, and I can't wait to celebrate this together."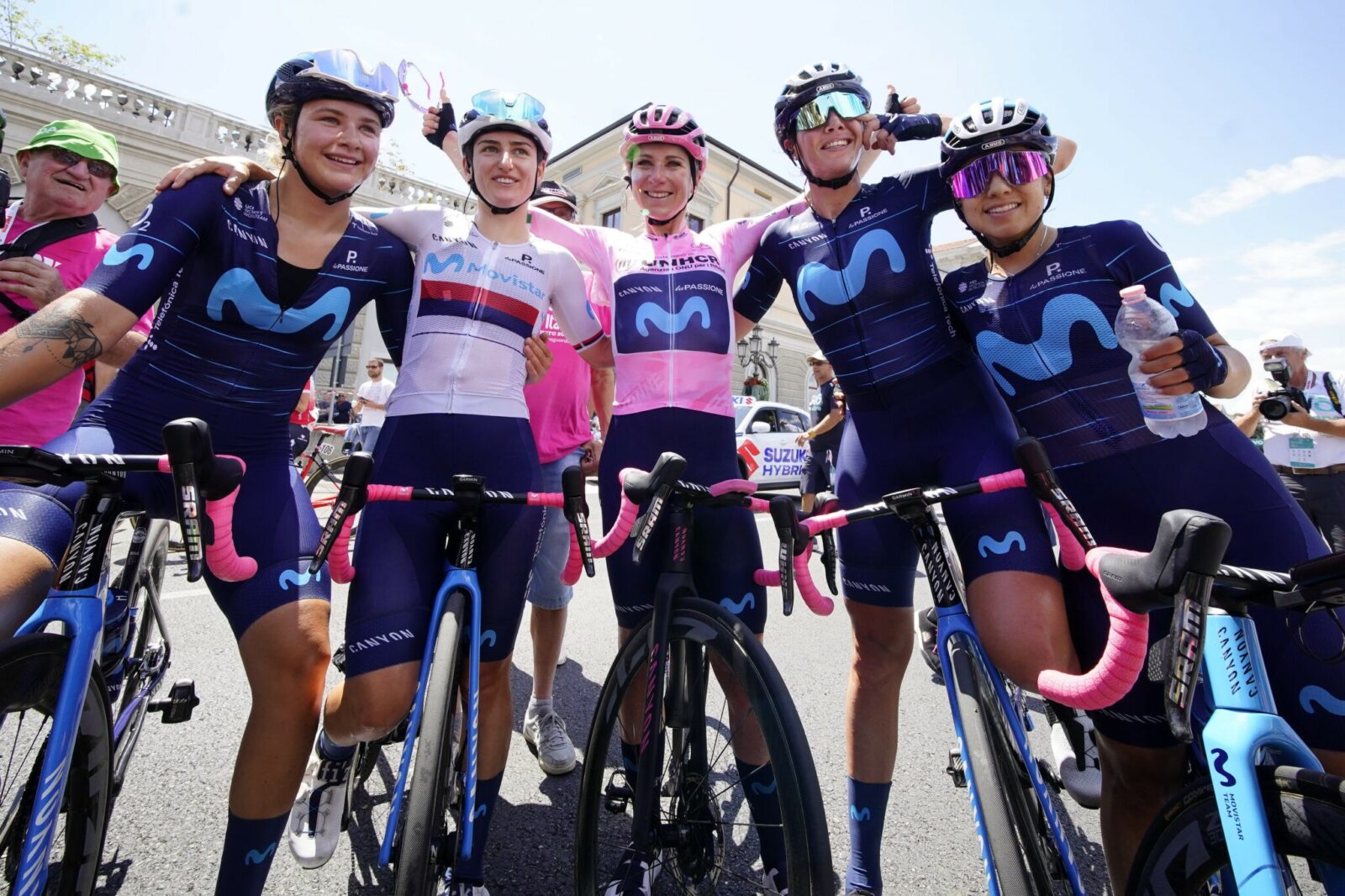 Van Vleuten said a ten-day stage race like the Giro Donne was never easy.
"Most of the work is done before the Giro, all the hours you put at home and in altitude," she said. "Having such a good recovery after every stage is the result of many, many, many hours of training. Then, at the race, you have tension everyday, even on flat stages. Then again, for that, I had the team around me, motivated and focused on the goal."
Moving on to the Tour de France – which starts in 2 weeks – she said the Movistar team go into the race with great confidence.
"Now it's all about to take some offline time and recharging, mostly on the mental side – I had Giros when I was smashed, and it's not the case now. I'm going to chill, have fun, ride some days, and come back for the Tour."