BMC have announced an all-road model to capitalise on the growing gravel market – the URS or UnReStricted.
The off-road-ready URS features progressive geometry, sleek cockpit integration for a custom fit and all-new gravel-tuned frame to deliver a compliant and adventure-ready ride.
To highlight the bike's Swiss heritage, the brand opted for a truly Swiss name. The motivation was unrestricted riding and hidden in the term UnReStricted one will find URS.
To enter the gravel category, a completely new territory for BMC, the brand decided to adopt an open innovation approach. In cooperation with ISPO Open Innovation, a concept was developed to involve the outdoor and gravel community in the development process. With the direct connection between customer and brand via the ISPO Open Innovation online platform, important insights about the target group, the gravel segment and the new bike could be gained.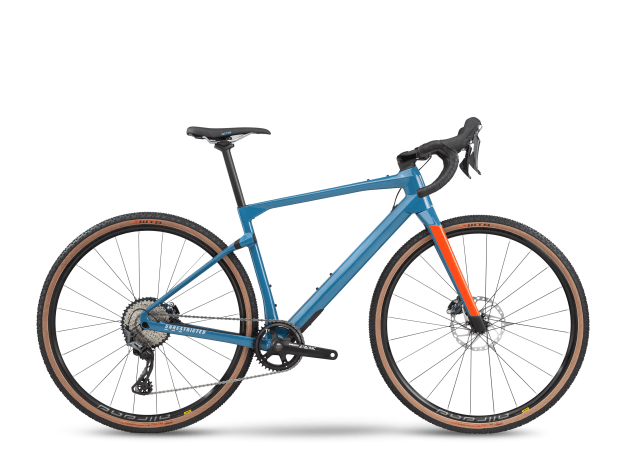 Three gravel riders with different riding styles had the chance to test the URS prototype over several months and give direct feedback regarding product features. This way of product development allowed BMC a new perspective, important product feedback, and insights even before the official launch. "During our development of URS, we focused on creating a bike that would crush gravel and dirt roads, but also be capable and fun on twisty, high-speed terrain that's technically challenging for current gravel bikes," explains Mart Otten, Senior Product Manager Road at BMC Switzerland.
"It's easy to make a bike that rides well on a straight gravel road, so we pushed the boundaries of URS capability by implementing our progressive gravel geometry, huge tire clearance, and dropper post compatibility, plus incorporating BMC's proprietary Micro Travel Technology (MTT) for additional rough terrain performance."
Terrain-Smoothing Frame & Componentry
BMC say that during the development of the URS engineers focused on the demands of three key riding styles: the ambitious gravel racer; the high-mileage, backroad adventure rider; and the long-haul bikepacking cyclist.
"To meet such a wide range of rider demands," a spokesman said, "We developed Tuned Compliance Concept Gravel, which utilizes a gravel-dedicated carbon frame and fork layup and proven D-Shaped seatpost, plus incorporates 10mm of seatstay-mounted MTT damping for optimum compliance and traction on rough terrain."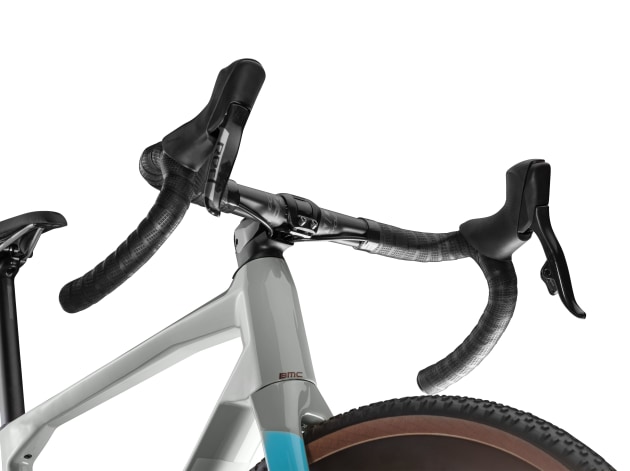 "To further enhance the holistic, gravel-minded approach to compliance and capability, the groundbreaking Gravel+ specific geometry features a slack 70-degree head angle and combines a long reach with a super-short (55 or 70mm) ICS integrated stem for enhanced control and responsiveness on varying terrain."
Ready for Limitless Backroad Exploration
Equipped with purpose-built componentry, such as 1x drivetrains, 45mm-wide tires, disc brakes, and tubeless wheels and tires, plus dropper post compatibility, URS is ready for whatever the rider chooses to throw its way. Should the front wheel need to be removed while in the wild and the fork placed on the ground for a tire change, integrated fork protection keeps the dropouts safe from rough surfaces.
Additional subtle, yet super-functional features include hub dynamo cable routing, wide handlebar, three water bottle mounts, and the saddle-integrated Dfender, a lightweight and minimalist fender that mounts to the D-Shaped seatpost to help protect riders from mud and crud. Bikepackers and "long-haulers" will appreciate the frame's various fender, rack, and top-tube mount options; while "hard-chargers" who push the limits of gravel bike capability will be pleased to know it's compatible with Fox's 32 SC SX suspension fork offering.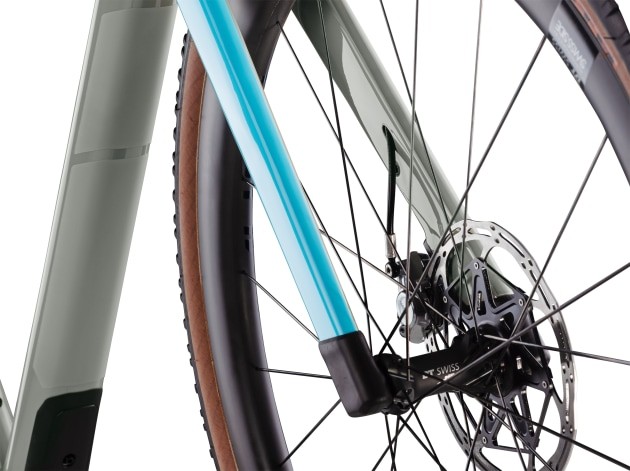 Stealth, Gravel-Specific Cockpit Integration
BMC's Integrated Cockpit System (ICS) technology has proven a perfect fit and a sleek, aerodynamic aesthetic are not mutually exclusive. URS riders can dial in their bike fit by utilizing the all-new gravel-optimized ICS stem lengths (55 and 70mm options) designed for agile handling, while simultaneously maintaining integrated and stealth aero cable routing.
BMC say achieving the perfect riding position does not compromise maintenance.
"On the contrary it allows for easy installation, adjustment, and service; as well as providing a durable, weatherproof location for electronic cables and hydraulic hoses," the spokesman said. "ICS delivers complete stack and reach adjustability via a dedicated spacer system for easy fit adjustment without stem removal and hydraulic hose disconnection."
Sizing, Models & Pricing
URS is offered in the following models: URS 1, URS 2, URS 3, and URS 4 and in sizes S, M, L, and XL. The 1,3 & 4 will be available in Australia with RRP's of –
UnReStricted 1 RRP $11,499
UnReStricted 3: RRP $5,499
UnReStricted 4: RRP $4,199