New Zealand-based bike company Chapter 2 have released their second gravel offering, here we put the new KAHA through its paces.
A quicker, lighter and more refined gravel bike that's versatile enough to be raced, ridden to work, or pedalled around the world.
Seems a pipe dream doesn't it, but that's what New Zealand bike brand Chapter 2 seem to have created with their new KAHA race gravel offering.
A frameset-only company, the KAHA is Chapter 2's second gravel-specific bike after the AO, a more upright and traditional endurance gravel steed. Like its road-focused siblings the RERE, HURU, TOA, TERE and KOKO, the AO and new KAHA showcase the brand's signature point of difference – stunning attention to detail.
The paintwork and artwork on these bikes needs to be seen to be believed, and although it's designed for hardcore events like Unbound Gravel, the blue / grey finish on our review KAHA is sublime.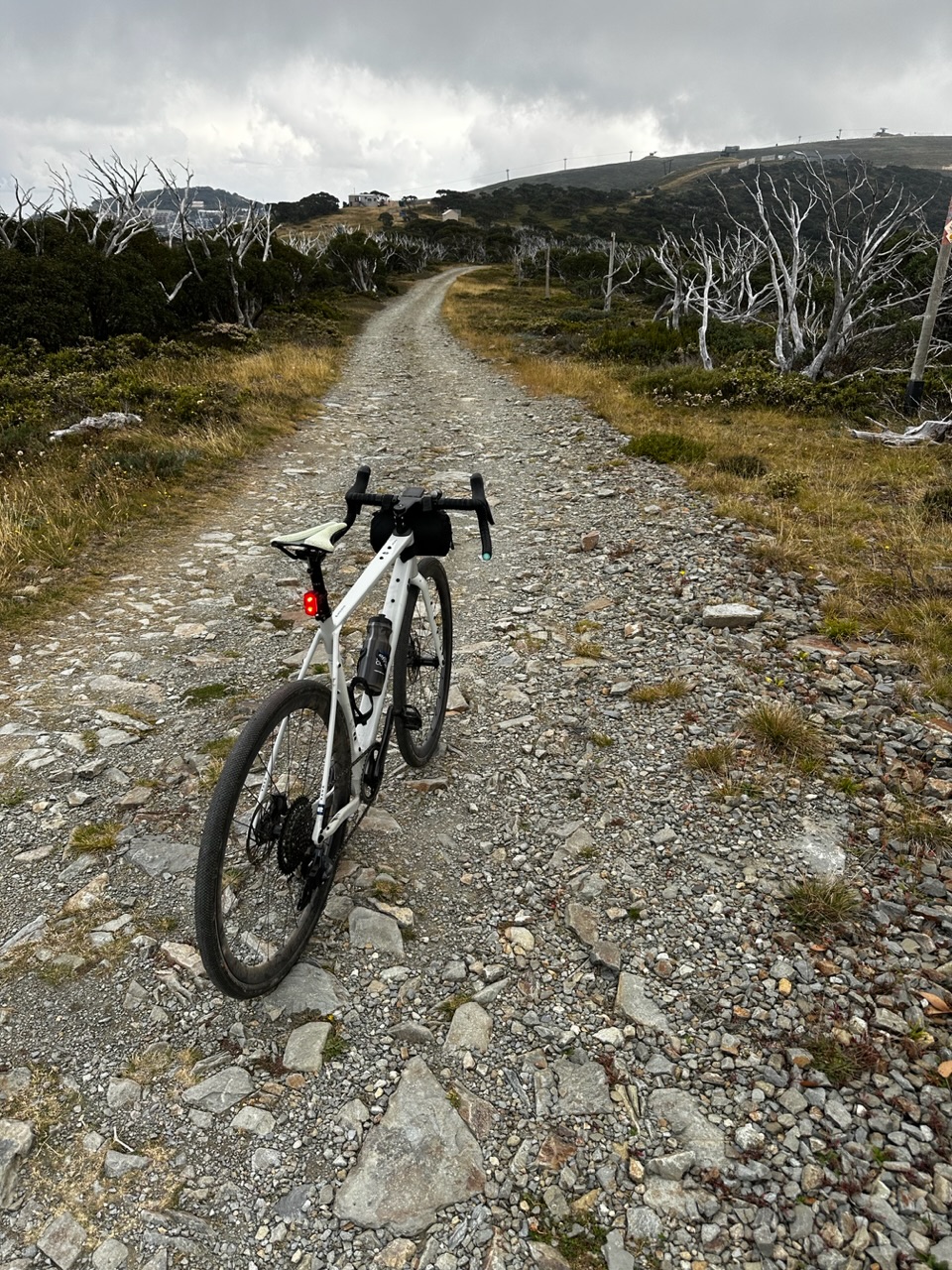 Picking up a KAHA review bike during January's Tour Down Under, we'd arranged for the test rig to be built up with a SRAM Force AXS 1x drivetrain with a 40T up front and 10/44 cassette. Wheel wise, we selected Black Inc's Thirty Four carbon gravel wheels and have fitted numerous width tubeless tyres to these fine hoops during the extended test period.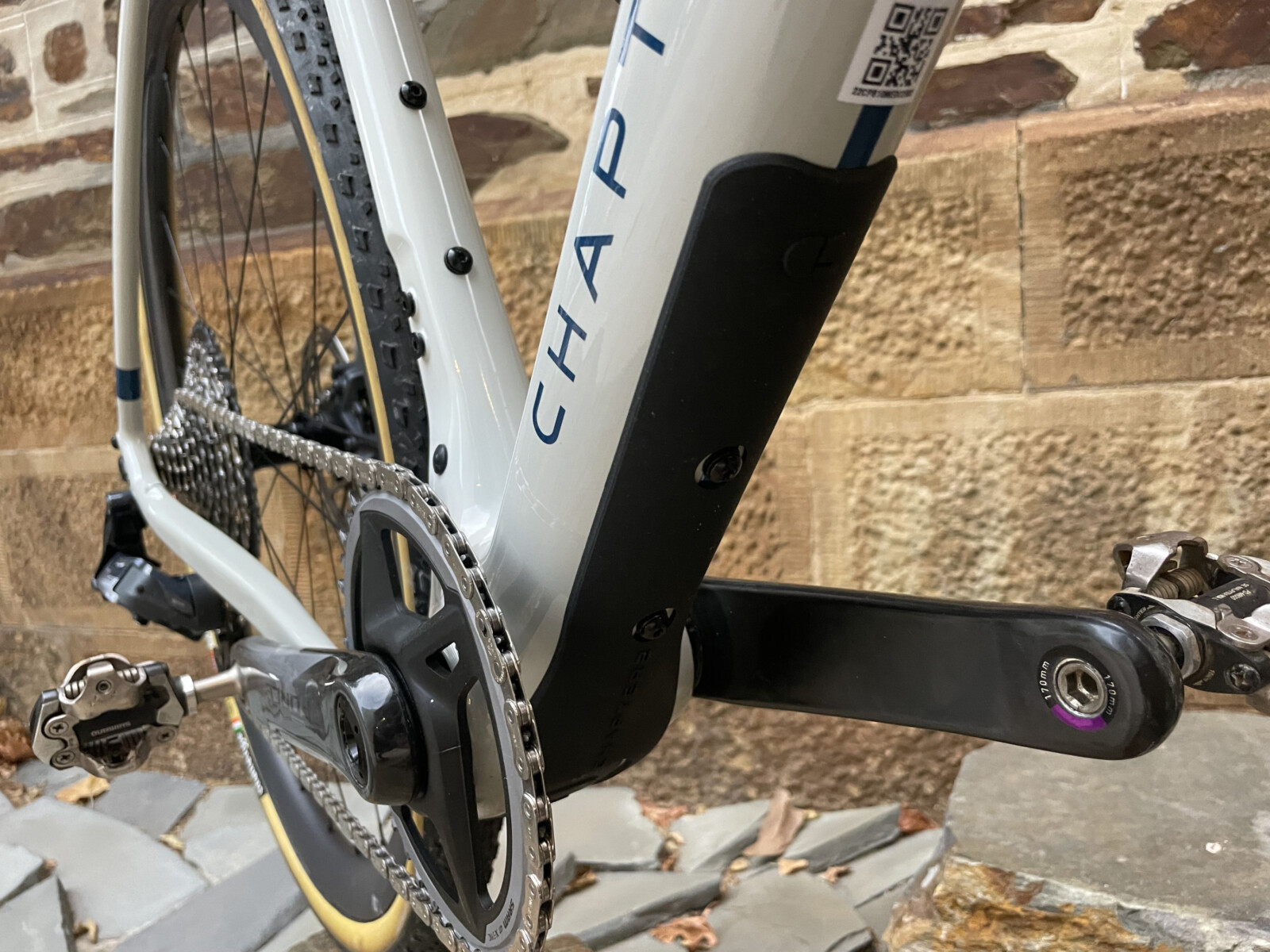 To the saddle and round 27.2mm post, we fitted a carbon post with lightweight frame and saddle clamp along with Fizik's impressive Vento Argo power-style gravel saddle.
8kg Build With Pedals & Bags
The review bike is also fitted with a new gravel-specific flared one-piece carbon bar and stem from Chapter 2, the MANA GRVL bar. At 330g, and combined with the 1099g frame and 409g fork, helps keep the real build weight down to around 8kgs – that's with Black Inc Thirty Four gravel wheels and a bottle cage fitted.
That impressive build weight complements the bike's aero credentials and overall 'go fast' look, feel and stance. The KAHA definitely takes aero design cues from its road-oriented siblings the RERE and particularly the KOKO, the race gravel machine featuring subtle sculpting throughout the frame, integrated cabling through the one-piece MANA cockpit and a lean, less is more type overall look.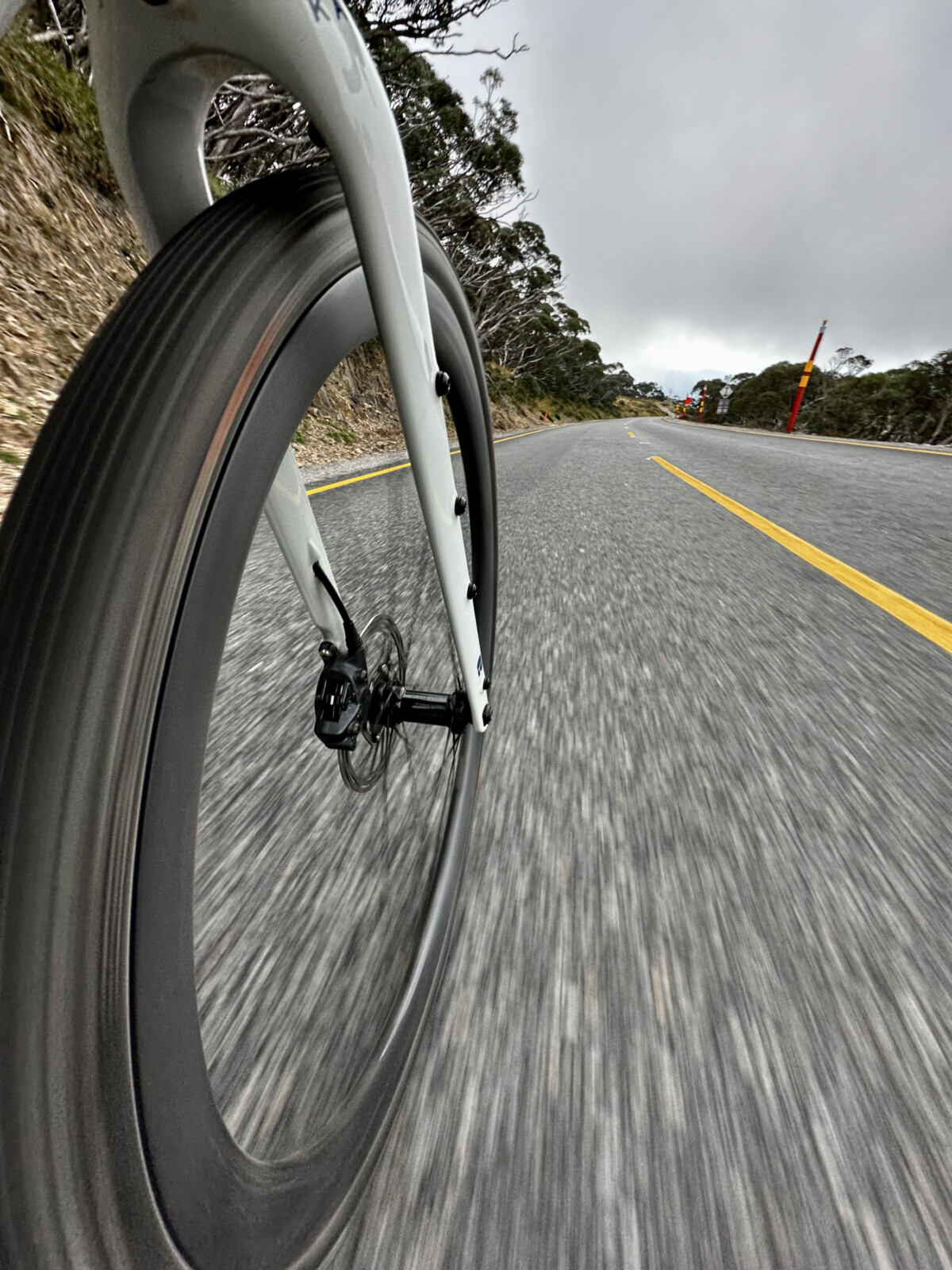 Tyre and fork wise, there's space for up to 47mm of rubber on either 650b or 700c wheels. Talking the forks – and just about the entire frameset for that matter – and the bike is absolutely riddled with attachment points for bottle cages, fenders and luggage racks. In fact, we counted 24 of them! This race gravel bike screams versatility and is ready for pretty well any customisation idea or adventure trip you can conjure up.
Downtube Storage
Staying on the storage side, the downtube incorporates a sealed compartment. Flick a small lever alongside the downtube bottle cage, and a removable black hatch can be lifted off. Inside is the included neoprene bag that's designed to hold a spare tube, tools and / or accessories. The padded nature of the neoprene bag allows for secure storage and protection of the inner frame.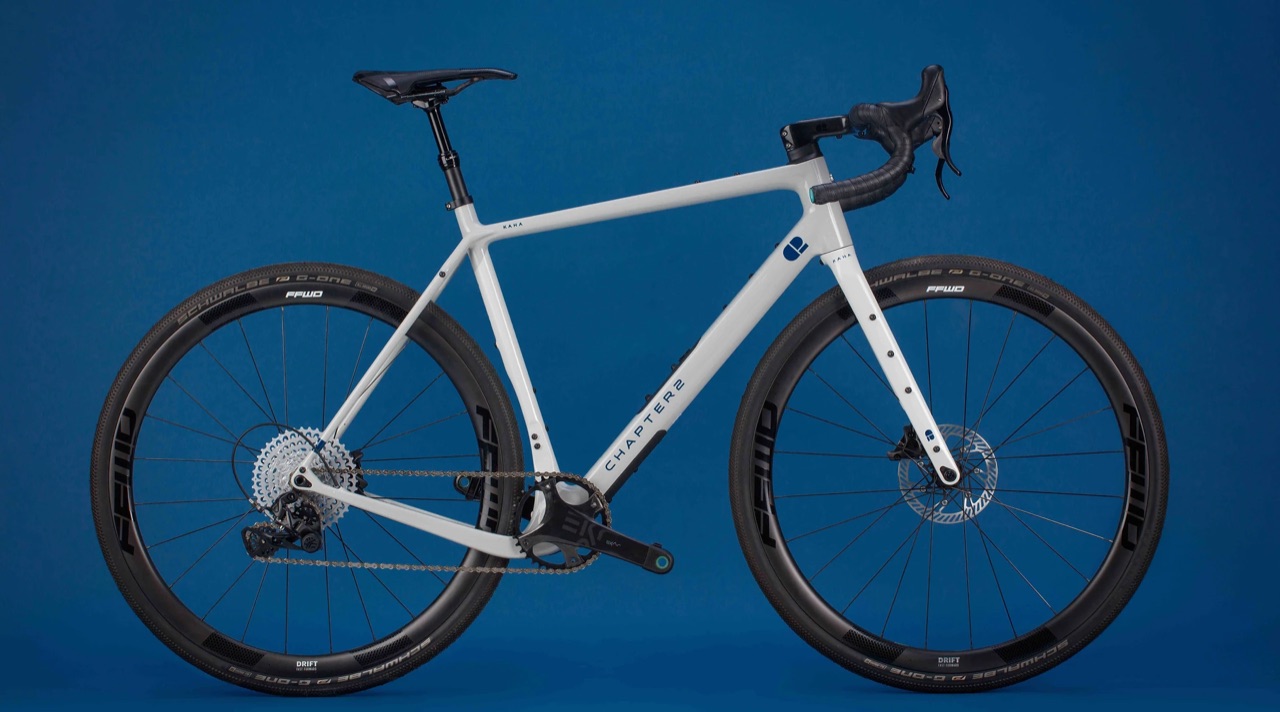 To the underside of the downtube, and there's a rubberised protective plate to cushion and deflect wayward rocks and gravel. Mounting holes are also fitted to allow the rider to carry a third bottle in that underframe area. To the all-important bottom bracket – with sealing and reliability more critical than ever when it comes to dust and gravel – and the KAHA takes a T47 threaded BB.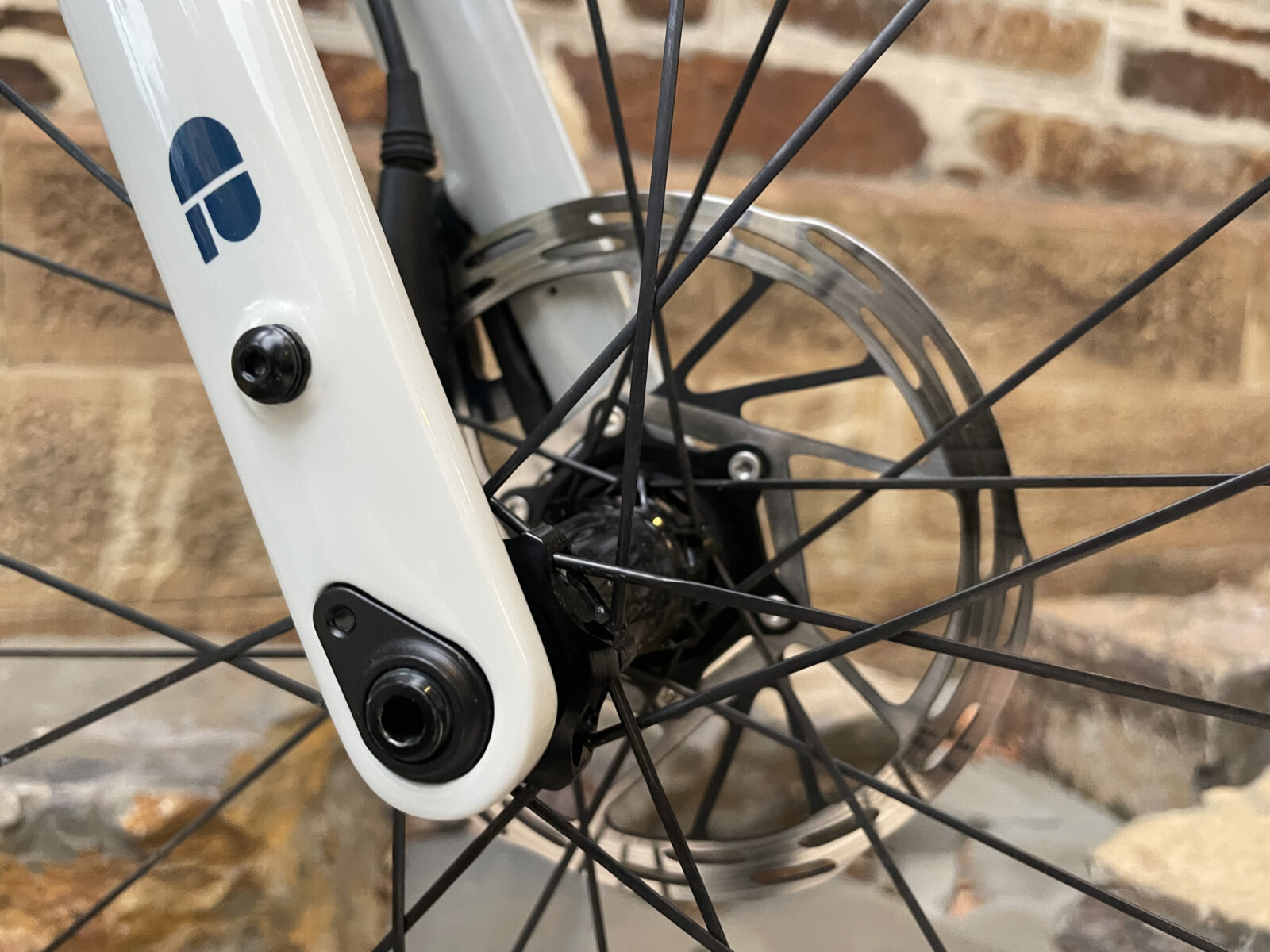 To the ride, and more a performance / race platform than its sibling the AO which is more adventure-oriented, this KAHA feels fast from the outset. Like all Chapter 2 framesets, the naming convention follows Maori lines and KAHA translates, quite appropriately, to 'Power & Strength'.
Taking just one bike on a week-long road and gravel cycling trip is always going to be prefaced with days of decision making. The Kaha made the choices a lot easier, it's impressive all-round abilities and overall comfort and 'rideability' making it a legitimate one-bike solution.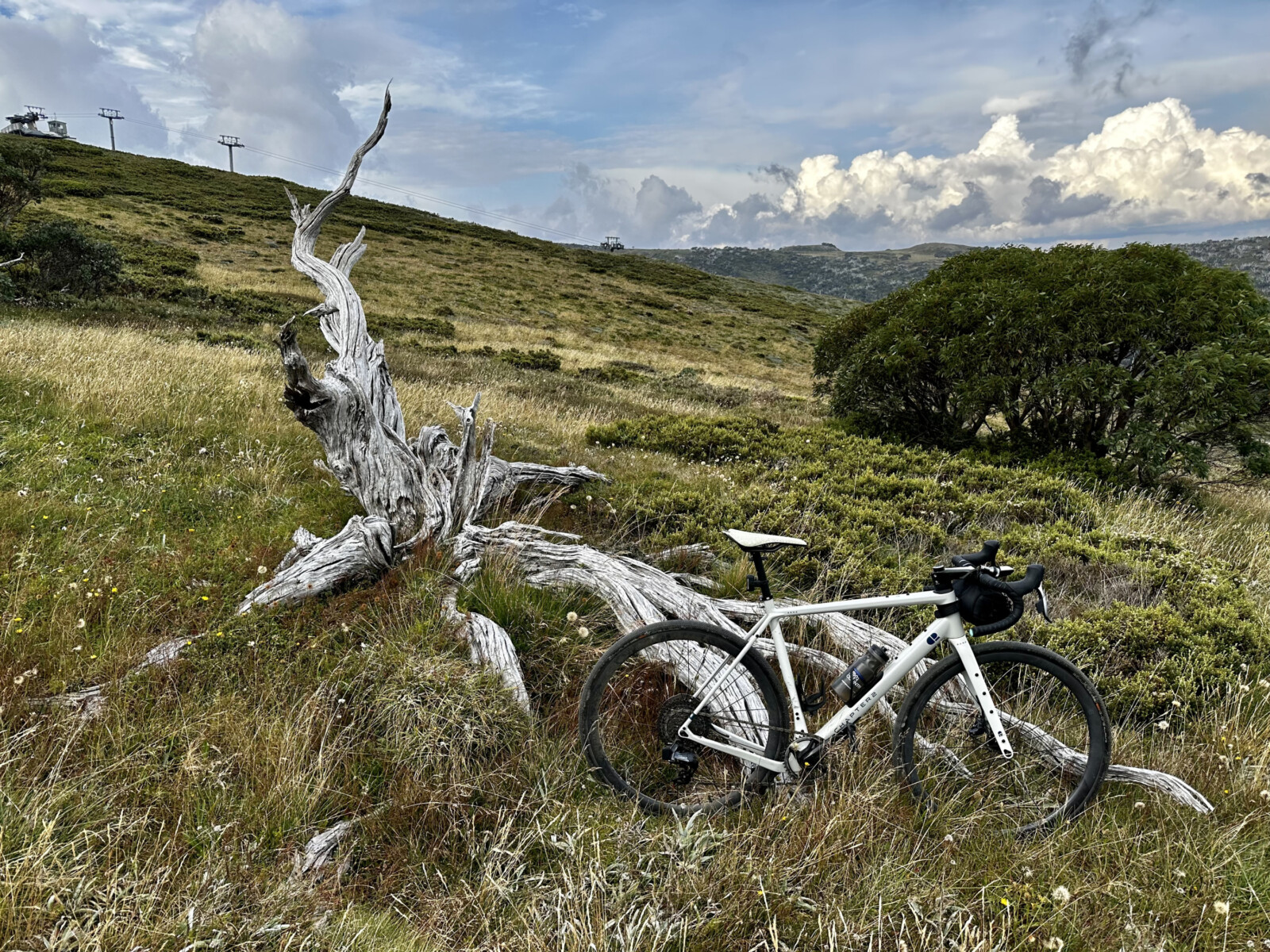 We took the KAHA to the cycling paradise of Victoria's High Country. There we rode the bike daily on all manner of surfaces including Mansfield gravel, the picturesque Dartmouth Dam and nearby rough country roads, and on to the silky smooth bitumen of the famed Mt Buffalo and Hotham climbs. Hopping off that high-altitude Hotham bitumen, the bike performed equally well on the high country's shaley gravel trails.
On steeper and faster descents it tracked well and rolled reassuringly. The flared bars offered a high level of control on the road, particularly on fast and sweeping corners.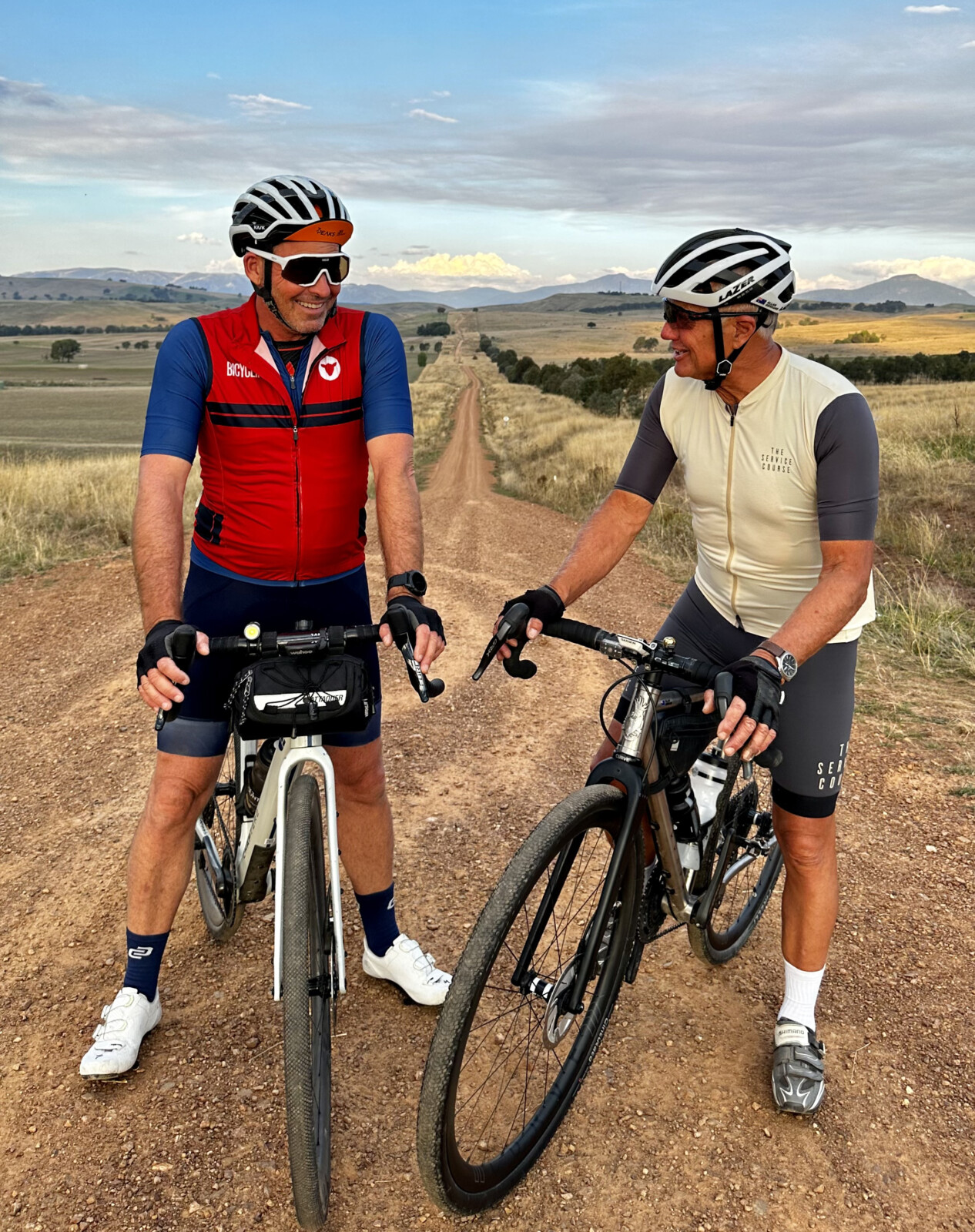 Fit 32 or 35mm road tyres, and for a gravel race bike the KAHA climbs surprisingly well. Stomp on the pedals and the 8kg KAHA is quick to respond and accelerates well.
You can feel the stiffness of the bottom bracket and beefiness of both dropped chainstays through the frame. But there's also a feeling of comfort and compliance through the upper sections and ergonomic carbon bars.
The medium-sized review bike has a 571mm stack, 395mm reach and 72-degree head angle, plus a wheelbase of 1024mm. Stability and overall comfort have been two of the standout points – it's a well-balanced bike that feels firmly planted on a variety of surfaces.
With fully concealed cabling, the aero handlebar, and a lower front profile, the bike is fast and feels efficient on both road and the wide range of gravel surfaces we've used it on.
We are yet to test the bike with narrower more road-specific tyres such as 28 or 30mm. But given the overall feel of the bike with 32, 35 and 40mm tyres on the road, you get the distinct impression the KAHA would be an even more versatile all-rounder with a second wheelset shod with skinnies.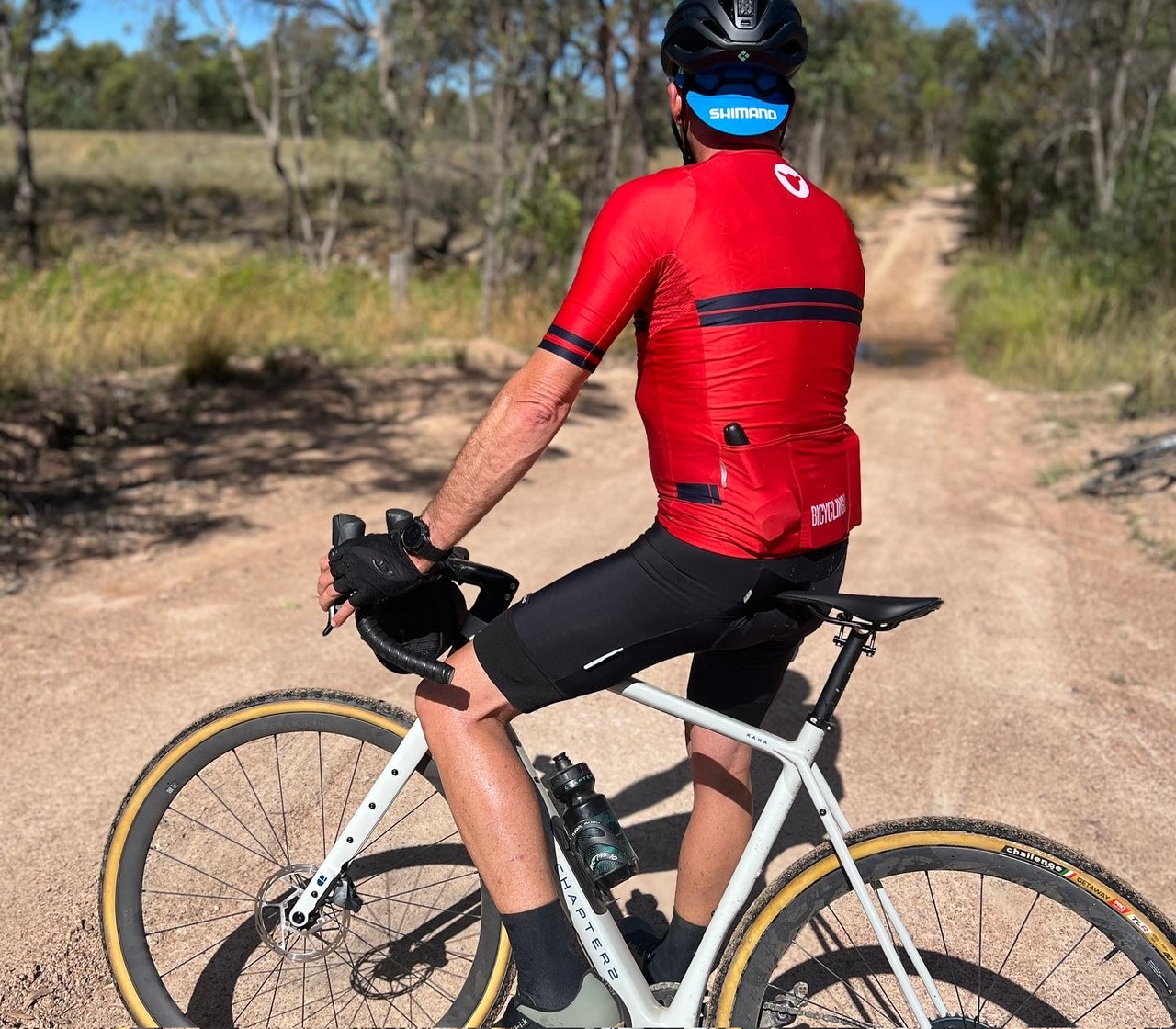 Summing Up
Summing up, and having ridden and tested a very wide range of gravel and all-road bikes over the past few years, Chapter 2's KAHA certainly stands out from the pack. While the New Zealand-based bike company is far more boutique than a bigger, mainstream brand, Ch2 certainly have a knack for creating world-class bikes. That's precisely what they have done with the KAHA.
It's up there as one of the most versatile, comfortable and capable gravel bikes currently available.