It's light years ahead of what he rode in his five Tour de France Appearances – here Pat Jonker blasts all over Adelaide on the latest Izalco Max from Focus.
As other manufactures have been pursuing optimal aerodynamics, often at the cost of weight saving, Focus's Izalco Max 9.6 seems to take a different path.
My first impressions were this – the German designers have sharply focussed on producing a racing bike that is lightweight and aerodynamic, but also a bike that is compliant and comfortable.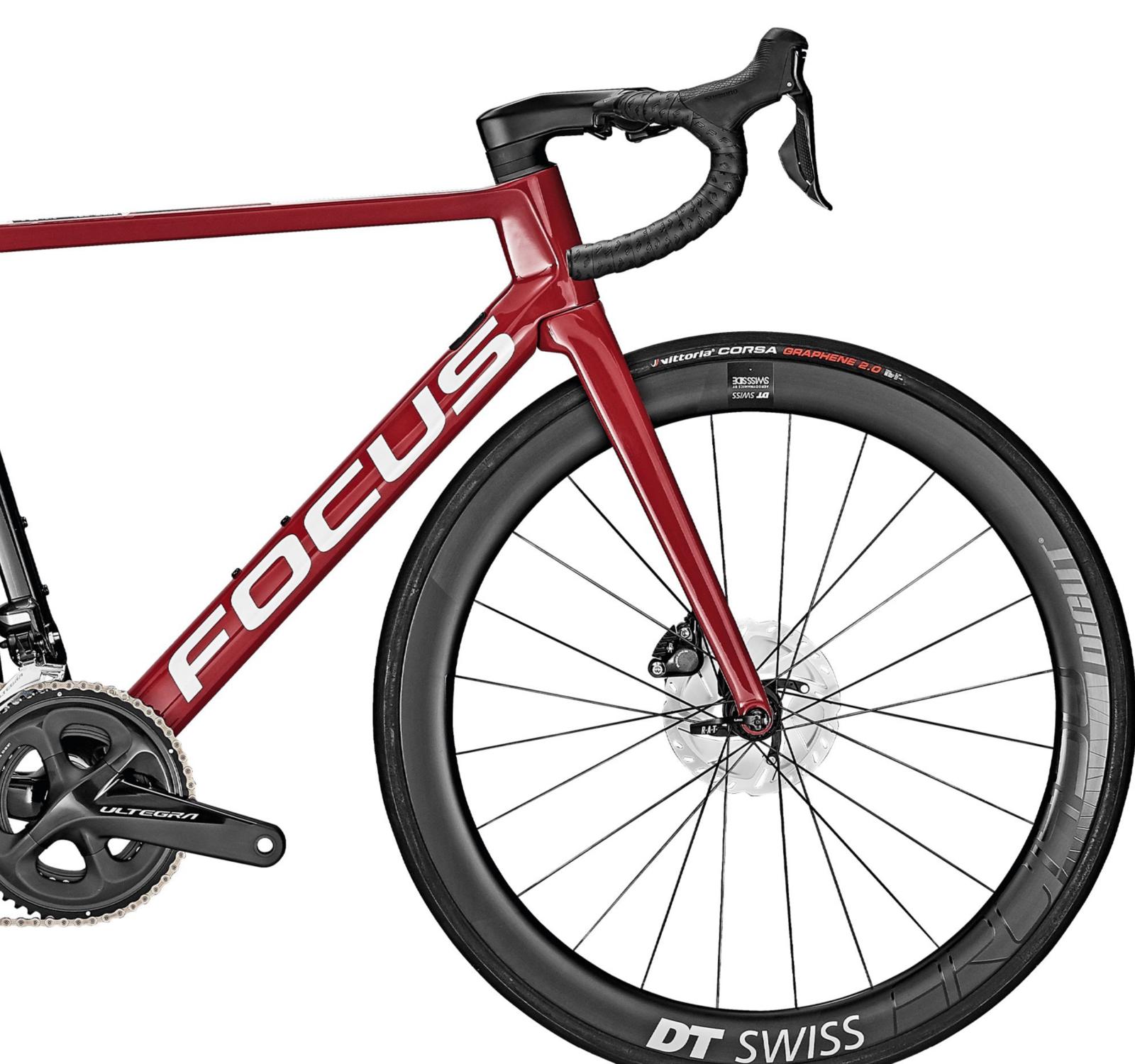 First Impressions Matter
The 9.6 is aesthetically very pleasing, neat and tidy with no cables to be seen. The build features a two-tone paint job consisting of rust red with a gloss black seat tube and rear triangle. White Focus decals on the down tube are nice and simple yet still striking, particularly from a distance. There is only one colourway for the 9.6 and this is it – Rust Red.
Lightweight Disc Brake Frameset
The Izalco Max was my choice of bike four years ago while competing at the Masters' Games and World Gran Fondo championships simply because it was renowned as a lightweight climbing bike.
Well, four years seems decades ago, especially in the world of bicycle engineering, so much has changed.
The Izalco Max frameset has been stripped to the core and rebuilt by the engineers at Focus. Each element must have a purpose and that point is proven with 56 individual pieces being redesigned for the new Izalco Max 9.6 frames.
Take the bike to the weigh-in and it easily meets expectations at a very respectable 890g for the frame. The aero fork comes in at 360g.
My total build weight for a 56 cm frame was 7.8kg – not bad for a complete disc brake bike. The engineers have been able to achieve this by incorporating 40 and 60-tonne modulus fibres which have been used in areas where total rigidity is required such as the bottom bracket area and top tube. The rear triangle uses lighter fibres to give it some more compliance this gives a noticeable and different ride feel compared to the earlier models of the Izalco Max.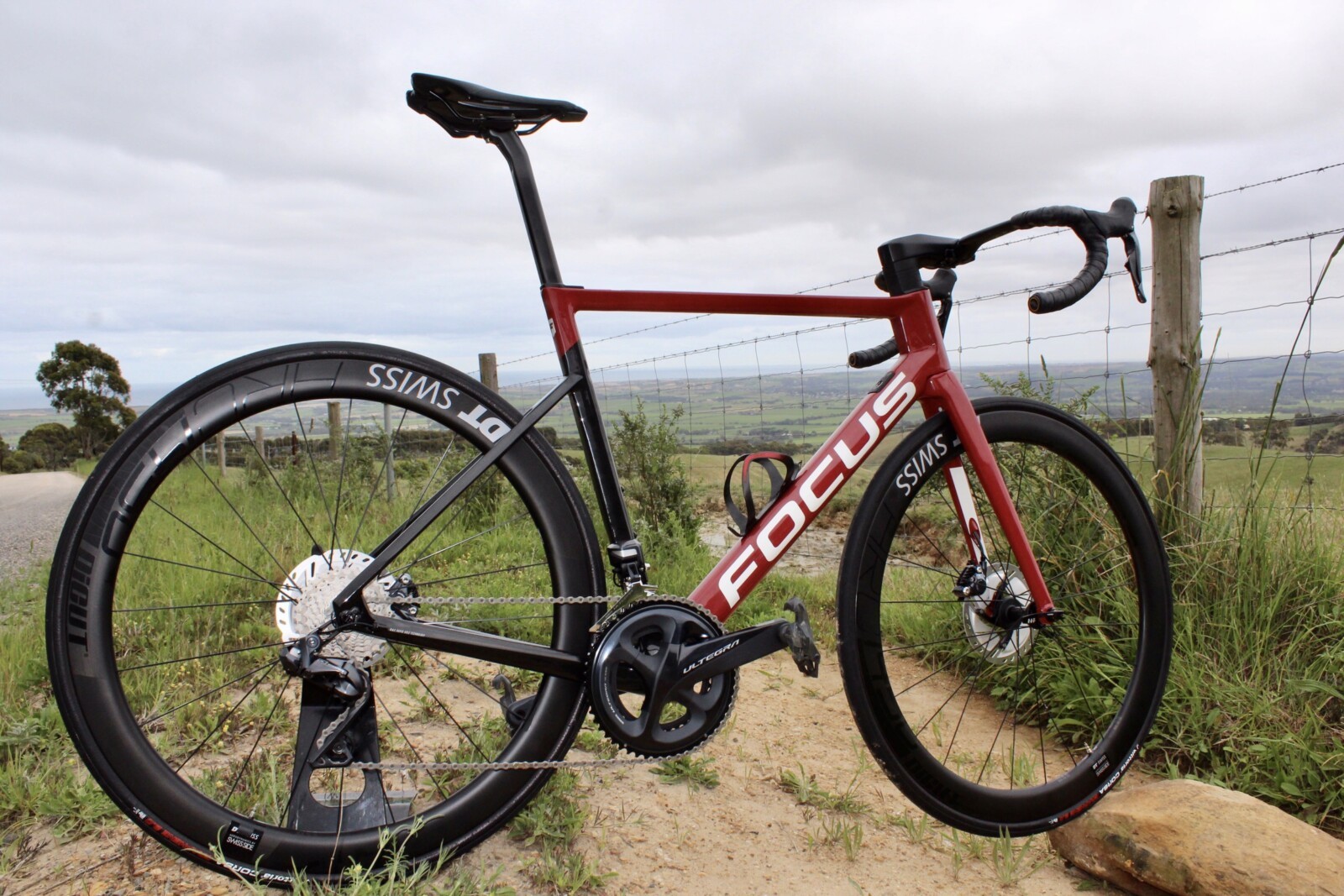 Time to Shake and Bake
I took the Izalco 9.6 out on my local 100km loop around the southern vales of Adelaide, a course that consists of 1500m of elevation 5km of dirt, some solid climbing and descending thrown in plus some crosswind sections along the coast.
The cockpit is very comfortable, I was unsure if the Easton EC90 aerobars would be almost too aero and possibly uncomfortable … but after a few hours of riding all felt fine.
Worth noting is the bike comes with head stem adaptors so you can adjust the handlebar set up. There are also mounts for your GPS or GoPro action cameras which can sit neatly in front of the bars.
The internal cabling is perfectly hidden away and I could not hear any sounds of rattling, even on the most uneven of surfaces. Work has been done on the custom carbon head stem as well there is enough carbon that it seems to have ample shock-absorbing properties.
The Ultegra Di2 disc brake set up did its job as per the Shimano standards we expect nowadays and the groupset simply does the job. There was no screeching of the discs no miss-shifts with the Di2.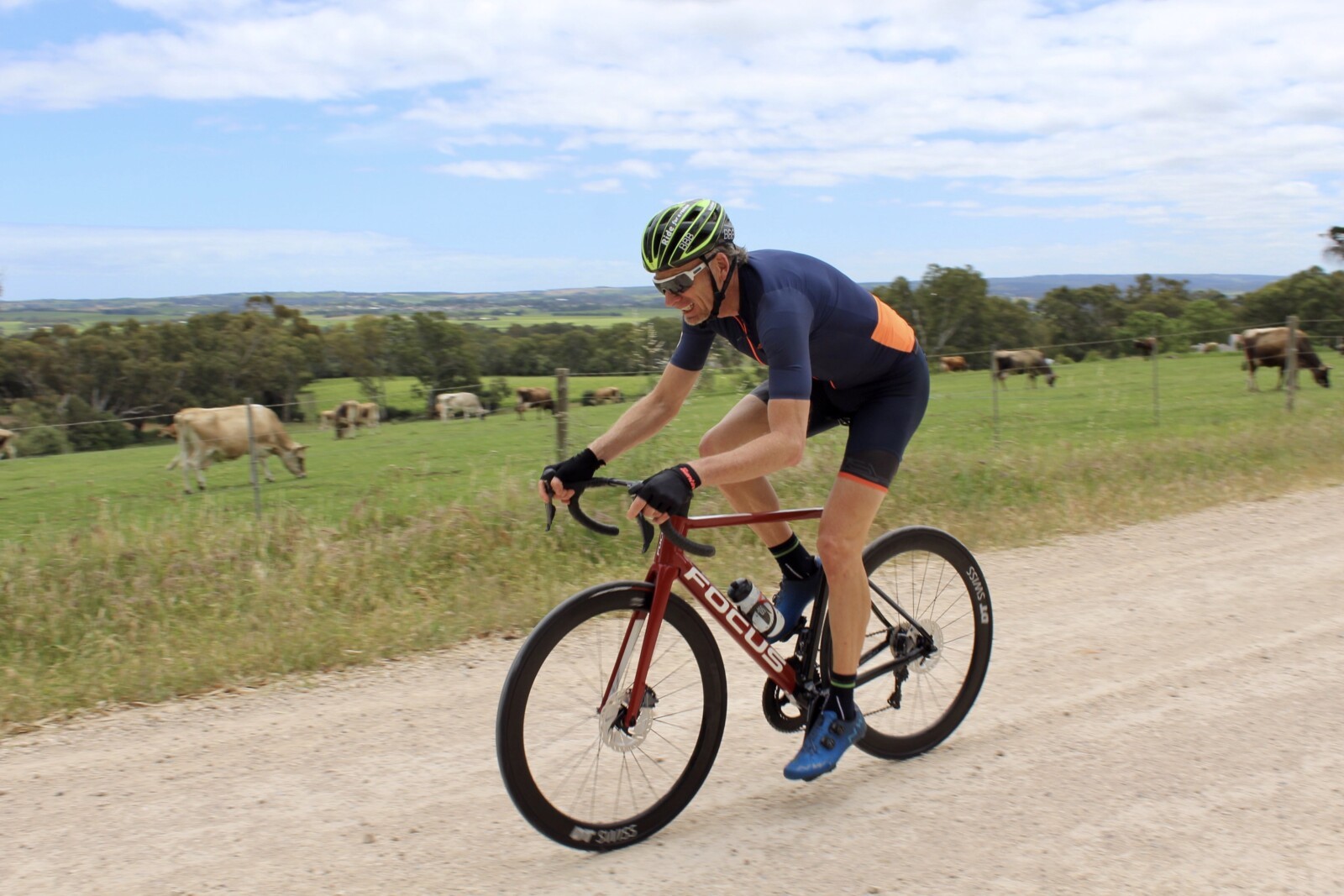 Kamm Tail AirFoils
The engineers at Focus have implemented the Kamm tail virtual foil designs in all of their Izalco max 2021 designs. Why? Wind tunnel testing has proven that this is the most aerodynamic shape for a bicycle not just in headwinds but as important in crosswind sections and at lower speeds which bicycles most often travel at.
Traditionally, and back in my day, air foils typically extend to a pointed end like a teardrop type shape … think the Look Time Trial bikes of the 1990s. Kamm tail features a square end that increases stiffness and mimics the performance of old fashioned wing-like foils. Did I notice this out on the road? Well, I am not sure if it was the Kamm tail foils or the longer fork shorter head tube, lower bottom bracket height combination or simply a perfect combination of the whole package.
Simply the bike felt very stable and responsive, even on the faster descents. It handled perfectly and I always felt in control, especially on the rougher descents.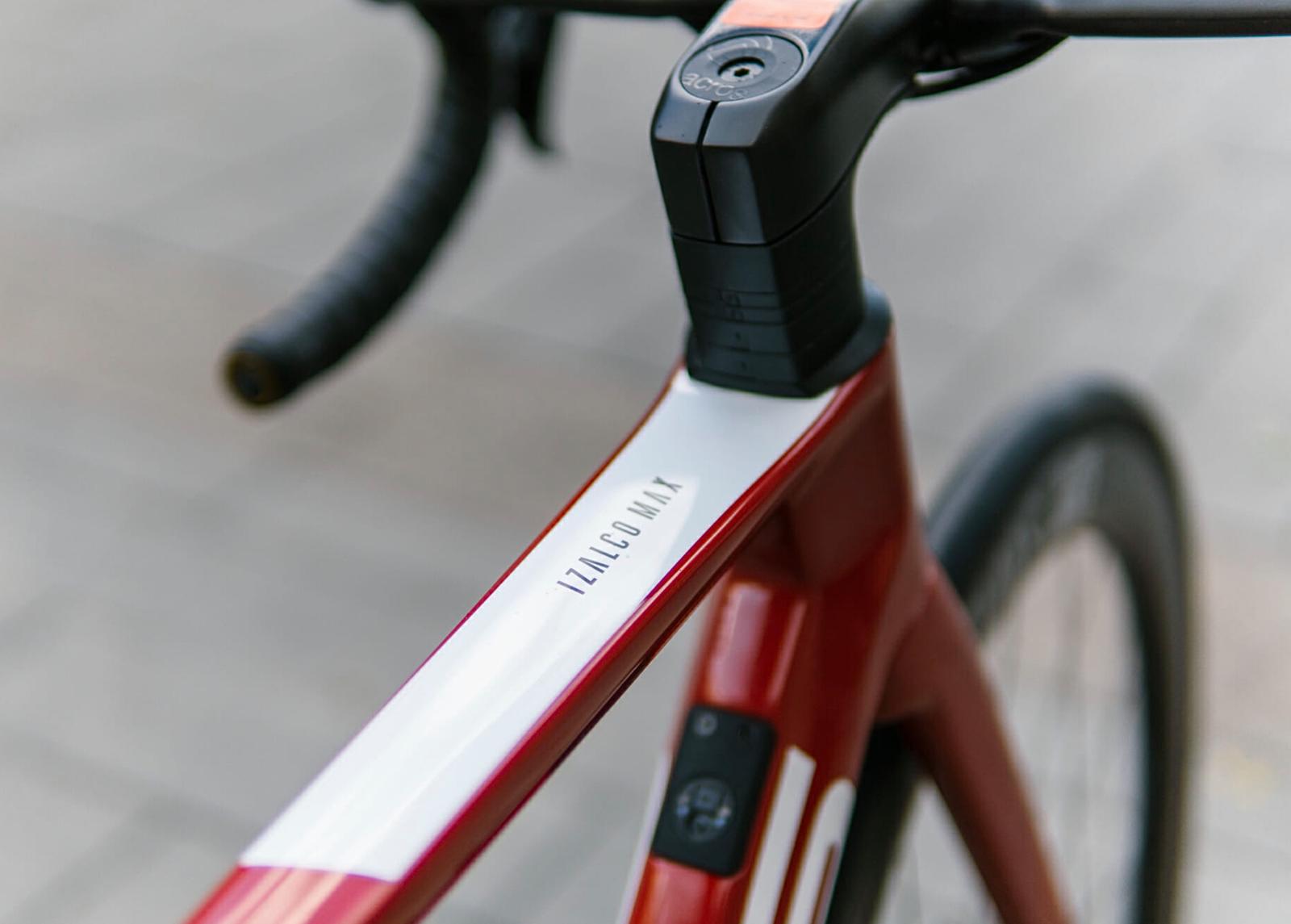 This extra stability could also be because of the shorter steerer tube and longer forks, giving the bike's extra responsiveness. What the engineers have discovered is that over a distance of 50km and riding at 200w of power you will complete the ride 90 seconds quicker compared to the previous models from the Izalco Max range.
Forks And Wheelbase
The forks appeared to be longer than your typical length forks and yes they are by around 10mm. This allows more air to flow through to the Kamm tail airfoils and also longer forks make the steerer tube shorter which I found made the bike more responsive, especially while descending at speed. It railed the corners and I never felt out of control.
While climbing and attacking my Strava times while out of the saddle the frame felt rigid with absolutely no flex to be found and thankfully never any brake rub against the rotors.
…We have a Tour de France race ready machine incorporating some of the finest engineering from Germany…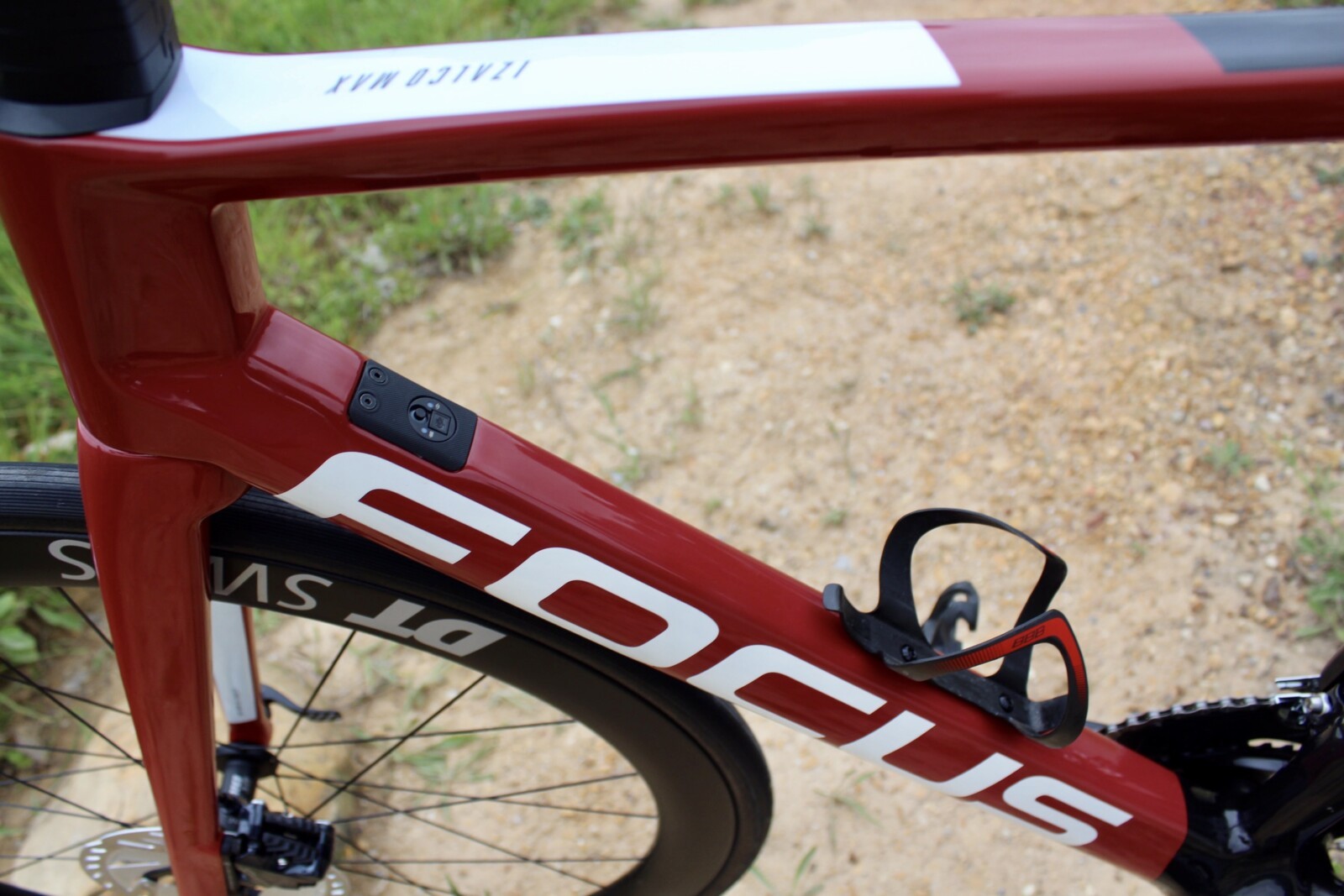 All this responsiveness comes down to a steeper seat tube angle of 73.5 degrees and steerer tube angle of 73 degrees which makes this a race-ready set up.
The carbon seat post has a D profile with a 15mm offset which offers an ergonomic riding position. You can also then really appreciate the comfort of the Prologo Dimension saddle.
Wheelbase
I remember my dad telling me how the pros back in the day had frames especially built for Paris – Roubaix. The main difference would be a more compliant fork rake and longer wheelbase to help absorb the impact of riding the Hell of the North. The Izalco Max 9.6 has a longer wheelbase as well. I actually walked around the bike shop comparing brands and in general, the Izalco Max has a 10mm longer wheelbase. This explains why I felt so comfortable and in control on the rougher sections of the dirt roads I rode up.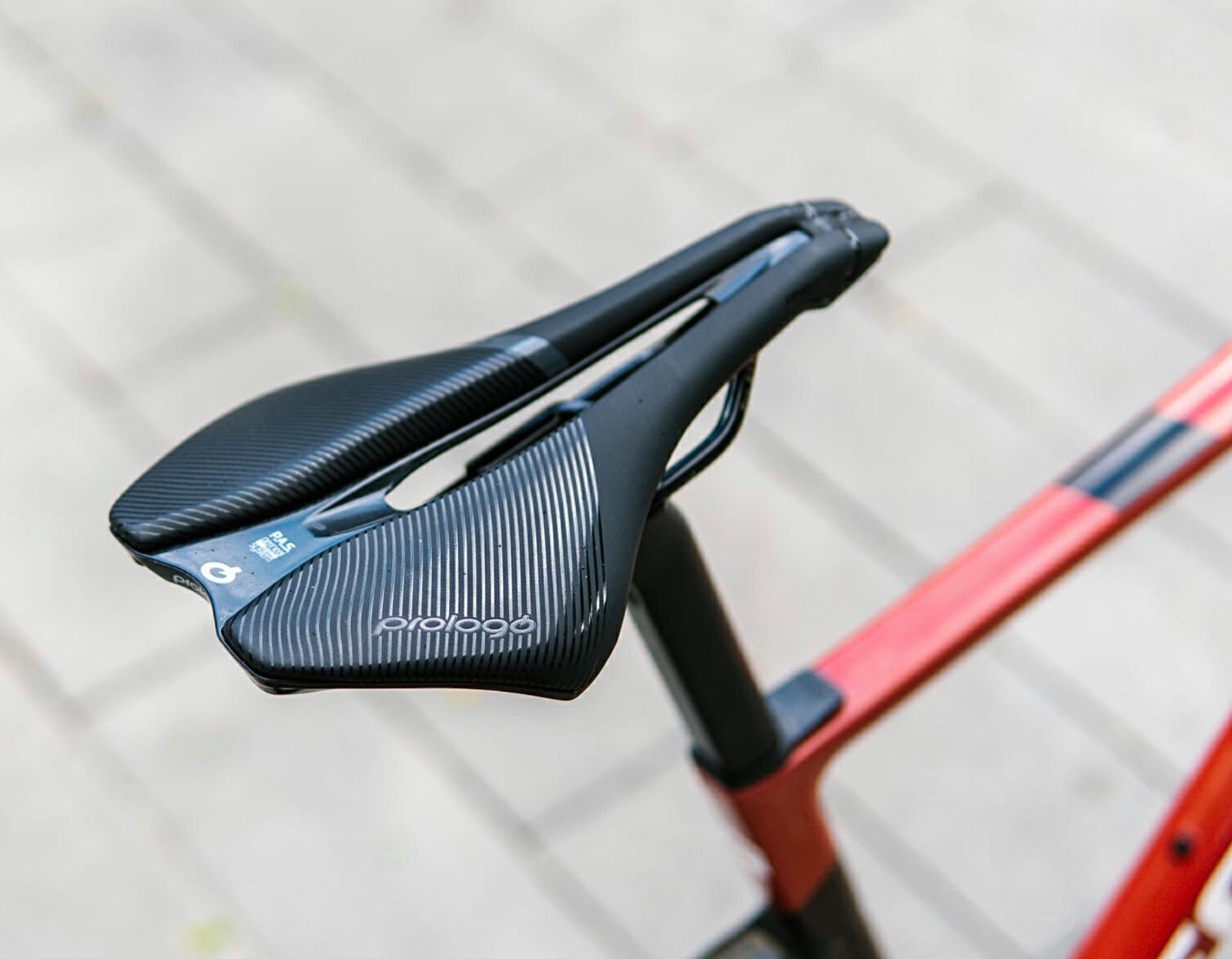 Isn't a shorter wheelbase better for descending? Not when you incorporate a steeper seat tube angle, steeper headtube angle and bring to the party a longer fork and Kamm tail foils. You then have all the pieces of the puzzle fitting perfectly together. The outcome is a bike that's ready to be raced at the Tour de France.
Wheels & RAT
Out of the box the Izalco Max comes with DT Swiss ARC1450 DICUT DB carbon wheelsets with a rim depth of 48mm with rotors flat mount 160/140 mm, more than enough stopping power for any rider.
The wheelset weighs in at a respectable 1750grms. I found them fast and rigid and that's what I am looking for. In the cross winds, I was surprised how stable they felt I wasn't being pushed around by the coastal winds and this could also be because of the new spoke design DT have come up with.
Two new spokes have been designed namely DT Swiss Aerolite II and Aerocomp II. Both have an updated flattened aero design that DT claim can reduce drag by up to 1.1 watts compared to their previous designs. Modest savings, but every watt counts at my age.
The cherry on top is the RAT system which stands for Rapid Axle Technology. This is the quickest and easiest wheel change system on the market, a quarter turn to unlock. Unofficially the RAT system has the world record for a rear-wheel change at 13.3 seconds. So off you go and give that a nudge.
Quality
We have a Tour de France race ready machine incorporating some of the finest engineering from Germany. Aerodynamics meets a lightweight build some new technology I had never seen before.
Performance
A1 The ride is smooth it feels fast and you automatically want to ride faster than you are able too. The groupset and wheels where both excellent nothing
to fault there.
Value for money
I would like to say the best value for money bike in its price range. With this spec out of the box you would be expecting to pay more than $10.000 if it came from any other manufacturer.
Cons
Only one colour way. Rust Red.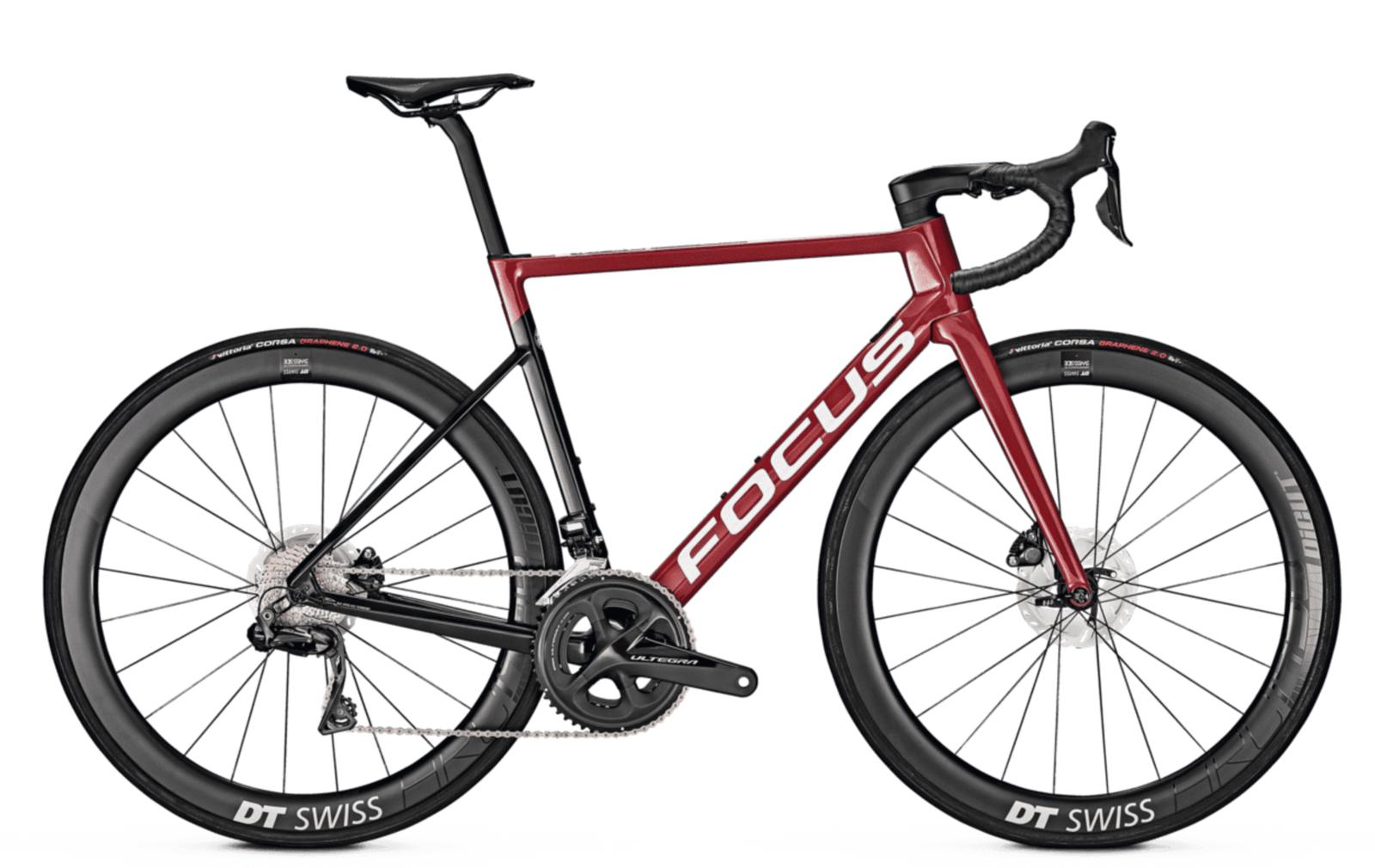 Specifications
Frame: Focus Izalco Max
Fork: Full carbon 360gr
Head Set: Acros
Stem: Focus Izalco Max Custom
Handlebars: Easton EC 90
Saddle: Prologo Dimension
Seat post: Focus carbon D-shaped
Shift Levers: Shimano Ultegra
Brakes: Shimano Ultegra
Front derailleur: Shimano Ultegra Di2
Rear Derailleur: Shimano Ultegra Di2
Cassette: Shimano CS-6800 11-30T
Chain: Shimano CN-HG701
Crank: Shimano Ultegra 52-36
Bottom Bracket: BB86
Wheels: DT Swiss ARC 1450
Tyres: Vittoria Corsa 700×25 (will take 28c)
Bidon Cage: –
Weight: 7.8kgs
Price: $9,499