Editors can be cruel. I first laid eyes on the 2014 Felt F2 review bike about a month before I was actually allowed to ride it. Apparently they wanted to get some photos of it in pristine condition before anyone took it out on the road. I mean, what did they think I was going to do to this American-designed Taiwanese-built racing machine? Actually, perhaps they were right.
After what seemed an eternity (only a few weeks) the photographers were finally done. My turn at last. A few things instantly struck me as I carefully assembled the F2 from its box. It certainly isn't heavy on visual bling like some of its modern-day rivals. In fact it's fair to say the clean styling and monochromatic finishing (predominantly matt grey with a few very subtle flashes of fluoro yellow) makes it understated in many ways, happy to blend into the bunch rather than make a fuss. But don't be fooled. From whatever angle it's still a brooding road bike in that 'cut the talk, let's get on with it and go fast' way some bikes just have. Still waters run deep.
Getting more specific, the robust girth of the down tube is hard not to notice and, in a classic stroke of yin and yang bicycle design, it is counterbalanced by an intriguingly tapered seat tube; skinny at the top, slightly wider at the base. The F2 also boasts a 'ControlTaper' head tube which sat visibly closer to terra firma than my day-to-day ride as the bikes stood side by side. The compact nature of the front end hinted that handling this bike should be a lot of fun. And it most certainly was. The F2 is one of the stiffest road bikes I've ridden in a very long time. Even without slamming the stem the riding position is low and aggressive. Out on the road I found it extremely nimble; hugely responsive to even the most subtle of touches on the hoods or drops. Unlike some bikes which seem to float about on the road and wobble disconcertingly around corners, there's a distinct feeling that you are in complete control of where this bike is going. Depending on what you've been riding previously it may take a little getting used to having such precision at your fingertips. But once you do, it equates to considerable on-road confidence when cornering or descending, even at high speeds in tricky conditions.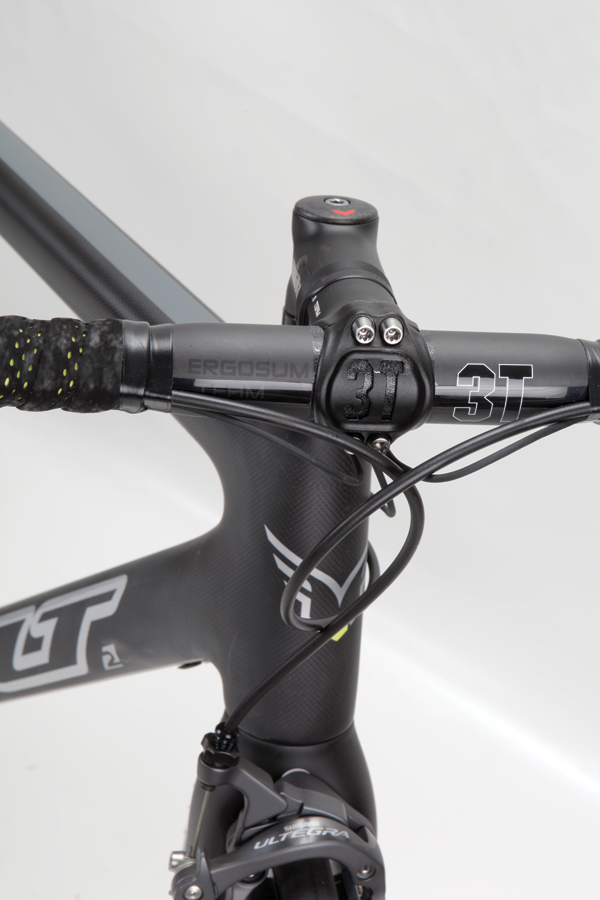 It isn't just about the geometry; the frameset construction can also lay significant claim to the impressive performance dished out by the F2. Forged from Felt's latest UHC Advanced MMC carbon fibre it uses a proprietary (aren't they all?) technology the folks at Felt refer to as 'InsideOut' – a technique that places polyurethane inserts inside the frame during the moulding process, followed by the application of precise amounts of pressure and heat to 100% eliminate excess material and, yes, weight. This results in stiff and immaculately formed tubes and contributes to a package weighing in at a reasonable 7.3kg.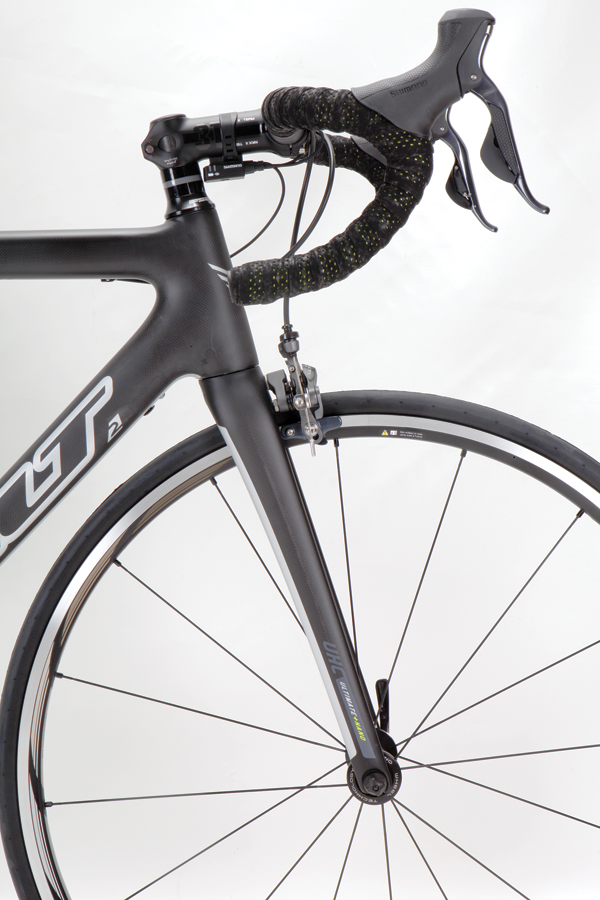 As is typically the case, the trade-off for creating such a stiff frameset can be found largely in the area of comfort. The F2 is for racing and riding fast; it's certainly not a touring bike and if all-day comfort is an important consideration, it's probably best you do not buy this bicycle. The F-series frame composition and geometry has clearly been designed to deliver the pilot a rigid ride. Have no doubt, you'll feel pretty much every bump. But you'll also feel pretty much every watt of power transferring via the FSA bottom bracket to the road surface. Of course, if the bumps really bother you, the option always exists to try swapping the Shimano RS61 wheelset or the Vittoria Diamante Pro Light tyres for something more forgiving. That said, the RS61s are good mid-range wheels compatible for both tubed or tubeless set-ups. They're not the lightest hoops, but nor are they the heaviest and allowing for the stiffness of the F2 frame they provided for a smooth enough ride in most conditions. I've ridden on far, far worse.
Continuing on the theme of ride comfort, the F2 boasts a slim-line Prologo Nago Evo TiRox saddle. Whilst I'm sure I'd get used to it eventually, I cannot lie. Its geometry clearly didn't marry well with mine and I had a sore backside within the first 15 minutes, providing no end of entertainment for my friends as I shifted my weight at every opportunity in search of rear-end relief. If it was my bike I'd be changing the saddle pretty quickly. But as we all know saddles are very personal. One size does not fit all.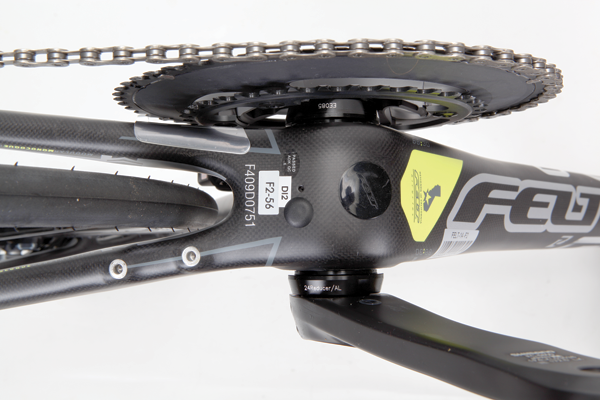 Out on the open road the F2 is an impressive machine. As you'd rightly expect given the above-average price point, it offers punchy acceleration allowing you to get on top of your gears quickly; useful when setting off from the lights, upping the pace during a training ride or perhaps making that race-defining attack or jump in a bunch kick. It really does what it says on the label too, for the one and only time I went deep into the borehole of pain and suffering I set a string of new sprint PBs. Even better, the F2 also held its momentum well at speed so your investment in sweat isn't easily wasted.
One of the greatest appeals of the F2 is there's been no scrimping on components. Yes, you pay for the privilege. But if your budget stretches far enough it's hard not to be impressed by an ensemble that includes 3T Team Stealth bars, stem and seatpost, FSA headset and bottom bracket, plus Ultegra 52/36 crankset and 11-speed Ultegra Di2 groupset. I've been a fan of Ultegra Di2 ever since Shimano first released it, and the F2 iteration did nothing to change that view. Fittingly for a bike unashamedly built to race, the Di2 set-up on the F2 also boasts secondary sprint shifters. Located on the inside of the drops, it's a simple adjunct to the main Di2 system allowing push-button shifting without having to change your hand position in the heat of battle. I'd never used the system before but found it effortless.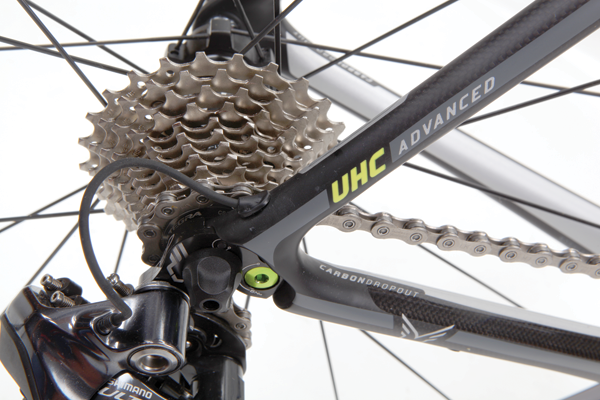 As for the shifting itself, well it was a little abrasive on the very first ride. But after a few simple adjustments in my living room it was whisper quiet and smooth (if you can press a button, tap a lever and access YouTube you can do it too). The choice to locate the Di2 battery in the 3T seatpost is a nice touch, preserving the clean lines of the frame. However it did make me wonder why the rear brake cable is the only wire not internally routed.
In the scheme of things this is a very minor grumble. The Felt F2 is a serious road bike for serious bike riders. I would gladly use one for racing every weekend. At upwards of $5,000 it's not exactly cheap. But nor is it outrageously expensive, particularly as it delivers plenty of value for your hard-earned money. Stiff, fast and easy on the eye, it's ideally suited to ambitious club racers wanting to take their riding to the next level, particularly on tight circuits where the importance of precision and performance far outweighs that of comfort. If this sounds like you, then don't hesitate to put the Felt F2 on your shortlist.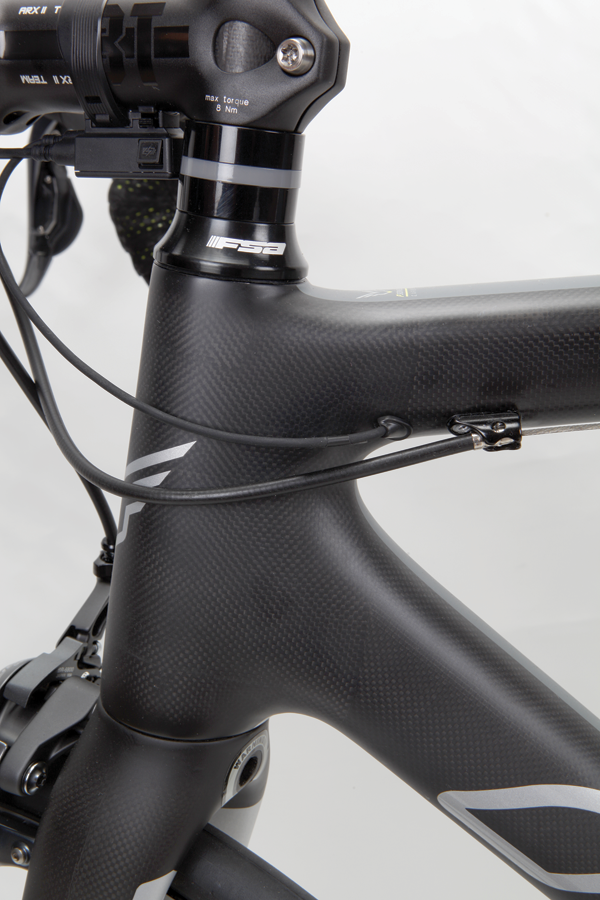 Summing Up
Quality:
High. The Felt F2 is a race-ready, full carbon road bike with excellent components and a high level of finish. You'll have every right to ooze confidence when riding it.
Performance:
Excellent. You can feel the power transferring to the road from every burst of energy. Handling is nimble and assured. It's by no means a comfort bike, but put in the effort and it will almost certainly make you faster.
Value for money:
Good. The F2 may not be the cheapest road bike out there, but the spec level is impressive. You certainly get what you pay for.
Overall:
If you're after a high-performance high-spec racing bike without completely melting your credit card, the Felt F2 is well worth a test ride.
Specifications
Frame: Felt Race Road UHC Advanced Carbon
Fork: Felt Race Road UHC Advanced Carbon
Head Set: FSA NO.42 integrated
Stem: 3T ARX II Team Stealth
Handlebars: 3T Ergosum Team Stealth
Saddle: Prologo Nago Evo TiRox
Seat post: 3T Stylus 25 Team Stealth
Shift Levers: Shimano Ultegra Di2 w/ secondary sprint shifters
Brakes: Shimano Ultegra dual pivot calliper
Front derailleur: Shimano Ultegra 11-sp Di2
Rear Derailleur: Shimano Ultegra 11-sp Di2
Cassette: Shimano Ultegra 11-sp 11-25
Chain: Shimano Ultegra 11-sp
Crank: Shimano Ultegra 52-36
Bottom Bracket: FSA BB30 w/ 24mm spindle reducers
Wheelset: Shimano RS61 (tube & tubeless compatible)
Tyres: Vittoria Diamante Pro Light
Pedals: N/A
Weight: 7.3kg
Price: $5,769