Orbea have released details of their top aero offering, the Orca, featuring SRAM's new AXS groupset.
The SRAM eTap AXS comes with new technology, a new look and new features including a 12-speed cassette. This high-performance groupset makes for faster changes than the previous generation of eTap.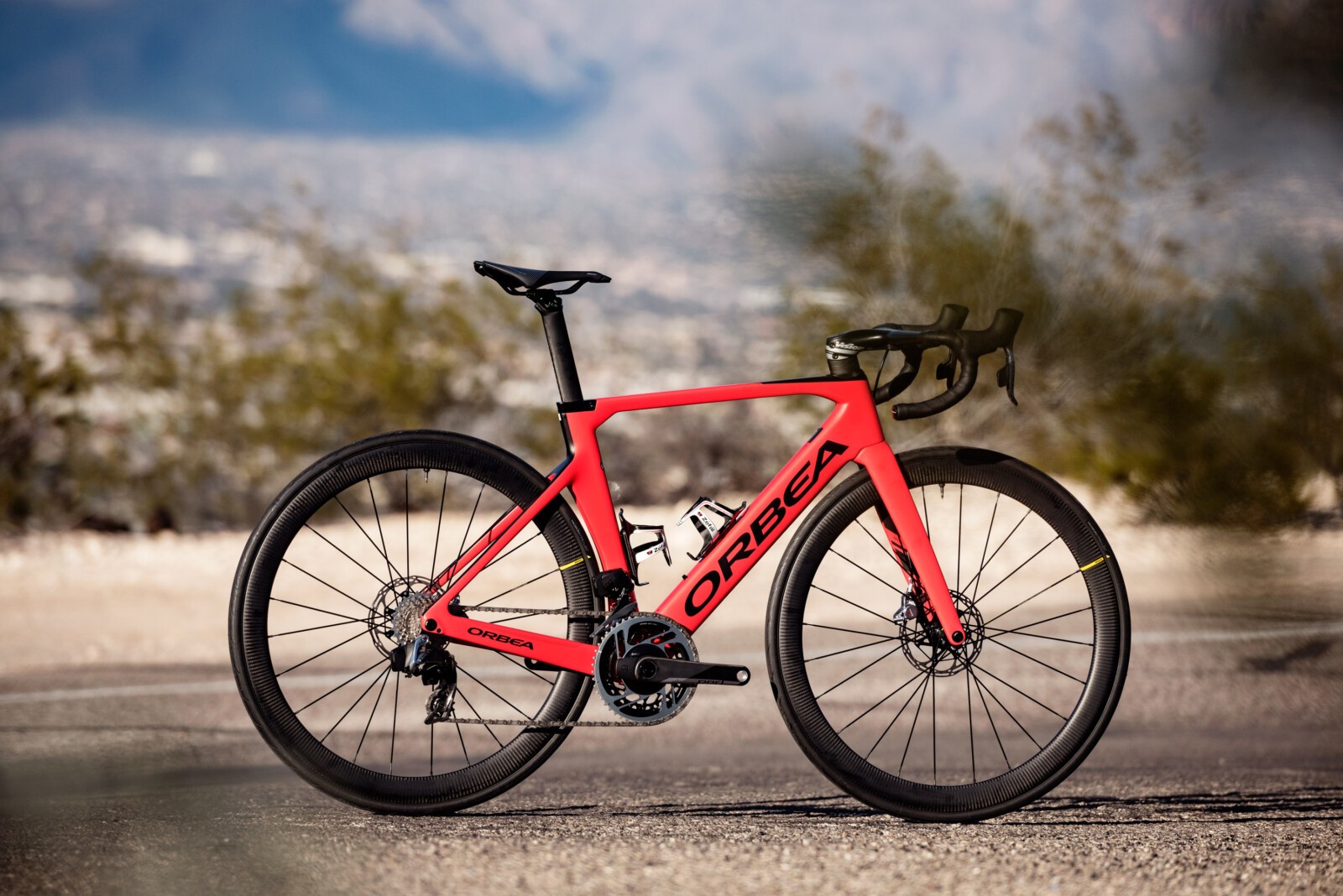 Orbea say the Orca is made for professional riders, designed with dynamic racing geometry and fitted with 'Freeflow' forks to maximize pedaling efficiency and aerodynamics. Orbea say the frame is 'their best carbon construction with the best carbon fibers available'.
"To cut through headwinds, try the Orca Aero," they say. "This bike includes small improvements to tube shape and various components to prioritize stiffness and increase aerodynamic performance. Whether your goal is to lead the pack or raise your arms in victory after hitting 1700 W on Sram eTap AXS's new potentiometer, the Orca Aero will help you get there."
The two Orca / SRAM AXS models, Orca M11iLTD-D and Orca Aero M11iLTD-D, also come with Mavic Cosmic Pro Carbon wheels. Both models feature versatility, with a blend of light weight, high stiffness and superb aerodynamics for maximum efficiency and the fastest speed possible.