Fifteen years since the arrival of the original Defy, Giant has officially launched the fifth generation of its Defy Advanced endurance platform. Bicycling Australia is lucky enough to have had one in its possession for the past couple of weeks. Initial impressions? It's a beauty.
Giant says the next-generation Defy builds on technology and innovations proven over the past decade-and-a-half by adhering to simple blueprint: Less weight, better ride quality, no gimmicks. Everything we've seen to date certainly backs this up.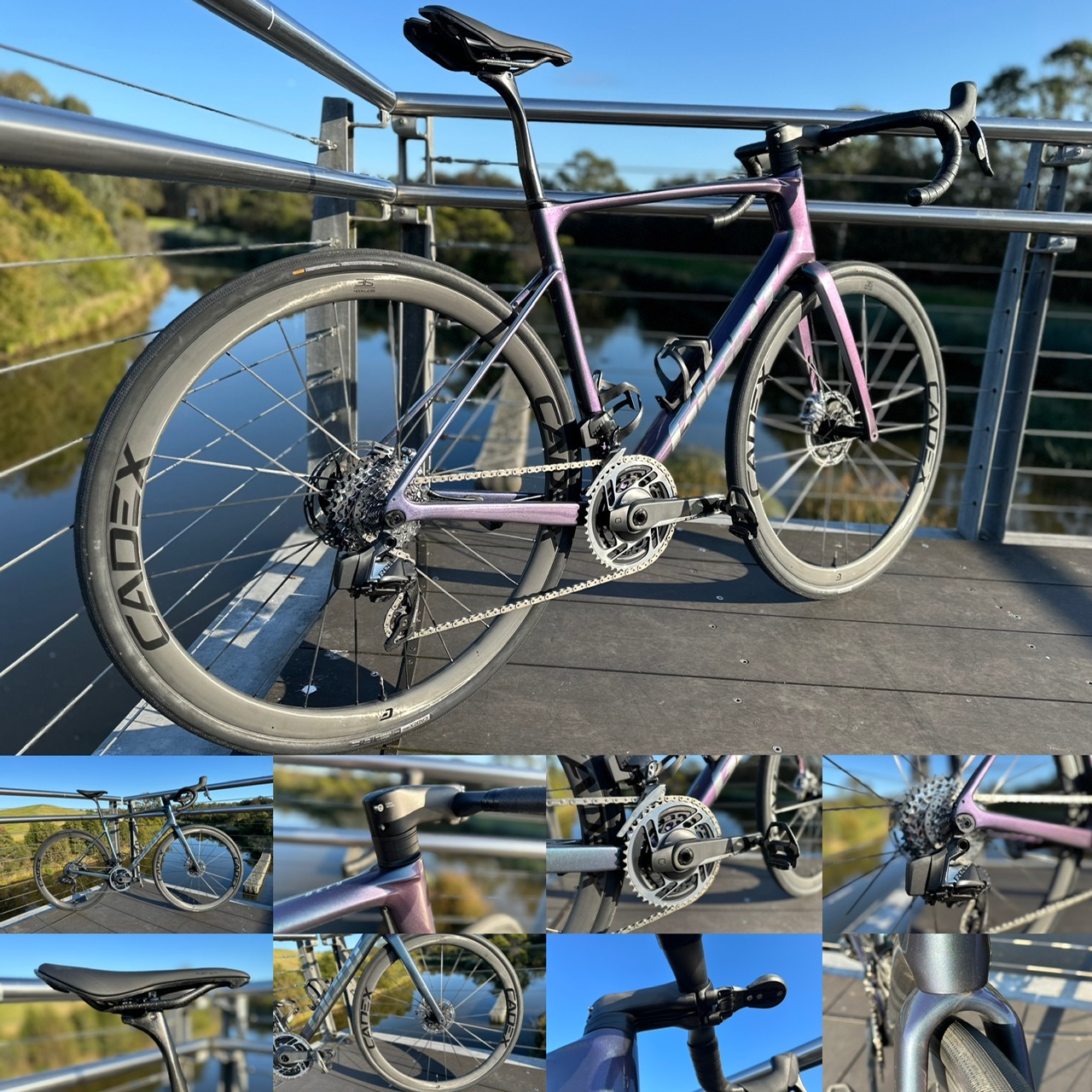 Whilst there's nothing outwardly brash or radical about thiscontemporary road all-rounder – save perhaps for the all-new D-Fuse SLR composite seat post thanks to a rather curious'cut-out' profile – the fifth generation Defy frameset boastssignificant enhancements in the key areas of weight (20% lighter), compliance and overall efficiency (28% better stiffness-to-weight ratio) compared with the outgoing model.
Looking at the geometry charts, the new Defy sits you a little lower than the previous generation. The stack drops by 9mm and standover height by 26mm, whilst the headtube has also been given a 10mm trim. In fact, now measuring just 150mm(Medium frame) the Defy headtube is only 5mm taller than the current model Propel and TCR.
The result is a slightly more aerodynamic and assertive riding position, but one still brimming with comfort and compliance for long days in the saddle. The wheelbase, rake and trail figures are effectively unchanged.
Coupled with renowned Giant value (who else can offer SRAM Red eTap AXS 12-Speed on a complete new build for under $14,000?) it seems the next-generation Defy is likely to be another global hit, especially at a time when more and more riders are prioritising versatility over pure speed.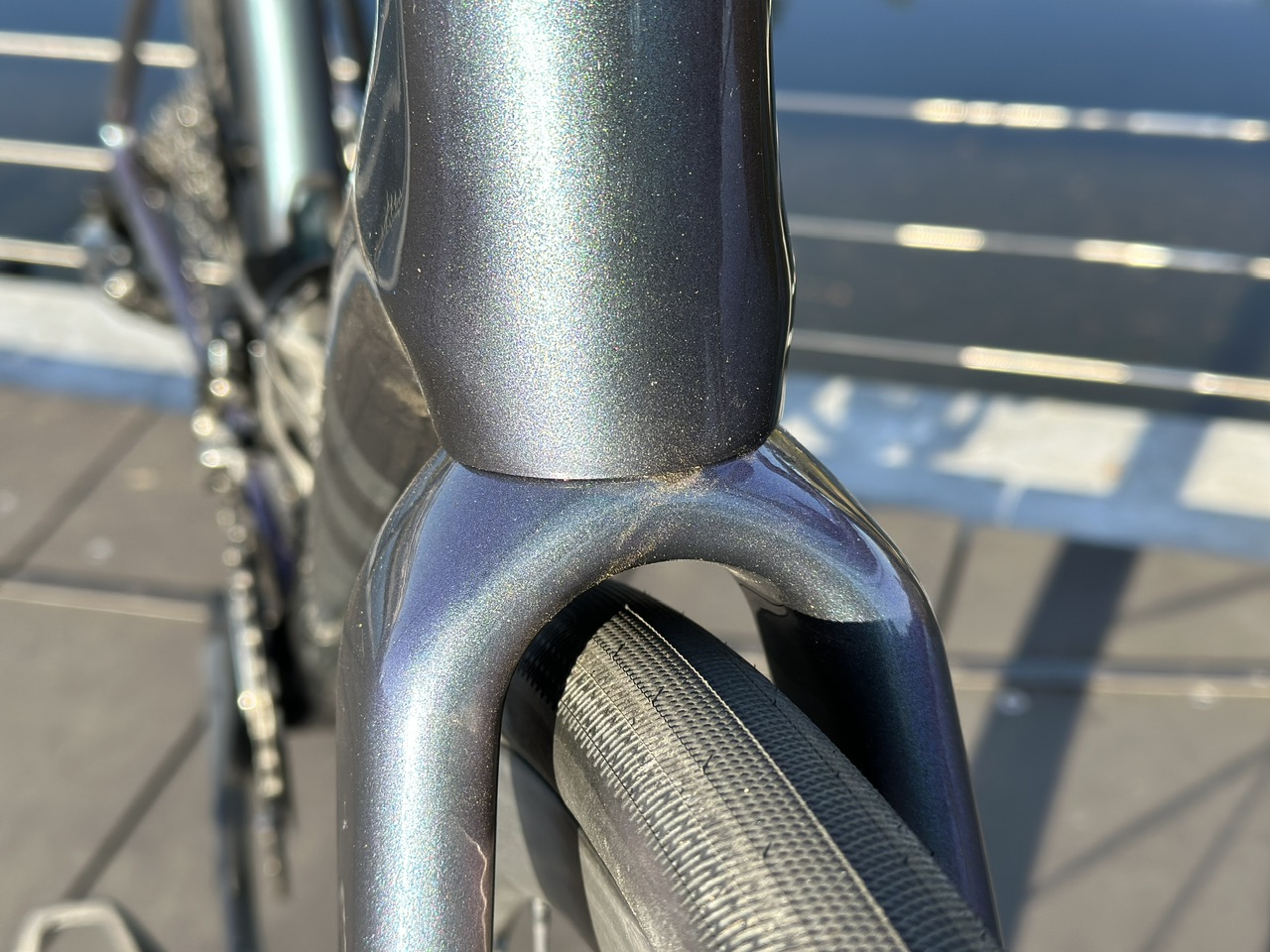 In total, six models will be stocked by Giant Australia: Defy Advanced SL 0 ($13,999), Defy Advanced SL 1 ($9,499), Defy Advanced Pro 0 ($7,999), Defy Advanced Pro 1 ($6,499), Defy Advanced 1 ($4,999), Defy Advanced 2 ($3,799).
Limited numbers of the Giant Defy Advanced SL 0 and SL 1 are available now, with the lower-spec models scheduled to start arriving in Australia towards the end of the year.
Fifth-Generation Giant Defy Advanced SL 0 highlights:
• New Defy Advanced SL-grade composite frame, 785 grams, Medium (20% lighter, 28% more efficient i.e.stiffness-to-weight ratio)
• New Defy Advanced SL fork, Advanced SL-grade composite, full-composite OverDrive Aero steerer (15% lighter)
• New D-Fuse SLR composite seat post (42% greater compliance, engineered to allow up to 7mm flex)
• New Contact SLR D-Fuse Carbon Handlebar with integrated hose routing and 8mm flare in the drops (8%lighter, 40% greater compliance)
• New Contact SLR AeroLight composite stem with integrated hose routing (123g 100mm, 80mm-140mm options)
• SRAM Red eTap AXS 12-Speed groupset with Quarq DZero power meter
• CADEX 36mm Carbon WheelSystem (tubeless-ready, hookless)
• 38mm maximum tyre clearance.
Bicycling Australia's Peter Maniaty is currently testing the new Defy Advanced SL 0.
His detailed review will appear in the December/January print edition.