Liv Cycling have entered the gravel bike market with the unveiling of the new women's-specific Devote series.
The Devote Advanced lineup features an Advanced-Grade Composite frame and fork that is tuned specifically for women, with geometry shaped around female-specific dimensional data.
Liv say the design and geometry helps optimise weight distribution on the bike which puts the rider in the best position to maximize power and efficiency.
Prototypes of the bike were fine-tuned with feedback from Liv global athletes including pro mountain and gravel rider Kaysee Armstrong.

"I had the opportunity to ride and test early prototypes of the Devote and share feedback with the designers, engineers and category managers that influenced the final design," said Armstrong.
"Participating in this way, then watching the bike come to life is one of the many reasons I love being on the Liv team. I think riders will agree — the Devote is the ultimate adventure bike that is ready for any challenge."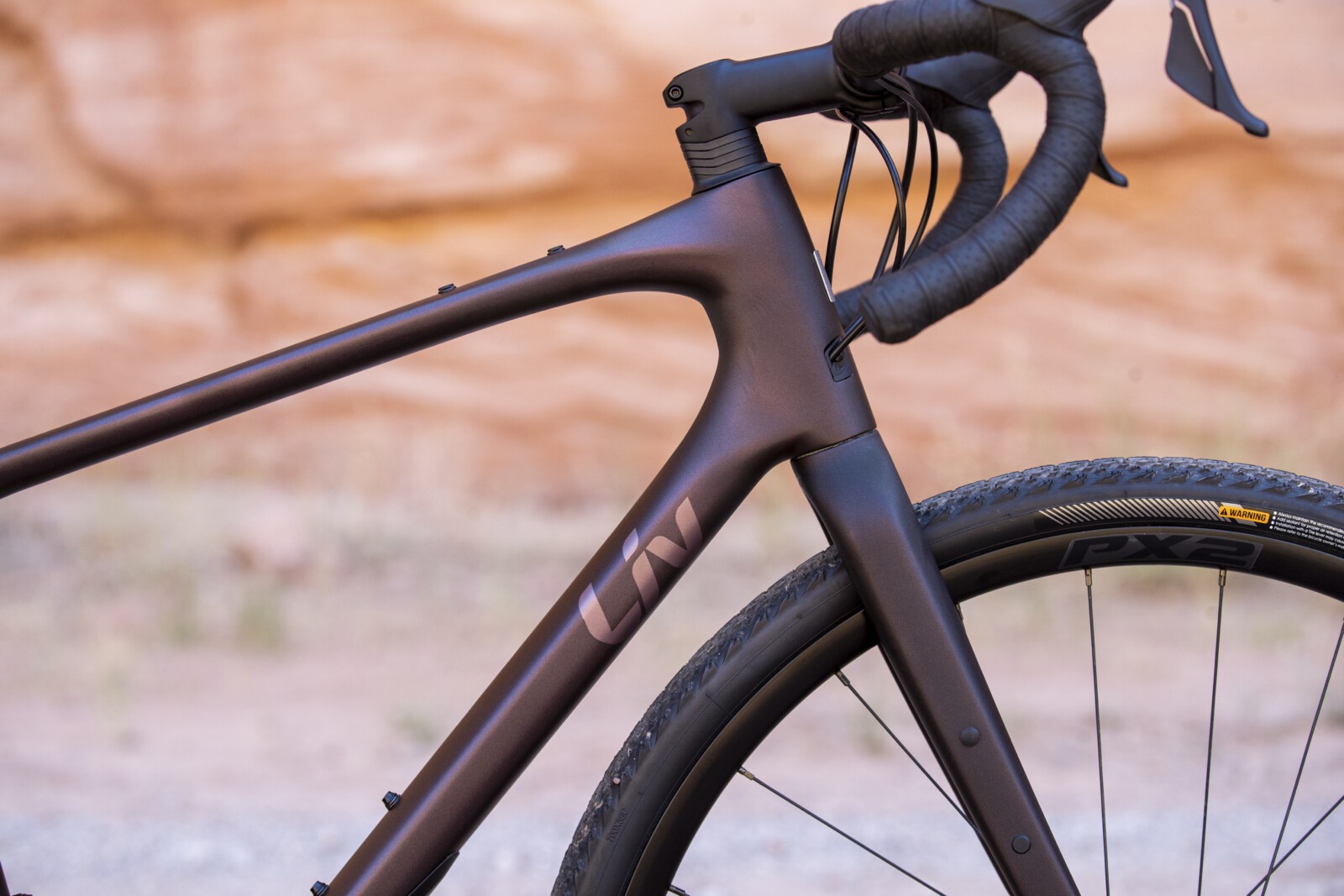 Built for Adventure
The Devote series was purpose-built from the ground up for women who want to ride variable terrain and carry gear for all kinds of adventures. The frame is compatible with fenders and racks, has internal cable routing and features three water bottle mounts on all frame sizes. In addition, Devote Advanced is compatible with a 30.9 dropper seatpost.
Precision Control
Bicycling Australia are yet to ride or review the bike, but Liv say it caters to the needs of both performance and endurance riders, and is paired with flat-mount disc brakes integrated into the frame to offer exceptional stopping power. The OverDrive steerer provides precise steering, while new Liv All-Condition handlebar tape keeps riders connected.
Exceptional Comfort
A 'D-Fuse' flare drop handlebar offers wider hand positioning, while remaining stiff and efficient enough for hard climbing and out-of-the-saddle sprinting. There's also a 'D-Fuse' seatpost, this adds compliance at two key contact points without the unwanted complexity or weight associated with pivots or inserts.
"Riders will notice the reduction in vibration, making it easier to ride farther and faster with greater comfort and less fatigue," say Liv. "With clearance for 45c tires and a wheelset built specifically for all-weather performance, Devote has what it takes to tackle unpredictable terrain. The Devote is also available with an ALUXX-Grade Aluminum frame and Advanced-Grade Composite fork."
The new Devote series will be available worldwide later this summer. Find your local Liv retailer online at www.liv-cycling.com.
The Local Range Will Include The Following Models
Devote Advanced Pro (XS, S, M) $7,299 RRP
Devote Advanced 1 (XS, S, M, L) $4,199 RRP
Devote Advanced 2 (XS, S, M) $3,699 RRP
Devote 1 (XS, S, M) $2,299 RRP
Devote 2 (XS, S, M) $1,799 RRP