Marcus Leach takes us on a dream ride aboard Factor Bike's most popular steed, the 02.
In an age where super bikes are something of the norm, it's becoming increasingly difficult to stand out from an ever-growing crowd. However, that task is made a little bit easier when you have a history in designing some of the fastest cars in the world, and can bring that same technology, engineering and innovation to the world of cycling.

That is exactly what Factor Bikes are doing, having started life as an engineering firm dedicated to working at the highest levels of design with some of the fastest, most prestigious brands in the world, including Ferrari, Aston Martin, Lamborghini and Maserati. That rich history and constant drive for perfection has enabled them to produce a range of bikes that takes riding to the next level, non more so evident than in their O2 model.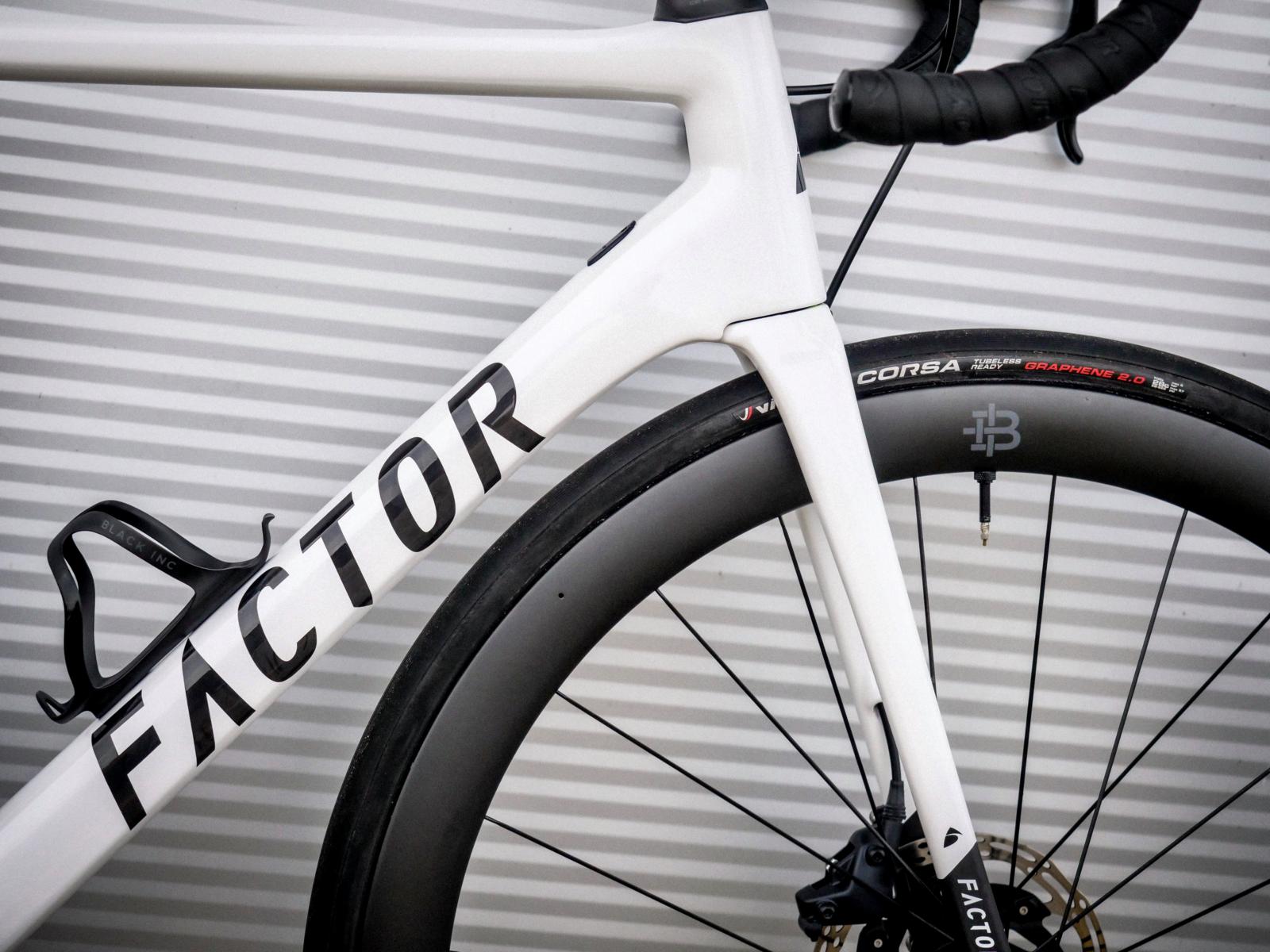 Billed as an all-rounder, as opposed to their lightweight and fully integrated climbing machine that is the O2 VAM, it's designed with comfort in mind for those long days out, without comprising on outright speed.
The first time I was privy to laying eyes and hands on this bike was under the sign at John O'Groats ready to set off on a 2560km ride the length and breadth of Britain. I reasoned that a bike of such reputed class and performance merited a serious road test.
An Elite Build
First impressions were that it looked and felt like a bike fit for the sport's elite, that would be Israel Start-Up Nation and not myself, having come from the same development process as the O2 VAM that will be ridden by Chris Froome next year.
Weighing in at 7.4kg the freshly revamped O2 is light, thanks to a unique manufacturing process that removes excess resin from the carbon. However, unlike other light weight bikes that can feel ragged and somewhat flimsy, at least for a heavier rider like myself, it's reassuringly sturdy and robust.
Top Level Riding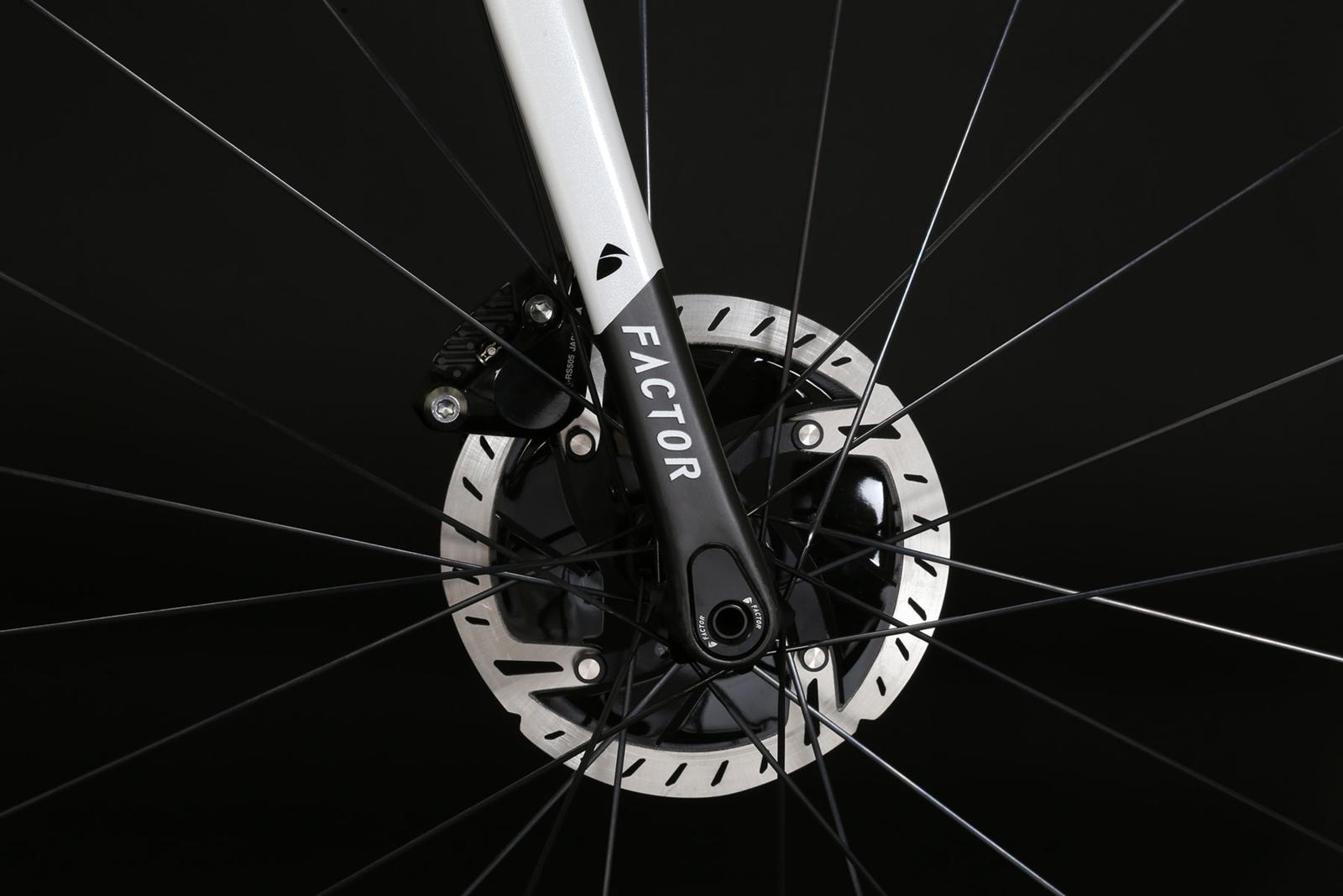 Every element of the bike is designed and optimised to the highest level. From the asymmetrical downtube and bottom bracket through to the wide stance seat stays and svelte fork, there isn't a single part of this bike that hasn't been developed to the highest standard.
Although in fairness you'd expect nothing less from a brand driven by an obsession for perfection. This is reflected in both performance and aesthetics, with a single piece Black Inc bar and stem designed for smoother airflow, sleek internal cable routing, Black Inc FIFTY wheels and SRAM Force AXS 12 Speed groupset completing the package.
As you would expect when buying a bike of this calibre the level of customisation is very high. The one-piece bar/stem alone has nineteen different size options, ranging from 380 x 90mm all the way up to 440 x 130mm.
For those worried about the lack of adjustability with a one-piece set-up, there's the option of a standard bar and stem set-up. Whilst the two advertised group sets are both SRAM, either Force Etap AXS or Red Etap AXS, Shimano options are also available ensuring you get the exact set up your heart desires.
…Fast, agile and incredibly responsive it is the complete package and, with a few tweaks in the set-up, can be optimised for shorter, punchier races…
Wheel Options
Black Inc wheels may be new to some, but don't let the lack of notoriety put you off. Available with either 30mm, 50mm or 60mm depth and tubeless ready they run perfectly with 28mm tyres, but there's clearance for 30mm.
The 50s weigh in at 1516g, making them a lightweight wheel set, and are as close to the perfect all-round wheels I have ridden on. Equally at home on flat roads and steep climbs, of which there were plenty on the route I picked, they are light, stiff and highly compliant.
Standard colours are Pearl White and Miami Blue, however Factor have built their own custom paint studio so you can choose different artwork, finishes and paint colours for a truly unique bike. All of this is done in real time allowing you to see how the finished product will look.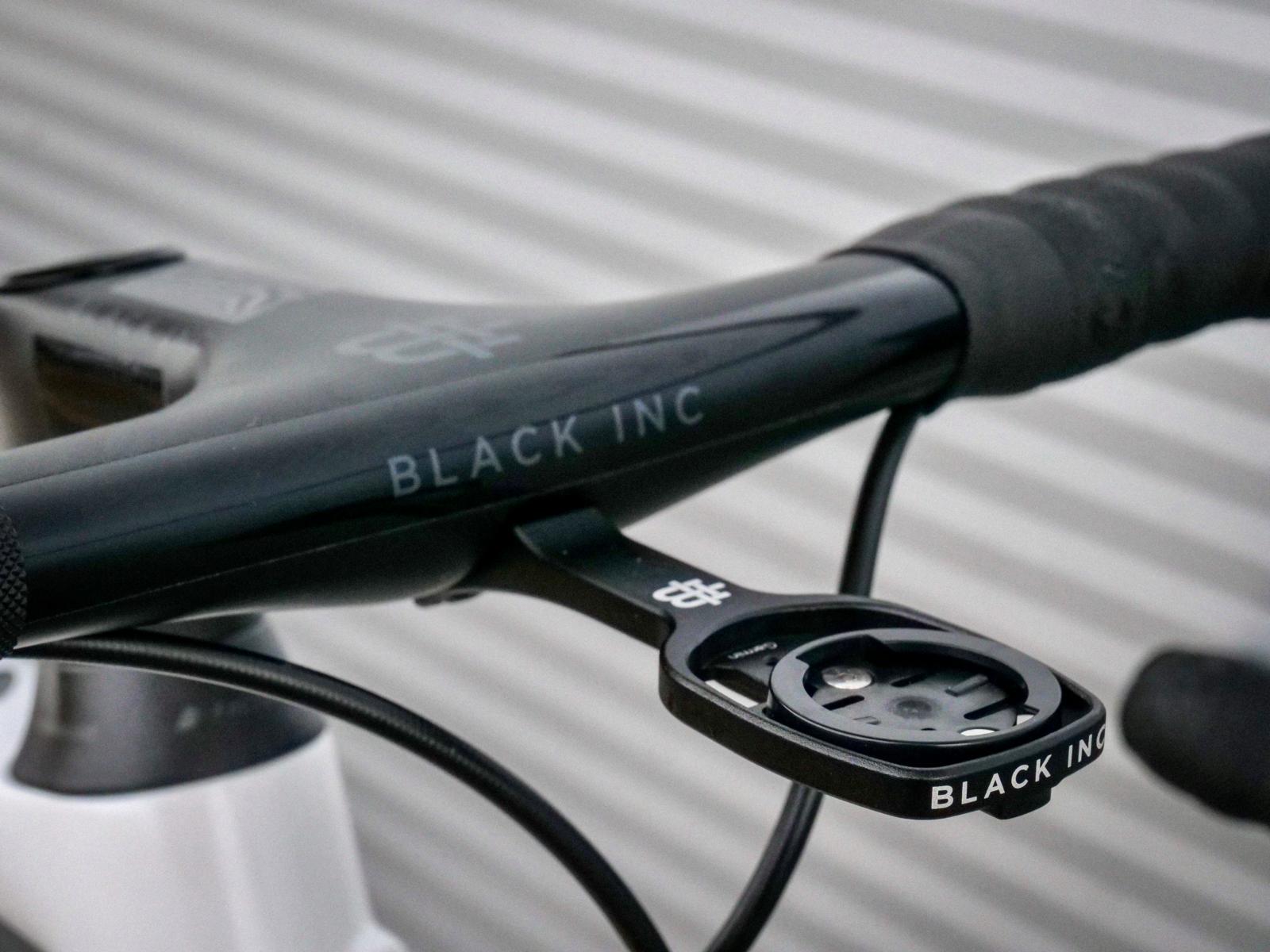 But what does this translate into on the road? In layman's terms this bike is a dream ride. Fast, agile and incredibly responsive, it can, and will, handle anything you through at it, which in my case was the the full works. Climbing when you're the wrong side of 90kg can, at times, be a struggle, but for the first time I had a bike that gave the illusion I was the bantamweight climber I have often dreamt of being. Equally on the descents it remained completely stable and felt glued to the road on the Vittoria Corse Graphene 2.0 28mm tyres, even pushing three figures on the speed front.
Power has never been something I've lacked, and thanks to the continuous downtube-to-chainstay structure of the frame none of this was lost when I put the hammer down. And the comfort? Well, after 14 days, 2560km and 39,000m of ascent I can honestly say this is one of the smoothest rides I've ever had.
By the end it simply felt like a natural extension of my body, one that I was sad to see go. Make no mistake, this might be billed as an all-rounder, but this is every inch an out-and-out speed machine capable of tackling any terrain and fully justifies its premium price tag.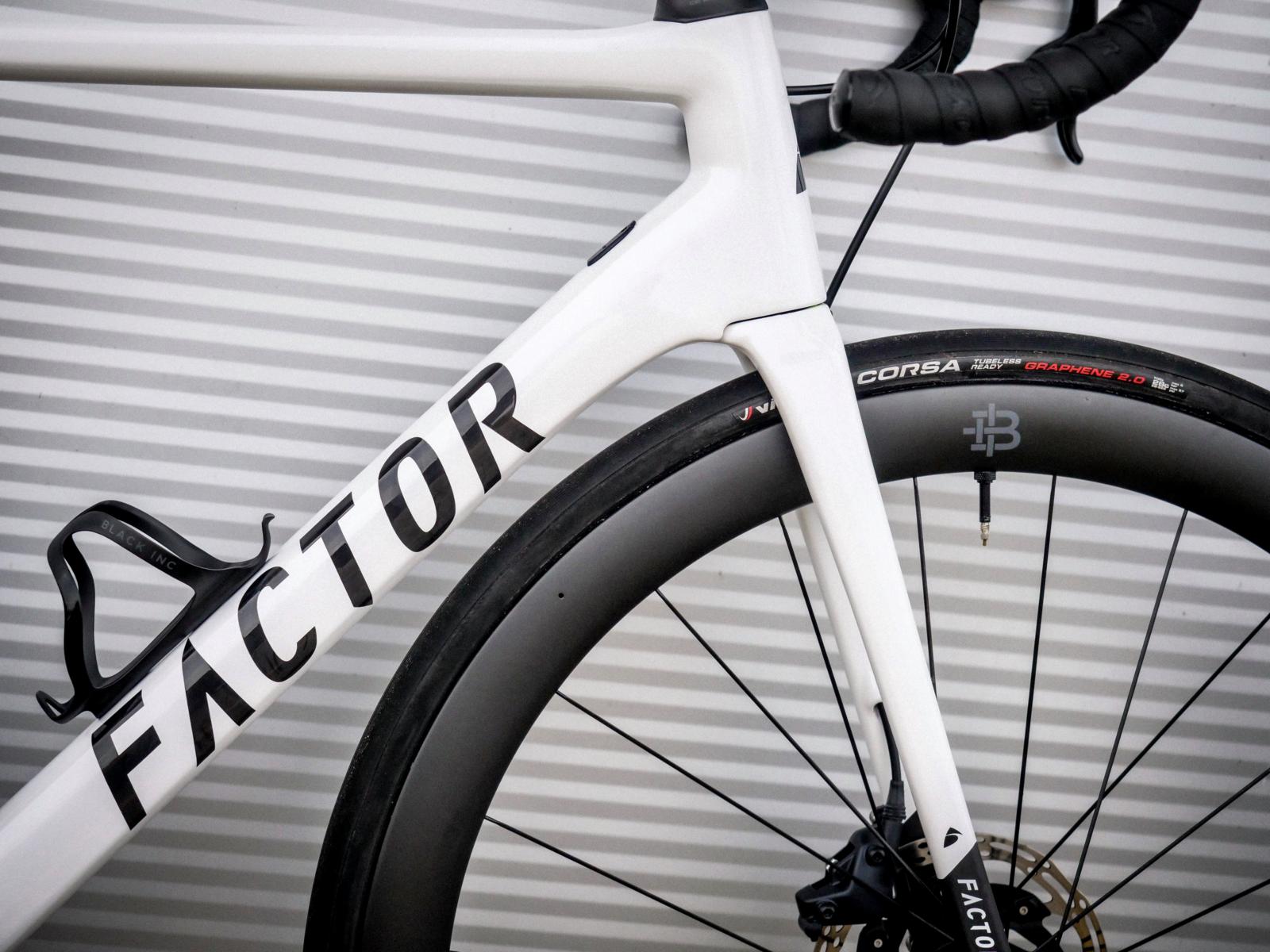 When you are spending this much money you expect nothing but the best, not just in the bike but the entire process, from point of contact, bike customisation, end product and after service. This is exactly what Factor offer, at the heart of which is a bike you will find little, if any, fault with, which all comes back to the brand's obsessiveness with perfection. The O2 is as close to perfect as I have come when riding a bike.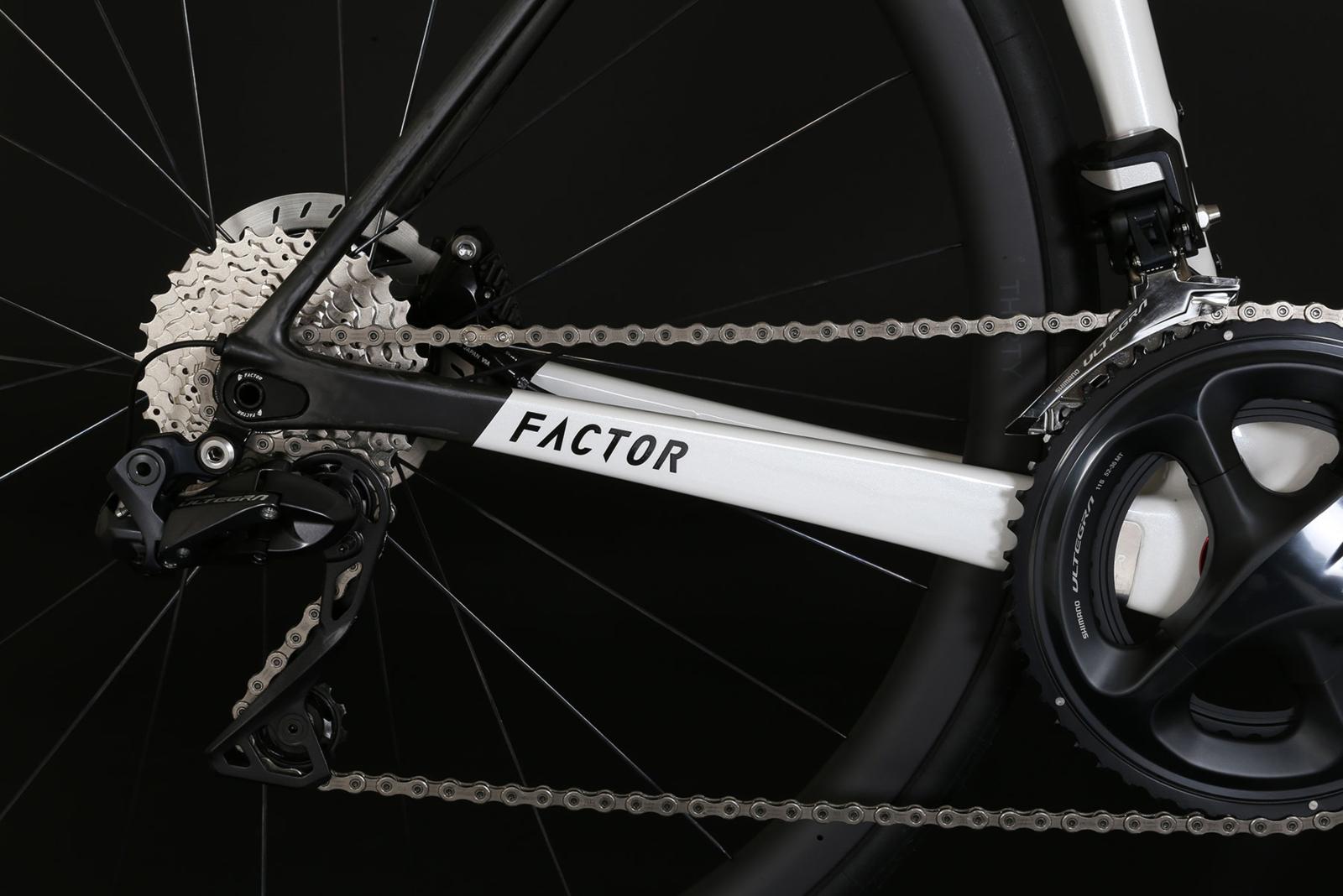 Performance
Whilst the O2 doesn't boast the same fully aero set ups of other bikes within a similar price range, it isn't found wanting in any department. Fast, agile and incredibly responsive it is the complete package and, with a few tweaks in the set-up, can be optimised for shorter, punchier races, or long comfortable days in the mountains.
Finish
Factor's attention to detail and quality results in a bike that, even without too many tweaks on the customisation front, is already up there with the best. Black Inc wheels and bar and stem, along with SRAM Force AXS and Vittoria Corse Graphene 2.0 tyres are the ideal additions to Factor's master craftsmanship with the frame.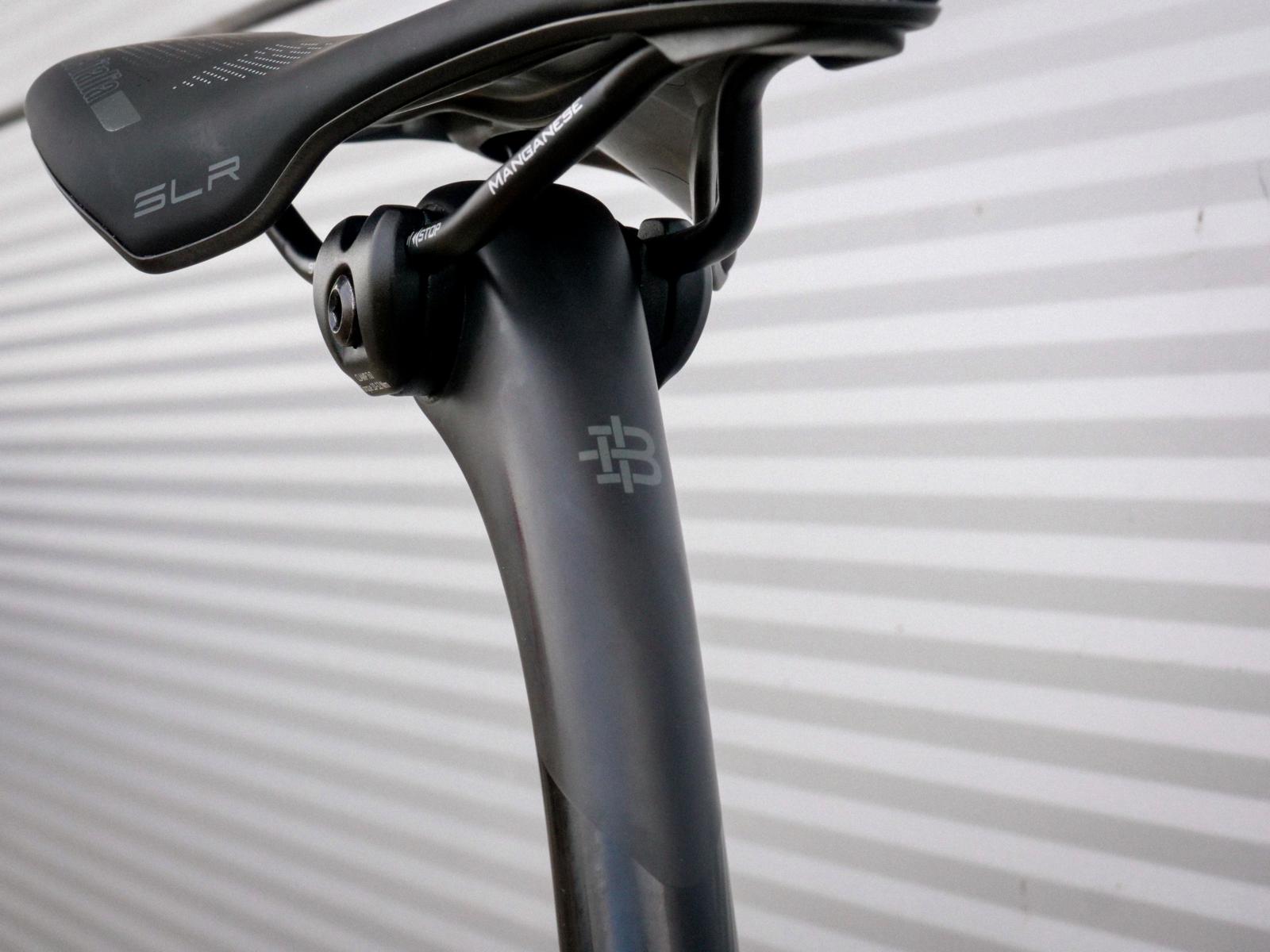 Frame: Second-Generation Factor O2 Disc Pearl White Edition
Fork: Factor O2 Disc Svelte Fork
Wheels: Black Inc team FIFTY wheels
Tyres: Vittoria Corse Graphene 2.0 28mm
Groupset: SRAM Force AXS, 12 Speed
Crank: SRAM Force Crankset
Bottom Bracket: CeramicSpeed PF4630
Cassette: SRAM Force XG-1270
Weight: Size 54 – 7.4kg
Weight Limit: 110KG
Price: USD 7660 AUS 10,520
(calculated using current exchange rate)