For its inaugural year, the Tour de France Femmes will begin in Paris on Sunday, 24 July, the same day the men's race concludes. It's more a rebirth than a brand new idea, but it's very symbolic for women's professional road racing and is much anticipated by riders and fans alike.
The eight-day race, which will feature 24 teams, starts on the Champs-Élysées in Paris, and concludes on Sunday, 31 July on La Super Planche des Belles Filles, a popular ski station in the Vosges Mountains in north east France.
The route for the Tour de France Femmes includes a balance of flat and punchy stages, sectors of gravel, and two mountain finishes all packed into the eight days of racing.
For many advocates of women's professional road cycling, it has been a long time coming with promises from the Tour de France organisers Amaury Sports Organisation (ASO) for many years and the half-hearted La Course by Le Tour de France which ran from 2014 to 2021.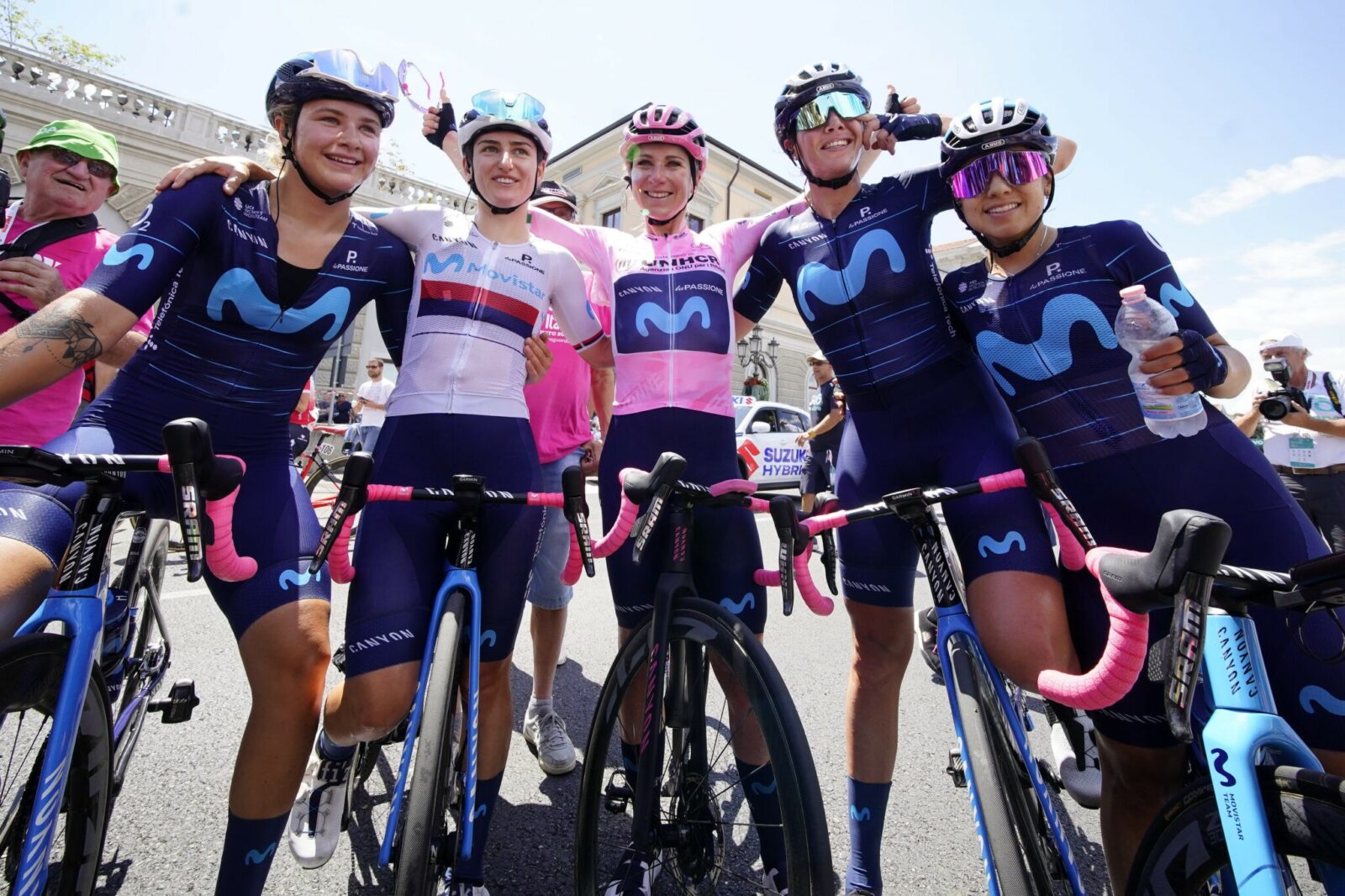 History
The new race is a rebirth of sorts. The first women's Tour de France was held in 1984 and included the same finish lines as the men's race. To meet the UCI's rules for women's racing, the women's edition covered about a quarter of the men's 4,000 km race, with five rest days and 18 stages, compared to the men's 23 stages.
The women's race continued until 2009 with a couple of name changes and different race organisers along the way, and no race at all in 2004 due to 'organisational difficulties'.
It wasn't until 2014, ASO started the women's one day La Course by Le Tour de France in response to lobbying by cycling advocates like Kathryn Bertine who was backed by riders like Marianne Vos, Emma Pooley, and Chrissie Wellington who collected 100,000 names on a petition.
The all-new Tour de France Femmes is part of the surge in momentum for women's professional road cycling which is slowly seeing improvements like better team conditions, minimum salaries, and increased live coverage and reporting.
Race Director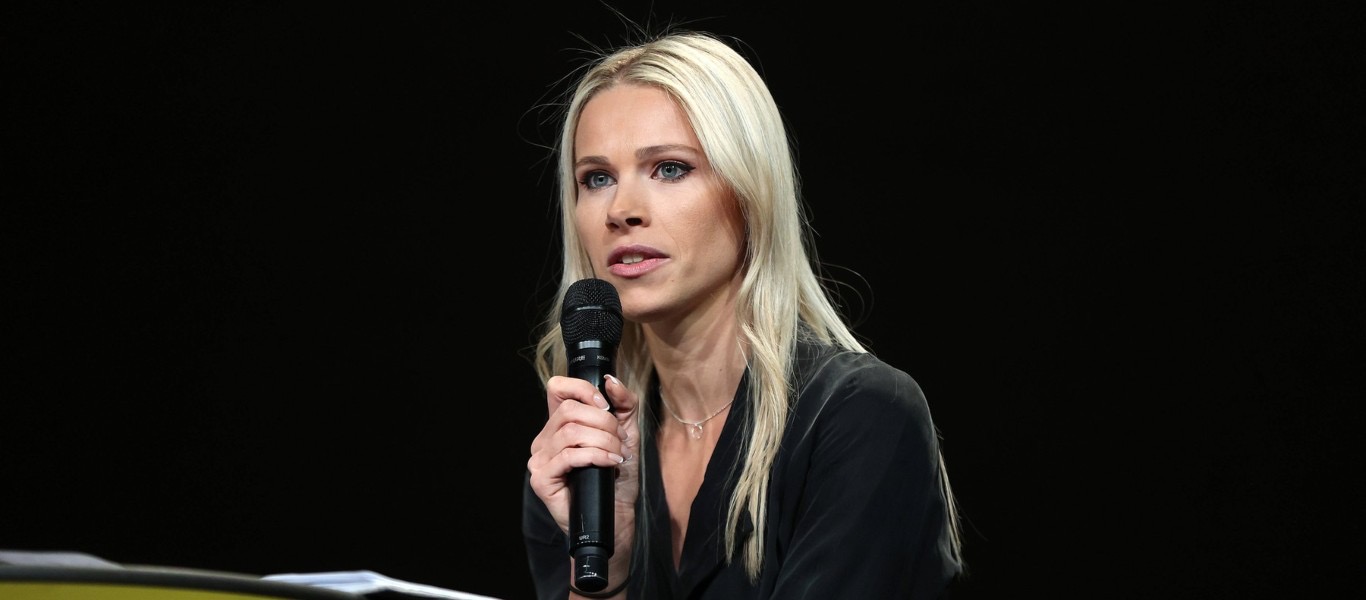 Former French National Champion Marion Rousse has been appointed to the challenging role of Race Director. As well as being a retired professional cyclist, 30-year-old Rousse has an impressive CV. She's a TV consultant, ambassador for women's cycling, and accomplished race manager.
She has served as deputy director for the 2019 Tour de Provence and 2020 Tour de Savoie Mont-Blanc so she's no stranger to the current racing scene. Although this role is certainly a step up.
She's also connected to the men's professional cycling scene having been formerly married to Tony Gallopin and now the partner of double French world champion Julian Alaphilippe, with whom she had a child in June 2021.
Rousse said of her appointment to the role, "I'm very honoured to be the director, a role that is close to my heart, and one I want to do well. We were lacking a flagship stage race, and now we have it. Our goal is to make it last and put women's cycling back in people's hearts," published on the Skoda We Love Cycling website.
Title sponsor
The popular online platform Zwift has signed up as the title sponsor of the race, which will be known as the Tour de France Femmes avec Zwift.
Kate Veronneau, director of content and women's strategy for the online fitness platform, said the new women's event is a "catalyst for wider change in the sport". She described the race as a "pinnacle moment" in the sport as she believes the name and visibility of the Tour de France can elevate women's cycling to the same level as the men's sport.
Course highlights
The route for the Tour de France Femmes includes a balance of flat and punchy stages, sectors of gravel, and two mountain finishes including the final stage with its finale on La Super Planche des Belles Filles.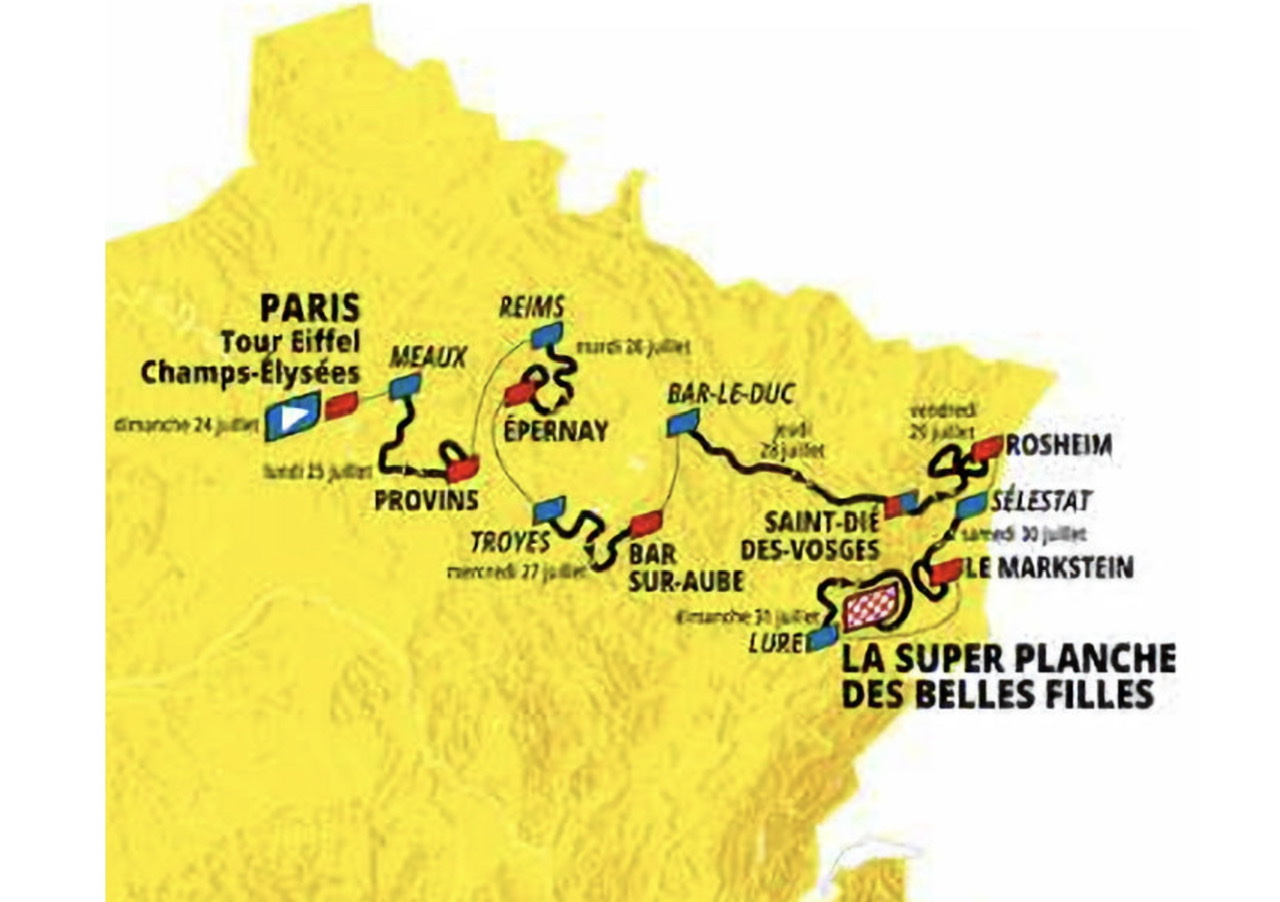 The race features 26 categorised ascents, and while the majority of those are short and punchy, the bigger and more decisive climbs are on the final two days of racing.
The first and second stages are flat, followed by three hilly stages suited to the puncheur riders. Stage 4 includes gravel with six climbs and four sections of unpaved roads in the last 60km of the 126km stage. Stage 5 returns to a flat course as the race heads east towards the mountains.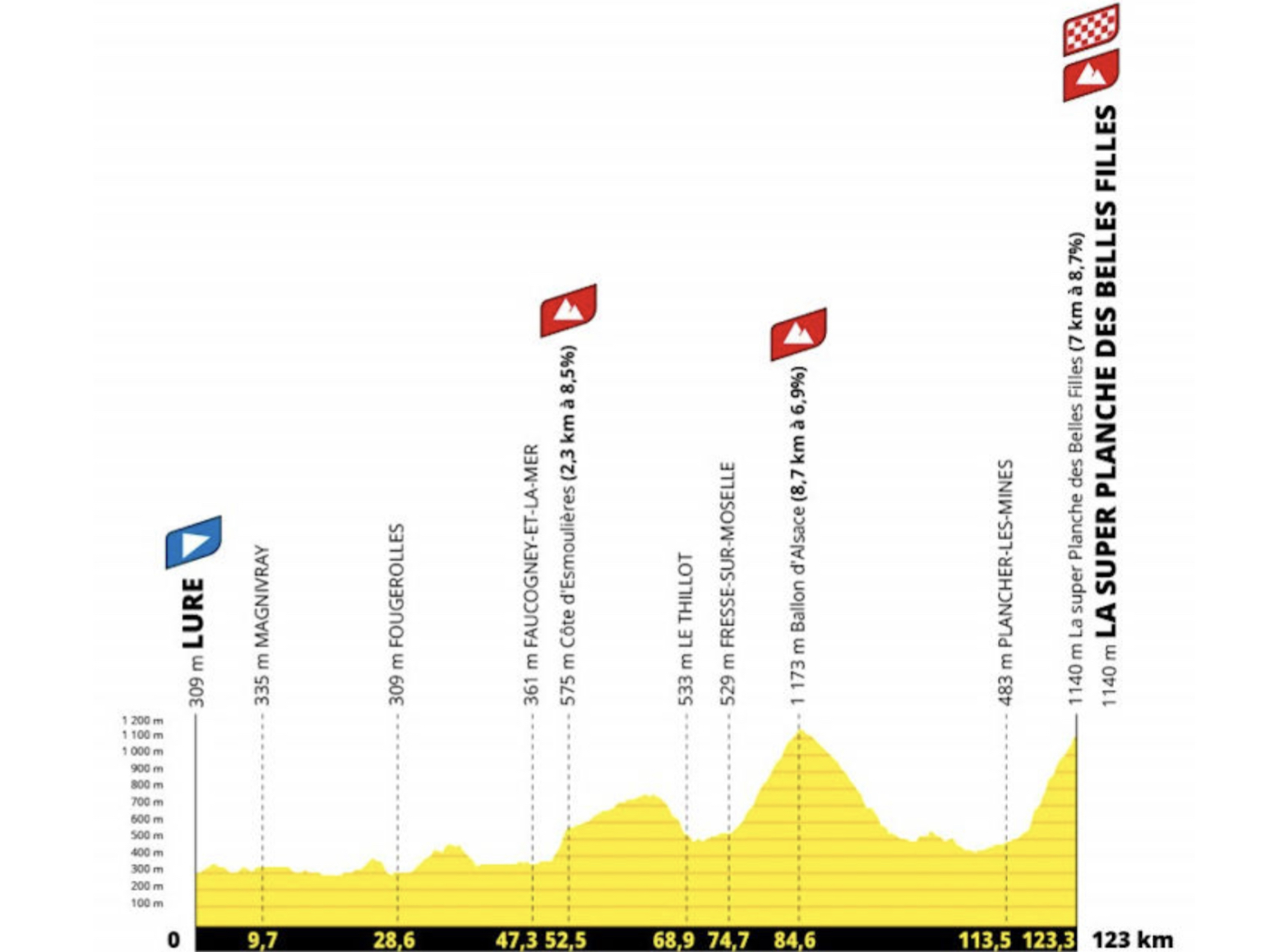 The final two mountain stages are likely to see the race decided, and although the race does not travel to the iconic ascents of the Alps or the Pyrenees, it does include some tough climbs. The finish of Stage 8 atop La Super Planche des Belles Filles with 7km of climbing with an average gradient of 8.7 per cent will be exciting to watch.
Contenders
The powerful Dutch riders Annemiek van Vleuten and Demi Vollering have made no secret of their goal of wearing the coveted maillot jaune (yellow jersey) in the Tour de France Femmes. Italian Elisa Longo Borghini is also likely to be a serious contender for the overall General Classification.
Australian GC contender Amanda Spratt is also targeting the race in 2022.
She told Bicycling Australia last year just before surgery for Iliac artery endofibrosis that "This injury has made me realise that I still have so much I want to achieve in this sport. I'm not ready to give up and I already see many big goals coming up in the next few years. The Tour de France Femmes and the Wollongong World Championships are two realistic goals for me." Since then, she has been recovering well so expect to see her there.
How to watch
GCN+ will show the Tour de France Femmes (live & on demand). And SBS has signed a deal to also broadcast the race to Australian viewers.
Female riders will again race on the famed Champs Élysées when the 8-day Tour de France Femmes starts on July 24.
The Aussies Racing
Amanda Spratt
Nicole Frain
Tiffany Cromwell
Rachel Neylan
Grace Brown
Ruby Roseman-Gannon
Alex Manly
Anya Louw