Gran Fondo & endurance bikes make up the fastest-growing sector of the road cycling market. According to our recent survey more than 40 percent of readers currently own an endurance bike with many others looking to purchase one.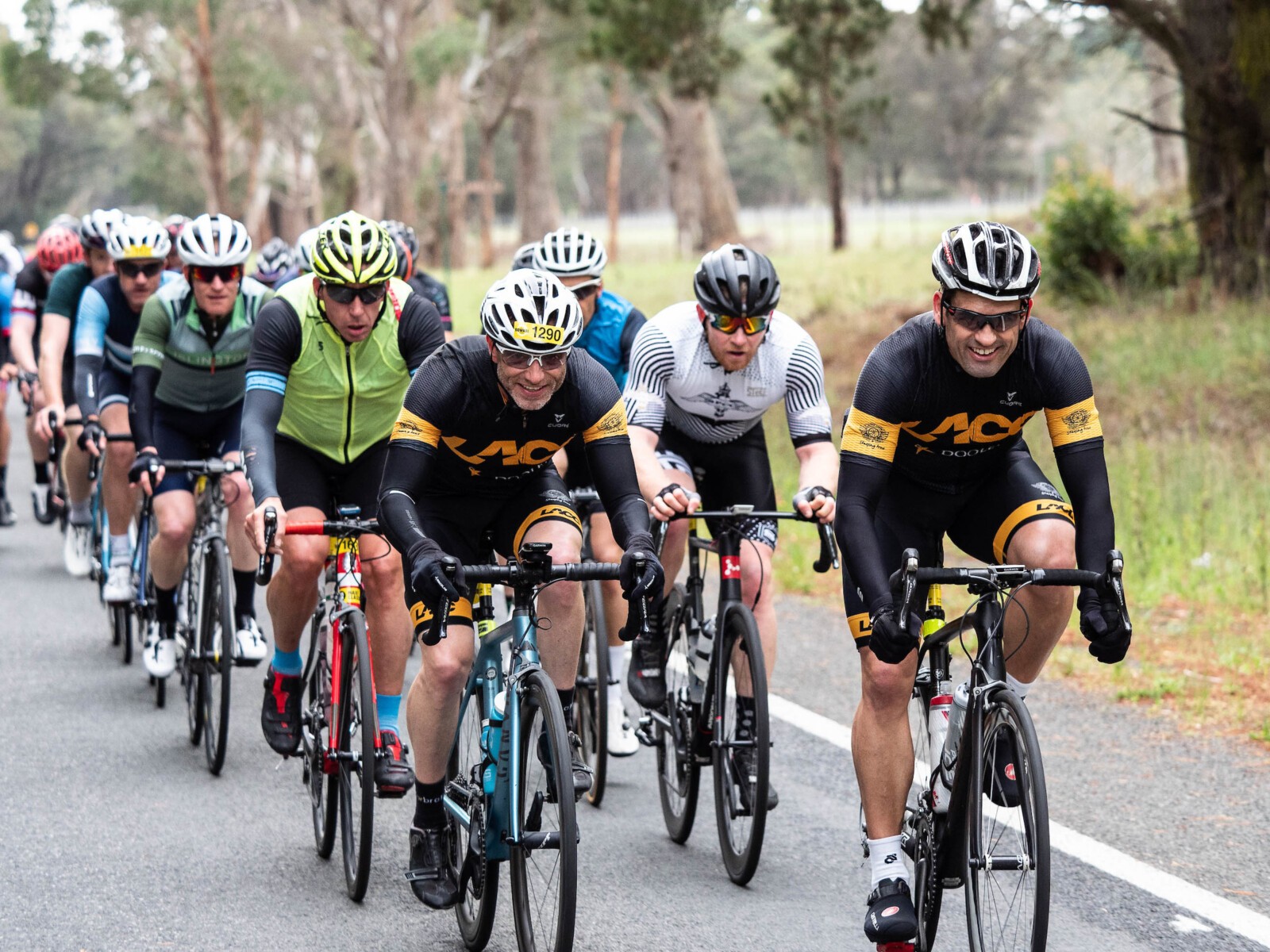 That popularity is not surprising. Endurance events offer many advantages over a typical ride. Closed roads (often with a police escort), hydration and nutrition stations, overall and sector timing (eg KOM & QOM's) mechanical support, first aid, safety features including location monitoring and the list goes on. Plus, of course, cheering fans and bell-ringing supporters at the start, finish and along the way!
With our very own series of events, the Bowral Classic, Noosa Classic, Clare Classic (and the possibility of a new classic to be announced soon), Bicycling Australia are not only huge supporters of the fondo scene but key drivers behind its growing popularity.
What Is A Fondo?
First things first, what is a Gran Fondo? In broad terms the Italian/ English translation is 'Big Ride'. More specifically, a Gran Fondo is typically a mass participation event over 100 old school miles or more – that's around 160km.
They are all-inclusive events and the perfect challenge for riders of all ages and abilities. There are many variations including 'mini fondos' of 90 or so kilometres or more. Participants tend to prepare for and ride fondos as more personal challenge than a professional race. At the start line it's not uncommon to see experienced and talented club and even NRS standard racers up front right through to cyclists attempting their very first event. They'll typically be scattered through the field or toward the back of the pack.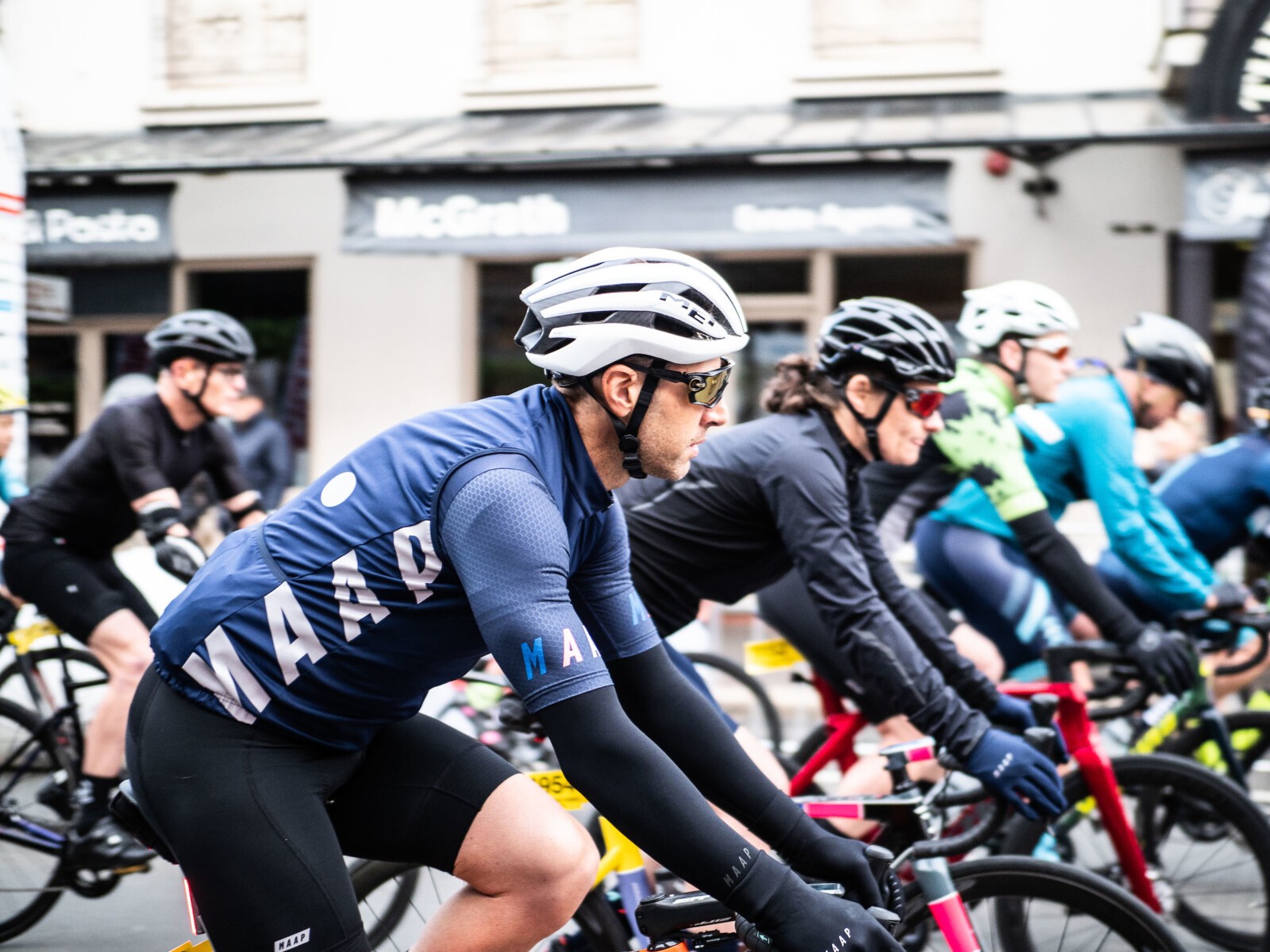 Obviously with any ride that involves 2, 3, 4 or more hours in the saddle, choice of bike is going to be one of the rider's prime considerations and that's the area of focus here.
Factors To Look For
Horses for courses, so to speak. As attractive as say a Specialized Allez Sprint may look, it's never going to offer the all-day comfort of an endurance-specific platform such as a titanium Bossi Bicycles Fabrica. The vast majority of Fondos – and certainly each offered by Bicycling Australia – include challenging climbs and total elevation from 1000 to well over 2000 meters.
In considering the purchase of an endurance bike, buyers will be looking for a unique balance – a machine that can eat up the flat lands with ease and not be too heavy when the going gets vertical. High on the list of 'must haves' is a blend of comfort, efficiency, performance, relaxed geometry, wider tyres (often even tubeless) and of course dependability and reliability.
With that in mind we offered numerous manufacturers the opportunity to showcase their interpretation of the ideal Gran Fondo bike and here are their responses.
De Rosa King
Name: James Kristie
Company: De Rosa Australia / New Zealand
Choice Of Endurance Bike: De Rosa King
Groupset: SRAM ETAP
Wheelset: FSA Metron 40's
Brakes: Rim Dual Mount
Details & Reasoning: The De Rosa King evolves from the first-ever carbon project developed by De Rosa in Cusano Milanino. The De Rosa King was developed specifically to address the needs of the long distance high performance cyclist (think Gran Fondo), perfectly combining lightweight, agile responsiveness, comfort and performance. It is one of the finest expressions of the use of carbon fibre in bike frame development.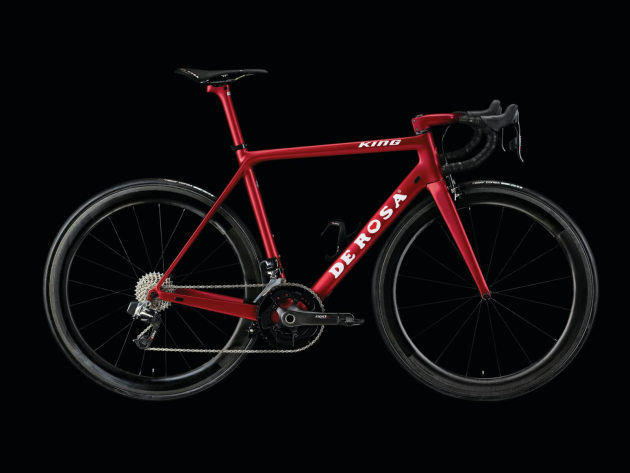 It's signature feature is the rear brake position, located behind the bottom bracket, which provides an innovative solution and augments braking power, increases rider comfort and improves the overall aesthetic of the bicycle. The trail has been reduced, allowing the frame to increase frame absorption without losing reactivity and stability, with the overall result being a more "racing" oriented product.
The integrated fork is an added aerodynamic features and creates clean, smooth lines increasing its aesthetic impact. The frame is made out of the best carbon fibre composite material available: TI1000, TI800 and XN10.
The aggressive race geometry puts the rider in a low and extended ride position, perfect for racing. Its lightweight allows riders to take off fast and roll up climbs with ease. The aerodynamic refinements and sleek lines make it a fast ride for any terrain and the improved comfort makes it the perfect choice for long rides.
Price: $11,635.00
Bossi Fabrica Ti 'Summit'
Name: James Bossi
Company: Bossi Bicycles
Choice of endurance bike: Bossi Fabrica Ti 'Summit' – titanium endurance frameset
Groupset: SRAM RED HRD ETAP
Brakes: Disc
Details & Reasoning: Let's be honest, while a small and elite group of Gran Fondo participants are pushing for podium glory, the rest of us mere mortals would be happy with a long ride in the sun and a host of Strava PBs. This is where the Fabrica Ti Summit revels.
The philosophy behind the Summit is simple, we aimed to create a responsive and rapid road bike in a more comfortable and user-friendly package. The front end draws on the celebrated geometry of its road/race siblings and is enhanced with a higher stack and shorter reach to relax the riding position.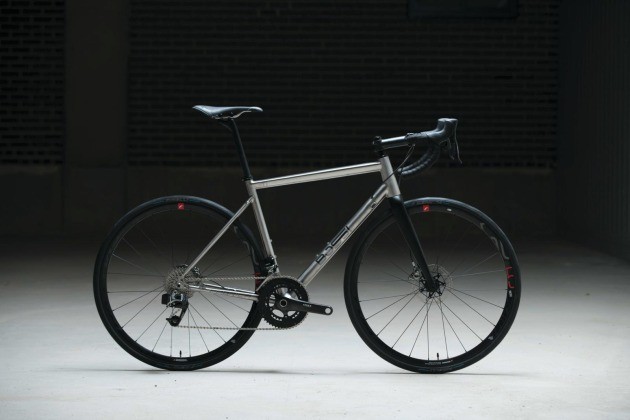 The wheel base is elongated for increased stability which helps improve confidence on the descents and while riding at higher speeds. The result is a package that is inspiring and thrilling to ride but won't leave you feeling war-torn the next day. The term 'endurance' is often (and mistakenly) affiliated with sluggish and tempered road bikes. With the Summit we've thrown the bucket seats out of the Ferrari and installed the Barcelona lounge – it can still do 0-100 in 3.5 seconds (well.. hours).
Most cyclists will have developed an affinity with a groupset manufacturer over the years, so I understand the decision is often personal.
From an end-user perspective all high end groupsets will perform exceptionally well and have similar quality and durability however I've been loving SRAM RED ETAP builds. It is a very well-engineered product with beautiful detailing and high quality finish. Unlike other brands, there is no autocratic software that confines you to pre-approved gear ratios so if you want to ride BIG-BIG, you can – and I like that freedom.
It rewards careful attention to gear selection and makes you think more, and therefore learn more, about your riding. Whether we like to admit it or not, an important part of Gran Fondo events is about showcasing our most prized possessions and finding ways to stand out from the crowd. If you own a bespoke titanium frame you want a groupset to complement the unique aesthetic and the SRAM RED does just that, with performance to match.
Price: $8150
Bianchi XR4 Oltre
Name: John Tsekouras
Company: Bianchi Australia
Choice of Endurance Bike: Bianchi Oltre XR4 Disc
Groupset: Shimano Dura Ace
Brakes: Dura Ace Disc
Details & Reasoning: For me the choice was easy – the flagship platform of the world's oldest bike manufacturer Bianchi – the Oltre XR4 Disc. This bike represents the absolute pinnacle of Bianchi materials and design. Everyone I know who has ridden the new XR4 disc raves about it.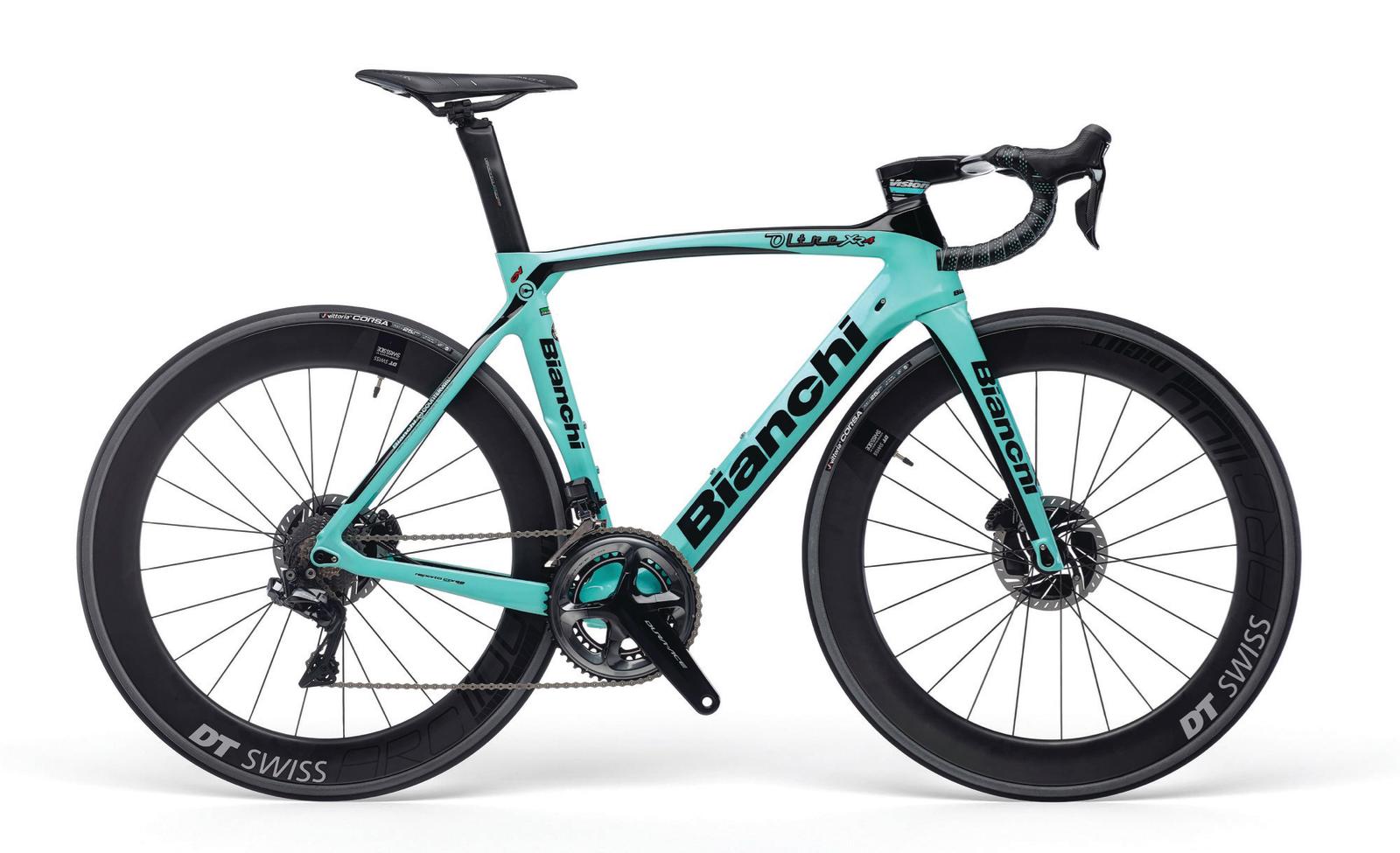 It's a performance bike, it is the ultimate riding machine, and it's widely regarded as one of the world's most thorough and capable bikes. So far as the endurance aspect, that's a personal choice and many would select 
the Bianchi Infinito.
But in a Gran Fondo environment many want endurance, comfort and race geometry. This bike is a balance between the three.
Everything about the XR4 is special and different – the new through axles on the bike are cutting edge, it features the new 5D Vision Metron bars, it is comfortable, it is fast, it is full aero and everything you want in a bike. But I suppose I am biased, I've got one.
Price: Frameset $7999 / Vision Metron 5D handlebars $1600
Orbea Avant M20
Name: Guy McCausland
Company: Bikebox / Orbea Australia
Choice Of Endurance Bike: Orbea Avant M20
Groupset: Shimano Ultegra Di2
Wheelset: DT Swiss ER1600 Tubeless
Brakes: Disc

Details & Reasoning: I'm a big fan of this bike due to the ride, 
the handling and the size of the tyres it can it take. This disc-quipped Avant will take to 30mm tyres without a problem. It has positive stopping power thanks to the disc brakes, and with upgraded 
DT Swiss ER 1600 wheels and tubeless Schwalbe Pro One's 
in 30mm, it has markedly increased rolling 
efficiency as well.
Maintenance and reliability wise, tubeless is the only way to go and the perfect choice for Gran Fondo's and endurance rides.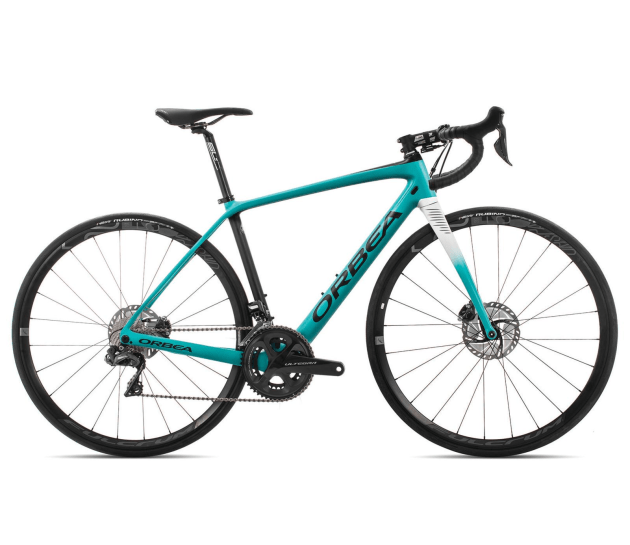 The Avant is a comfortable bike but still an efficient platform. The relaxed geometry provides a more comfortable seating position while allowing power 
to be put down rather than go to waste. The way I see it, most people are not 
built like pro riders and a racing geometry bike isn't always suited for longer rides. 
Racing bikes are built for lean, racing type riders.
Back to the Avant and I'm a big fan of the Ultegra Di2 – the latest incarnation offers great value for money and the Ultegra features the upgraded disc rotors allowing for more heat dissipation and better braking efficiency. Finally, this bike can really stand out from the pack – it is included in Orbea's 'your ride' program with more than 1 million multiple colourways available.
Price: $6599 (with Fulcrum Racing 500DB wheels) + $226 for DT Swiss ER1600 disc wheels.
Cervelo C3
Name: Rod Anderson
Company: PON Bike
Choice of Endurance Bike: Cervelo C3
Groupset: Ultegra Di2
Brakes: Ultegra Disc
Details & Reasoning: The C3 is a bike for all types of rides from road to gravel and Gran Fondos.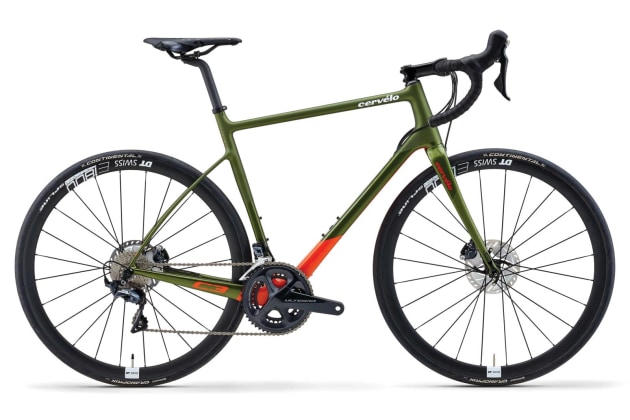 The frame is designed to allow you to ride all day long and has been built to provide stiffness and comfort. I like the bike because it can easily be swapped from running 28mm road tyres to 32mm gravel tyres. I have two sets of wheels set up so it is a simple exercise to do this. This is a great all-round bike that you can use for multiple disciplines.
Price: $6600
Paralane 8.9 GC 2019
Name: John Matthews
Company: PON Bike
Choice of Endurance Bike: 
Paralane 8.9 GC 2019
Groupset: SRAM Apex 1x
Brakes: SRAM Apex Hydraulic
Details & Reasoning: I bought this bike due to its versatility for both road and gravel use. I can easily swap across to gravel tyres and run up to 35mm tyres.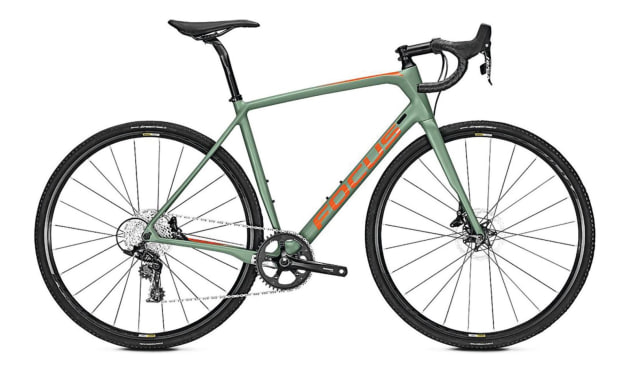 I commute to work all year round and in winter put on the quick mount mudguards as I often ride the bike paths of Adelaide to get to work. Another reason for buying this bike was the comfort and frame geometry, it allows for long comfortable rides.
Price: $3599.00
Look Blade
Name: Guy Thompson
Company: Groupe Sportif
Choice of Endurance Bike: Look Blade
Groupset: Rotor hydraulic
Brakes: Rotor hydraulic disc
Details & Reasoning: The Look 795 Blade is an aero road bike that incorporates all the comfort you'd get from an endurance bike. It's super stiff with amazing pedal efficiency, but then you're getting the comfort you'd expect from something you could ride on all surfaces including gravel. Look use four types of carbon in this frame.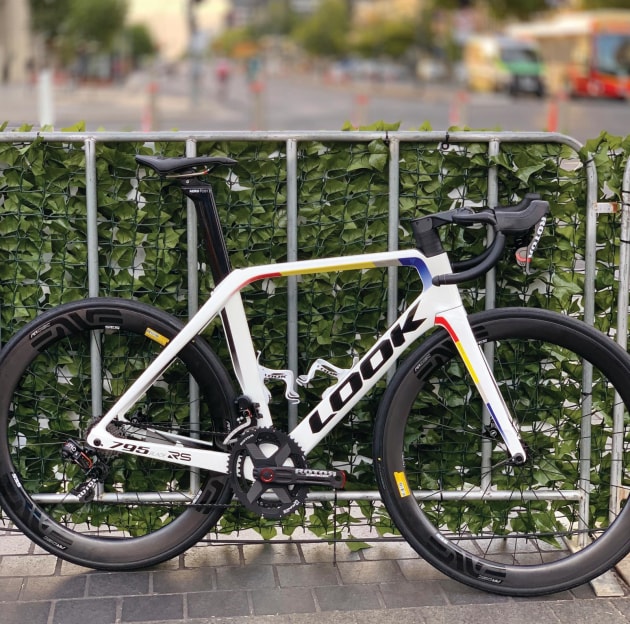 There are a number of unique and innovative features including curved seat stays – and no bridge in between on either the disc or the rim brake model – to allow improved traction assisted by a small amount of flex in the seat stays. It's an amazing performing machine with a level of comfort far and above what you'd expect from this type of bike.
Price: $16,000(approx)
TREK 
Domane SLR 9 Disc eTap
Name: Gareth Halvorsen
Company: Trek Bikes Australia
Choice of Endurance Bike: 
Domane SLR 9 Disc eTap
Groupset: SRAM Red eTap
Brakes: SRAM Red eTap hydraulic disc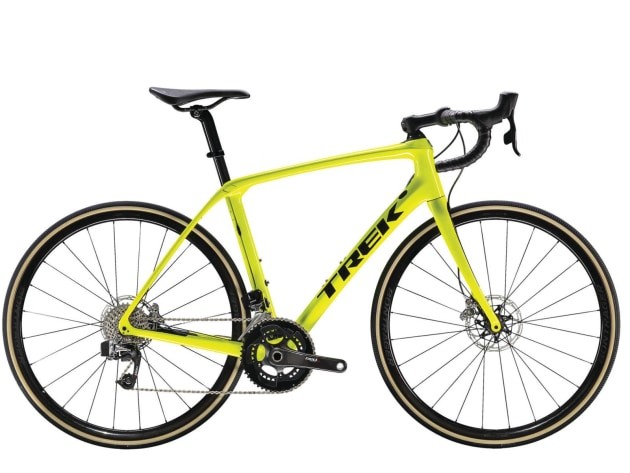 Details & Reasoning: The Domane is the 
road bike built to carry you over rougher roads with remarkable efficiency. Stay stronger longer with Domane's stable endurance geometry and road-smoothing IsoSpeed technology.
Price: $13,499
Editor's Choice: 
Bianchi XR3 Disc
We analysed the above mentioned must-haves in an endurance bike – comfort, efficiency, performance, relaxed geometry, wider tyres, dependability and reliability – and added another important aspect, price. We then spent way too much time analysing the many options available to try to settle on just one bike. Although purely personal, our Editor's Choice was …. (drumroll) …. the Bianchi Oltre XR3 Disc.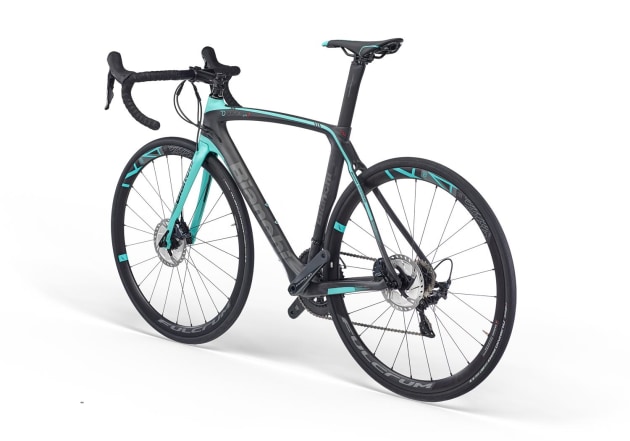 Obviously many factors went into the decision to recently purchase this bike – the main being comfort (the inclusion of Bianchi's CV 'CounterVail' vibration dampening technology), the relatively relaxed geometry while maintaining the overall sporty lines that are very similar to the XR4, 28mm tyres, the ever-reliable Shimano Ultegra disc groupset and the standard level of inclusions at the pricepoint – around $7000 on end-of-year special.
The conclusion – a comfortable, capable, great looking all-rounder that's equally at home on the local hills or at being pushed hard for hours on end at a Gran Fondo cycling event.
Choice of Endurance Bike: 
Bianchi XR3 Disc
Groupset: Shimano Ultegra
Brakes: Ultegra Disc
Price: $7,999  
What's Your Choice? We Are Keen To Read Your Comments – Have Your Say Below.