'Smoother is Faster'
More than a three-word slogan, that's how Specialized are summarizing the latest incarnation of their successful Roubaix that's been launched today, just in time for this weekend's biggest 1-day race of the year – the Hell of the North.
Yes the famed Paris-Roubaix is on this Sunday and riders of the team that has dominated the Classics season thus far – Deceuninck Quick-Step – will be riding a completely redesigned and totally refined steed from Specialized – the 2019 Roubaix.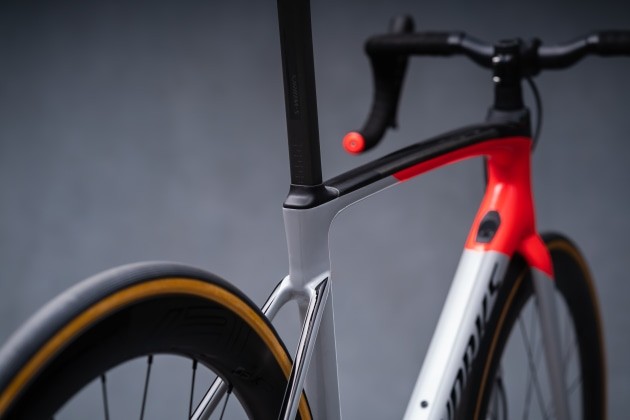 Lighter than the Venge and more aero than the Tarmac, Specialized say the Roubaix is the most technically advanced machine they've ever made.
Suspending the Rider, Not the Bike
At the heart of the bike is a revised Future Shock system, the new dampening system sitting above the frame and isolating the rider from road harshness. Specialized say this gives more compliance 'without hindering handling or efficiency over any road condition.'
"The all-new Future Shock 2.0 delivers 20mm of axial compliance via a hydraulic damper that suspends you, not the bike," say Specialized. "This new system uses an oil port to simultaneously control the compression and rebound damping, while an easy-to-access dial above the stem enables you to make on-the-fly damping adjustments."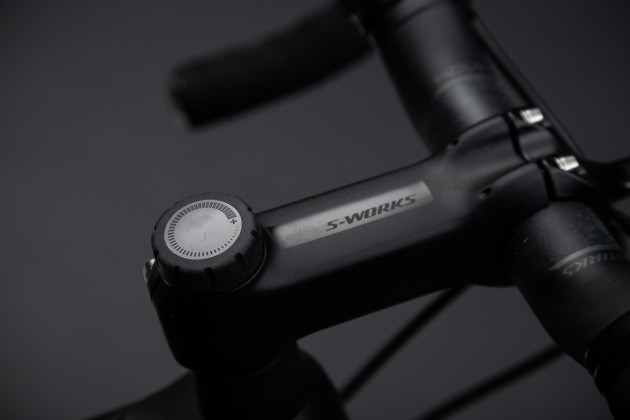 Lighter. Faster. More Aero.
Surprisingly light, the new Roubaix frame comes in at under 900grams in size 56cm. 'FreeFoil' tube shapes offer a hint of the Venge shaping, and being wind-tunnel tested – Specialized say the chassis is more aero than the Tarmac SL6.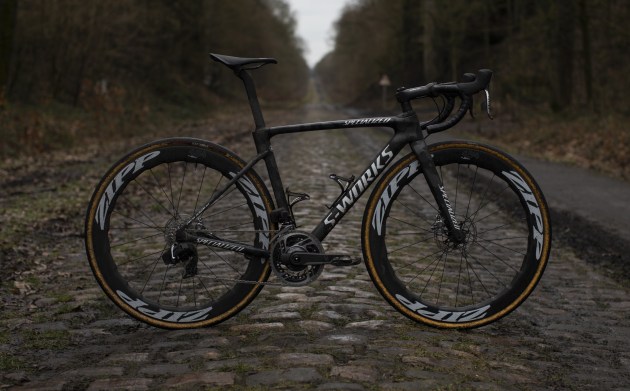 In another change for the Roubaix range, the frameset is now 'beyond gender' with the much-loved Ruby model being dropped and the new Roubaix engineered and sized to fit a wider range of male and female riders.
The frame is available from 45cm to 64cm and, as Specialized say, "separating bikes by male or female is arbitrary and outdated … it's time to go beyond gender."
A detailed long-term review is being organised and the all-new Specialized Roubaix is now available in Australia at the following price points –
| | |
| --- | --- |
| ROUBAIX SW ETAP | $ 17,000 |
| ROUBAIX SW DI2 | $ 16,200 |
| ROUBAIX EXPERT UDI2 | $ 8,500 |
| ROUBAIX COMP UDI2 | $ 6,500 |
| ROUBAIX SPORT | $ 4,000 |
| ROUBAIX SW FRMSET | $ 6,000 |
| | |