No fluffy intros, no witty analogies, no hyperbole … none of that's required with this new offering. Instead we'll just stick to the facts and describe the moment this teal stunner was first wheeled into the Bicycling Australia office.
Put simply, the Ventum NS1 was the most admired, talked about and commented upon bicycle ever pushed through our Surry Hills offices. As the subtle, stealthy and super classy ENVE freewheel clicked its way across the carpet, out from their offices and cubicles they came. From full on cycling enthusiasts to those with a more occasional interest and even a few who wouldn't know a bike from a buffalo … all expressing a common theme.
Slick, smooth and stylish … lightweight, modern and minimalist … clean, aero and efficient … but a few of the words bandied about the office as seemingly all and sundry ogled over this mint green machine from Ventum.
The first purist road bike from US-based company Ventum – a brand better known in Ironman and Triathlon circles for their radical One and Z models – the NS1 is a UCI approved aero offering.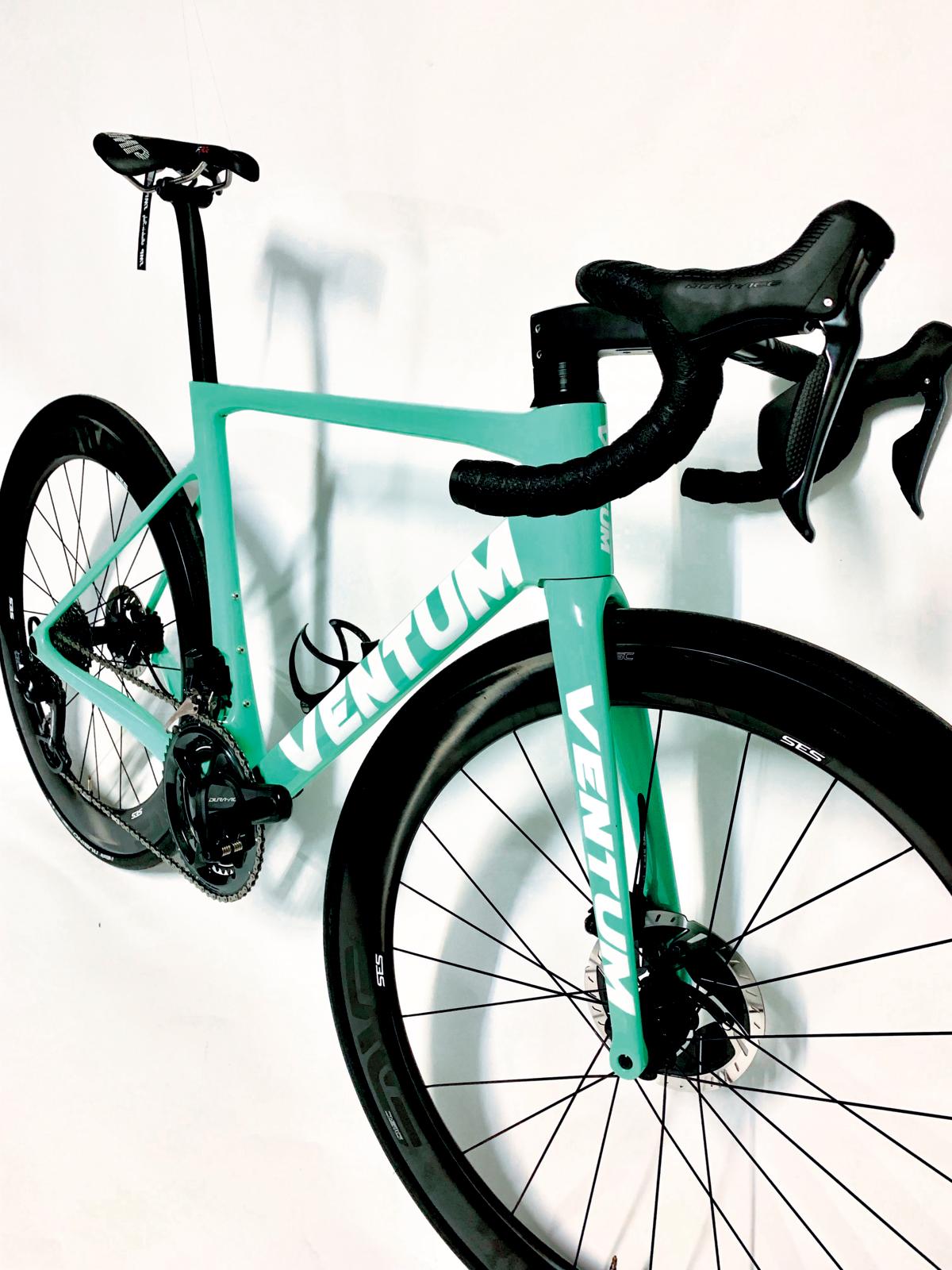 Look over the bike for the first time and you can't help but notice the finish, the attention to detail, and intended purpose of this bike. Yep, it's designed to travel fast – as smoothly, efficiently and aerodynamically as possible.
All cables are concealed cleanly and neatly within the handlebars, stem, fork and frame. The aerodynamically frame shape features foil-shaped tubes with flat topsides – perfect (on the top tube) for efficient riding, particularly while descending, but more about that later.
The seat stays sit well below the base of the seat tube – on current trend – for added performance and comfort. Talking the seatpost, it follows other tube shapes in being rounded at the front and flat at the rear. The seatclamp is hidden inside the top tube – 3T Exploro style – and accessed via hex key from below.
The NS1 will carry tyres to 30mm and only available in disc brake configuration. In top-shelf Dura-Ace incarnation this allowed for absolutely effortless and powerful braking during testing. Single finger braking – particularly on descents such as both sides of Akuna Bay north of Sydney – was truly memorable.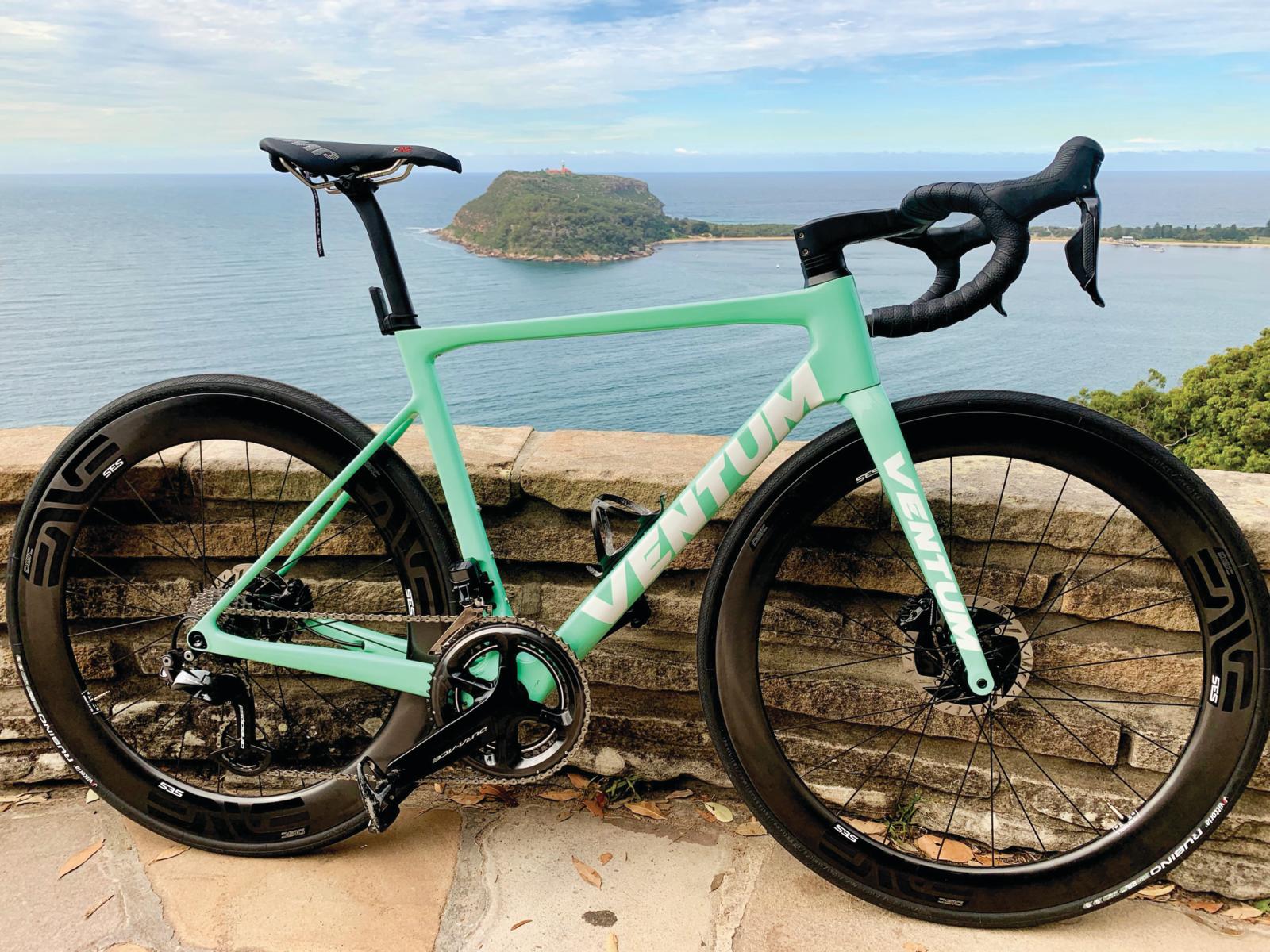 To the drive side and in addition to Shimano Dura-Ace the NS1 features a factory fitted CeramicSpeed Over Sized Pulley Wheel. Engineered for maximum Watt saving and efficiency, a Ceramic Speed bottom FP30 bottom bracket is also installed. Looking further into this we found that CeramicSpeed have an official partnership with Ventum due to the fact they
'share similar values' and 'that is why the groundbreaking NS1 will be available with an OSPW System and the fastest Bottom Bracket around.'
Out Onto The Roads
Weighing in at just a tad over the UCI legal minimum weight of 6.8kg, the Ventum NS1 could easily be mistaken for a specialist climbing bike rather than the performance aero machine it's intended to be. So what do you get when you combine cable-free minimalism, aero tubing, top-end ENVE wheels and lightweight carbon fiber? And absolute all-round beast.
First impressions were a surprisingly smooth and comfortable ride over a range of surfaces. Expectations were for a typically harsh ride considering the specialist nature of the frame but the bike surged ahead with each pedalstroke taking noticeable less effort to propel it forward. Saved energy was stored for the local climbs, and when the going got vertical the NS1 particularly shone.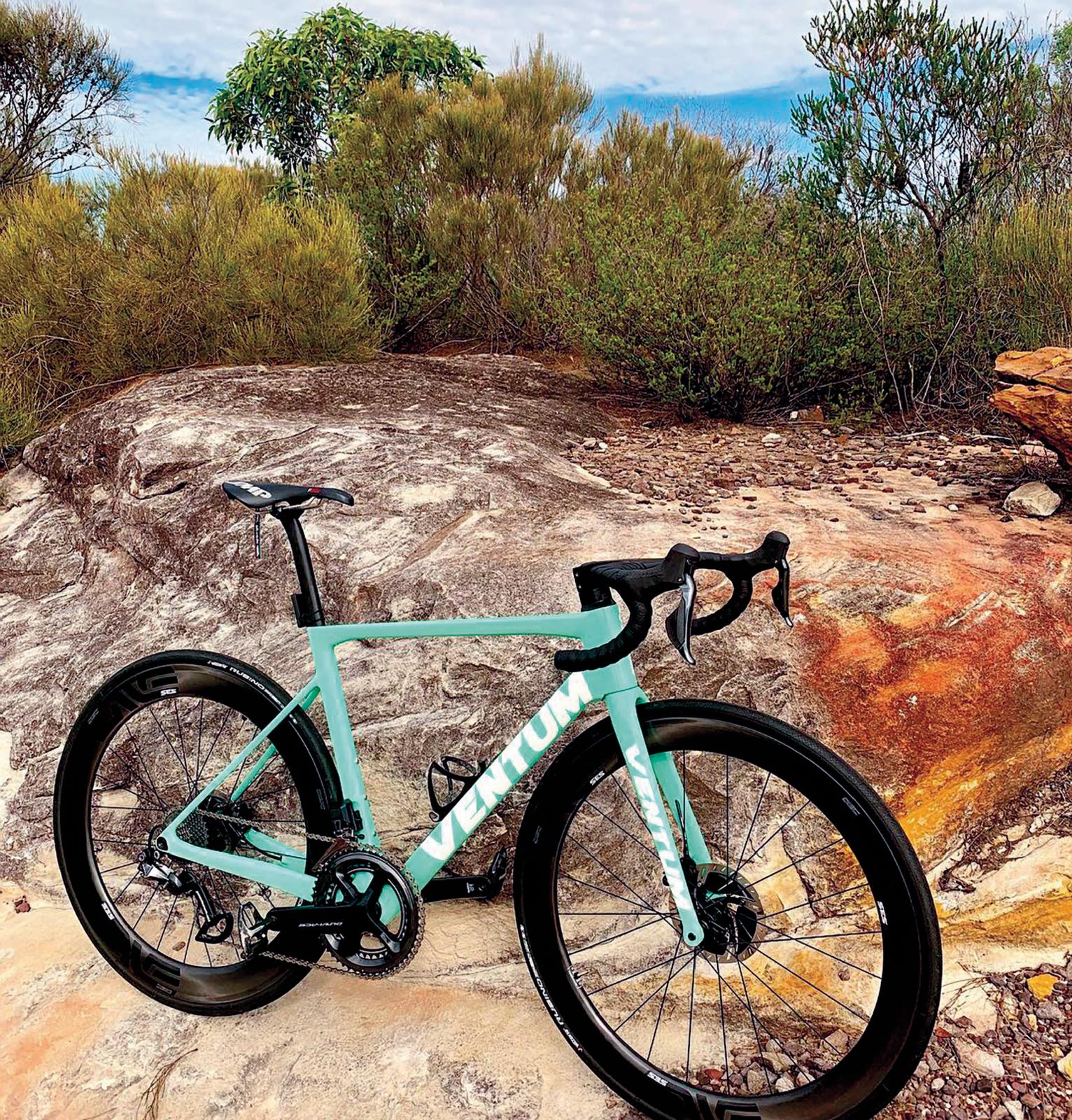 Make no mistake … this bike will make you faster, both up hill and down dale (so to speak). Yes you'll pay for it (see pricing and specifications below).
The Ventum NS1 is able to achieve such a light weight and impressive climbing ability due to its carbon frame which manufactures say they use an advanced silicon EPS technique. The NS1 frame also incorporates carbon nanotubes and graphene to make the frame stronger, stiffer and more responsive without adding weight.
Little known in cycling circles, Ventum is best known for creating triathlon bikes with radical frame designs to maximize aerodynamic performance, like the Ventum One, which eliminates the downtube and seat stays while integrating the water bottle into the frame.
…saved energy was stored for the local climbs, and when the going got vertical the NS1 particularly shone…
Ventum was co-founded by Egyptian Diaa Nour and by Aussie Jimmy Seear with Seear explaining the jump from 
tri-specific frames to road.
"Our challenge with the Ventum NS1," he said, "was to take everything we know about aerodynamic performance and combine it with advanced materials and manufacturing techniques to create a bike that would be UCI-legal for road racing.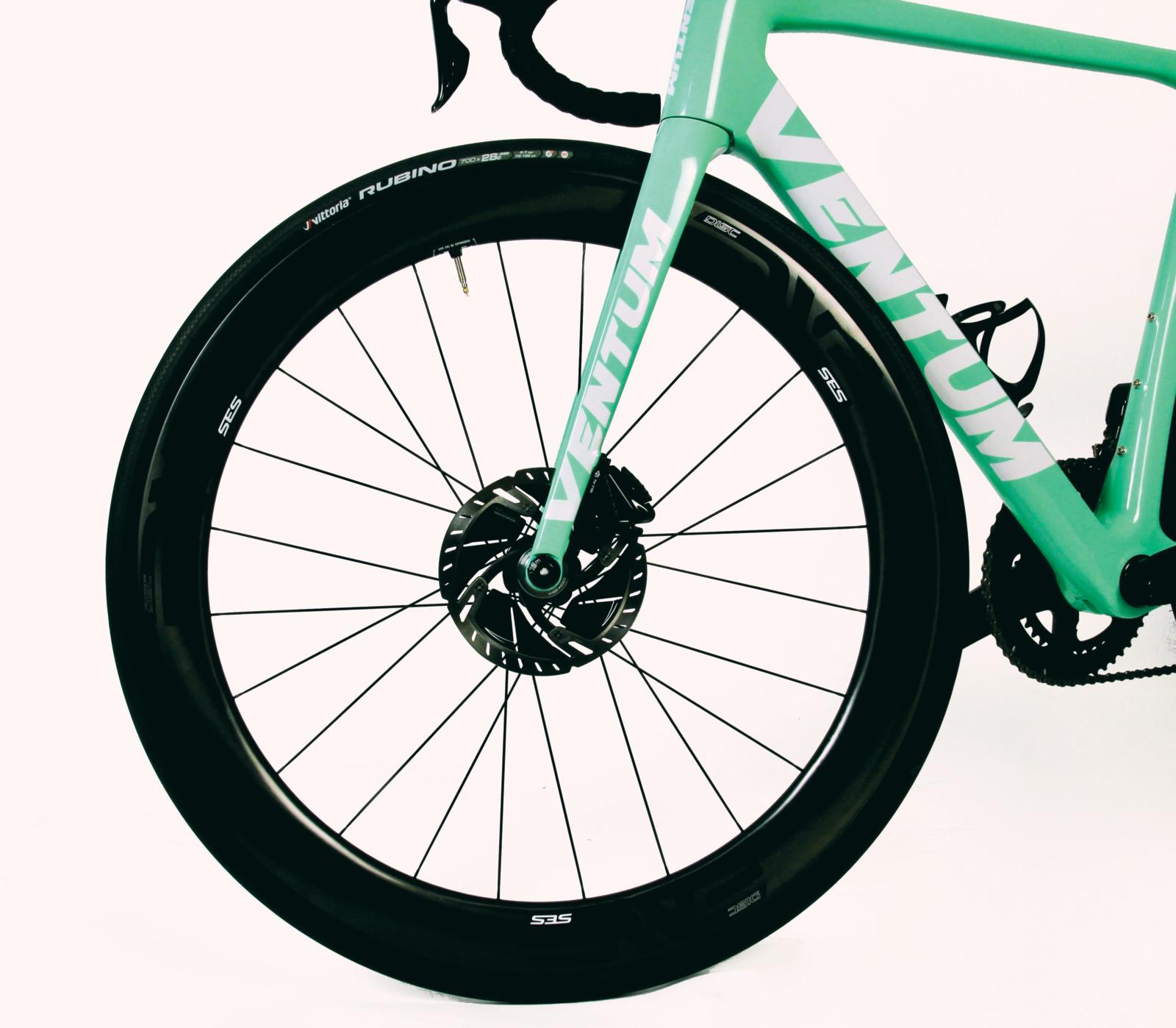 "Working within the UCI rules can be restrictive, but we still found room for innovation. For example, conventional wisdom says that 'narrow is aero', so many bike designers make the downtubes on their bikes as thin as possible. That might make sense on paper, but we design Ventum bikes for real-world race conditions. Cyclists need water, and once you add a big, round water bottle to a narrow downtube it acts like a parachute, catching wind and adding drag. So we gave the Ventum NS1 a wider, aerodynamically shaped downtube that shields the water bottle from the wind and makes the bike stiffer and lighter at the same time."
The Ventum NS1 is available from frameset to complete bike in a choice of Shimano Dura-Ace Di2 or Ultegra Di2 components, Pioneer power meters, CeramicSpeed bearings, and wheels from Vision, FLO, and ENVE. Pricing starts at $7,450 for the frameset to $17,990 for a top of the range bike with Shimano Dura-Ace Di2 components, ENVE wheels and a Pioneer Power meter. 
Summing Up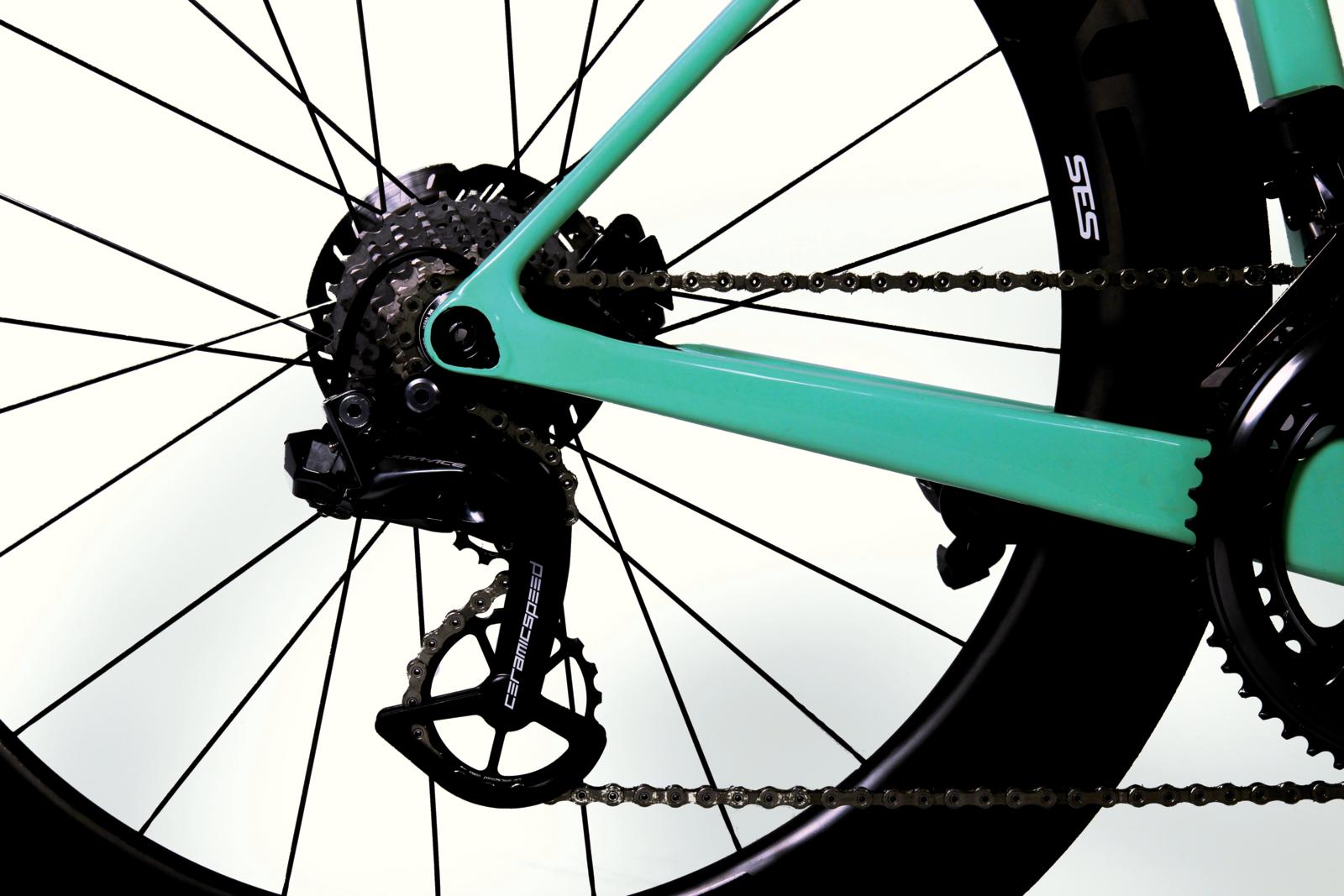 Quality
A stealthy and super slick finish – modern, minimalist design with concealed cabling, striking yet simple colourways and bold graphics. A beautifully finished bike.
Performance
Lightweight, aerodynamic and efficient – climb onto an NS1 and ride a familiar road and we can confidently predict you will notice the difference. This is due to the top-level ENVE wheels, minimal friction CeramicSpeed components and quality Ventum engineering and design.
Value For Money
Priced at close to $18,000 in top-level spec, we're talking big bucks here. Conversely, this is no ordinary bike – you certainly get what you pay for. Compared to other top-shelf bikes from the major manufacturers this is in the ball park, holds a hell of a lot of street cred, and is a machine that will certainly get them talking.
Overall
We were genuinely sorry to see this test bike go … don't believe us? Take a look back at the Bicycling Australia Instagram account. An outstanding first release from a relatively new player on the cycling scene – top job Ventum!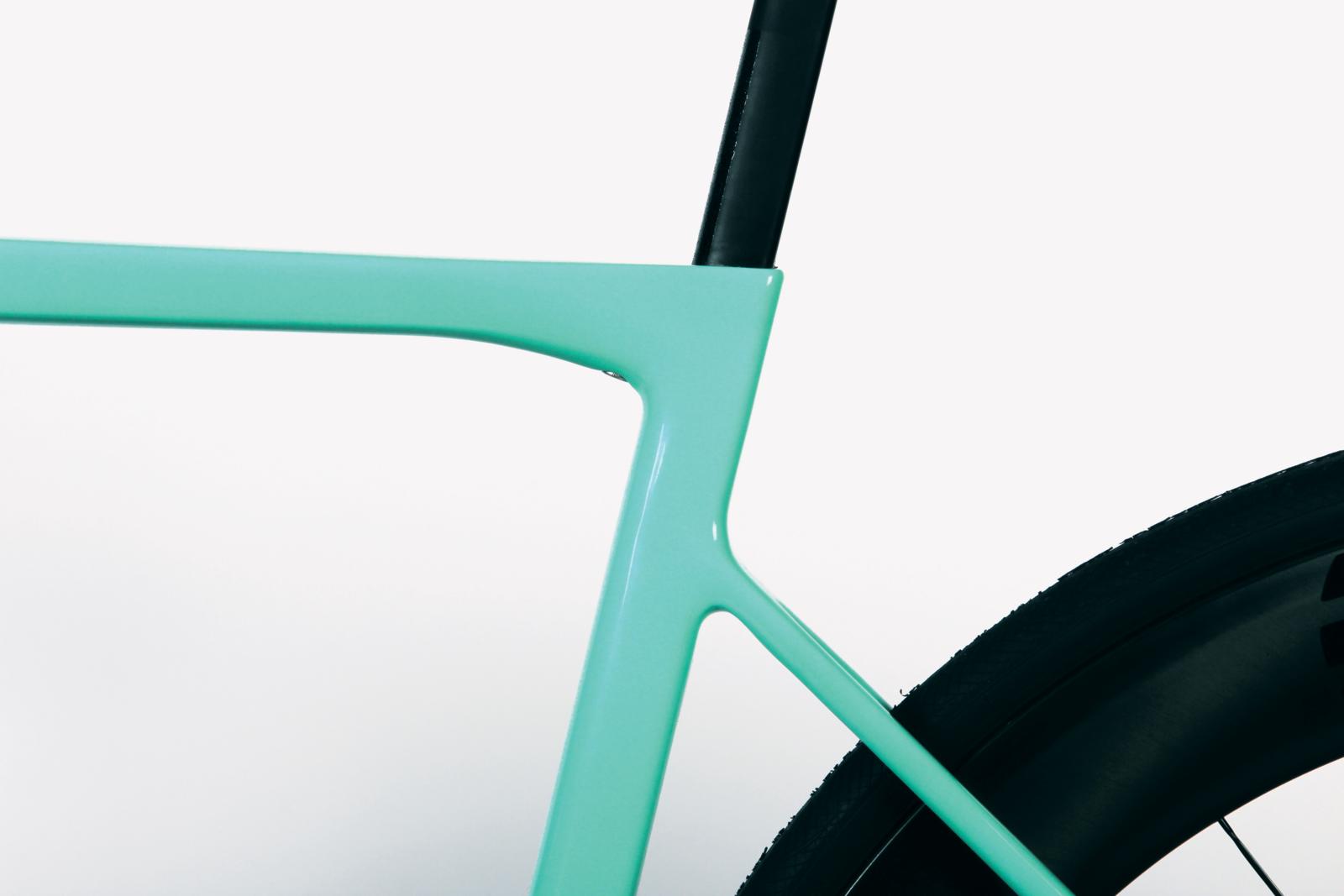 Specifications
Frame Ventum NS1
Fork Ventum NS1 15mm Thru Axle
Seatpost Ventum Aero NS1
Bottom Bracket Ceramic Speed FP30
Chain Shimano Dura Ace 11-speed
Crank Shimano Dura Ace Di2 9100
Chainring 52/36T
Casssette Shimano Dura Ace 11-28T
Brakes Shimano Dura Ace Flat Mount Disc
Saddle Selle SMP
Handlebar Ventum CF Fero Bar
Stem Ventum CF Fero
Tyres Vittoria Rubino 28mm
Sizing: Extra Small. Small. Medium. Medium/ Large. Large. Extra Large.
Pricing –
NS 1 Frameset $7,495
NS1 + Ultegra + Vision 30mm wheels $9,995
NS1 + Dura ace Di2 + Flo 60mm wheels $14,890
NS1 + Dura Ace Di2 + ENVE wheels + Pioneer Pwr Mtr $17,990