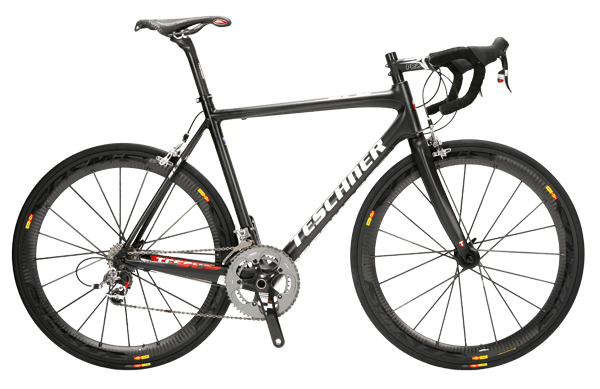 Based in Ballina NSW, Peter Teschner has been building and designing bikes for over 20 years. Since 1990 he has been building frames in aluminum, titanium, scandium and now almost exclusively carbon fibre.
Teschner bikes do not currently sponsor any pro tour teams so you will not be seeing their frames in any of the grand tours. They have chosen to support more local talent with the Queensland Academy of Sport team using their frames as well as a few top triathletes. The Teschner frame has been the weapon of choice for many of our Australians on the world stage. Their frames have participated in the past three Olympic Games and the past five Commonwealth Games.
Last year three World junior gold medals and a silver medal were won on Peter Teschner's frames. Some would remember Jack Bobridge won his 2009 World under 23 road time trial gold medal on a Teschner. Teschner are alsowell known for their track and time trial frames. I understand the USA track team was considering the Teschner as some of the mainstream frames they were using were cracking with the stress inflicted by their sprinters. So look out for the Teschner at the next triathlon and track World Cups.
Teschner do not offer a large range of bikes from leisure to racing like many other brands. Teschner are strictly racing frames and only offer four frames, the SL9 and SL7 road frames, the 703TT time trial frame and the 703 track frame. For those who want something more personal you can have a customised carbon frame designed by Peter and made in Italy. This small range enables them to focus their energy on the optimum in racing frame design. Peter Teschner designs all the frames here in Australia and has them made to his exacting specifications. They are proud of their product to the point of having "Proudly Australian" decaled on their frames seat tube. The frame's decals are bold and simple, mainly in white and red. They do bring out a bit more bling with the subtle inclusion of the world championship bands.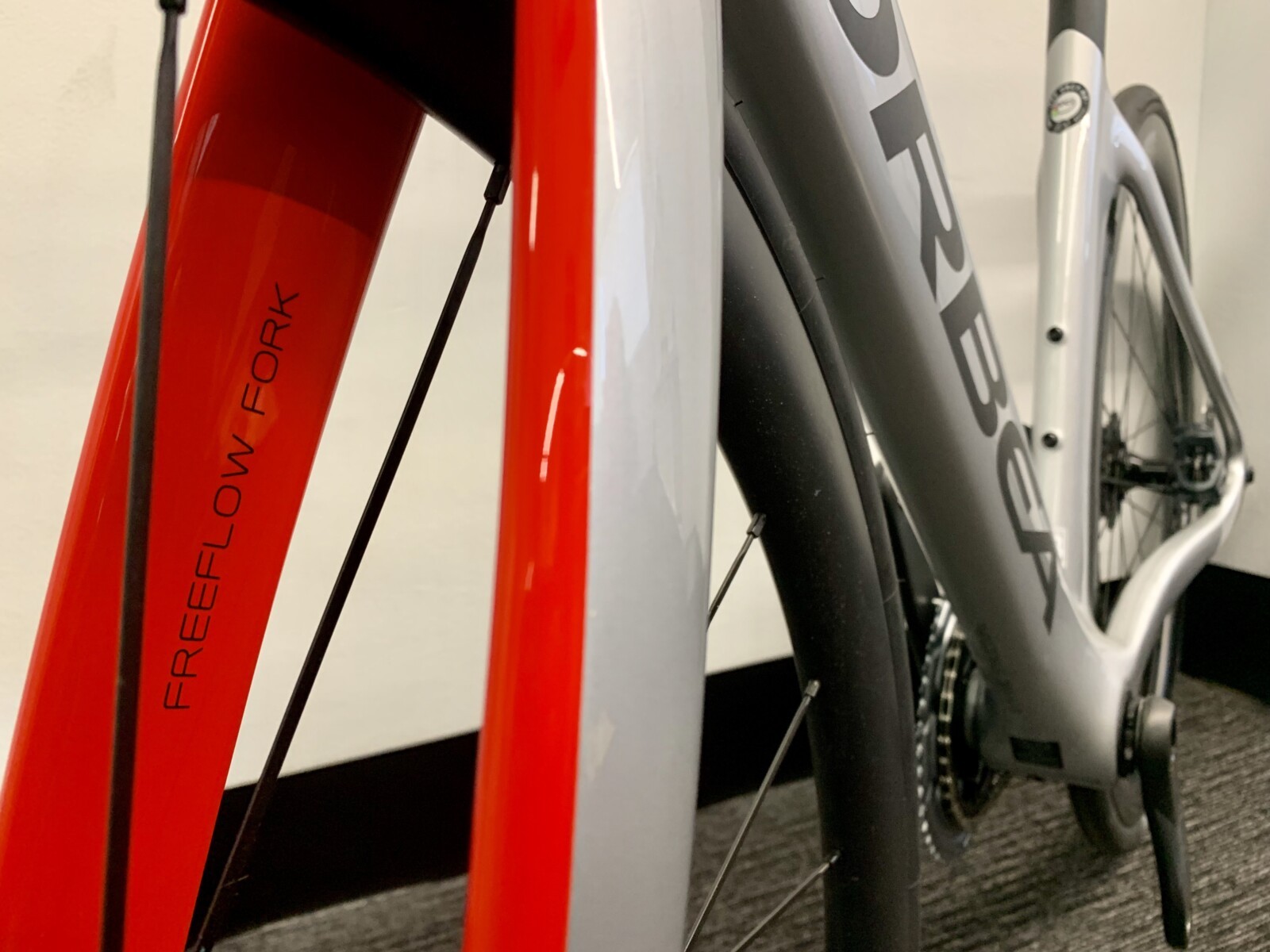 The SL9 frame comes in six sizes from XS with a top tube length of 517mm to the XXL with a top tube of 589mm. All these measurements are from the center of the seat tube to the center of the head tube. Their website www.teschnerbikes.com has a list of their frame's geometry but they do not list the head tube angles. This may be the secret advantage to their frame's feel and performance.
The SL9 complete frame set includes, full carbon fork and steerer, headset, carbon seatpost, seatpost clamp, spare replacement derailleur hanger, chain- stay protector and gear cable protector. The SL9 complete bikes are available with any of the top component manufacturer's groupsets. Namely SRAM Force and SRAM Red, Shimano Ultegra, Dura Ace and Di2, Campagnolo Chorus and Super Record. All these models have either Fulcrum Racing 3 or Fulcrum Racing 5 wheelsets.
The Teschner SL9 model is their 2011 flagship and replaces the Euro Pro model. The high modulus carbon weave is made exclusively and is hot and cold processed to Teschner's exacting standards. The frames are then finished in a very fine 1K weave that leaves a smooth even finish that doesn't require a lot of work before the final painting. The SL9 frame weighs from 867g to 1078g depending on size. The full carbon fork weighs 343g.
The SL9 model tested came fitted with SRAM Red components and Mavic Cosmic Carbone SLR wheels. I understand this model usually comes with Fulcrum Racing 3 wheels as standard. The test bike had a good balance of components to suit the 'large' size frame which has a 565mm top tube and 560mm seat tube when measured from center of the bottom bracket to the top of the seatpost clamp. The PRO Vibe handle bars were a comfortable 42cm wide and the 110mm stem gave just the right reach. The spongy black bar tape while comfortable looked strangely out of place. The thickness of the tape and its ribbed effect gave the oversized bars an even fatter look. The 172.5cm carbon cranks should suit the leg length of most riders riding this size bike and the visible carbon weave added a bit of bling factor.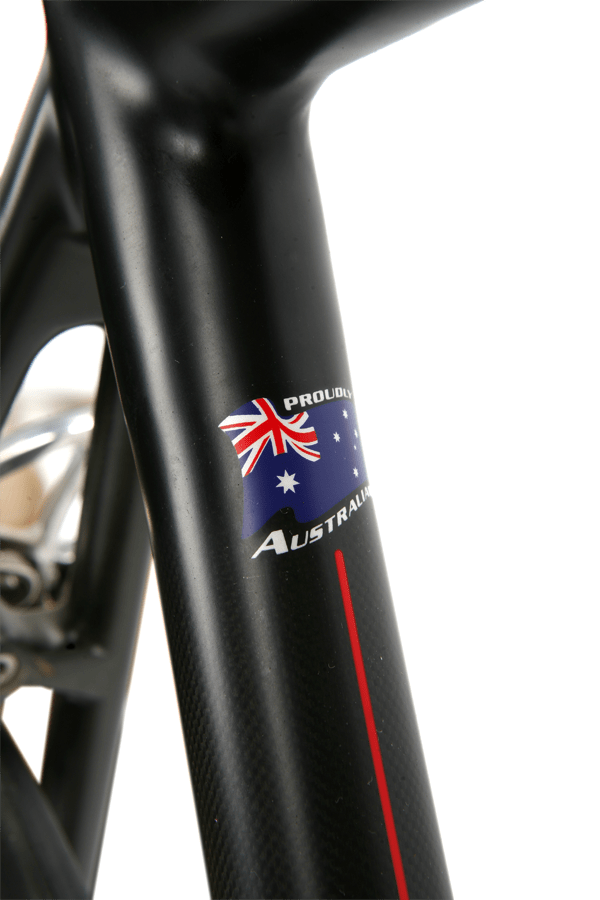 The 39/53 chain rings coupled with the 11 to 25, 10 speed cassette, give an adequate range of gears to please almost everyone. The Selle Italia Flite Carbonio saddle is light at only 140g but didn't really suit me. I can normally get used to most saddles but this one was hard and uncomfortable on any ride over an hour. Saddles are a personal choice and easily changed at the point of purchase.
Most of the SL9's rigid performance comes from the reinforced bottom bracket section. This section is made as a single piece with the hefty 55mm chainstays, bottom bracket and seat and down tube extensions. The top session is also made as a single unit with the top tube, head tube and down tube. This oversized head tube makes for a super stiff front end and takes a zero stack headset. If you look carefully you will notice the 1k weave disappear under a mat black finish covering the junctions where the top and bottom sections have been joined. Unlike some of the more common production frames with pencil thin seat stays, these are quite solid at 11.5mm and slightly curved. This does result in a slightly less compliant ride. A little more of the road vibration is passed on but not enough to out weigh the increased performance factor. We race on some pretty rough roads on our home course but I never found the road vibration an issue. On the contrary, I felt the solid response of the SL9 to be an advantage.
The SL9 bike looks stealth in a smooth mat black 1k carbon weave, with dark carbon components and wheels. The all black Mavic Cosmic Carbone SLR wheels and black Yksion tyres helped contribute to the bike's deep and dusky allure. The 52mm deep carbon rims look matt black except for the three small yellow and red Mavic SSC decals. Turn the wheels slightly to catch the light and the large Cosmic lettering stands out against the rim. I prefer Mavic's subtle approach to labeling the Cosmic wheels over some of the other wheels in the market which feature many glaring contrasts.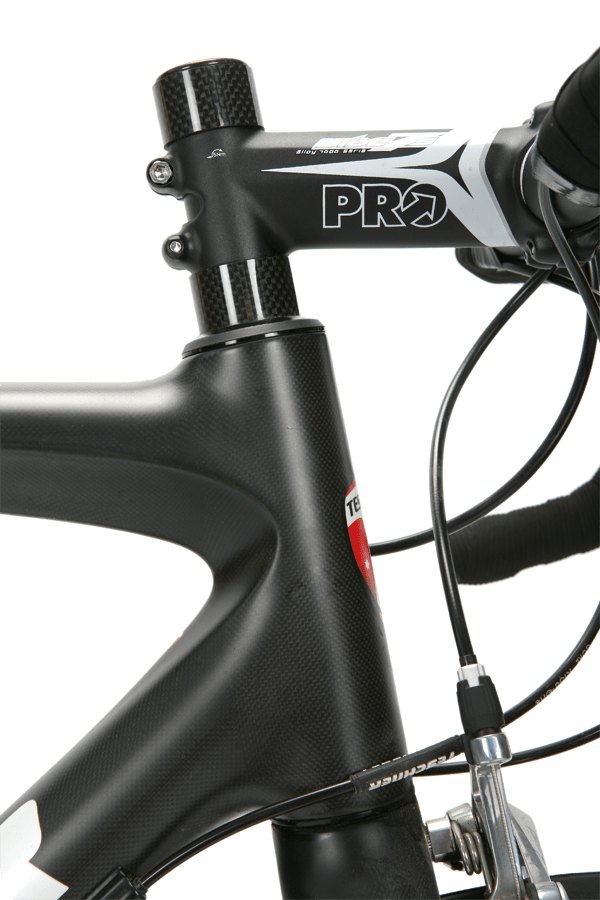 This is a light bike weighing only 6.9kg without pedals that is just raring to go. The SL9 seemed to accelerate almost effortlessly over flat roads thanks to the frame's stiff bottom end and the aerodynamic deep section wheels. Even when the road went upwards the combination of the light weight frame and wheels made short work of what is normally a grind. The stiffness and quick response made it easy to stand up and power over the shorter hills. My first race on the Teschner SL9 happened to be a very windy day that initially made me question my decision to use the Teschner and 52mm deep section Mavic wheels. The fact that the combination rolled so easily convinced me to give it a go. Everyone was being buffeted by the unusually strong gusts of crosswind but I must admit that I was never concerned that it was unsafe. In spite of the low weight of the bike, I didn't feel that I was being blown around anymore than the others. Being on the Teschner made me feel I had an unfair advantage keeping me faster. The tail wind sections were the best. The bike just flew to the point where I was having to wait for my team-mates at times.
Teschner offer a six year warranty against any defects in materials or workmanship on their frames to the original owner. This can be extended to a lifetime warranty for an upgrade fee of $150, though it would be nice if this was included in the price. They also offer a crash replacement program where they will replace a frame and fork at 50% of the retail price. This is for a period of three years from the original purchase, to the original owner on registered frames. This replacement also includes damage while racing. It is a good sign when the supplier stands behind their product with an extended warranty.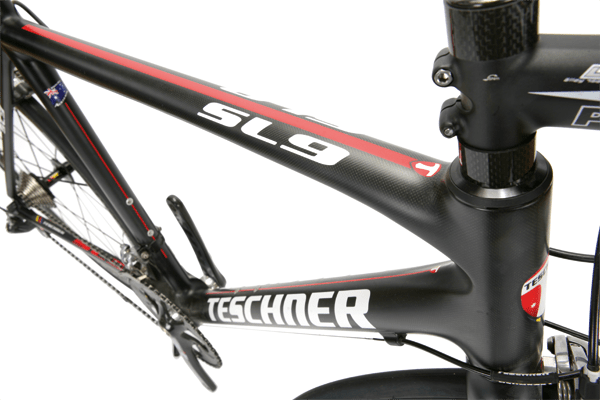 Frame: High Modulus 1K Carbon
Fork: SL9 Carbon with 1 1/8 carbon steerer
Headset: 1 1/8 Integrated
Stem: PRO Vibe alloy
Handlebars: PRO Vibe alloy 31.8mm
Shift Levers: SRAM Red 10 speed
Front Derailleur: SRAM Red 10 speed
Rear Derailleur: SRAM Red 10 speed
Cassette: SRAM Red 10 speed 11 – 25
Chain: SRAM PC1090
Crank: SRAM Red 10 speed
Bottom Bracket: Black Box Ceramic External
Pedals: N/A
Brakes: SRAM Red Wheels
Tyres: Mavic Yksion Griplink/Powerlink 700x23c
Saddle: Selle Italia Flite Carbonio
Seatpost: Teschner Carbon 31.8mm
Weight: 6.9kg without pedals
Price: $7,899
Distributor: Teschner bikes
Summing Up
Quality
A great quality bike from the design to the paint finish, every detail has been covered. The SRAM Red groupset and Mavic Cosmic Carbon SLR wheels complement the performance and produce a great looking bike.
Performance
This is a light weight, fast bike. The SL9 corners like its on rails, climbs well and likes to go fast. It was a good choice to include the fast wheels on the test bike.
Value for Money
People have different perceptions of value. Consider the frame, components and company as a package. At $7,899 with the Fulcrum Racing 3 wheels there are cheaper bikes of comparable quality. The Teschner is a home grown Australian company with a great reputation for rock solid frames. Their warranty and 50% crash replacement policy should be included in one's perceived value of the package.
Overall
The Teschner SL9 Red is a great performance bike that looks and feels fantastic. It goes fast and handles very well. It is also an excellent climber. It's good to see Teschner bikes hitting the market again and the SL9 proves that Peter has lost none of his touch when it comes to designing frames.